Best Summer Side Hustles for Extra Cash in Canada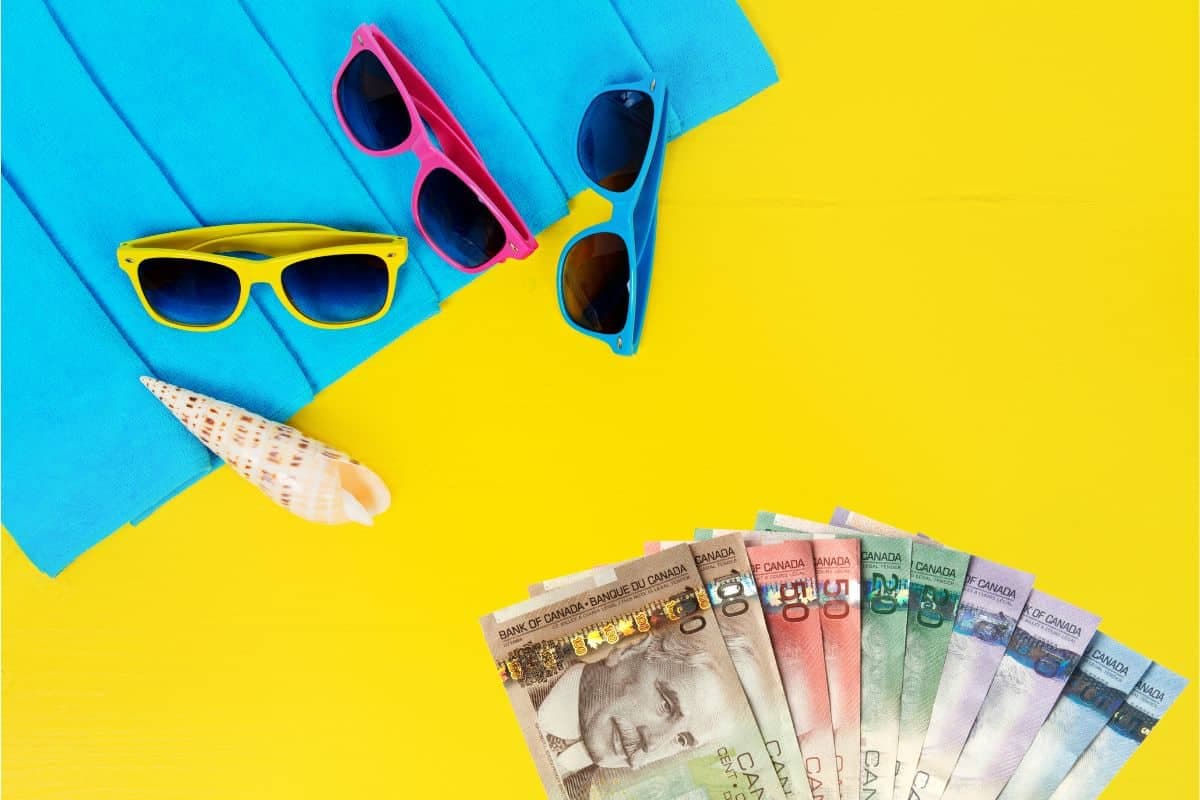 Sun's out, funds out? Don't let inflation steal your sunshine. Slather on the Coppertone – it's time for summer side hustles! Why not combine the great outdoors with some extra jingle in your pocket? We've compiled a list of the best summer side hustles that sprinkle cash to sweeten the season. So grab your swim trunks and your flippy-floppies, and let's hustle while it's hot-hot-hot.
Ice cream bike driver
Few things trigger nostalgic bliss quite like the sound of Dickee Dee music in the distance. Kids lose their minds over icy treats and adults connect with their inner child. You can make fast cash spreading sugary joy as an ice cream bike driver. This summer side hustle is super easy to land because it doesn't require any special skills or start-up costs.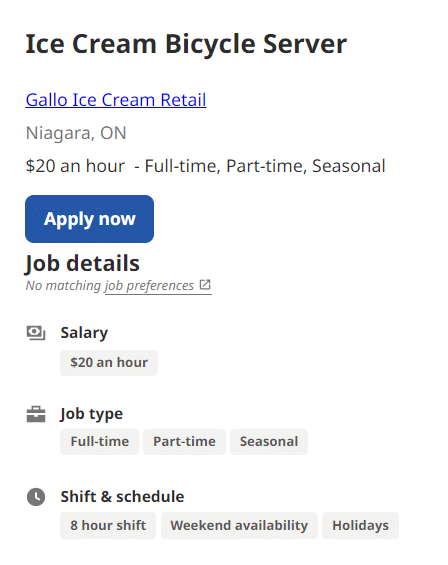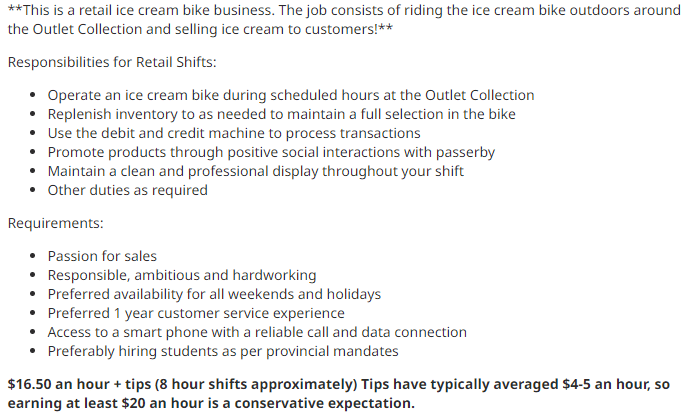 You can expect to make at least the minimum wage in your province plus tips. Regardless of when you get paid, you'll clock out of each shift with some cold hard cash in your pocket. The hours are flexible and you'll get a ton of exercise and a killer farmer's tan – unless you're all about tank tops.
Dog walker
"Must Love Dogs" isn't just an iconic rom-com, it's the only qualification you need for the cutest summer side hustle ever. You can charge up to $30 per dog – so the more dogs you can walk at once and the more often you walk them, the more money you make. Sites like Rover and Care.com can help you get started, but they take a cut of your income.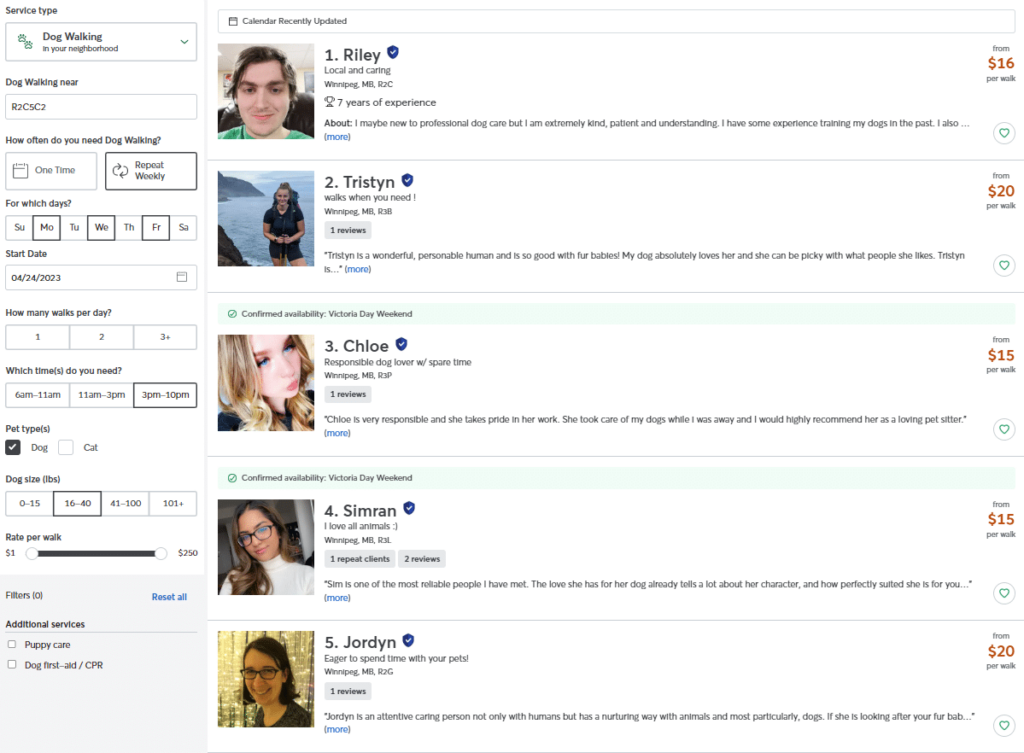 Better yet, go out on your own and keep 100% of the profit. Advertise your services on local social media groups, bulletin boards, and through word-of-mouth. Set competitive rates based on your experience and the local market, and offer flexible scheduling. Just make sure you check with your municipality to see if you need any licensing to start your own dog-walking business.
Lifeguard
What's better than tanning to the sound of waves? Getting paid for it! In Canada, lifeguards earn an average of $18 per hour making sure everyone stays safe at the beach. But not just anyone can do it. You need to be certified before you can sit atop the power-tower.
Luckily, the Lifesaving Society is a nationally recognized organization that offers lifeguarding courses and training. To pre-qualify for water safety certifications, you need to be CPR and First Aid certified. Lifeguarding courses aren't free, ranging anywhere from $250-$300, and can take up to 40 hours or more of your time. But if you're up for the task, you can enjoy a rewarding summer side hustle at the beach, city pools, water parks, etc.
Camp counsellor
Are kids your jam? Great news, not all camp counsellors are volunteers. You can get paid to soak up the sun and adorable smiles. According to Talent.com, Canadian camp counsellors can make an average of $16 an hour. Children are a vulnerable demographic, so you need to pass both a Criminal Record Check and Child Abuse Registry Check with flying colours.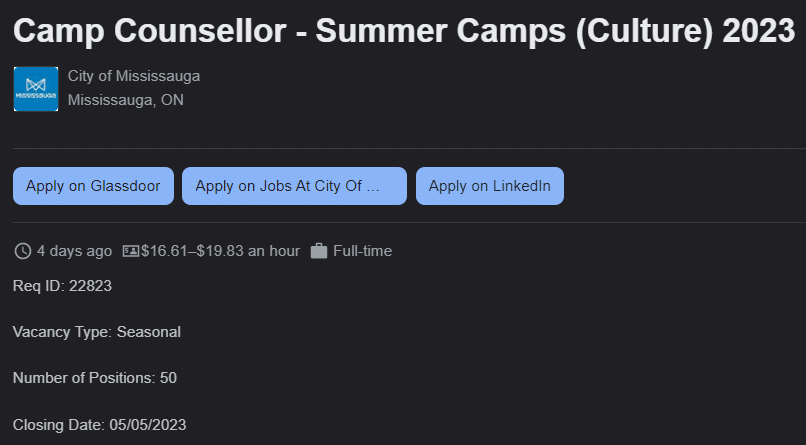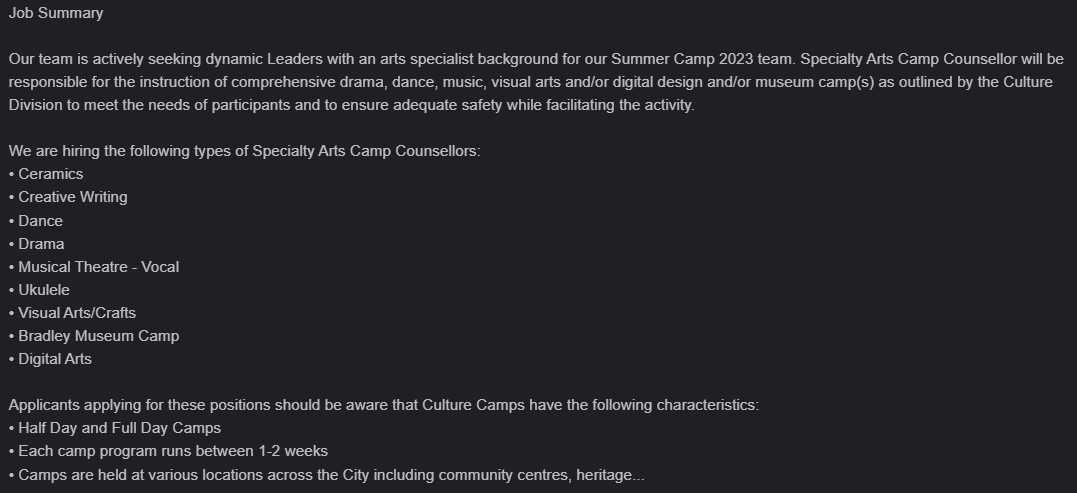 Some organizations offer summer camp employment opportunities abroad. For example, CCUSA.ca offers both volunteer and paid summer camp positions across the USA and in Australia, New Zealand, Croatia, and more.
Bartender/server
Looking for something closer to home? It's patio season and restaurants need bar tenders and patio serves to sling fancy summer drinks. If you're great with people, time management, and remembering things then submit resumes to your favourite local watering holes.
But in order to serve alcohol, you'll need certification from your province. In Ontario, the course is called Smart Serve and can be completed in 4 hours or less with an online test to get certified. In Manitoba, it's called Smart Choices. If you're not sure how to get licensed in your province, ask a restaurant server or call your local liquor store – they can point you in the right direction.
Decluttering services
Nobody warned us that Spring-cleaning feels like the third circle of hell, especially if you're working a busy full-time job or managing kids. That's where you come in. You can make money sorting, purging and organizing stuff for people who just don't have the time. Clean like Monica, save like Scrooge!
List your services on sites like Taskrabbit to start getting gigs right away. Or apply for a job with a professional decluttering company. Alternatively, you can build your own summer side hustle and keep more of the profits by advertising on social media sites, community boards, word of mouth, etc.
Dump runs
Spring cleaning leads to junk piles. Lots and lots of junk piles. But not everyone has the means to get rid of it themselves. If you have a truck, suv, or van, you can turn your spare time into a side hustle. Again, Taskrabbit.ca is a great place to advertise dump runs.
Or you can strike out on your own and advertise your services on social media, community bulletin boards, word of mouth and even flyers. This summer side hustle is ideal for introverts who love the open road and Tom Cochrane. Ps – contact your car insurance company to see how using your vehicle for business purposes might impact your policy.
Help people move
Better yet, create an entire summer side hustle sales funnel. Spring officially kicks off a historically busy real estate season. Many people are buying/selling houses, staging their homes for showings, and getting ready to move. Professional moving companies will be looking for seasonal staff, or you can hustle your services independently.
Better yet, create an entire summer side hustle sales funnel. Build relationships with your decluttering and dump-run clients and let them know you can help them move. People need help packing boxes, loading moving trucks, and unloading at their destination. You can even help them save on moving costs by offering to transport their stuff with your truck or SUV. Keep in mind, if you're going to use your vehicle to generate income, check with your car insurance provider to make sure you're not voiding your policy.
Paint houses
It's not just an idyllic Norman Rockwell scene, it's also a popular summer side hustle. Come the sunny season, many homeowners want to refresh their homes, yards, garages and fences. You can make money by providing interior and exterior painting services, as well as minor repairs and touch-ups.
Familiarize yourself with local regulations regarding permits and insurance. If you'd rather not sink time and energy into hustling alone, check out job ads from local builders, contractors, interior designers, etc. For students and young people, College Pro Painters is a popular summer work program that looks good on your resume.
Construction worker
There are only two seasons in Canada: Winter and Construction. That's great news if you want to make some extra coin working outside during our 15 minutes of warmth. Developers, contractors, and private construction companies provide great opportunities to make money working on residential and commercial projects.
As a construction worker, you can work as a labourer, carpenter, or specialized tradesperson. Research local construction companies and apply for temporary or seasonal positions. Acquiring certifications or apprenticeships in specific trades can help you stand out from the crowd and increase your earning potential – but not all positions require any special skills or certifications.
City maintenance worker
Life's short! Get a tan on the taxpayer's dime (sort of). City maintenance workers help maintain public spaces like parks, streets, and facilities during the busy summer months. You can make money by working for your local municipality completing tasks like landscaping, garbage collection, and minor repairs.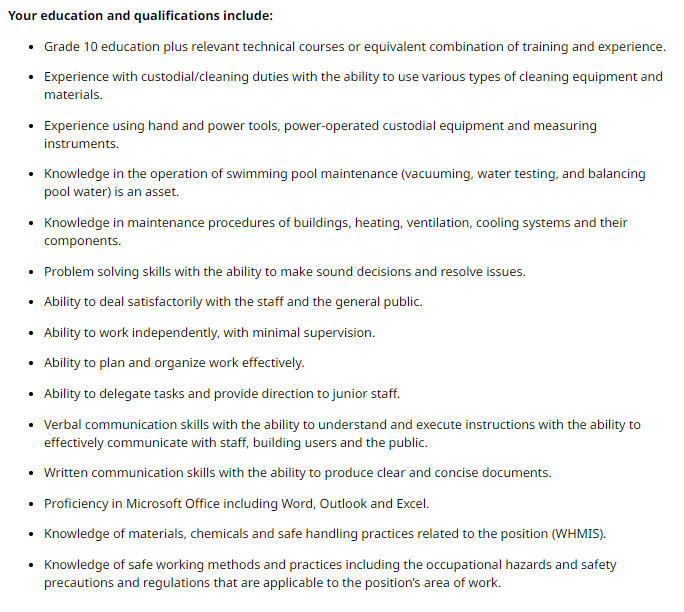 To get started, look for job postings on city websites or job boards, and be prepared to provide proof of any relevant experience or certifications. Some positions may require specific training or a valid driver's license. But it doesn't take much to be an outdoor pool attendant or mow the grass on residential boulevards.
Nanny / babysitter
School's out for the summer, while parents are stuck working for the man. That makes nannies and babysitters a hot commodity from June to September. You can make money by providing childcare services to families during the summer months. This is a super flexible summer side hustle that gives you great control over your time.
Sites like Care.com, Sitly.ca, and Babysits.ca are great places to start. Or hustle on your own terms and advertise your services through local bulletin boards and social media. You're dealing with very precious cargo, so make sure you have your First Aid and CPR certifications as well as a clean Criminal Record Check and Child Abuse Registry Check.
Sports referee
Tis' the season for outdoor soccer, baseball, volleyball, and more. If you love outdoor sports, officiating games and matches is a slam dunk summer side hustle. You can make money as a referee for local sports organizations and private leagues.
It's not very hard to get the necessary certifications and training for the specific sport you'd like to referee. Contact local leagues and associations to inquire about job opportunities and attend any required workshops or training sessions. Last time I checked, a two-day weekend course was all I needed to qualify as a soccer referee.
Rideshare driver
Who doesn't love hitting the open road with the windows down and CCR blaring? If you have a car, love to drive, and have some spare time, allow me to introduce you to rideshare platforms like Uber and Lyft. Rideshare driving is a flexible summer side hustle that pays you to drive people around. It's a great way to meet new people, tan your left arm, and drink copious amounts of iced coffee.
In Canada, you'll need a valid driver's license, a vehicle that meets company requirements, and appropriate insurance coverage. To get started, sign up with a rideshare company, complete the required background checks, and brush up on the local regulations and best practices for rideshare driving.
Food delivery
Bring on the backyard BBQs, family get-togethers, and summer hangouts! Food delivery is a popular side hustle, particularly during the summer months when people are more likely to order takeout and catering. You can make money delivering food for restaurants or through platforms like DoorDash and SkipTheDishes. 
Either apply as a delivery person for restaurants in your area or sign up with a delivery company. Make sure you have a reliable vehicle, the appropriate food delivery car insurance, and solid knowledge of your local area. Roll down the windows, blast your favourite tunes, and enjoy this easy summer side hustle! But resist the urge to steal a french fry.
Housecleaner
Housecleaning services are in demand year-round, but summer can be a particularly busy time with vacation rentals, seasonal home maintenance, and renters trying to get their safety deposit back when they move. You can side hustle residential and commercial cleaning services, either as a solo cleaner or by joining a cleaning company like Molly Maid or Merry Maids.

If you want to fly solo, market yourself on Taskrabbit through local channels and social media. Invest in cleaning supplies and create a portfolio of your work. Building a reputation for reliability and attention to detail is your ticket to success. A friend of mine scaled her cleaning summer side hustle into her own independent company and was able to leave her 9-to-5 and start hiring staff!
Golf caddie
Are you a golf fanatic? Put your knowledge of the game to money-making use as a golf caddie. Many golf courses across the country, especially in popular destinations like British Columbia, Alberta, and Ontario, offer seasonal caddie positions that are a great way to earn extra income. You'll be responsible for carrying a golfer's clubs, offering advice on club selection, and providing support on the course, all while soaking up the sun on a gorgeous green.
Caddies can become so highly skilled with their advice and insight they level up to assisting pro golfers. What a great way to uncover any hidden golf talents that could turn this side gig into a lucrative career. In some cases, proficient and in-demand caddies can make more money than pro golfers!
Paid surveys
A lot of these summer side hustles have downtime, not to mention you won't be working 24/7. You can double-dip your income by taking paid surveys whenever you have a few minutes to spare. Instead of doom-scrolling social media, check out apps like Survey Junkie, Branded Surveys, and Ipsos iSay (to name a few).
Surveys take only a few minutes of your time and can fetch up to $40 each. Some pay you in points that can be redeemed for merchandise, gift cards, etc. Others pay you directly in cash, and some give you a choice. The best paid survey sites offer an easy and no-strings-attached way to monetize your boredom. #winning.