Food Delivery Car Insurance: Are You Protected?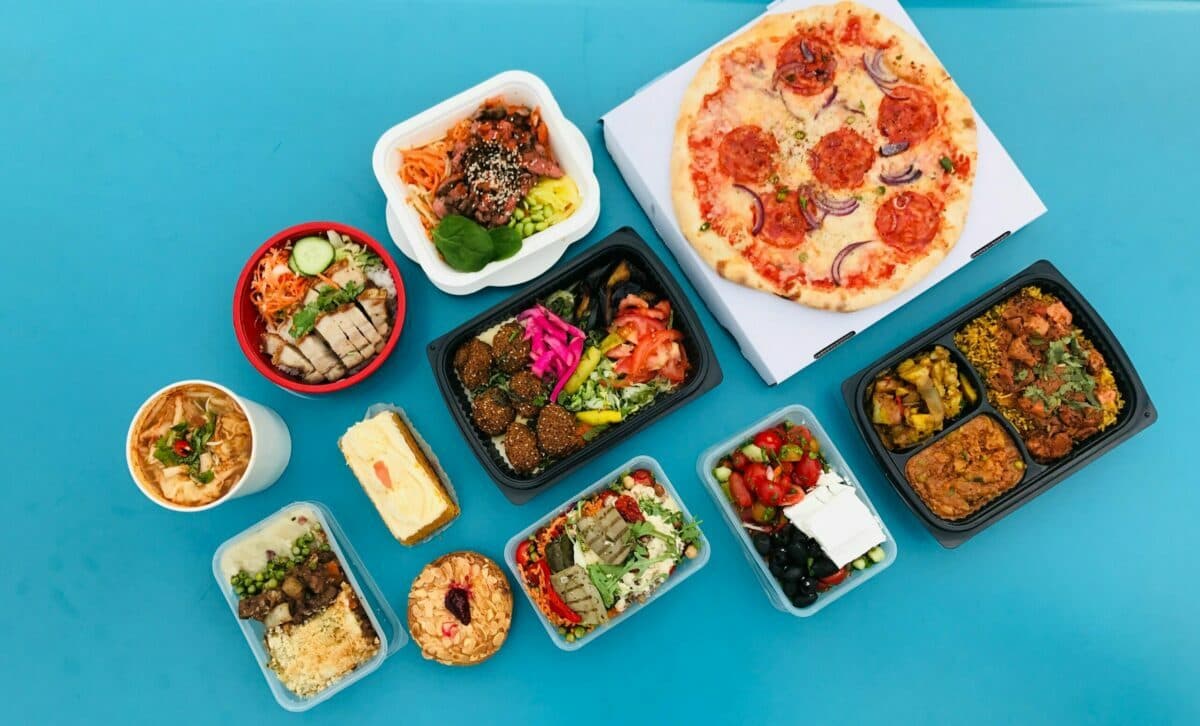 Are you a food delivery driver for a company like UberEats, Doordash, or SkipTheDishes? If so, have you thought about food delivery car insurance coverage? You could be driving around without any protection at all. If you got into an accident, could you afford to pay for the damages yourself? If you're thinking about becoming a food delivery driver, we've got everything you need to know about food delivery car insurance and how to protect yourself.
Do you have food delivery car insurance coverage?
While you have a great opportunity to do well in food delivery, you need to scrutinize your insurance protection before getting behind the wheel to deliver a meal. That's because delivering food for a meal app is considered commercial activity by your insurance provider. Therefore, it is highly unlikely your regular car insurance will protect you in the event of an accident. You need to investigate insurance companies that sell commercial auto policies.
However, adding optional coverage to a personal car insurance policy is rare in Canada. While your personal insurer might agree to cover you commercially, they don't always pay up if you make a claim. Coverage is paid out on a case-by-case basis, despite the fact you're paying premiums for a commercial policy.
Nevertheless, you need to see about buying proper insurance. Getting in a car wreck and not being covered can strike a big blow to your finances. After all, it defeats the whole purpose of making money if you put yourself at that type of risk. The onus is on you to make sure you are protected.
Food delivery car insurance vs ride-share car insurance
In the insurance industry, companies do have products in place to cover drivers who work for ride-sharing apps, like Uber or Lyft. However, most companies have not made the same strides toward offering food delivery car insurance coverage. Not many people are aware of the distinction, which could be financially devastating should an accident occur on the job.
Therefore, ride-share drivers have an easier time getting insurance, as the activity does fall directly under commercial coverage. Insurance companies look at chauffeuring passengers as a logical and reasonable risk. However, drivers who chauffeur foods are considered a bit different in this respect.
Communicate with your car insurance company
If you decide that you want to drive for a food delivery app, it is imperative you notify your personal insurance provider right away, or before you begin the venture. An insurance company can cancel your policy if you get involved in an accident while driving for a food delivery site. Could you afford to pay for damages out of pocket?
Therefore, if you want to avoid any financial problems, you need to tell your insurance company about your food delivery side hustle before you start the job. You need to do this even if the app provides commercial auto protection. The insurance the company provides isn't always enough.
If your insurance company cannot cover you for meal delivery car insurance or the app does not provide commercial coverage, you should stop driving for the service. That will keep your current personal car policy in force and keep you out of hot water. If you wish to drive for a food delivery service app and your current insurance company cannot work it is best to find a new insurance company that can provide coverage for delivering meals. Cancel your current insurance and use the new policy instead.
Who offers food delivery car insurance?
Currently, as of September 2021, UberEats and DoorDash are the only food delivery apps that will help you with coverage. UberEats does provide commercial auto insurance to protect their drivers while they make a delivery using the UberEats app. The site details the coverage extended by the policy in each of Canada's provinces.
UberEats and food delivery car insurance
In the insurance sector, Intact Insurance has created a commercial insurance product for meal delivery drivers, aligning itself with UberEats. This coverage is only offered to UberEats drivers. It protects them as long as they are logged into the UberEats app and are in the process of delivering food. The policy pays as much as $2 million for damages to the property of third parties or for anyone a driver hits and injures.
Note: If you really want to work for a food delivery app and live in Ontario, your best bet is to choose UberEats. That is because insurance companies in the province are not required to provide specialty insurance products. As a result, food delivery coverage in Ontario is not common. So, if you want to make sure you're covered, UberEats is your best bet for a safer ride.
DoorDash and food delivery car insurance
DoorDash tops up the personal liability coverage of its drivers if they wreck and the damage goes over the limits of their personal insurance policy. This added protection is called excess coverage. However, the protection only extends to the damage a Dasher causes another party while en route and delivering food. If the driver does not maintain his or her personal coverage, the excess coverage by DoorDash usually will not apply.
A policy offered by DoorDash lowers the risk for Canadian delivery drivers, adding excess insurance coverage up to $1 million. DoorDash also pays for third-party bodily injury and property damage. Because the company offers excess coverage, the driver has to file a claim through his or her personal insurance company before receiving any benefits. The drivers, like UberEats drivers, must be en route with a food delivery and must be logged into the DoorDash app at the time of the accident.
SkipTheDishes and food delivery car insurance
SkiptheDishes couriers must have a reliable car and have valid auto insurance. They also have to have their car registered and undergo a background check. That is about how far the company commits itself to covering a driver. In May of 2020, CBC Canada News reported that a spokesperson at SkiptheDishes said that their couriers are considered independent contractors. Therefore, the company expects its drivers to buy their own required insurance. They are also responsible to obtain the licenses and permits required by the legal system in the area where they drive and deliver food.