This Couple Retired in Their 20s With a Combined Salary of $88,000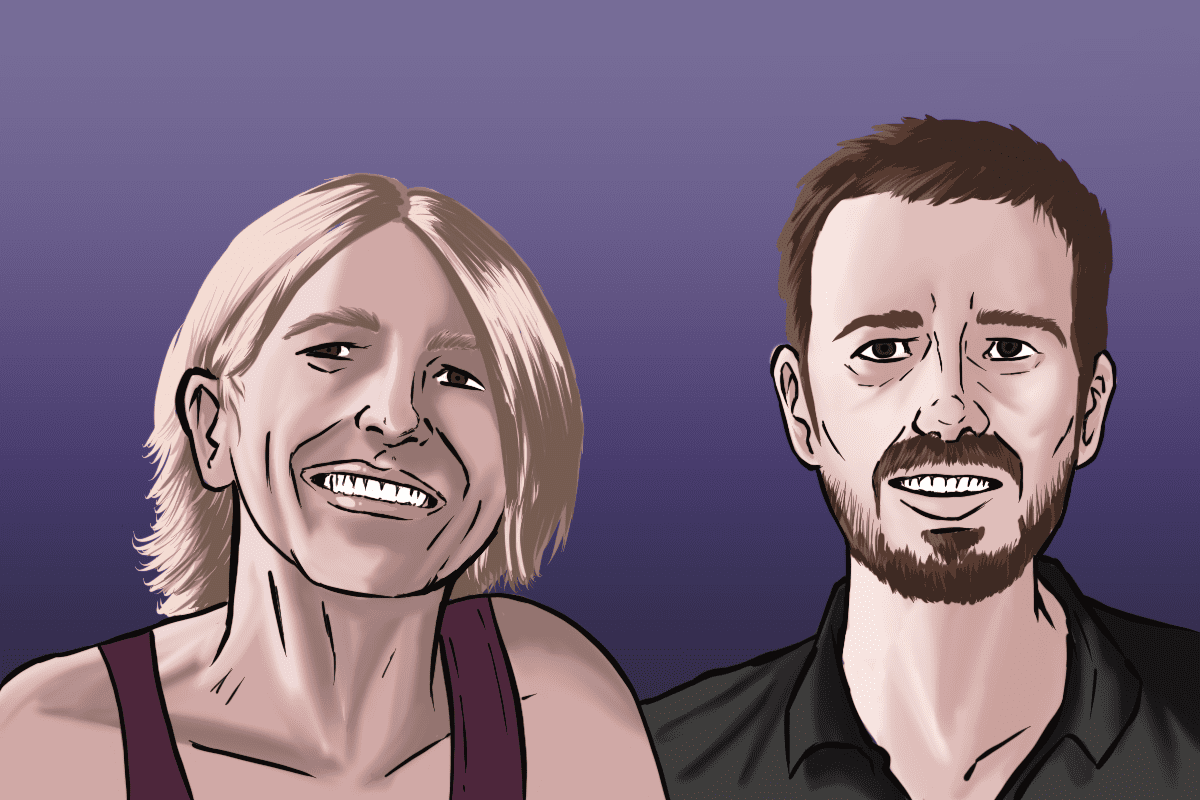 Joe and Ali Olson, a couple living in Las Vegas, retired at 29 on a combined salary of $88,000. With 3 kids, all under 5 years of age, they had a hard time convincing their folks that retiring in their 20s is the best decision for them.
Most people assume that the young couple won a lottery of sorts, but according to them, the early retirement process was all about persistence and timing. The Olsons worked for 8 straight years. They did everything they could to increase their income.
So how did their journey start? Joe and Ali met in college in 2004. Joe was a philosophy major, while Ali majored in English. They got married in their senior year at 21 and 20, graduated June after their wedding and moved to Las Vegas immediately after college.
Humble Beginnings
As newlyweds, they both kicked off their teaching careers in the aftermath of the housing crisis of 2008. Joe had secured a teaching position at an elementary school with TFA (Teaching for America), while Ali began as a substitute teacher before joining Joe at TFA. While Las Vegas's cost of living was low at that time, the pay wasn't very good. Their salaries started at $33,000 and peaked at $44,000 each. They also had $30,000 worth of student loans.
The Olsons did after-school tutoring, ran clubs, and taught in the summer and during weekends to boost their income. Through these side hustles, they were able to pay the loan and boost their income by as much as 50 percent. All through, they maintained their frugal college lifestyle –lived in a small 416-square feet condo, ate at home a lot and used Joe's old car to get around. This helped them to save around 80 percent of their teaching income. They directed all of their savings to purchasing rental properties.
Their First Property
They purchased their first rental property in Vegas in 2008 amid the financial crises. Their goal was to turn a profit, start a family and travel the world. At first, it did not work out, and the Olsons took a financial hit. When buying it, it seemed like a good deal. Priced at $120,000, the property had just sold for $360,000 just two years before.
Unfortunately, the prices kept going down and down. In 2010, that rental actually bottomed out. It was valued at $80,000. Despite the fall in value, they weren't deterred as they were still making some money from the property. The monthly rent was higher than the mortgage payment. They kept scooping up rentals in the following couple of years and started seeing steady profits. They ended up with 15 rentals in Las Vegas, Vermont, North Carolina and Michigan.
But how did the couple manage to keep up with so many mortgages? Only 4 of the 15 properties had mortgages. They were making $13,000+ in gross rents each month minus $2,000 in monthly mortgages.
Their friends and family would often ask them to move into one of their expansive properties rather than their tiny condo, but the couple was happy they were there. They never felt like they were depriving themselves because, to them, simple pleasures were enough.
The Transition to Early Retirement
It didn't take long for the market to flip and the value of their properties to surge. The increasing value of their rental assets led to the ballooning of their net worth. By the 2014-15 school year, they were feeling burnt out and ready to retire. They had a discussion, ran numbers and chatted some more. They decided they didn't have an adequate nest egg to quit their jobs and should continue working for an extra year or two if they wanted to be certain that they'd never have to work again.
After battling the choices, they decided to give it a shot and see what happens. June 4, 2015 was their last day of full-time employment. In August 2015, 8 years after arriving in Vegas and 2 months after they quit their jobs as public school teachers, the Olsons retired with over $1 million. Thanks to their aggressive investing, their investments were able to fully replace their combined annual salary.
They cleared their tiny condo, packed up 2 backpacks to take with them and a plastic tub of keepsakes that they left in Ali's mom's garage, and left Las Vegas. They then bought one-way tickets to Europe and started living their dreams. To kick off their adventures, they hiked El Camino de Santiago, a 500-mile walk. They then bounced around Europe for a while before temporarily settling in Istanbul, Turkey.
Where Are They Now?
Now aged 35 and 34, the couple currently has 19 rentals spread across the United States, travels the world, and has a blog documenting their experience as young retirees. The Olsons didn't anticipate how difficult it is to pass the time meaningfully when you do not have to work. Ali writes romance novels in her spare time while Joe volunteers in community work when he's not managing their rental properties from abroad. They still run a few side hustles despite being retired from teaching and financially independent.
Qtrade Direct Investing
- Get up to $2,000 cash back to new clients who open a qualifying account(s) by March 4, 2024, and deposit/transfer assets to Qtrade Direct Investing by March 31, 2024.
- An Early Bird bonus: receive a 20% discount on trading fees (if the client maintains $50K in Assets Under Administration and makes at least 20 trades each year). Offer ends in December 31, 2023
- A $50 Sign Up bonus (low-hurdle and quick-pay) to new clients who open a Qtrade account by March 4, 2024 and deposit at least $1,000 by March 31, 2024.
Get up to $2,000 cashback