How to Buy Homeowners Insurance in Canada for 2023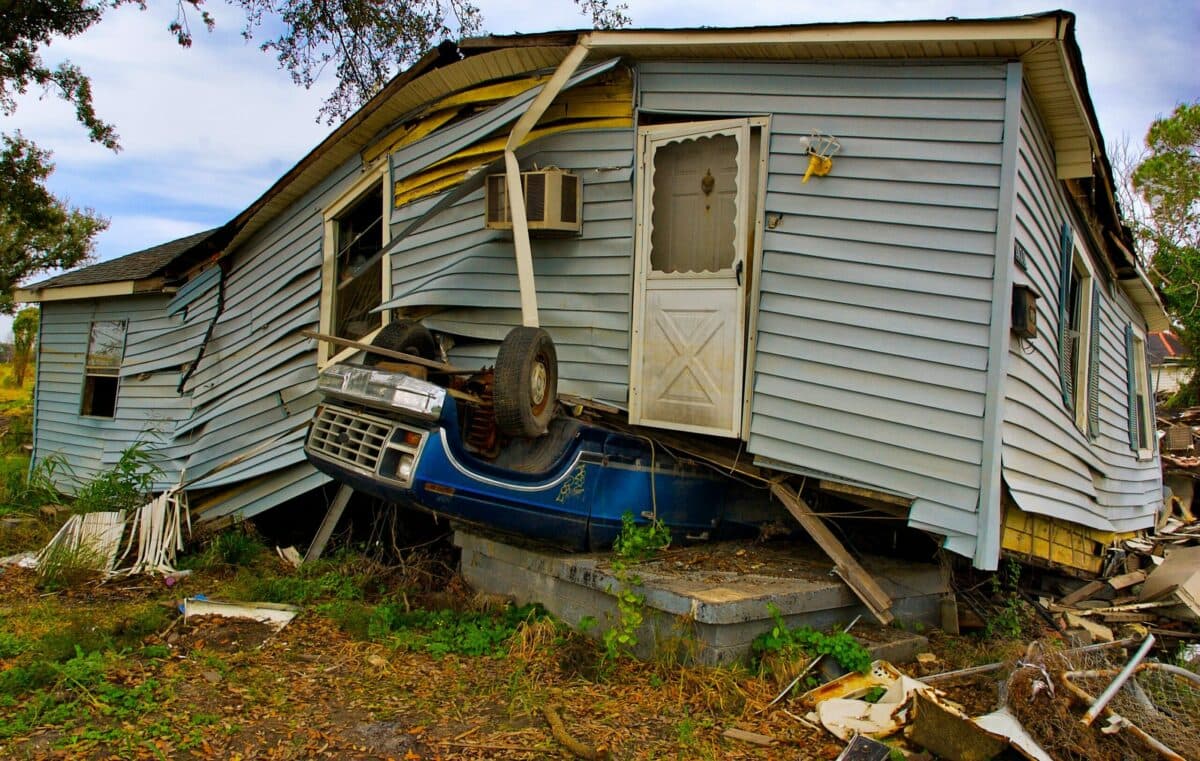 If you've just bought a new house and you are looking for good homeowners insurance coverage, you've come to the right place. This guide will teach you everything you need to know about homeowners insurance. Ideally, you should consider purchasing insurance after your purchase offer has been accepted. If you financed your home purchase with a mortgage,  you'll likely have until your move-in date to get a home insurance policy. We will help you identify what to look for in a policy and how to purchase the best one for you.
Homeowners insurance in Canada: an introduction 
In Canada, home insurance is not required by law. However, since most people choose a mortgage loan to purchase a house, the lender will usually require protection for their investment, which in this situation means home insurance. If you own your home outright, no mortgage owing, it's still a good idea to get some kind of home insurance to protect yourself against uncontrolled hazards such as water damage, theft, or fire. 
If you lost your house in a fire, could you afford to replace your home and all your personal belongings? Homeowners, condo owners, and renters who rent their space all need house insurance. This is financial protection 101.
Remember that the cost of house insurance may vary depending on a variety of factors such as the kind of policy, type of dwelling, and location. In other words, homeowner, condo, or tenant policies, as well as geographical variances such as the danger of earthquakes or floods can all impact the cost of your premiums. In addition, your credit score can affect how much you pay in premiums. There is no one-size-fits all option.
Important points about homeowners insurance
You may think that you understand homeowners insurance because you see commercials and pop-up ads about it. Well, you may only know the basics. Here are some points to remember before we get into the details later.
Home insurance is a kind of property insurance that protects your home from loss or damage.
The type of coverage that you need will depend on the kind of home you live in, and where it is. 
Most banks won't let you borrow money to buy a house unless you have home insurance.
Personal items, living costs if you need to live somewhere else while your home is being restored, and personal liability are all covered by home insurance.
Home insurance does not cover damage caused by carelessness, and it does not cover the full cost of high-value things such as jewelry, fine art, or family heirlooms. You will need to look into additional coverage for this.
Definition of homeowners insurance
Home insurance is a kind of property insurance that protects your home against loss or damage. While house insurance isn't legally required in Canada, you'll have a hard time finding a bank that will grant you a mortgage without it. Your mortgage financing will not be finalized until your lender has confirmed that you have obtained a Homeowners insurance policy. Homeowners insurance is one of the unexpected costs of homeownership for new buyers. 
Important insurance terms
There are a few insurance terms and phrases you should be aware of before we get into the nitty-gritty details of picking your homeowners insurance coverage and filing a claim. These will assist you in gaining a better idea of which home insurance coverage is best for you. The better you understand the industry and products, the better you can protect yourself. 
Homeowners insurance premiums: The amount you pay for an insurance policy is referred to as an insurance premium. This fee may be paid monthly, annually, or semi-annually. 
Actual cash value: The claim payout is based on the current value of the product based on the value of a comparable item of similar age and condition. That means if a five year-old fridge is broken, for example, the payout is based on its current worth based on a comparable fridge of similar age and condition, rather than the cost of purchasing a brand new fridge. Surprise! This sort of coverage has cheaper premiums than a replacement cost value policy.
Replacement cost value: The replacement cost value insurance indicates that the claim payout is determined by the cost of replacing the product with a brand new one of comparable make and model. This sort of coverage has greater premiums than an actual cash value policy.
Endorsements: Endorsements are optional coverages that may be added to your insurance policy, such as a sewer backup endorsement.
Deductible: This is the amount you must pay for damages before the insurance company will pay your claim. If your house sustains $5,000 worth of damage and you have a $500 deductible, you will be responsible for the first $500 of the damage and the insurance company will cover the remainder. Opting for a higher deductible usually lowers your premiums, while lower deductibles usually require higher premiums.
Depreciation: Depreciation refers to the decrease in value of an item over time.
Perils: Perils are unforeseen or unintended occurrences.
Different kinds of homeowners insurance 
There are a wide variety of homeowners insurance policies to choose from. That means that there is home insurance coverage for your specific circumstances, whether you own or rent, live in a house or a condo. If you want to cover your primary residence in Canada, you may choose from three distinct kinds of insurance: home insurance, condo insurance, or renters/tenants insurance. 
Home insurance policies: Home insurance policies typically protect your property, the structure of your home, and the items inside it. It will also cover your personal liability for accidental injuries that others may suffer while on your property or in your home. It may also cover accidental property damage you cause to others.
Condo insurance policies: A normal condo insurance policy will cover many of the same things as a standard house insurance policy, with the exception that it is for a condominium unit. This covers things like damage to your apartment or goods, your responsibility if someone gets hurt on your property, and so forth. Condo insurance differs from home insurance in that, since the condo building is covered by the condo organization, your insurance policy will only cover the inside of your unit. Many condo insurance plans also include guest insurance, which covers the medical costs of a visitor who is accidentally injured while staying at your condo, as long as you didn't intentionally cause harm.
Renters insurance policies: This type of coverage will not only protect your personal belongings from frequent hazards like theft and fire, but it will also pay your living costs if your apartment becomes temporarily uninhabitable. It's not uncommon for kitchen fires and leaky bathtubs to cause extensive damage to neighbouring units. This is a must have for some landlords before they rent someone an apartment.
A homeowner requires coverage for their home's structural integrity, such as plumbing and electricity, as well as personal liability in the event someone is accidentally injured on the property. A condo owner must pay for insurance to cover their personal belongings, any renovations they've made to their unit, and personal liability coverage in the event someone is injured while visiting the property. Tenant's insurance covers a renter's personal items inside the dwelling they rent. A renter should get their own personal liability insurance to protect them in the event someone is injured in their rental property.
Homeowners insurance policy types
While comparing quotes from different insurance providers, it is important to know the difference between the most common levels or types of insurance coverage that you are likely to encounter during your search. Comprehensive, broad, and basic coverage are the three primary forms of coverage. Comprehensive house insurance coverage is the most popular homeowners insurance policy among Canadians. 
In fact, this is in part because some insurance companies only offer comprehensive coverage. However, most Canadians have comprehensive home insurance because it offers the most complete coverage for homeowners. Typically, the three distinct kinds of Homeowners insurance coverage are as follows:
Comprehensive coverage offers the most extensive protection. Almost everything is covered, with the exception of any exclusions specified in your insurance policy. Sudden, accidental, and liability protection form part of these policies.
Broad coverage is slightly cheaper, but has more exclusions. Exclusions are specific things not covered by the policy.
Basic cover is the most limited type of policy available. Protection extends only to the risks that are specifically listed in the policy.
Different types of home insurance coverage
Below, we'll provide more details on the different types of home insurance coverage. These include liability coverages, property coverages, as well as common coverage additions and endorsements.
Liability coverage
Liability coverage refers to coverage for any accidental injuries on your property, or damage to someone else's property that was caused by you. These numbers may seem very high. However, you can decide on the final amount.
Personal liability covers you in the event of a lawsuit brought against you by a person who has been hurt on your insured property. A visitor who trips over a shovel in your garden, or slips on an icy puddle in your driveway and decides to sue you is an example. The amount you are covered for typically falls within the range of $100,000 – $5,000,000.
Medical payments made voluntarily if you accidentally harm another person, or they are wounded on your property. In this case, your insurance provider will cover the cost of the individual's medical expenses, within reason, for up to a year after the accident. The amount of coverage typically falls within the range of $1,000 – $10,000.
Voluntary property damage covers you or your child under the age of 12 causes unintended direct damage to property that is not yours. For example, if your daughter throws a ball and it breaks your neighbour's window, your insurance provider will pay the property owner. The amount of coverage typically falls within the range of $500 – $6,000.
Property coverage
Property coverage protects the physical structure of your house, unattached buildings, your personal belongings inside of the home, and the cost of temporary accommodation after a home insurance claim.
Dwelling building coverage protects your home and related buildings, such as a garage or workshop, against all dangers or specified perils, depending on your policy. It also covers swimming pools and other permanent outdoor equipment installations. The amount of coverage is the cost to rebuild, not the current market value.
Unattached private structures coverage protects any private, detached buildings on your insured property, such as a pool house or gazebo, from all hazards or specified perils, depending on your policy. The amount of coverage typically falls within the range of 10% and 20% of the replacement cost.
Personal belongings coverage refers to coverage for the personal goods that you own, wear, or use. It is also known as contents insurance. This includes your sofa, clothes, and electronics. Other personal belongings, such as high-end jewelry, artwork, and family heirlooms may require additional or special coverage.
Additional living expenses coverage will cover the cost of accommodation if your primary residence is rendered inhabitable. Sometimes the extent of the damage or risk will force you to leave your home for an extended length of time and this type of coverage will help cover the associated living costs like hotel charges, meals, toiletries, replacement clothing, etc. The amount of coverage typically falls within the range of 20% and 30% of the replacement cost.
Typical coverage additions
Depending on where you live, your home may be at higher risk for certain types of peril or damages. There are several essential coverage add-ons to consider when shopping for a home insurance policy. These include overland water, earthquake, sewage backup, freezer food, mass evacuation, identity theft, counterfeit and forgery, and lock replacement.
Overland water coverage refers to flood protection against streams, rivers, and other sources of water that may spill onto dry ground and damage your property when it enters your home. The amount of coverage typically falls within the range of $1,000 – $50,000.
Earthquake coverage is not often covered by a conventional homeowners insurance policy, unless you are in a particularly high risk zone for earthquakes. It's especially useful if you live in British Columbia or Quebec, where earthquakes are more common. The amount of coverage offered is your home's replacement cost. 
Sewage backup coverage protects you if the main sewers back up through the pipes into your home. Installing a backflow preventer may help to reduce your risk. It's a good idea to have sewage backup protection if you live at the bottom of a hill or in a low-lying location. The amount of coverage typically falls within the range of $10,000 – $50,000.
Freezer food coverage provides insurance coverage for food stored in a freezer on your property. You may claim compensation if the loss or damage was caused by a mechanical failure or a power outage from outside your property. The amount of coverage offered can be as high as $2,000.
Mass evacuation coverage offers protection if you are forced to leave your property due to a significant risk or danger. This kind of protection can help cover the cost of hotels, meals, and other associated costs. The amount of coverage typically falls within the range of $2,500-$10,000.
Identity theft coverage can help cover the associated costs when someone steals your identity. Identity theft may occur in a variety of ways, including credit cards, passports, and bank accounts. While some banks offer zero liability protection if you're the victim of fraud, other expenses like time away from work and legal services might be significant. The amount of coverage typically falls within the range of $5,000-$30,000.
Credit and debit card counterfeit and forgery coverage aids in the compensation of financial losses caused by theft or other damages directly related to forgery or counterfeiting. Typical coverage ranges up to $200 per transaction and $2,000 per year.
Lock replacement coverage offers protection if your keys have been lost or stolen during a burglary. It helps cover the cost of having your locks replaced. Your insurance provider will decide whether or not to authorize the lock replacement claim once the loss has been reported to the police. The amount covered is up to $500.
Why do you need home insurance?
Whether you are looking to rent or purchase, home insurance may be the last thing on your mind. But it's really a critical part of the homebuying process. If you own a house or a condo, your property is most likely your most valuable possession. In the event that disaster strikes, like a fire or a burglary, Homeowners insurance may safeguard your home and its belongings. If you don't have insurance, guess what? You're on the hook to replace your home and all your personal belongings. Are you financially prepared to replace everything you own?  
Many individuals are unaware that house or renters insurance covers more than simply the physical structure and the contents inside your house or unit. In fact, home insurance also protects you when you're not at home, for both property damage and personal liability. Let's say you fall asleep, cigarette in hand, and burn down your hotel room. You can bet the hotel will expect that you pay for the damage. Another advantage of having good home insurance coverage? Your home, condo, or renter's insurance may cover your personal liability for property damage no matter where in the world you are.
What is covered by homeowners insurance?
The answer to this question depends on the kind of policy you have. However, in most cases, your insurance policy will cover certain goods, fixtures, and other expenses. This typically includes your personal possessions, living expenses if you need to relocate while your home is being repaired, and personal liability if you are sued for an accident, damage sustained on your property or caused to another person's property. A condo insurance policy also covers upgrades made to your unit.
What are some common things that are covered by homeowners insurance? Theft, fire, lighting, shattered windows, water damage, wind and hail, explosions, vandalism, electrical current, smoke damages, and falling items are all covered by homeowners insurance. You can imagine that some of these are more likely to occur than others.
Homeowners insurance usually covers your hotel stay if you need to move temporarily because of damage caused by a fire. Alternatively, you're protected if one of your visitors trips on your persian rug, sprains their ankle, and sues you for damages. There are some expenditures and dangers that your house insurance policy does not cover, as well as others that are only covered as an add-on to your policy. Let's take a look.
What isn't covered by homeowners insurance?
While homeowners insurance may cover a broad variety of risks and expenses, it's crucial to understand what your policy does and does not cover. For starters, your insurance will not cover losses that your provider deems were caused by negligence. For example, if the roof on your house caves  in but an examination finds that it should have been repaired  or replaced years ago, you won't be covered. You'll have to show that you did all that you could have possibly done to maintain your house. 
Furthermore, high-value individual belongings such as jewels or original artworks are seldom covered by homeowners insurance policies. You can either purchase separate policies for these goods or add specific items to your existing home insurance policy. If you inherit your grandmother's engagement ring and want to insure it, for example, you'll need to purchase a separate policy or add it to your existing insurance policy at an additional cost. However, everyday objects such as your television, microwave, and other furnishings are protected by your policy.
Factors affecting your home insurance rates
When comparing house insurance rates, keep in mind that the cost is influenced by many variables, regardless of which provider you pick. Important information, like where you live, the type of property, and other data will impact your home insurance quote. 
Obvious factors such as the age of the property, your claims history, restorative work, and the cost of rebuilding are taken into account. Less obvious factors include the proximity of your property to fire hydrants or a fire station and how close you are to wildlife habitats, such as forests, can impact the cost of premiums. And of course, whether or not your property is situated in earthquake, flood, or hail zones will also impact how much you will be charged for your Homeowners insurance policy.  
Your quote depends how much risk your property is exposed to. A home insurance broker or agent will use all that information to calculate the likelihood of anything going wrong as accurately as possible. If your insurance premiums feel steep, it's likely your insurance company has determined that your property is at increased risk, or that it anticipates higher than normal repair or replacement costs associated with your property.
The following 12 factors will likely be considered by insurers when setting your rates:
1. Type of property
The type of property that you live in will play a role in determining your insurance premium. Each type of property,  from a semi-detached house, to an apartment, or an RV, will be assessed according to the level of risk involved. For example, the owner of a semi detached home is solely responsible for maintaining the entire roof, and the entire building for that matter. Whereas a single condo is a unit in a larger complex; the roof is maintained by the condo company and protected under the building's master insurance policy. Therefore, home insurance on a condo is likely less than insurance for a semi-detached home because there is less financial risk to the insurance company.  
2. Your credit score
Some insurance companies look at your credit score as a risk indicator when determining the cost of your premiums. With the exception of Newfoundland, which has outlawed the use of credit scores in setting home insurance premiums, all other provinces in Canada can use your credit score to set their price. The majority of insurance firms maintain that there is a statistical link between credit history and increased likelihood of a claim. While you cannot be denied insurance because of a poor credit score, it could result in significantly higher insurance premiums. Those with good credit scores could access discounts on the cost of premiums, up to 25%. Allowing insurers access to your credit score is not required, but it is advised because of the possible saving on your insurance premium. On the other hand, if you have poor credit make sure you ask potential insurance companies if they use credit scores so you can avoid the ones that do. 
3. The cost of replacement
The cost of replacing your house, referred to as the replacement cost, is an often misunderstood aspect of homeowners insurance. Your claim will be covered by replacement cost insurance if the cost of restoring things to their original state is less than the cost of purchasing new items of comparable quality to the ones lost. There won't be a deduction for depreciation. For example, if your 10-year old television is stolen, the claim payout will be just enough for you to purchase a new television with features as close to your original tv as possible. Because a comparable model is likely less expensive today, your payout amount won't reflect what you paid in premiums. While your payout will enable you to appropriately replace your lost belongings, the cost of your insurance will be much greater in relation to the value of items being replaced. 
Your replacement cost is determined by how much it would cost to rebuild or restore your house to the condition it was in right before the damage or loss happened, not by its current market value. Check to see whether you're paying for the market value of your house, as this might be one of the reasons for your high home insurance premiums. For lower insurance premiums, consider insuring your property for the cost to rebuild rather than its current market value.
Ensure that your replacement coverage is enough to meet your needs and keep your insurance company up to date on any adjustments or improvements you've made to the property and your personal belongings. When it comes to replacing your personal items or contents, you should be aware of certain specific limitations. For these reasons, always check your insurance policy to make sure you have the correct amount of coverage.
4. Insurance for actual cash value
Under an actual cash value insurance policy, your claim payout will be based on the cost of replacing your belongings with items of comparable condition to the lost or damaged ones, after depreciation is accounted for. In the event that your old tumble dryer is damaged in a fire, your insurance company will calculate the current value of your tumble dryer in its used state to determine the amount payable to you. You'll likely save money with a lower premium, but the difference between the insurance payout and the cost of a brand new item will be your responsibility.
5. Location of your home
Your insurance rate will be affected by the risk of a break-in, vandalism, or stolen items if you reside in a high-crime neighborhood. Your neighborhood can affect the value of your home as well as your insurance rate. Properties that are in close vicinity of airports may be subjected to falling debris or strong vibrations, which may cause damage and increase the cost of your insurance premiums. Due to the increased risk of flooding, properties near big bodies of water, or even at the bottom of a slope where water might pool, may face higher insurance costs too. In addition, your insurance company may require that you take out earthquake insurance if you reside in an earthquake-prone area. 
But it's not all bad news. If you live near a fire hydrant or a fire station, your insurance will want to know. Your home and its contents will sustain less severe damage if you can put the fire out quickly. As a result, the quicker you can put out a fire, the cheaper your home insurance premiums will be.
6. Internal building work
There are several other potential dangers or threats inside your house. These can include electrical, heating and plumbing work. When it comes to electrical sources, knob and tube wiring, fuse boxes, or 50-year-old aluminum wire all increase the danger of fire or appliance damage, which makes your insurance premiums higher.
A circuit breaker panel that is inadequate or underpowered may also cause problems. Before you buy a house, get it inspected to see what kind of electrical system is installed. A mortgage lender, such as a bank, may refuse to give you money until the wiring has been brought up to code, which might cost tens of thousands of dollars. However, that is well worth it in terms of lower house insurance premiums, not to mention a much safer house to live in.
Plumbing is another important aspect of your property's risk of claim. The movement of water within your house is a crucial consideration. Old lead, galvanized steel, and clay pipes may fracture or break, releasing harmful contaminants into your water supply or causing plumbing backups. Plastic pipes, such as ABS, PVC, or PEX, are safer, more reliable and less likely to break in the cold. Copper pipe is still a popular choice among home builders. You will pay less for house insurance if you have copper or plastic plumbing. Leak detectors and smart water shut-offs are available now, too. If you do upgrade to any of these features, notify your insurance company because it could lead to lower insurance premiums.
Another factor to consider is heating. A forced air furnace with ductwork is one of the most commonly used methods to heat a house. Electric baseboards and radiators, as well as more classic radiators that utilize hot water to transfer heat throughout your house, are alternative options. In-floor heating works like a large radiator under your floors, and it can heat your house with either electricity or water. Finally, a fireplace or wood-burning stove might be used. Each option has a different cost to heat your house, and each will have a distinct influence on your home insurance rate. The bigger the danger of fire or flood, the higher the premium.
7. Your roof
Depending on weather circumstances, a conventional asphalt shingle roof will begin to curl back and deteriorate. It typically needs to be replaced every 10 to 15 years. Your roof is at danger of seeping water into your house, causing severe damage if it is not repaired and maintained. Windstorms have been known to blow shingles off roofs, perhaps even causing damage to nearby houses. Alternative roofing materials, such as metal, clay, or even "green" roofs, last far longer but cost more to install. However, top homeowners insurance providers may offer reduced insurance premiums in exchange for a higher-quality roof.
8. Improvements and renovations
Depending on the nature of your renovations, improving your property might lower or raise your home insurance premiums. Waterproofing your house, installing a monitored alarm system, or installing a sewage backflow preventer, for example, may help you save money on your home insurance. A brand new kitchen with top-of-the-line equipment and marble countertops, or converting a damp basement into a theater room, on the other hand, might raise the value of your property, making it more expensive to insure. In any case, it's essential to notify your insurance prior to renovating.
9. History of previous claims
Homeowners insurance is used to safeguard your home from harm. However, you should be certain that you're making a claim for the appropriate reasons. If you file too many claims against your house during a ten-year period, your monthly rates will rise. If you have a little leak that you can quickly fix, it's usually preferable not to file a claim. It's generally worth filing a claim if your roof develops a large hole, causing rain and debris damage over your whole upper story. 
Generally, you should only make a claim if the cost to repair the damage is more than your deductible. A deductible is the amount you must pay out of pocket before your insurance will cover the remainder. One approach to obtain inexpensive home insurance quotes is to raise the amount of your deductible.
10. Pets
Surprisingly, whether you want to believe it or not, your beloved pet might impact your home insurance premium. If it's the case that you own a breed of dog that is known to be aggressive or violent, there's a chance your dog may bite someone on your property. In this case, you'll need personal liability insurance to protect yourself from potential lawsuits. In addition, there may be reason for worry if the pet poses a danger of causing damage to any property. Exotic pets with a high value or that are unlawful may boost your premium or, worse, your home insurance company may cancel your policy altogether, leaving you without any coverage at all.
11. Your property is more than just a residence
If you are running a business out of your house it may raise your insurance premiums, depending on the sort of business you operate. You should also consider business insurance to protect yourself from additional risks. If you operate a daycare from your house, for example, you're likely going to pay more for insurance since the risk is higher. Expect your rates to rise if you're listing your property on Airbnb. If you rent out your home without telling your insurance company, you could find yourself without any protection at all in the event of a claim. 
12. Pools and other ancillary structures
Because of the increased risk of drowning, having a pool raises your home insurance premium. In most provinces, you are required to have a fence around the pool, which may also need a lock while it is not in use. If your backyard has any detached private constructions, ensure your Homeowners insurance covers everything. This may include a shed, gazebo or deck. Having a detached apartment or guest house in your backyard may also raise your premium.
How to buy homeowners insurance 
Most of us can agree that home insurance is an unwanted expense, one that we'd much rather do without. The fact of the matter is simple: It's an absolute necessity that every homeowner should have in place to protect their home from the unexpected. But more often than not, it doesn't come cheap.
When it comes to home insurance, cheap insurance and reducing monthly premiums are some of the most popular Google searches. Perhaps you've been paying ridiculously high premiums for the very best protection, or maybe you chose the cheapest coverage and learned a hard lesson. It's a frustrating process. If you're hoping to find a quick, simple solution to these challenges, think again. But it's not all bad news.
In Canada, there are many ways to save money on house insurance. With the right information and strategy,  you really can save money on homeowners insurance premiums. You'll soon learn how to buy Homeowners insurance that strikes a balance between cost and coverage. Let's take a look at how you can secure a cheaper home insurance policy, without compromising on protection.  
Comparing quotes
When it comes to insuring your property, comparing quotes is vital to finding the best deal. Most insurance brokers will tell you that finding a home insurance policy that matches your specific circumstances requires a bit of legwork. Fortunately, there are a few principles that you can follow to help you.
The first thing that you need to do is set aside enough time to properly research your options. You don't want to make a rushed decision that you'll inevitably end up regretting. Start broad and narrow down your list as you go. Then, when you're left with only a few of your top choices, compare quotes from each of these.  In addition, you can make use of a home insurance comparison tool to help guide you towards making an informed decision. 
Tips to help you get accurate homeowners insurance quotes in Canada
When it comes to home insurance, no two policies are alike. As a result, it can be difficult to compare insurance providers. However, comparisons are easier if you know what information to look for, and what to ask insurance companies.
Here are a few helpful tips that you can implement to obtain accurate home insurance quotes:
Make sure you know which risks or perils are covered, and which ones are not.
Be sure that you know what the personal and property limitations are for each policy, especially when it comes to pricey valuables.
Ensure that the quotes you are requesting are for the same level or type of coverage, in other words; comprehensive, broad, or basic coverage.
Make sure you understand the meaning of frequently used insurance terms.
Ask your insurance company what is included and excluded from coverage.
Tips to help you save on homeowners insurance premiums in Canada 
Here are a few handy tips to follow if you'd like to save on your Homeowners insurance premiums. It is not a complete list. However, doing these things will certainly give you an advantage. 
It is recommended that you upgrade and maintain your property. You should keep up with basic maintenance on your house and replace aging systems like electricity and plumbing. Upgrade the roof to steel if necessary, and replace wood or gas heating with safer furnace or in-floor radiant heating. Then check with your insurance company if any of those upgrades or repairs will lower your premium.
You must always let your insurance company know when you make improvements to your home's safety and security, and arrange a review. You might be able to negotiate a cheaper premium.
When you package your auto insurance with other insurance products, you'll usually get a discount. Some companies also provide multi-line savings for your house, cottage, and rental properties.
Installing safeguards, such as a centrally monitored alarm system for fire and theft, or smart-home automation systems with leak detectors and remote water shutoffs, may result in a discounted insurance premium.
Before you purchase a house, look at the average insurance rates first. You could find that your ideal property is in a region where insurance costs are higher. Inquire with your broker or insurance company about the unique hazards that various places face, as well as what you can do to reduce those risks. Although you are not required to purchase a property based on home insurance prices it is beneficial to be aware of the risks that you may face.
Play around with your deductibles. Upping your deductible can save you a lot of money on monthly insurance premiums. It will almost certainly be more reasonable to pay more of the cost of a modest repair than it would be to pay a greater premium over time
Making a claim through your homeowner's insurance provider
Making a claim through your homeowners insurance may not be worthwhile. There is often a fine line between when you should act and when you should wait. Every insurance company will provide you with various options for filing a claim. When it comes to filing a home insurance claim, the first thing you should consider is whether you really need to. If you're confident in your ability to handle the loss on your own, our experts advise against filing a claim. Alternatively, if the loss is too large to manage without contacting your insurance company, now is the time to file a claim. This is because if you file a claim, your rates will almost certainly rise. If you file a lot of claims, your rates will go up even more. 
It's also worth noting that many insurance providers offer a claim-free discount on your premiums. Your claim-free discount will be taken away as soon as you file a claim, no matter how little or insignificant.You will have various options for making a claim with different home insurance carriers. Some companies require you to submit a claim over the phone, while others let you do so using a mobile app.
FAQs about Buying Homeowners Insurance in Canada
What is not covered by home insurance? 
Protection is variable between providers and policies. For this reason, it is important to ensure that you are aware of what your chosen home insurance covers and what is excluded from your policy before you sign. Certain unexpected events or disasters, such as floods, are not covered by most standard policies. In addition, property destruction resulting from pests, as well as damage resulting from wear and tear or a lack of home maintenance, are generally excluded.
How much home insurance do I need?
The limits of your insurance should cover the cost of rebuilding your home. The cost of rebuilding may be more than the purchase price or current market price. Banks often require the maximum amount of your insurance coverage to be determined by the amount of your mortgage. If that's the case, it is possible that your insurance won't cover rebuilding costs. While standard homeowner's insurance offers protection against some events, such as fire or hail, you will need to purchase additional flood or earthquake coverage if you reside in a high risk area.
How much is home insurance?
The average Canadian homeowner spends between $1000 and $1300 per year on home insurance. The cost of Homeowner's insurance depends on a number of things, such as where the property is located, the type of property, and a number of other risk factors. Costs may vary further between policies and providers. Do your research and compare quotes. You can save a substantial amount of money every year by choosing a more affordable homeowner's insurance policy.
What is home insurance?
Homeowner's insurance refers to a type of property insurance that offers protection against loss or damage that occurs to or in your home. In Canada, it's not mandatory but it is often required to secure a mortgage. If you would like to insure your primary residence, you will need to select one of the three different kinds of insurance available in Canada. Namely; home insurance, renters insurance, and condo insurance. The type that you need will be determined based on the type of property you live in.
What does home insurance cover?
When you insure your property, you safeguard the physical structure, additional detached structures, as well as your personal belongings. Homeowner's insurance offers further protection from being sued for damages in the event that someone is injured on your property or you accidentally damage property that is owned by someone else. Usually, the main structure of your home is covered up to the replacement cost, and not its resale value.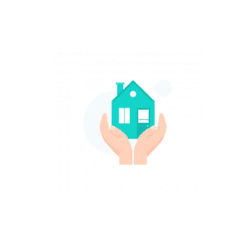 Get multiple home insurance quotes in minutes