First Time Homebuyers in Canada: Everything You Need to Know Before Making Your Life's Biggest Purchase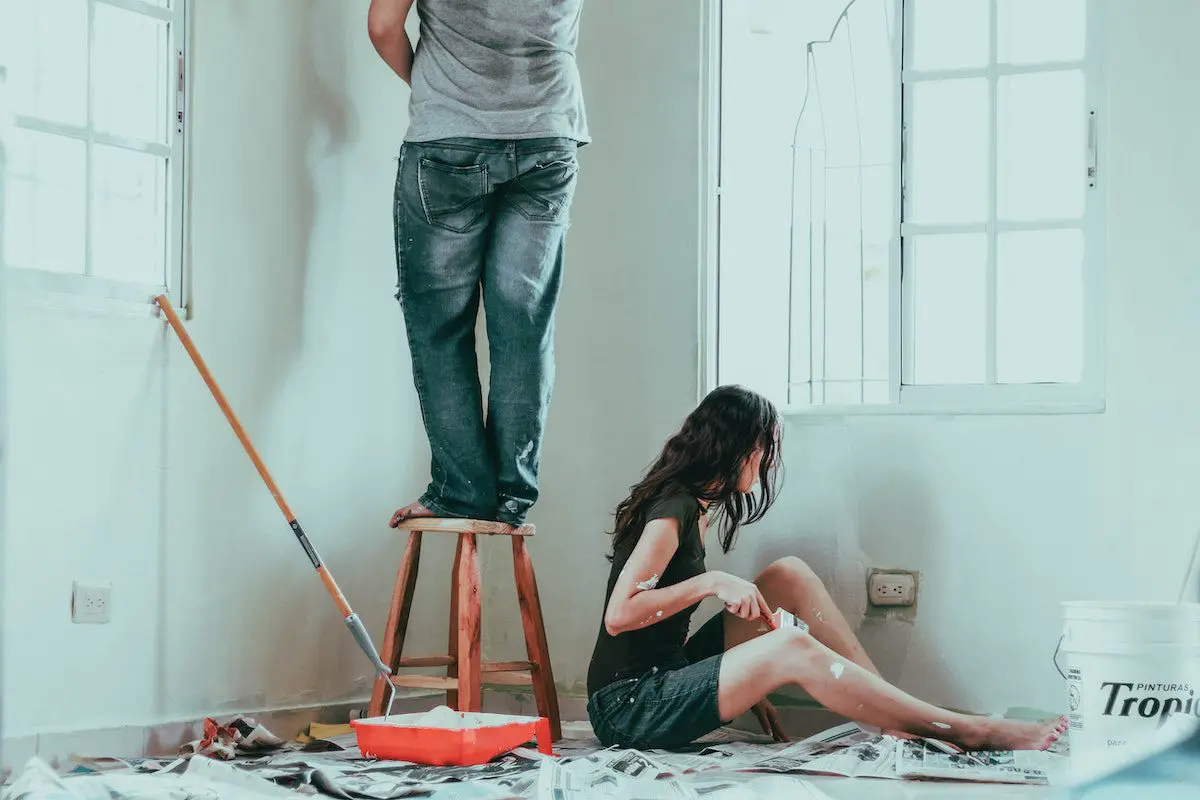 Buying your first home is a huge milestone worth being proud of. For many Canadians, owning a home is a big life achievement that comes with many incredible benefits. Homeownership allows you to build home equity, so it's a great way to build personal wealth. Besides, it gives you the pride that comes with owning your own home and having the freedom to customize your space to suit your taste.
If you're considering buying your first home, you are on the right track. You won't regret your decision if you follow essential tips for first time homebuyers.   
Much as buying a home can be an emotional endeavor, it's a big financial commitment that should be approached from an informed point of view. You'll need to understand how to navigate the entire homebuying process, how to obtain a mortgage, mistakes to avoid when buying your first home, and so much more. Homebuying mistakes can make the whole process stressful and you could end up buying a home that doesn't meet your family's lifestyle needs, not to mention paying an expensive mortgage.
In this guide for first time homebuyers in Canada, we'll cover everything you need to know about homebuying in Canada, including the steps to follow, how much to pay for a new home, the ideal down payment on a house in Canada, possible mistakes for a first time homebuyer, and much more.
This guide will make it easy for you to navigate the homebuying process and help you save time and money.
Homebuying in Canada: A Step-By-Step Guide
Step 1: Save for a down payment
Once you've determined homeownership is right for you, the next step is to save for a down payment. Figure out how much you'll need to save based on your income, expenses, and timeframe. Saving for a down payment is not a walk in the park—it needs financial discipline. Create a realistic savings plan and stick to it.
Step 2: Decide the type of home you'd like to buy and the location
Knowing the type of home you want to buy will help you save time and make the process easier. You should consider a home that meets your family's lifestyle needs, the long-term financial commitments that come with the home, and other things that matter to you. When it comes to choosing a location, be sure to consider infrastructure, crime, local schools, job security, and local market indicators.
Step 3: Prepare your documentation
A lot of paperwork is required to get approved for a mortgage. Your mortgage lender will require you to provide proof of employment, employment information, income statements, information about assets, debts, savings, investments, and much more. You'll need to take your time and obtain these documents and get ready for mortgage approval.   
Step 4: Get pre-approved for a mortgage
A mortgage pre-approval involves an evaluation of your finances to determine the amount of loan you can qualify for. This step is very important because it will speed up the closing process and save you time.
Step 5: Find a home you can afford
After getting pre-approved for a mortgage, begin a house hunt. This is the time to enlist the help of a qualified realtor. It's never a good idea to do a house hunt by yourself as a first time homebuyer as many things can go wrong. Be sure to have a checklist of the things you're looking for in a home to make house hunting easier. This is an important step, so you want to take your time and assess your options exhaustively with the help of a professional realtor. Buying a home is a significant financial commitment and the decisions you make today can have a huge impact on your finances in the future.   
Step 6: Make an offer to purchase
When you've found a home that meets your criteria and you can afford it, it's time to submit a purchase offer. Your realtor will help you determine the best offer to make based on their research and understanding of market trends and sales data.   
Step 7: Finalize mortgage approval
Once you've found the right home, go ahead and have your mortgage approved. If pre-approval was done right by a qualified loan officer, you should have no problems getting approved. At this stage, your realtor will be arranging for home inspection and property valuation
Step 8: Close the deal
Once the seller accepts your offer, you'll finalize all contractual stipulations with the help of your realtor, lawyer, and mortgage broker and pay the down payment. Your real estate lawyer will coordinate the transfer of the title of the home into your name. The timeline for closing on a home usually ranges from 30 to 60 days.
Five Common First Time Home Buyer Mistakes
1. Not understanding the true cost of homeownership in Canada
Many homebuyers in Canada tend to get fixated on the purchase price of a home, overlooking other costs like property taxes, inspection costs, and closing costs. If you make this mistake, your home could end up being more expensive than you expect and disrupt your finances down the road.
2. Working with an inexperienced realtor
Some first time homebuyers may choose to work with unlicensed realtors in the bid to save money. This is a wrong move because an unlicensed realtor may not understand the local housing market inside out, and may not be a good negotiator. If you hire an inexperienced realtor, there are higher chances that you won't get the best deal.
3. Waiving home inspection
Some homebuyers may waiver a home inspection to get a better deal from the seller, but this can be a bad idea. A home inspection is necessary before you make a purchasing decision as it enables you to uncover any problems that may require fixing. If you overlook home inspection, you could spend thousands of dollars in repairs down the road, making your home purchase more expensive.
4. Choosing a wrong mortgage lender
It's only a small percentage of first time homebuyers in Canada who take their time to shop around for the best interest rates. A majority of first time homebuyers pick their mortgage lenders from the first few options they come across and this often causes many problems down the road. It's advisable to compare several mortgage lenders before settling on the one with the best interest rates. Knowing how to choose a mortgage is important when it comes to make your life's biggest purchase. 
5. Not saving enough for a down payment
Mortgage lenders require homebuyers to put down a minimum down payment to provide them with a degree of security. In Canada, you need at least a 20% down payment to buy a house. For a down payment of less than 20%, you'll need to purchase CMHC insurance to get approved for a conventional mortgage. The mistake that homebuyers in Canada make is not finding out what their down payment options are.
How Much Can You Afford To Pay For Your New Home?
This is a question that most first time homebuyers seek answers to. The Canadian Mortgage and Housing Corporation (CMHC) advises first time home buyers to spend no more than 35% of their gross monthly income on mortgage expenses.
Since you have to cater for your living expenses and be prepared for emergencies, the CMHC advises that your mortgage expenses should cost less than 35% of your gross monthly income. Spending more than 35% of your salary on mortgage expenses could result in a financial burden down the road.
If your mortgage expenses exceed the gross debt service ratio recommended by CMHC, you may want to seek out a lower-priced home or cut down some expenses.
Use this affordability calculator to estimate how much you can afford.
What Is the Minimum Down Payment for A Home in Canada?
The minimum down payment for a home in Canada is based on the purchase price of your home. For homes valued at $500,000 and below, the minimum down payment is 5% though you'll be required to purchase CMHC insurance to provide some security to the mortgage lender.
For homes valued at more than $500,000 but less than $1 million, homebuyers are required to put down a minimum cash down of 5% of the first $500,000 and 10% of the remaining balance above $500, 000.
For homes valued at $1 million or more, the minimum cash down is 20%.
Seven Best Practices For First Time Home Buyers In Canada
1. Get Pre-Approved
Getting a mortgage pre-approval is important before you start shopping for a home. It helps you understand what you can afford so that you don't waste time shopping for homes that you cannot afford. A pre-approval also demonstrates whether you're able to repay the loan.
You can use this affordability calculator to find an estimate of how much mortgage you can afford.
Keep in mind that there are two types of mortgages to choose from—fixed rate mortgages whose interest rates remain the same over the term of the loan; and variable rate mortgages whose interest rates may vary. Each one of them comes with its own pros and cons, so you'll want to make an informed choice. Here's a guide the explain the differences between fixed and variable rate mortgages.
2. Understand how interest rates work as well as the Canada Prime Rate
Interest rates are a crucial element to consider when buying a home in Canada as they will determine your monthly payments over the life of the loan. You'll need to understand how interest rates work so that you can make informed decisions. It's a good idea to shop around, compare several mortgage lenders and choose the best interest rates.
You'll also need to understand the prime lending rate in Canada because it's one of the major factors that influence interest rates.
3. Choose a good realtor
A licensed and experienced realtor with impeccable negotiation skills will help you get the best deals when buying a home. Besides, they understand the current state of the housing market in various neighborhoods as well as things like neighborhood dynamics and crime rates. Be sure to do extensive vetting before you hire a realtor.
4. Put down at least a 20% down payment
In Canada, the minimum down payment for a home is 5% for homes valued at $500,000 and below. If you put down at least 20% of the home's purchase price, you'll not be required to purchase CMHC insurance. Putting down a larger down payment can be a smart decision as it enables you to save money in the long term.
But if you've not saved up enough money to put down a 20% down payment, you can still put down the minimum of 5% and purchase CMHC insurance.
5. Pay down existing debt
If you have other loans i.e. car finance loans, student loans, and credit card cash advances, it's best to pay your existing loans first to avoid being overburdened. Dealing with existing debt makes it easy for you to save for a down payment, improves your chances of getting approved for a mortgage, and reduces your burden when you start making monthly payments.
6. Take advantage of first-time homebuyer programs to save money
There are programs offered by the Canadian government to help first time homebuyers save money. These programs include:
The Home Buyers Tax Credit, which is a tax credit that allows eligible first time home buyers to receive a tax rebate of up to $750.

   

The Home Buyers' Plan allows first time homebuyers to use up to $35,000 of their registered retirement savings plans (RRSPs) to buy a home.

In some provinces in Canada, first time homebuyers can benefit from land transfer tax rebates. If you're buying a home in the city of Toronto, British Columbia, Prince Edward Island, or Ontario, you could be eligible for land transfer tax rebates.
7. Pay for a home inspection
A home inspection will cost you money but it's worth the cost.  It will help you know the true state of the property before you make a buying decision. Many homebuyers in Canada have made the mistake of foregoing home inspection for various reasons and they've regretted their decision. Be sure to hire a home inspector to perform a comprehensive inspection of the entire property, including roofing, HVAC systems, flooring, plumbing, foundation, and other structures.
With these home buying tips, you'll find the whole process to be hassle-free.
Final Thoughts
You can never go wrong with buying a home in Canada. There's so much more you'll gain apart from having a place to live. However, buying a home for the first time in Canada requires meticulous planning, including knowing the amount you can afford for your new home and the true cost of homeownership in Canada. Ensure you follow the best practices for first time homebuyers, compare several mortgages to find the best rates, work with a professional realtor, and go into the process with an open mind.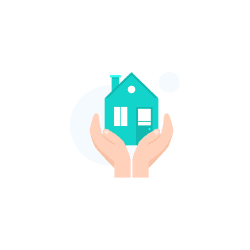 Find the best mortgage for your needs