How to Get Cheap Motorcycle Insurance Quotes in Canada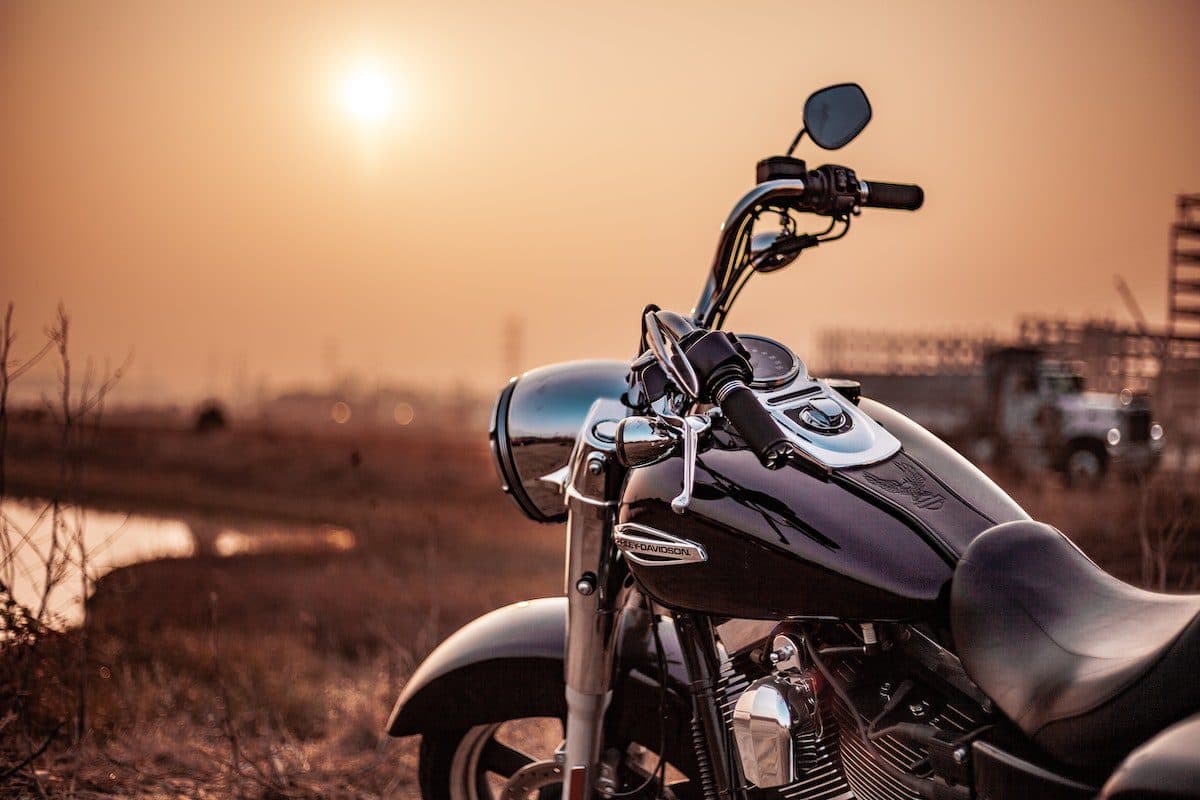 Whether you're about to buy your first motorcycle or you're a seasoned biker, there are ways to ensure you don't pay too much for your motorcycle insurance in Canada. By doing a bit of research, you can save a substantial amount of money on your insurance premiums.
When you're about to get motorcycle insurance quotes, there are some things you can't change, such as your age and experience, and your driving record. But there are some simple actions you can take that are within your control to reduce the cost.
Based on our extensive knowledge of the insurance market, we'll outline the main ways to get cheap motorcycle insurance quotes in Canada.
Type of motorcycle
The type of bike you choose to ride has a huge effect on your premiums, particularly if you're new to motorcycling. The bigger and faster the bike, the more expensive the premiums are.
So, while it might be tempting to stretch the budget to a big-engined superbike, think hard about how much that is going to affect your motorcycle insurance quote. Then add the cost of gas. Yeah.
Sports bikes and anything with an engine over 650cc will cost more to insure. However, off-road bikes and tourers are considered to be safer and will attract lower premiums.
And replacement or repair costs also have a major influence on how much you'll pay for insurance. So, if you're about to buy a bike, think carefully about what you really need, especially if you're new to biking.
It can save you a lot of money in premiums if you can opt for the mandatory minimum level of cover. So, for example, by buying a bike that you could afford to replace yourself in the event of a write-off or theft, you could maybe choose a policy that doesn't carry collision or replacement cover. That choice will reduce the premium significantly.
Read about more ways to save money in Canada
Get fully licensed
Each province has its own minimum licensing requirements for motorcyclists, but they all have a graduated licensing system. This allows a new rider to gain experience on the first stage of the full licence. But the sooner you can get the full licence in your province, the better your motorcycle insurance quote will be.
Security
Sadly, motorcycles are more liable to theft than cars. But taking measures to keep your bike safe will reduce the cost of insurance.
So, if your motorcycle is kept in a garage or securely locked with an approved system that will demonstrate that you take security seriously can reduce the cost. Alarm, immobilizer, and tracking systems also reduce the motorcycle insurance quotes you get.
Seriously, an anti-theft system doesn't have to be expensive. For instance, a wheel clamp is under $40 and can save you money on insurance.
Keep your driving record clean
Insurers will ask you, and check, whether you have any motoring or riding convictions, accidents, tickets, or claims. Keeping both your driving and riding record clean will demonstrate that you are a responsible road-user and will also have a big effect on your motorcycle insurance quote.
Set the right deductible
The deductible is the amount you pay out of your own pocket for the cost of replacement or repair to your own motorcycle or claims by any third party. Most insurers allow you to set a higher or lower level of deductible, and this has a big effect on premiums and the choice of motorcycle insurance quotes available to you.
If you choose a higher level of deductible, it is a strong indicator to the insurer that you are prepared to share the risk of any claim. This makes you a safer bet and will reduce your insurance premium.
But make sure you can afford the out-of-pocket cost of the deductible amount before setting it too high. You might want to put the deductible amount in an emergency fund or budget for it.
Read more about emergency funds
Only cover what you need
If you will only use your bike in the summer, tell the insurance company. You'll still need to insure it for the whole year, but the premium will reflect that it will be off the road for several months each year.
Replacement cost
And, if the bike is relatively inexpensive, consider whether you could replace it out of your own pocket. This will have a major effect on what you pay.
Medical and loss of earnings coverage
Most policies cover medical expenses for the policyholder as well as any third party that claims against you. But if you are already in a good medical insurance scheme, you may be able to reduce the premium by waiving medical expenses and loss of earnings cover for you as the policyholder.
Bundle your insurance policies
Several insurers will give you a substantial discount, often 10% to 20%, when you insure all the vehicles or motorcycles in your household with them. This isn't limited to vehicles and bikes. You often get a discount on your motorcycle insurance quote if you also have your home insurance coverage with the same insurer.
Being in a motorcycle club can reduce your motorcycle insurance quote
We're not suggesting you join the Sons of Anarchy! Recognized motorcycle clubs often have arrangements with insurers so that members get significant discounts on their insurance premiums. Some insurers will give you a reduced premium if you're a member of certain professions or occupations. So, it's worth doing a bit of research into what's available.
Use a comparison site for your motorcycle insurance quote
Why spend hours feeding your details into multiple websites when you can do it all in one place? By using an independent comparison site such as Hardbacon, you only need to do it once to receive the best quotes for your situation.
Actually, you should do this every time any of your insurance is due for renewal. Why? To save money since the insurance market is highly competitive and changes constantly.
Of course, as your record as a responsible rider improves, the choice of quotes available to you will also increase. You should never accept the renewal premium quoted by your existing insurer without checking out a comparison site first. A few minutes spent each year could save you hundreds of dollars in the long run.