The Ultimate Guide to Orthodontic Insurance in Canada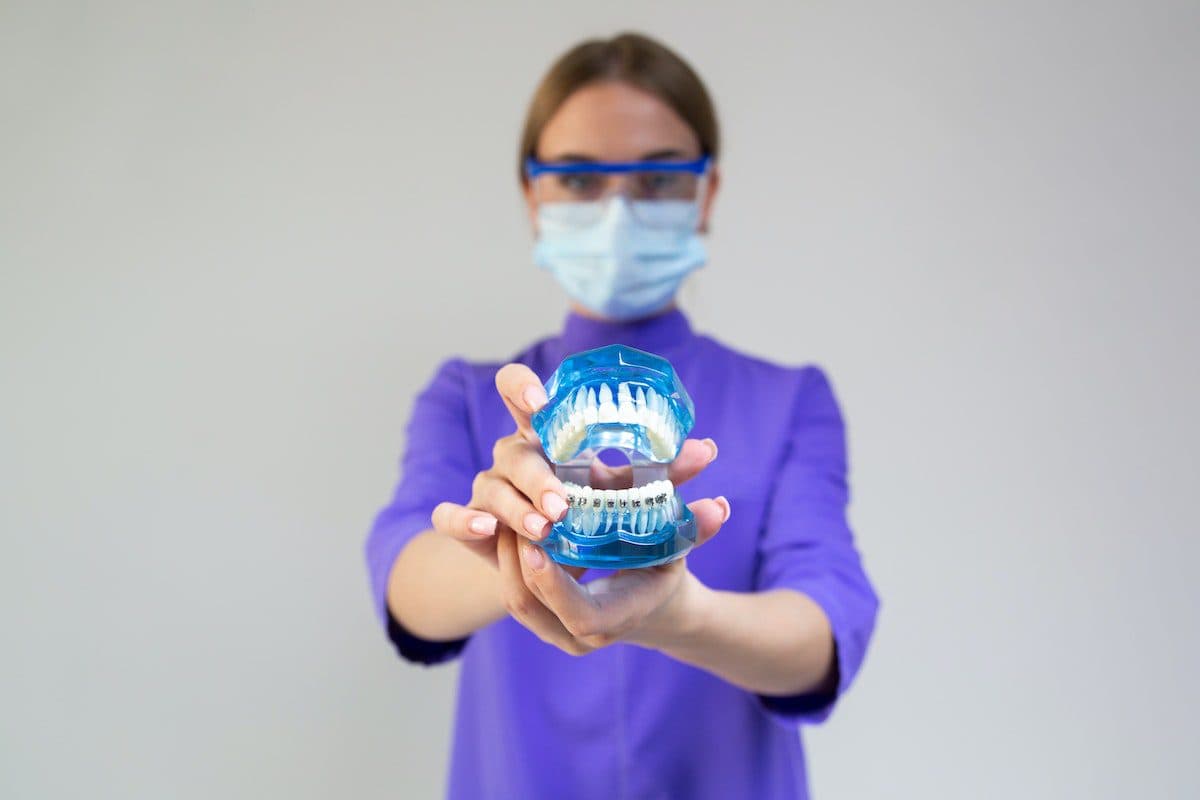 Orthodontic insurance is a coverage plan that funds services and treatments regarding overcrowded teeth or malocclusion. Orthodontists are dental professionals that specialize in jaw and tooth alignment procedures, general care, and advisement.
Some dental insurance plans in Canada have orthodontic benefits available within their policies. Otherwise, policyholders must purchase coverage separately from another company that offers orthodontic insurance benefits.
This article will explore how orthodontic insurance works, what it covers, and everything you need to know about it in Canada. This shouldn't hurt a bit.
Read more about how dentistry t is one of the highest paying jobs in Canada
Key aspects of orthodontic insurance: How does it work?
Coverage
Although orthodontic insurance falls under the dental insurance category, it's occasionally not included under general dental coverage. Coverage for orthodontic insurance is purchased separately or as an additional benefit under the policyholder's plan. Timelines, cost, payment plans, and limitations differ among orthodontic insurance providers, even if you already have dental insurance.
Whether a child, adult, or an entire family needs orthodontic coverage, do your research to find an insurance company that accommodates your needs. Some policies will have age restrictions or offer family plans to ease the process for the policyholder.
Once you get orthodontic insurance, you will follow up with your provider to verify timelines. Sometimes there are waiting periods with orthodontic insurance, delaying the date until coverage is active.
It's important to note that if there is a loss in coverage, the indirect financial losses get reimbursed to your balance. The insurance company then takes responsibility for the remaining payments.
Lifetime maximum: fixed rate and percentage of coverage
Every insurance policy will have a specific lifetime maximum (LTM) afforded to you. This is the financial limit the insurer is willing to pay toward your orthodontic care over your lifetime. Usually, it's a fixed dollar amount and a percentage.
The fixed dollar amount is the total money the insurance company will pay over time, and the percentage is what they will pay towards each treatment. For example, if your LTM is $2,000 at a 50% rate and you have a $400 procedure, you will receive $200 from insurance.
If your treatment is $2,500, the most you will receive is $2,000. A lifetime maximum can contribute to an individual or family plan, depending on your situation and insurance provider.
Work in progress and dental plan changes
In insurance terms, a work-in-progress refers to the financial honouring of new or previous coverage. If you are quoted a rate under your current insurance and switch to new insurance before receiving the treatment, this is an example of a work-in-progress.
Let's say you are insured under Blue Cross and receive a quote for a retainer from your orthodontist. Before you get the retainer, you switch to Manulife insurance.
If the insurance companies are in the same network and accept work-in-progress, the estimate you received from your previous provider will transfer over to the new provider. The claim gets paid after the work-in-progress treatment is finished. Remember that not all plans cover work-in-progress, so talk to your provider to learn more.
Dual coverage
Dual coverage refers to a policyholder that has two different coverage plans. It is common for individuals with two jobs, or partners with family benefits. Insurance providers will first check that you are eligible for dual coverage. Next, they will establish the primary and secondary providers.
Qualification for orthodontic coverage
Policyholders must be eligible for orthodontic insurance, and these terms will vary based on your provider. Most policyholders that have healthcare insurance don't struggle to qualify for orthodontic insurance. Nevertheless, it's essential to check your provider's terms and conditions to read the requirements for the application.
Length of treatments
Another critical aspect of orthodontic insurance is how long your benefits last. Orthodontics procedures are a temporary treatment plan. Your coverage will apply to one treatment, such as braces or Invisalign, or a percentage of multiple procedures within the means of your LTM.
Customize your payments
As long as your insurance is active, you receive all coverage benefits. Depending on the provider's policy, you can customize the payment frequency and method to your needs. Orthodontic insurance is rarely paid in lump sum amounts.
Usually you pay for the visit with a credit card, debit, or cash. You then submit a claim to your insurance.
Pro tip: Use a cash back card like the ECHO Cashback Mastercard or a rewards card to pay for the orthodontic appointment. There is no reason not to benefit from the cost of the treatment.
The price of orthodontic insurance
The premium price of orthodontic insurance depends on the treatment and procedures received. Depending on your plan/treatment, the insurance company will cover some or all of the costs.
As stated above, this typically runs around 50%. Providers work with policyholders to create a payment timeline, often in the form of a series of installments that work best for you financially.
Often, dental insurance policies that offer orthodontic care have a low limit. Typically, braces cost between $3,000 and $10,000, depending on the type of braces, treatment timeline, and severity of the patient's conditions.
If your child gets braces, the insurance coverage could only pay for a dent of the total price amount. In this case, your coverage would range from $1,500 to $5,000 on average.
Many insurance providers understand that braces and orthodontic care are expensive. There are plenty of financing options to make it easier to invest and prepare for the cost of braces.
Frequently Asked questions abour orthodontic insurance
How does orthodontic insurance work?
Orthodontic coverage is obtained under your dental insurance or through a separate provider. Depending on your treatment needs, the provider will quote you a lifetime maximum coverage amount. This includes a fixed dollar amount, the total your provider will pay you in a lifetime, and a percentage they'll pay towards each claim until you cap out. In most cases, it's around 50%.
Does dental insurance cover orthodontics?
Some dental insurance companies will offer orthodontics coverage in their benefits policy. However, not all dental insurance companies have orthodontic insurance. In this case, do your research to learn about coverage availability and options.
How do I get orthodontic insurance?
Individuals can get orthodontic insurance through their employer, spouse, dental insurance company, or independently through a provider.
Which insurance covers orthodontics for adults?
Green Shield Canada and Manulife currently offer orthodontics options for adults.
How much is orthodontic insurance?
The cost of orthodontic insurance depends on your treatment plan and coverage method. The prices may fluctuate depending on if you go through your provider or another insurance provider.