Betterment Alternatives for Canadians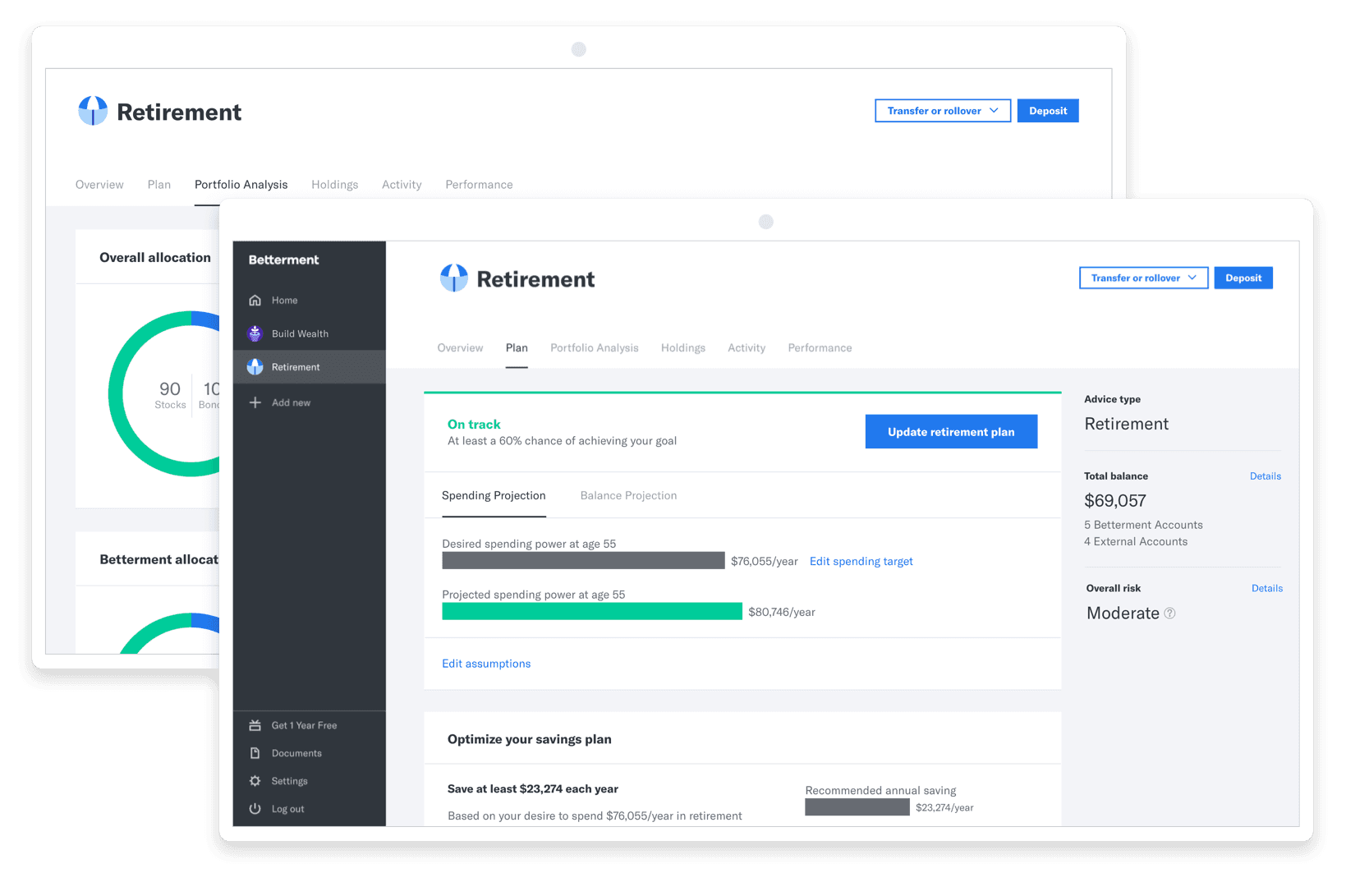 Are you on the hunt for Betterment alternatives for Canadians? In today's economic environment, investors know that keeping money in a bank account is a sure way to lose wealth against inflation. But at the same time, many people feel powerless because investing in the stock market can be overly complicated, and they may need the extra support that banks often offer. So what does a smart investor do?
They go with a robo-advisor, like Betterment, which uses computer algorithms to give personalized advice and help manage your investment portfolio. Many investors find this option to be stress-free, and they end up saving money from the high fees they would typically see with a traditional investment brokerage. Betterment is one of today's leading robot technology investment platforms in the US, but it's not available in Canada. Here's how a robo-advisor works and Betterment alternatives for Canadians.
What is Betterment?
Betterment is a robo-advisor that provides automated investment services to its clients. It was founded in 2008 and has since grown to become one of the most popular online investment platforms in the US. Betterment uses advanced algorithms to help investors create personalized portfolios based on their financial goals, risk tolerance, and time horizon.
Is Betterment available in Canada?
Unfortunately, Betterment is NOT available to Canadians at the moment. Some of the best alternatives include Wealthsimple Invest, CI Direct Investing, and Questwealth Portfolios, which were all featured on our list of the Top 10 Best Robo-Advisors in Canada.
[Offer productType="RoboAdvisorAccount" api_id="5f4fb3d6aa6089772c612036″ id="174317″]
How does Betterment work?
Investors usually invest with an end goal in place, whether it's retirement, a trip, a downpayment on a home, or a vacation. Betterment's robo-advisor is all about leading you step-by-step to achieve that end goal. Betterment predicts your chances of reaching your goals ahead of time by looking at your initial deposit, monthly savings, and timeline.
Betterment also recently implemented a feature that allows you to link external investing and retirement savings accounts, helping you reach your goals even easier. The feature gives you a better idea of where you are on reaching retirement, or whatever your goal might be. Betterment then analyzes these external accounts to advise you on their asset allocation, as well as projections on what your financial situation will look like if you integrated your accounts with Betterment.
Even better, you don't need to do any research to figure out which investments are best for your portfolio or what percentage of each you should buy. Betterment does this all for you, making it an excellent platform for beginner investors. Intermediate and advanced investors can also make use of Betterment's tax-conscious advice and features.
So you're probably thinking how the heck does Betterment do all this? Well, it's thanks to Betterment's advanced robot technology that advises investors to make the right choices and oversees all investments. They use the Modern Portfolio Theory (MPT), which suggests by investing in a diverse pool of assets, your risks are lowered, and it keeps you earning long-term.
Creating an account with Betterment
When you create an account with Betterment, you'll be asked some basic questions to determine your risk tolerance. Your age will also be considered. Once your risk tolerance has been noted, you can choose which type of account you want. The types of accounts Betterment offers are:
Traditional IRA
Roth IRA
SEP IRA
Huse downpayment savings
Trusts
Education savings (not tax-advantaged)
General savings
After you finish setting up and choosing an account, Betterment will automatically start investing for you. It decides what to invest in based on your allocations. All your investments will go into different index funds. If you don't like how it turned out, you can adjust your allocation percentage at any time.
Betterment key features
Other than being an all-in-one robo-advisor and a zero-work investment platform, Betterment has additional features worth considering.
Investments
Betterment uses modern portfolio theory, which suggests diversifying investments will end in better long-term success. This investment platform uses its robots to make smart decisions for its users. However, if you want more control, you can use the "flexible portfolio" tool to adjust the percentage of your investment in any ETF (Exchange Traded Fund).
On top of being able to choose the type of account you like (we covered this above), investors can also choose from various kinds of portfolio options:
Smart Beta: a portfolio that seeks higher-than-average returns by embracing systematic risks.

Income portfolio: a portfolio made solely of bonds.

Socially responsible portfolio: a portfolio that uses ETFs companies whose business aligns with certain social causes.
All in all, Betterment's investment options are very flexible for all types of investors.
Account minimum
Betterment has a digital plan which doesn't require a minimum account balance. With this account, you won't have access to any human advisors, and everything from advice to investments is done by robot technology. However, you can opt for Betterment Premium, which requires a minimum of $100,000 balance. With this account, you'll have unlimited phone access to real-life certified financial planners.
Management fees
Betterment's Digital and Premium plans have different fees. The plan you choose depends on the kind of support you need. Besides, Betterment's plans are relatively inexpensive compared to other robot advisor platforms.
Betterment Digital: 0.25% annual fee. This plan includes all digital advice and tools.

Betterment Premium: 0.40% annual fee. Access to a team of certified financial planners for account monitoring and unlimited support through emails and phone calls.
Financial planning packages
If you wish for a little more hand-holding, Betterment offers advice packages. The first is a "getting started" package, which costs $199. You get 45 minutes to help you set up your account, learn about Betterment's tools and features, and make your first investments.
The other 4 packages each cost $299 for 60 minutes of phone time, with advice tailored to your situation like marriage, family planning, retirement, college planning, and general financial guidance.
With all packages, you'll speak with a certified financial advisor.
High yield savings
Betterment also offers a savings account called Everyday. It has an interest rate of 1.37%, but you won't pay a fee on your balance. Your savings will get up to $1 million in FDIC insurance coverage. You can stash as much money as you wish in your Everyday account, or as little. There's no minimum balance.
RetireGuide
With RetireGuide, you can link external accounts, including 401(k)s, giving a full picture of your savings and investment accounts. With this information, the robot can provide comprehensive retirement financial planning advice.
How does it know?
RetireGuide's robot compares current saving levels with your desired spending levels in retirement. It answers questions about whether you're saving enough money and when you can retire. It updates and syncs external accounts daily, so it always gives accurate advice.
Who is Betterment for?
Since Betterment is not available in Canada, it's for Americans who are:
Retirement investors.
Hands-off investors.
Investors who like automatic rebalancing.
Investors who have set goals in mind.
Users with low balances.
Betterment pros and cons
Pros
Simple asset allocation.
Great for young/new investors.
Low management fees.
No account minimum required.
Option for personalized advice packages.
Developed goal-based tools.
Cons
Not available in Canada yet
Not for DIYers.
No direct indexing.
Higher fees and balance required for expert help.
Some competitors, like M1 Finance, are entirely free for a basic plan.
Betterment Alternatives for Canadians
Despite its appeal, Betterment is not currently available to Canadian investors. Fortunately, there are several Canadian alternatives that offer similar portfolio management features and can help you improve your investment strategy. Here are some of the best Betterment alternatives for Canadians to consider, each one appeared on our list of Top 10 Best Robo Advisors in Canada.
Wealthsimple Invest
[Offer productType="RoboAdvisorAccount" api_id="5f4fb3d6aa6089772c612036″ id="174317″]
This investment robo-advisor is a great alternative to Betterment for Canadians and offers a free comprehensive portfolio review that includes accounts that are not with the platform. If you transfer investments greater than $5,000 to Wealthsimple Invest, you're eligible for a transfer fee reimbursement by completing an online application.
You'll receive an analysis of your portfolio allocation, account fees, and tax efficiency, and have access to a free tax-loss recovery feature that can offset your investment losses by reducing your taxes on investment gains. Additionally, you can request financial advice and receive a personalized financial report from a team of experts that is tailored to your specific goals. The robo-advisor builds your portfolio by selecting assets based on your risk tolerance, which means that even a $100 portfolio can enjoy the same diversification as a $100,000 portfolio.
Investors can choose the Socially Responsible Investment (SRI) option to create portfolios that include companies with a positive human rights record, low-carbon companies, and clean tech innovators, as well as AAA-rated Canadian federal bonds. Wealthsimple also offers Halal Investing, which is an investment portfolio designed for investors who comply with Islamic law.
Plus, this robo-advisor provides a wide range of technological features, including Overflow, a tool that lets users transfer excess funds from their chequing accounts, and Roundup, which rounds up debit and credit card purchases to boost investments.
CI Direct Investment
[Offer productType="RoboAdvisorAccount" api_id="5f511367fc23e26882a797d9″ id="205854″]
CI Direct Investing is another Betterment alternative for Canadians, offering clients financial planning services and access to private investments that can enhance their portfolio diversification. This platform also offers access to high-end investments that all clients can enjoy, and even provide transfer fee refunds up to $150 when transferring an investment portfolio worth $25,000 or more from another financial institution. You can also enjoy risk-free trial use without paying transfer fees.
CI Direct Investing provides a special feature for harvesting tax losses during market events, ensuring you get tax benefits by offsetting gains with losses. It also shares the same opportunities for socially responsible investment (SRI) and provides investment options such as Cleantech, which focuses on clean energy innovations.
You also get access to automatic rebalancing, which will keep your portfolio asset allocation balanced even when the market changes. Rebalancing happens after each dividend payment and every quarter.
Questwealth Portfolios
[Offer productType="RoboAdvisorAccount" api_id="5f5934e7ce943d35cef72174″ id="205838″]
Questwealth Portfolios through Questrade is another great Betterment alternative for Canadians that is provided by Questrade. With management fees ranging from just 0.2% to 0.25% depending on your investment amount, and management expense ratios (MERs) for Questwealth Portfolio ETFs ranging from 0.11% to 0.23%, your total portfolio fee could be as low as 0.31%.
But that's not all. If you have taxable accounts or are investing money outside of RRSPs and TFSAs, you can take advantage of tax loss harvesting to reduce your taxes on investment gains. Questwealth also offers actively managed portfolios with no additional cost, meaning a team of experts will monitor the market and adjust your portfolio as necessary. Your investments will also be automatically rebalanced and dividends will be reinvested.
If you need assistance, Questwealth provides excellent customer service through phone, chat, or email, as well as an automatic assistance feature. Additionally, when you transfer your assets to Questwealth, they may reimburse up to $150 per account in transfer fees from your institution. So why not consider Questwealth Portfolios for your investment needs?
Final Thoughts
Without question, Betterment is a great starting point for beginner investors. However, it is NOT available to Canadian investors. Some of the best alternatives for Betterment in Canada include Wealthsimple Invest, CI Direct Investing, and Questwealth Portfolios, which are among the most popular investment platforms in Canada offering comparable features and benefits.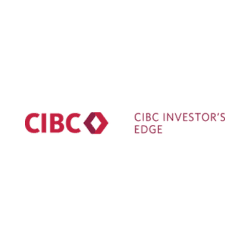 CIBC Investor's Edge
common.offerSelectedFields.transactionFeesPromotion:
$5.95 for students
$4.95 if more than 150 trades/quarter
Free online trading for young investors 18-24, $0 per online stock and ETF trade. No annual fees. No minimum balance required.
Get cash back when you open a new Investor's Edge account by applying at your local Banking Centre and transfer funds from outside CIBC to your new account to get cash back. Terms and conditions apply.
100 free trades and up to $4,500 cash back