CIBC Investor's Edge: The Big Picture in 2023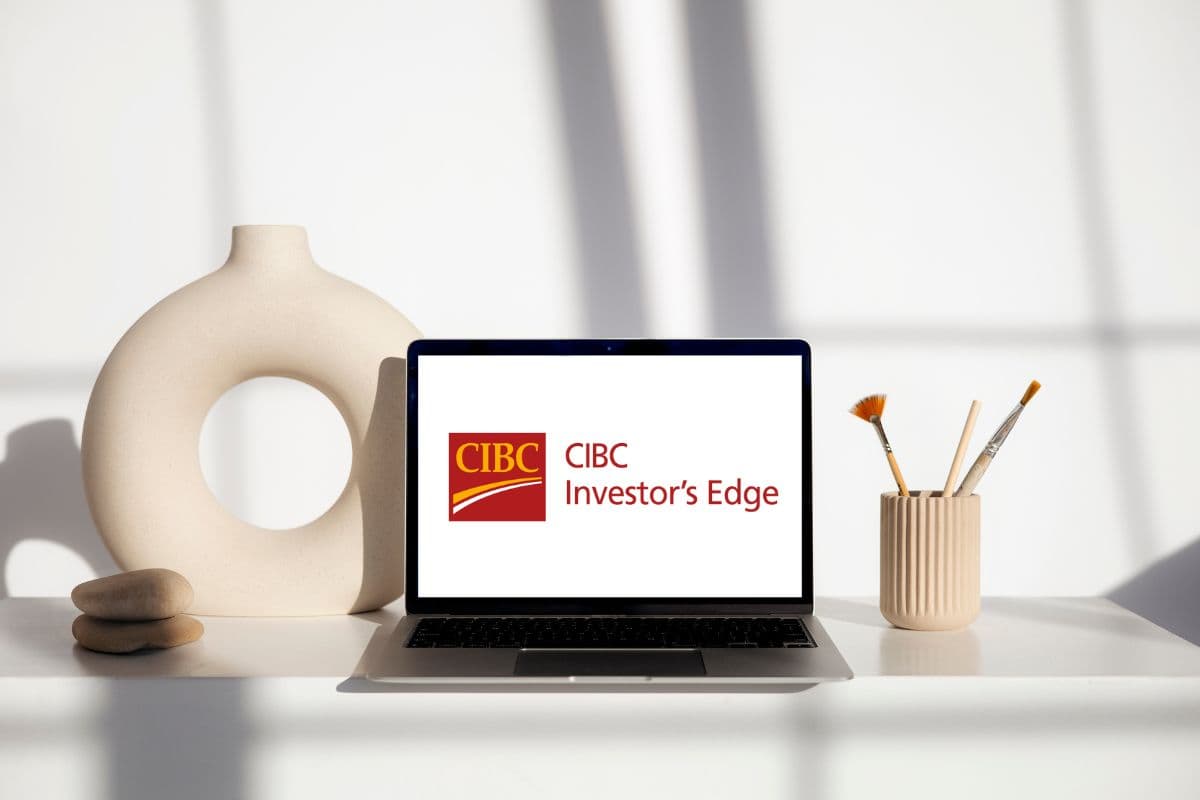 CIBC Investor's Edge is the least expensive of the online brokers affiliated with the Big Five Canadian banks and offers one of the simplest interfaces to buy stocks and ETFs. Although it doesn't offer free trading like some of its competitors, CIBC Investor's Edge's fee schedule is competitive. Standing at $6.95 per trade, it's more than reasonable. Furthermore, those that open a new account using the promo code EDGE695 by March 31, 2024, can benefit from 100 free trades and get up to $4,500 in cash back, depending on the amount they deposit in their account.
Overall, CIBC continues to improve its mobile banking experience. Recently, CIBC was ranked number one among Canada's largest banks in terms of customer satisfaction with mobile banking by J.D. Power. Will this recognition inspire CIBC to further develop its online brokerage service? Let's look at CIBC Investor's Edge together.
How is CIBC Investor's Edge different from the competition?
CIBC Investor's Edge is somewhat different from other online brokers affiliated with the major Canadian banks in terms of pricing. The base commission is $6.95, a saving over the $9.95 often charged by these other banks.
Like the vast majority of its competitors, CIBC Investor's Edge provides screening tools to quickly filter through hundreds of stocks, reports from in-house CIBC World Markets and third-party research firms such as Morningstar and Thomson Reuters+, and access to advanced charting.
However, clients do not benefit from a steady rollout of new features as is the case with smaller independent online brokers such as Wealthsimple Trade. However, there are some features that should be brought to your attention now.
An enhanced range of classic and advanced order types
Much like the online broker Interactive Brokers, Investor's Edge offers conditional trade orders that are more elaborate than the usual buy or sell market orders. Typically used by experienced traders, these more aggressive orders are an additional tool for the investor looking to protect gains, limit losses or automate the trading of certain securities.
Trading Central
Technical analysis enthusiasts can find new investment opportunities with Trading Central. You'll get information on technical events before the markets open with the morning newsletter.
The Knowledge Bank
Education is obviously very important when it comes to choosing an online broker. CIBC Investor's Edge offers a wide range of resources to help you develop your investing skills. Blog posts, video clips, virtual workshops and other tutorials help you master everything you need to know about the markets and how the platform works.
Does CIBC Investor's Edge have any weaknesses?
Any platform has weaknesses. The important thing is to assess your personal technology and service needs. For some investors, the following aspects are not problematic.
A service that requires patience
The investment consulting firm Dalbar Canada undertook a study in 2022 to verify the quality of telephone service offered by Canadian brokers. Dalbar Canada representatives called each broker five times during normal business hours to assess the wait time for investors to speak with an agent. CIBC Investor's Edge was the slowest, with an average response time of 49 minutes.
Lack of tools to analyze performance
Improvements in this area are likely to be deployed in the near future, but for now, the lack of tools to analyze a portfolio according to the usual factors such as performance, risk and diversification are lacking.
What are the fees associated with using CIBC Investor's Edge?
The base fee is $6.95, a saving compared to the $9.95 fee charged by most other major banking institutions. Students, who are required to have a CIBC Smart Account, and active investors who execute more than 150 transactions in a quarter can benefit from a reduced commission of $5.95 and $4.95 respectively.
There is no annual account maintenance fee for the Tax-Free Savings Account (TFSA) or Registered Education Savings Plan (RESP). However, if you have a non-registered account, you will be charged $100 per year if your balance is less than $10,000.
Finally, for other registered plans (RRSPs, RRIFs, LIRAs and LIFs), the $100 per year account maintenance fee only applies if your account balance is less than $25,000.
CIBC Investor's Edge: What's the verdict?
One thing is for sure, the most recent aesthetic refresh of the web platform has done the trick. This update has been anticipated for some time. It's a shame that they didn't take the opportunity to add some new or third-party functionality: Investor's Edge needs to beef up the tools it offers to investors.
However, with the large selection of analyst research reports available and a reasonable commission, CIBC Investor's Edge scores well, especially for existing CIBC clients, who can easily transfer funds from their bank accounts. However, be aware that you can get a trading platform with very similar features, but with lower fees and commissions.
What we like about CIBC Investor's Edge
Reasonable commission compared to other Canadian banks.
Market alerts that can be customized.
All of the account types typically offered by larger institutions are also available at CIBC Investor's Edge.
The option of a dividend reinvestment plan.
The generosity of the educational content of the platform.
What we don't like about CIBC Investor's Edge
Features that have not evolved in recent years.
Lack of tools to analyze portfolio performance.
No free ETF trading, neither buying nor selling.
The impossibility of creating a practice account.