Investing in consumer credit: This startup lets you become a lender!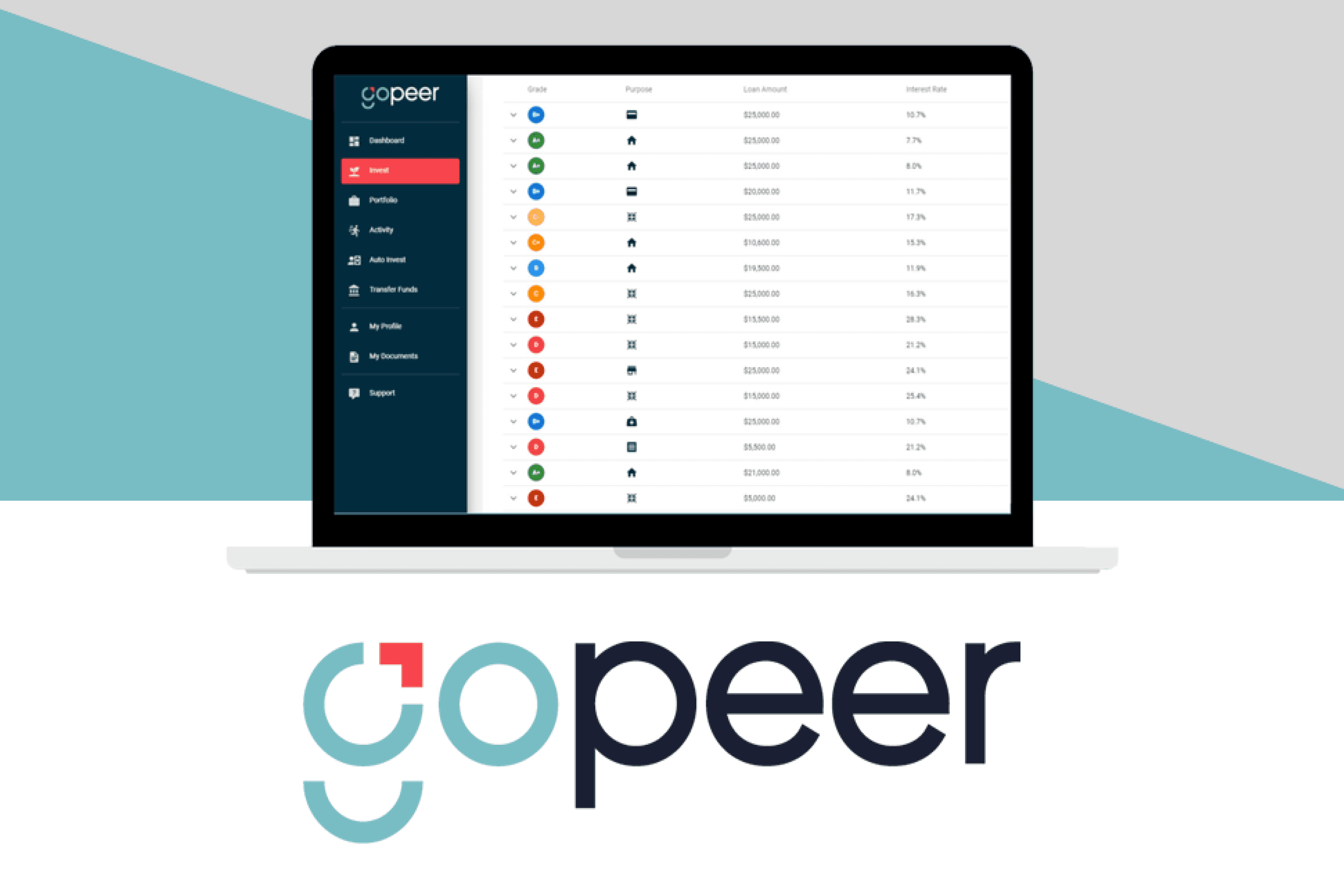 SPONSORED BY

Toronto-based fintech startup goPeer allows Canadians to invest in consumer credit. Until recently, investing in consumer credit was only available to large financial institutions. goPeer changes that by allowing all Canadians to lend to other Canadians and diversify their portfolio within this new asset class.
There is a parallel to Uber and other collaborative economy platforms that connect individuals with resources to those that need them. Simply, you have money to invest, others need it, goPeer acts as the match-maker. Simple as that!
Diversify your investment portfolio and earn recurring, monthly passive income with goPeer.
Open your free account today!
Challenging the traditional lending model
According to Marc-Antoine Caya, Co-founder and CEO of goPeer, the idea stems from a relatively simple, but very relevant observation. "We realized that self-directed investors are really looking to build a diversified portfolio, but don't really have many options outside of stocks or bonds." goPeer introduces a new fixed income asset class which is uncorrelated with traditional assets by allowing Canadians to invest into consumer credit. 
While the company provides the regulatory compliance necessary to protect investors and borrowers, it minimizes the bureaucratic red tape found in traditional settings.
goPeer is careful to point out that despite its many advantages, this form of investment, however small, is not without risk. It remains, a modern innovation used to further diversify one's assets. For this reason and in compliance with securities regulation, investors are asked to answer a series of questions to determine their suitability to invest as well as their risk tolerance, allowing goPeer to better advise them in their investment decisions.
Selecting opportunities from qualified borrowers
Individuals who wish to borrow through goPeer must have a credit score of 600 or more and go through a rigorous credit assessment. Borrowers must have a relatively good track record which includes at least a 3-year credit history, a debt-to-income ratio of less than 35% and must have a reliable source of income.
Borrowers can request a personal loan from $1,000 to $25,000 at interest rates (APR) ranging from 8% to 31%. Repayment can be made over three or five years, with no early repayment penalty.
In the event of a missed payment or a borrower default, goPeer will promptly work with the borrower to bring the account back into good standing, and when necessary, will escalate, including recourses such as credit bureau reporting, collections, wage garnishment, or further legal action when appropriate.
Diversify your investment portfolio and earn recurring, monthly passive income with goPeer.
Open your free account today!
Two ways to find the right match
Investors can browse a list of available loans on the goPeer platform and select those that meet their risk criteria. They have access to information such as the borrower's income, credit score range, risk grade and potential investor return rate to facilitate their decision.
For a more passive investing approach, goPeer offers a solution called auto invest which allows a portion of the investors available funds to automatically allocate into new loan investments based on their desired risk criteria. 
goPeer earns revenue from investors through an annual 1.5% servicing fee deducted from loan repayments. For example, if the borrower pays an interest rate of 15%, then goPeer will keep 1.5%, and pay the remaining 13.5% of interest to the investors.
 By targeting a risk adjusted return of 8-9% for investors, after defaults and fees, goPeer's innovative model will surely carve out a niche in the consumer credit market. As Canada's first consumer peer to peer lending company, goPeer has high hopes of revolutionizing the Canadian lending industry!