Purpose Bitcoin ETF: What You Need to Know in 2023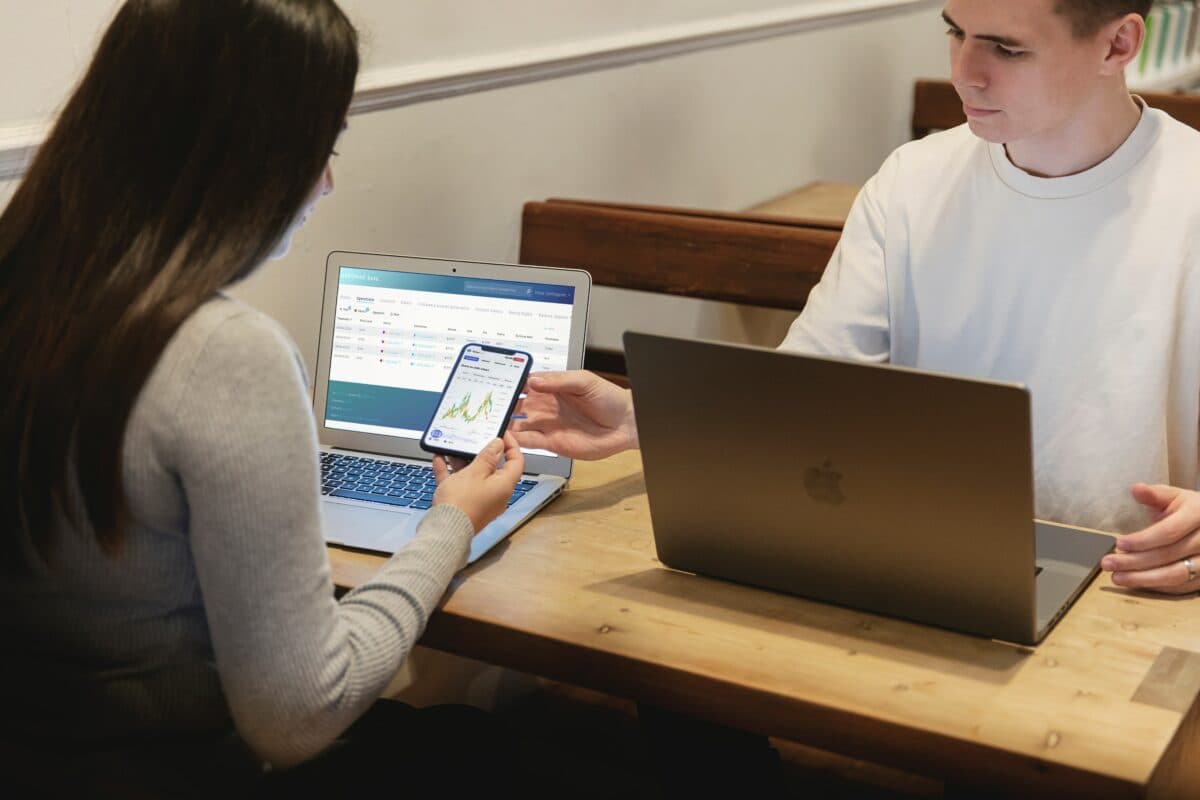 The first Bitcoin exchange-traded fund (ETF), known as Purpose Bitcoin ETF (BTCC), launched in February 2021. It received a lot of hype and investor interest. Like the popular commodity and share-based ETFs that can be traded on the Toronto Stock Exchange (TSX), Canada's largest exchange, to get exposure to their linked assets, the Purpose Bitcoin ETF allows its owners to book exposures on its underlying asset, Bitcoin.
The appeal of ETFs
ETFs are popular among investors for a reason. They are an investment that invests in a group of securities linked to an index. The asset mix is mostly managed by advanced algorithms and based on the ETFs investment criteria.
As you may know, ETFs can have different assets like stocks, commodities, bonds, or cryptocurrency. ETFs are traded through online brokers and robo-advisors. ETFs are known as passive investments, and they are also popular because their expenses are lower than so-called actively managed investments.
Why there are crypto ETFs
Trading and investing in cryptocurrency in an ETF allows retail investors to invest in digital currency and book gains without needing extensive research to get up to scratch with cryptocurrency and crypto coin terminology and nuances. It also allows regular investors to bypass the worries about managing their digital wallets and private keys.
Having a Bitcoin ETF like BTCC means that investors can simply use their existing brokerage firms to get a piece of the Bitcoin pie without needing to explore and learn about cryptocurrency exchanges and the various technicalities of cryptocurrency trading. Since the BTCC's launch in February 2021, two more crypto-based ETFs have launched and are trading on the TSX. Let us see how BTCC can suit an investment portfolio and how you can trade BTCC in Canada.
Purpose investments cryptocurrency portfolios
Purpose Investments offers alternative investment options. Its prime cryptocurrency-based offerings are the Purpose Bitcoin ETF (BTCC) and Purpose Ether ETF (ETHH). We are concentrating on BTCC
BTCC
BTCC is an ETF designed to facilitate investing in Bitcoin. It is for retail investors and it spares them the hassle of going to a crypto exchange and trading Bitcoin. Since Bitcoin price is volatile like all other cryptocurrencies, BTCC is rated as High Risk and won't be suitable for the faint of heart investors. 
The latest Facts for the BTCC as of December 24, 2021, are:
Launch date: February 18, 2021
Assets under management: $1.96 billion
Management fee: 1.00%
Management Expense Ratio: Max of 1.50%
Eligible accounts: Registered and non-registered accounts
BTC per share: 0.00013112
Shares per BTC: 7,626.3624
BTCC currency and registered accounts
The ETF has $1.96 billion USD assets under management (AUM) and has expense ratios of 1.5%. You can trade or invest in BTCC under three different versions, BTCC, BTCC.B, and BTCC.U. BTCC can be bought with Canadian dollars (CAD) and is hedged against US dollar fluctuations. BTCC.B can also be bought with CAD. However, it is not hedged against currency fluctuation, and BTCC.U is only traded in US dollars.
In terms of registered accounts, the ETF can be traded using Tax-Free Savings Accounts (TFSA) and registered retirement savings plan (RRSP) accounts. Investors can use pre-authorized cash contribution (PACC) and a dividend reinvestment plan (DRIP). Again, this can be done through an online broker. 
BTCC asset holdings
BTCC invests in 100% physically settled Bitcoin, which is the exclusive asset holding that the ETF holds. Unlike individual investors that take exposure on a single asset, the lack of diversification is built into the BTCC ETF. The fact remains that the ETF can significantly reduce its holdings if the price of Bitcoin falls and reduces the net holdings of the ETF.
As an individual investor in cryptocurrency, you will face significant challenges in maintaining your wallet and protecting it from potential hackers. The BTCC and all other ETFs that trade in crypto have special arrangements to keep their holdings in 'cold storage', a term where cryptocurrency is kept protected from hackers in safe servers offline to prevent hacking.
BTCC investment returns and fees
Management expense for the ETF is the cost that the fund manager, Purpose Investments, charges for managing the ETF. These charges are also known as the Management Expense Ratio (MER). This rate has been capped at 1.5 %. If management fees are less than 1.5 %, they will reimburse the ETF holders.
The management fee, what the fund manager, Purpose Investments, earns from the ETF, is 1%. Both the management fee and the MER are on the higher side for an ETF. However, considering how risky and volatile the crypto investments can be, the fee is worth it, in my opinion. In terms of returns, it remains difficult to say as the funds are not even a year old at present. Comments would be possible after February 2022.
Advantages and disadvantages of BTCC investment
It is possible to buy BTCC through your existing online brokerage account or a robo-advisor. If you don't already have one, you can compare Canadian online brokers and robo-advisors with Hardbacon. Regardless of your broker, there are advantages and disadvantages to investing in BTCC.
BTCC advantages
BTCC offers the opportunity to newcomers to buy cryptocurrency and book exposure to Bitcoin without needing an in-depth grounding in Bitcoin investment, which can take up time and effort.
BTCC allows investors to hold their investments in the standard registered investment accounts and allows them to keep their gains tax-free like other ETFs.
BTCC is traded on regular brokerage platforms. If the brokerage defaults or becomes insolvent, these have access to the Canadian Investor Protection Fund (CIPF) protective cover.
The fund holds bitcoin assets in cold storage (i.e., offline), making it extremely secure from hackers and removing the need to research and invest in a personal hardware wallet.
The BTCC and Purpose Investments have good liquidity, which allows for a smooth and hassle-free settlement process if you realize that investing in cryptocurrency is not for you.
BTCC disadvantages
Since the underlying asset is Bitcoin and it is still volatile, the ETF also suffers from its volatility, making it risky. It is not suitable for the usual risk-averse investors that opt for ETF investments.
Even though I feel that managing such a volatile asset deserves it, the BTCC has high management fees for managing a single asset. Making it an expensive option to invest in.
The ETF invests in just Bitcoin, making it vulnerable to concentration risk. This concentration also links to a lack of diversification.
The fund stores its Bitcoin in cold storage, which means that it is in offline servers and wallets, out of reach of hackers. However, this is not a 100% guarantee of security.
BTCC vs Bitcoin
BTCC provides an easier option for Canadian investors to get investment access to Bitcoin at a CAD price without worrying about forex hedging and protection against currency price variations. For investors that use the US Dollar for investments, the BTCC.U is also available for USD investments. Investors that want to buy Bitcoins themselves can do so from some of the many crypto exchange platforms in Canada.
Buying BTCC in Canada
Investors can buy BTCC through their standard regulated brokerage platforms like Questrade, TD Direct Investing, RBC Direct Investing or Wealthsimple Trade. Most of these trading platforms allow their members to buy and sell stocks and ETFs available on Canadian exchanges without charging any commission or other fees.
If you feel that you can trade Bitcoin directly without paying the management fees to ETF managers, you can trade Bitcoin through at least 15 exchanges in Canada. You can compare their costs before choosing one. Most of these offer their platforms for directly trading in cryptocurrency:
Compare dozens of Online Brokers platforms