The 20 Best Canadian Tech Stocks for 2023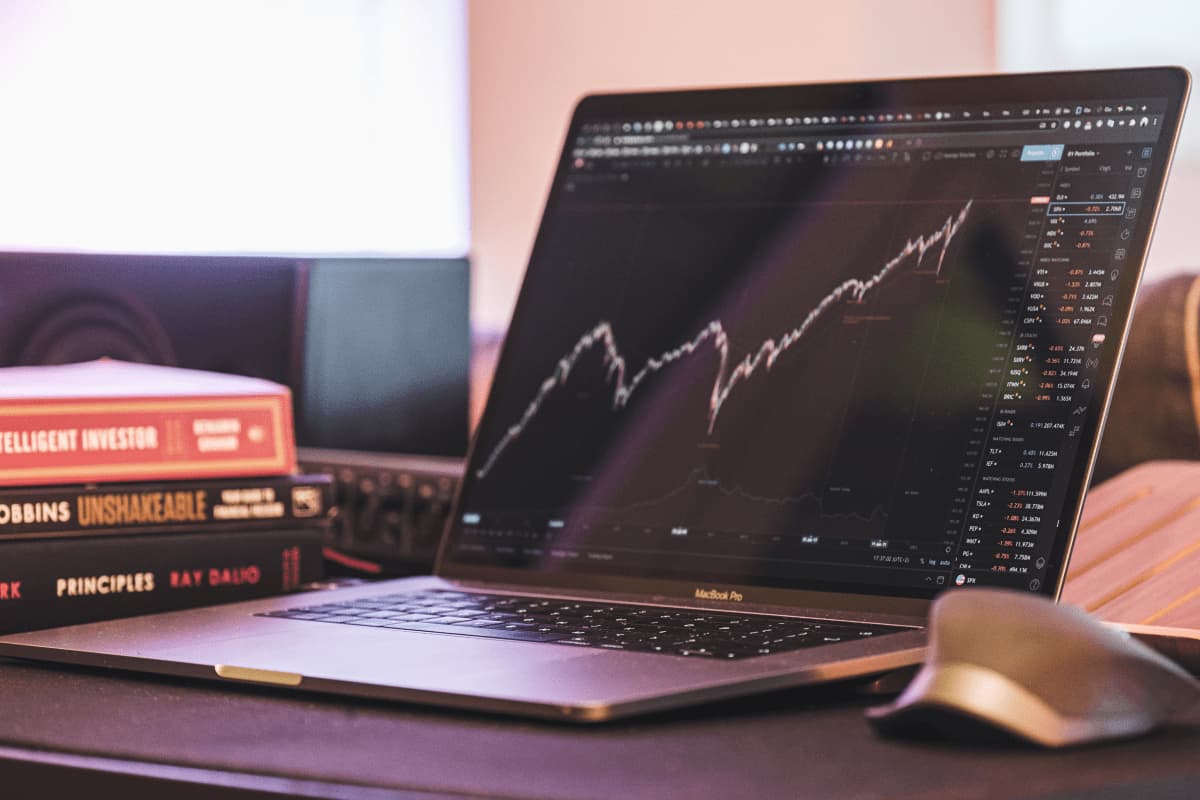 In the last decade, technology stocks listed on United States' stock exchanges have minted new billionaires. As you've seen, some of them have become household names. Companies like Apple, Amazon, Microsoft, and Facebook have turned into multi-trillion-dollar giants that have built massive wealth for long-term investors. Comparatively, Canadian tech stocks have remained relatively under the radar but have solid potential to grow your investments over time. We've compiled a list of 20 Canadian tech stocks that have good market capitalizations and may deserve some consideration.
Why Are Technology Stocks So Popular?
Technology companies enjoy high operating leverage, offering high profit margins and low variable costs, at least once they turn profitable. They are well poised to improve earnings at a much higher pace compared to revenue. However, this sector gets easily disruptive. In short, market leaders can be easily displaced by a new entrant and might even go bankrupt as a result.
The tech sector is an exciting one and offers investors several opportunities to generate impressive gains. Most companies depend on technology solutions to stay relevant and competitive. So, tech companies should benefit from robust demand over the next several decades as the digital transformation gains pace.
Not every stock is right for every person; you have to balance your risk tolerance with any potential return. Keeping that in mind, let's see which Canadian tech stocks should be on your radar right now.
Shopify
Shopify (TSX: SHOP) is a Canadian success story, and currently the country's biggest company in terms of market capitalization. It's an e-commerce company and operates in an industry that has grown exponentially in the past few years. The COVID-19 pandemic bolstered the e-commerce sector due to lockdown restrictions and retailers' shift online. At an astonishing market cap of $234.69 billion, Shopify reported in March 2021 a revenue of $988.6 million. That shows an increase of 110% year-over-year. Since then, the company has struggled but remains profitable.
Constellation Software
Another popular Canadian tech stock, Constellation Software (TSX: CSU), has built its business model on inorganic growth. As an acquisition-focused company, it opens new locations or buys other businesses in order to grow. Constellation Software is a leading provider of software and services to public and private sector enterprises. The company has a $43.39 billion market capitalization. Recently, it announced that its revenue grew 35% between April 1 and June 30, 2021.
CGI Group Inc
CGI Group Inc. (TSX: GIB.A) provides information technology and business process services in Canada, Europe, U.S., U.K., Asia Pacific, and Australia. Its suite of services includes management of IT and business outsourcing, software solutions as well as systems integration and consulting. CGI is valued at a market cap of $24.52 billion. It has reported a second quarter (Q2) diluted earnings-per-share (EPS) of $1.34, up 13.6% year-over-year.
Nuvei
The second fintech company on the list, after Shopify, is Nuvei Corp (TSX: NVEI). It is currently valued at a market cap of $18.63 billion. It provides leading-edge payment technology solutions to merchants. Unlike many technology companies, Nuvei is already profitable on an adjusted basis. Its Q2 revenue exceeded what was forecasted, and revenue was up 114%.
Open Text Corp.
Another large-cap Canadian tech stock is Open Text Corp (TSX: OTEX), a company that provides software products and services. It offers content services, a business network that manages and integrates data, cyber resilience solutions. Open Text's market capitalization stands at $18.07 billion and the company's financial results for 2020 were positive. The company delivered a record $3.39 billion in total revenues, up 8.9% year-over-year. Further, its Cloud revenues were $1.4 billion, up 21.6% for the same period in 2020.
Lightspeed POS
One of Canada's fastest-growing tech companies is Lightspeed POS (TSX: LSPD), valued at a market cap of $15.99 billion. It bills itself as "the one-stop commerce platform for merchants around the world to simplify, scale and create exceptional customer experiences." Lightspeed provides a cloud-based software-as-a-solution (SaaS) platform for small and medium businesses mainly in the retail and restaurants space. The company's first quarter (Q1) ended June 30, 2021. Reports show that transaction-based revenue was $56.5 million, an increase of 453% over the same period in 2020.
Descartes Systems Group
Descartes Systems Group (TSX: DSG) offers cloud-based logistics and supply chain management processes solutions. Overall, they enhance productivity, performance, and security of global enterprises. In the first quarter of 2021, Descartes reported sales of $98.8 million, which was up 18% year over year. Comparatively, its operating cash flow soared 49% to $40.9 million while operating income grew 49% to $23.4 million. As a result, its net income rose 67% to $18.4 million. The company's market capitalization stands at $7.73 billion.
BlackBerry
BlackBerry (TSX: BB) has managed to stay relevant despite exiting the smartphone market a few years back. The company has now pivoted towards providing enterprise-facing security solutions and is looking to invest heavily in the Internet of Things (IoT) and autonomous driving verticals. Currently, its market capitalization is $7.22 billion. BlackBerry's QNX product is associated with next-generation vehicles, including 23 of the world's top 25 Electric Vehicle (EV) original equipment manufacturers (OEM) that represent 68% of the EV market.
Kinaxis
Kinaxis (TSX: KXS) provides cloud-based SaaS solutions for supply chain operations in the United States, Canada, and other international markets. Its RapidResponse platform enables businesses to optimize their supply chain operations by providing solutions that include demand planning, supply planning, inventory management, sales, and operations planning as well as command and control center services. The company reported that its Q2 revenue was up 18% compared with the same time last year and its market capitalization is $4.87 billion.
Aritzia
Aritzia (TSX: ATZ) is a retail company that is fast gaining an online presence and is also in most malls. Its stock has more than doubled since its IPO in 2016 and is valued at a market cap of $4.4 billion. Its Q1 results for its 2022 fiscal year show that revenue grew by 122% even though most physical stores were not open during most of the quarter. That 122% increase represents $246.9 million.
Enghouse Systems
Enghouse Systems (TSX: ENGH) provides enterprise software solutions to global enterprises. It has two business segments that include Interactive Management and Asset Management Group. Its market capitalization is $3.22 billion and while its Q2 earnings were lower than Q1, the company does have a positive cash and no debt, and signed another multi-year deal with the Norwegian government.
Docebo
One of the largest cloud-based e-learning platforms, Docebo (TSX: DCBO) is another top tech stock that should be on the radar of Canadian investors. The demand for its solutions has increased since the start of the pandemic as people are working from home and can access training programs easily. It has over 2,000 customers that include Amazon Web Services, Hewlett Packard Enterprises, and Thomson Reuters and a market capitalization of $2.80 billion.
Celestica Inc.
Celestica (TSX: CLS) provides a hardware platform and supply chain solutions in North America, Europe, and Asia. The company operates via its Advanced Technology Solutions and Connectivity & Cloud Solutions. One of its main clients is CISCO. Valued at a market cap of $1.39 billion, Celestica's Q2 earnings showed a revenue of $1.42 billion and an International Financial Reporting Standards (IFRS) earnings per share (EPS) of $0.21, compared to $0.10 per share for Q2 2020.
Hut 8 Mining Corp.
Hut 8 Mining Corp (TSX: HUT) operates as a cryptocurrency mining company and engages in industrial-scale mining operations. It is not a cryptocurrency trading platform. The company owns over 3,824 bitcoins (as of June 2021), representing a market value of $166 million. Hut 8 has recently spent money on improving its mining capabilities and it expects to mine 14 to 16 bitcoins each day by the end of 2021. Currently, its market capitalization is $1.18 billion.
Evertz Technologies
Evertz (TSX: ET) is a billion-dollar company that designs, manufactures, and distributes video and audio infrastructure solutions for the production, broadcast, and telecom markets in Canada and other international markets. The market capitalization is $1.01 billion and its Q2 2021 earnings report showed that some of its operational expenses had decreased.
Absolute Software
Absolute Software (TSX: ABST) develops, markets, and provides cloud-based endpoint visibility and control platforms for the management and security of computing devices, applications as well as data for enterprises. A small-cap stock valued at a market cap of $737.66 million, Absolute Software showed a 17% increase in revenue for Q4 for its last financial year (FY2021), which beat its forecast of an increase between 14% and 15%.
Sierra Wireless
Sierra Wireless (TSX: SW) is part of the rapidly expanding IoT market and is the global leader in the manufacturing of embedded machine-to-machine modules and gateways. It's current market capitalization stands at $846.93 million and its revenue in the second quarter of 2021 was $132.8 million, an increase of 18.9% compared to $111.7 million from the same period last year.
Tecsys Inc
Tecsys (TSX: TCS) develops and sells supply-chain management software in Canada and other international markets. It provides warehouse management, distribution & transportation management, supply management at point-of-use, retail- order management, financial management, and analytics solutions. The company is valued at a market cap of $764.13 million and revenue in the second quarter of 2021 was $132.8 million, an increase of 18.9% compared to the same period last year.
Quarterhill
Another small-cap tech stock with the potential to deliver market-beating returns is Quarterhill (TSX: QTRH), a company that operates in the intelligent transportation system and intellectual property licensing industries. Consolidated revenues for the three months ended June 30, 2021 were $18.9 million, up from $16.8 million for the same time period in 2020. The company's market capitalization is $255.59 million.
BBTV Holdings
A micro-cap stock with a market cap of just $130 million, BBTV Holdings (TSX: BBTV) has the potential to generate impressive returns in 2021. It provides end-to-end management, distribution, and monetization solutions to individual content creators. The company's market capitalization is $95.02 million. Earnings wise, Q2 2021 saw a gross profit (excluding certain factors) was $9.2 million. That marks a 22% increase in comparison to $7.6 million reported for the same quarter last year. The company also reported that its Q2 revenue was $118.1 million, a 24% increase over $95.6 million reported in Q2 2020.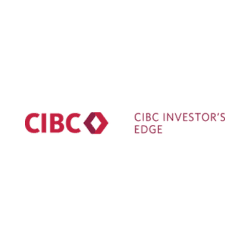 CIBC Investor's Edge
common.offerSelectedFields.transactionFeesPromotion:
$5.95 for students
$4.95 if more than 150 trades/quarter
Free online trading for young investors 18-24, $0 per online stock and ETF trade. No annual fees. No minimum balance required.
Get cash back when you open a new Investor's Edge account by applying at your local Banking Centre and transfer funds from outside CIBC to your new account to get cash back. Terms and conditions apply.
100 free trades and up to $4,500 cash back