The Top Four Sustainable iShares ETFs for 2023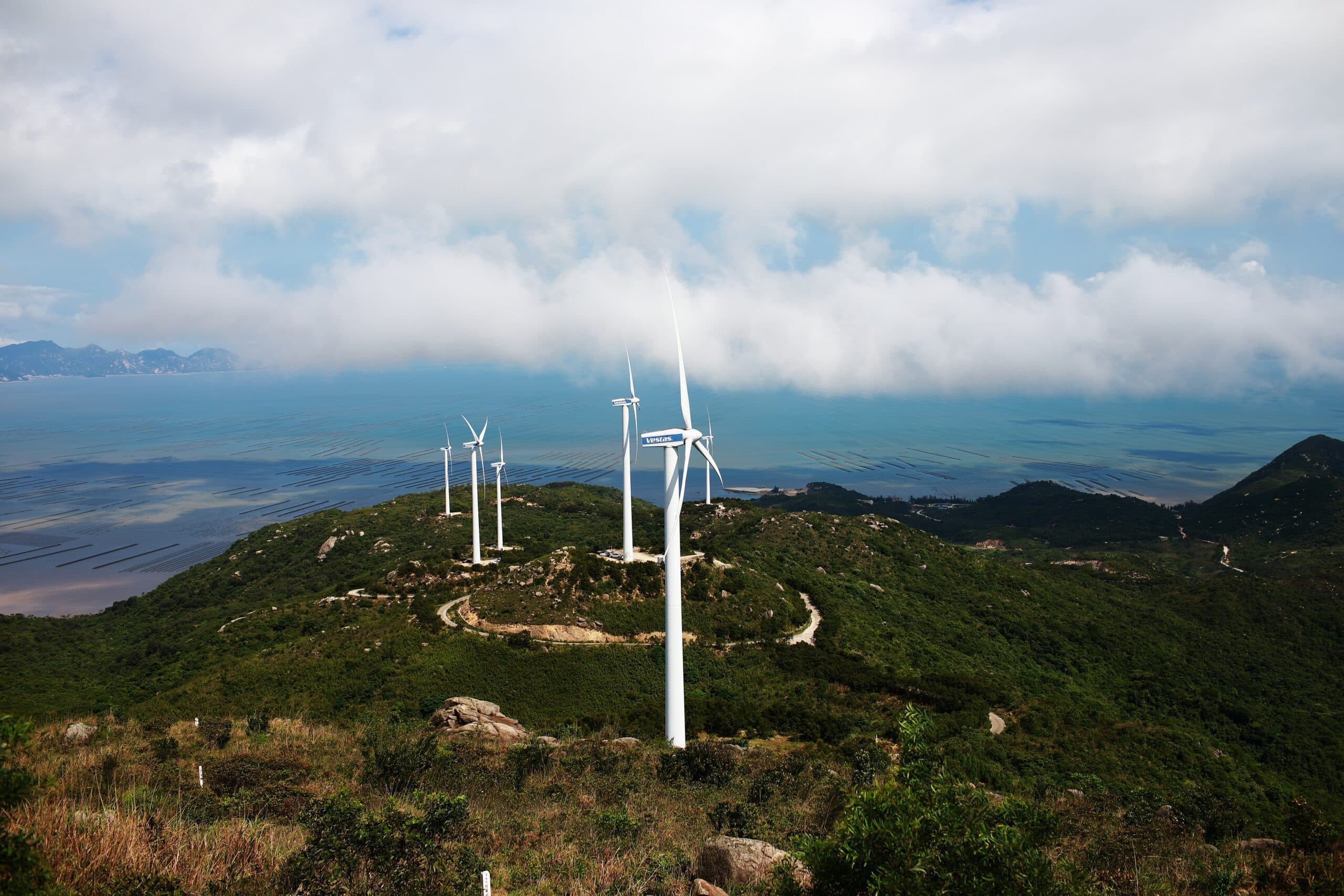 Table of Contents
[ Show ]
BlackRock is the world's largest asset management firm. You probably know their iShares products. The company operates a dedicated branch in Canada and has over 9 trillion worth of managed assets. It has everything, including Environment, Social, and Governance (ESG) funds, including sustainable exchange-traded funds (ETFs). You can put some of these in your portfolio through your online broker or robo-advisor. The reason? Growth is linked to investor confidence but also strong management. iShares has the research and the resources, pardon the pun, to offer sustaibability with substance. Let's take a look at some of BlackRock's top sustainable ETFs.
What is a  sustainable investment option?
Demand for value-based investment options like ESG and sustainable funds has skyrocketed. The increase in the amount of capital directed towards sustainable investment options has underlined the desire new investors have to align their money choices to positive social impact. 
Sustainable investment strategies grew by 107.4% between 2012 and 2018, and ESG funds netted 51.1 billion in new capital in 2020. Everyone has a responsibility to protect and preserve our natural resources, and that has extended into sustainable methods of finance. 
BlackRock iShares offers exchange-traded funds designed to make sustainable investing easy for you. With asset holdings focussed on environmental performance and ESG practices, you can invest in companies that promote resource stewardship and sustainability.     
What is an ETF?
You might have heard of an exchange-traded fund, but before you invest, it is a good idea to know the ins and outs of the investment vehicle. 
An ETF is a security that tracks an index or underlying asset. You can buy an ETF on any stock exchange just like any other security. The unique nature of an ETF is that it contains a basket of investments such as stocks or bonds within a given sector, helping you build a level of diversification into your portfolio with little individual work. 
When you build an entire portfolio yourself, you put yourself at greater risk through the amount of exposure you place on individual stocks or sectors. Plus, it takes a lot of time, effort, and brokerage fees. But with an ETF, you gain access to a diversified, managed, and focussed collection of assets, with clear explanations of risk based on an underlying index. 
For example, an ETF might track the S&P 500, meaning it holds the same five hundred companies found on the index. The ETFs price fluctuations will mirror the events of the index itself, and you get to invest in five hundred companies through a single investment vehicle. 
For beginners, an ETF is an excellent place to start your investment journey. Online brokers and robo-advisors can help you select and invest in low-risk ETFs. 
What is BlackRock iShares Sustainable Investing?
In 2019, BlackRock purchased iShares, a leader in ETF investments. iShares became a subsidiary of BlackRock and now manages over 800 issued ETF products covering 2 trillion in wealth. As exchange-traded funds gained popularity over the past decade, iShares became the top provider of Canadian ETFs. 
As iShares grew, it created a line of ETF products with a focus on sustainability. Not only did sustainable funds outperform non-sustainable options, 3 out of 4 ESG-focussed ETFs outperformed returns from similar asset classes, but it helped inspire corporate and social action with direct improvements on environmental outcomes. One million dollars invested in iShares ESG Aware fund led to a reduction in carbon emissions by 33.61 tons. The performance and social impact of the sustainable investing initiatives has led iShares to issue several more environmental and ESG-based funds. 
Qtrade Direct Investing
Offer: Get up to $150 cashback (low-hurdle and quick-pay) . Use Promo code: OFFER150. Conditions apply. Offer ends in October 31, 2023.
The Top 4 Sustainable BlackRock iShares ETFs
With the management backing of BlackRock and the diversified ETFs by iShares, you can invest in a diverse set of high-performing and sustainable companies. Let's look into the top five sustainable ETFs BlackRock iShares offers so you can make informed environmental investment choices.     
Below is a list of US based Exchange-Traded Funds. It is important to note that buying US based shares as a Canadian will have tax implications. Talking to your accountant or financial advisor before purchasing is the best option. They can advise you about the most tax-efficient ways to buy these ETFs. 
BlackRock Advantage ESG U.S. Equity Fund (BIRCX/BIRAX)
The BlackRock Advantage ESG U.S. Equity fund covers a wide allocation of U.S. equity holdings. An investment gives you access to American companies with a designated focus on ESG practices. Risk levels are lower as close to 20% of the fund holds stalwart companies Alphabet, Apple, Microsoft, Tesla, and Amazon. The rest of the ETF consists of various American companies such as Costco, Adobe, and Visa. 
Due to the current prevalence of information technology in the U.S., the fund is best described as a growth fund, though there is exposure to elements of consumer discretionary, financial, and healthcare sectors. The Advantage ESG fund best mirrors the Russell 1000 index and has an annual return of around 16%. While not the cheapest of management fees (0.74%), most investors will swallow the cost for the investment opportunity. 
The fund earns a AA sustainability rating for its environmental design, and over 98% of all companies held within the ETF have public ESG ratings. Management teams select companies based on a combination of yearly performance and open ESG integration. No held assets have business practices related to firearms, nuclear, coal, or oil sands. 
While ESG does not directly translate to environmental initiatives, the Advantage ESG U.S. Equity Fund only invests in companies that recognize their responsibility to the environment. You can earn robust gains while rewarding corporations that show purposeful business practices towards climate issues. For investors who want a portfolio that balances financial health with socially conscious industries, this is an ideal ETF.  
iShares Global Clean Energy ETF (ICLN)
For those who want more aggressive value-driven investments, the iShares Global Clean Energy ETF allows you to invest directly into companies focussed on solar, wind, and other renewable resources. 
The ETF tracks the S&P Global Clean Energy Index, holding the top 83 of 86 companies. Top performers include a Danish wind turbine manufacturer Vestas Wind Systems, American clean energy storage manufacturer Enphase Energy, and Plugpower, which makes hydrogen fuel cells. Your capital will support some of the best and brightest companies achieving groundbreaking and innovative work in energy, climate change, and resource consumption. 
Since the Global Clean Energy ETF integrates environmentally innovative companies, it receives a AAA ESG rating. Moreover, the fund contributed to an average reduction of 723 tons of C02 per million dollars invested. Compared to the S&P Global BMI index, investors gained an additional 48.3% exposure to sustainable solutions. 
With an average yearly return hovering around 18%, the Global Clean Energy ETF proves you can earn capital while investing in companies bringing about a more environmentally friendly future. 
iShares MSCI ACWI Low Carbon Target ETF (CRBN)
Just as the name describes, The Low Carbon Target ETF exposes investors to companies that continue to offer great returns but with less reliance on fossil fuels for business operations. 
The ETF is comprehensive, holding just over 1300 hundred companies. While that is highly diversified and helps mitigate risk, it does bring lower ESG scores to your entire portfolio. Though the fund earns an A ESG rating, it owns a poor quality score of 32% (In other words, the ETF has a lot of companies with vocal ESG practices but limited sustainable action). 
Still, for people who want investment access to mega-corporations such as Cisco Systems, Coca-Cola, and Facebook, the Low Carbon ETF is a good choice designed for change — iShares states that carbon emissions have reduced by 77% across the ETFs company holdings. Returns remain around an average of 14% with low management fees of 0.20%, so this is a low-cost, low-risk sustainable option. 
iShares MSCI Global Impact ETF (SDG)
If you want a socially responsible fund, the iShares MSCI Global Impact fund is the ideal choice. The purpose of the ETF is to invest in companies that create a positive impact by addressing at least one critical global sustainability issue outlined by the United Nations. 
For example, two of the fund's primary holdings are West Fraser Timber, a Canadian company dedicated to sustainable logging practices, and East Japan Railways, a Japanese railway operator with a public commitment to resource preservation through the transportation industry. With over 144 companies held within the fund, each with a mandate for conservation and industry disruption, the ETF earns an AA ESG rating and a 71% quality score.  
Yearly returns average between 16 – 20%, though fees are at 0.49%. The funds' exposure consists of consumer discretionary, healthcare, and industrial sectors, so expect more cyclical price changes. 
To show how seriously the Global Impact ETF maintains its social mandate, management puts each prospective company through a sustainability screen to determine qualification. If you want to invest in an ETF built for positive social and sustainable change, select the Global Impact ETF.  
Compare dozens of Online Brokers platforms