Lending Club Alternatives For Canadians
Have you ever heard of peer-to-peer lending platforms like Lending Club? It's a loan service outside the traditional banking system that matches retail investors with borrowers. Basically, if a borrower asks for a $2,000 loan, one investor can fund the entire loan, or a bunch of investors can pitch in to help fund the borrower's loan. In fact, investors can contribute as little as $25.
The borrower then receives the loan and pays it back with interest. The interest is split between the different investors. Lending Club is a financial pioneer that disrupted the way people could invest their money and access alternative lending solutions. It was one of the first platforms that gave both retail investors and borrowers the power to make lending/borrowing as painless as possible. Here's what to know about how Lending Club works and alternatives for Canadians.
What is Lending Club?
Lending Club is the first American peer-to-peer lending company to offer loan trading on a secondary market. It was founded in 2007 and has since facilitated more than $35.9 billion in loans. Since they were the first, they've gotten a wave of competition, but they were still the number 1 peer lending company in the USA until 2020 – when it announced the end of peer-to-peer lending for retail investors.
For almost 14 years, matching individual savers with individual borrowers had been a major part of Lending Club's business model for over a decade. The decision to abandon peer-to-peer lending is part of the company's strategy to remain profitable. Instead, they've pivoted to become a bonafide neobank that offers a comprehensive range of chequing and savings products, as well as personal and business loans funded by institutional investors.
Until recently, borrowers took loans from Lending Club for all sorts of reasons. The main reasons had been for refinancing a home (43.36%), paying off credit card debt (17.89%), and other reasons like business or car financing (38.85%).
Is Lending Club available in Canada?
No, currently Lending Club is NOT available to Canadians nor does it over peer-to-peer (p2p) lending for retail investors. However, there are alternatives to Lending Club in Canada that do offer p2p lending for individual investors and borrowers. The two best alternatives are goPeer and Lending Loop.
How does Lending Club work?
Lending Club is a service that screens borrowers and lists their loan requests on the marketplace once their credit files and financial situations have been vetted. However, Lending Club doesn't decide if your loan gets funded or not.
Instead, the investors will decide based on the Lending Club grade, which is your credit and income data collected upon screening. This data also helps determine how much interest the borrower will need to pay. Only investors will be able to see the grade and decide whether or not they want to fund the loan.
When your loan is funded, the money is deposited into your bank account in more or less 1 week.
Lending Club requirements
Lending Club digs into the borrower's information. According to the company, they review things like the borrower's reason for getting a loan, bank account transactions, income, credit, and debt-to-income (DTI) ratio.
To get a loan from Lending Club, investors generally look for a credit score no lower than 600 and a debt-to-income ratio of less than 40% for single applications and 35% for joint applications. If the borrower files a joint application, Lending Club may give them a more substantial loan because of multiple incomes, and better-combined credit.
If the borrower has bad credit, it could lead to a high-interest rate of up to 35.89% and a steep origination fee. On top of that, the borrower must have a 3-year credit history under their belt. If borrowers have bad or new credit, they might do better with a different type of loan.
The borrower must be over 18 years of age, a US citizen or a permanent resident with a valid bank account. Other requirements include a street, rural route, or APO/FPO residential mailing address, social security number, a valid government-issued ID, and an email address.
Types of loans
The Lending Club offers loan types for borrowers in different situations.
Personal loans: get a loan of up to $40,000.
Business loans: get a loan of $5,000 to $500,000.
Auto Refinancing loan: funding depends on refinancing costs.
Dentist or doctor loans: funding depends on medical costs.
In 2019, Lending Club introduced a balance transfer loan to help borrowers pay off credit cards and deal with debt. Lending Club sends money to up to 12 creditors. Then the borrower is in charge of paying off Lending Club. This type of loan carries the same rates, qualifications, and terms as all other loans.
Lending Club pros and cons
Lending Club offers many benefits such as lower interest rates, fast and easy loan applications, and accessible loan options. However, there are some downsides to consider, such as the relatively high origination fees.
Pros:
Soft pull: No hard credit check needed to check rates. You can conveniently shop around without hurting your credit score.
Low credit score requirements: Lending Club accepts credit scores of 600. While the borrower will likely pay higher interest with this score, the rates may be better than other peer-to-peer lending companies.
Long loan repayment terms: If the borrower wants to keep payments low by repaying for an extended period, loan repayment terms of 3 and 5 years are available.
Clarity: Lending Club's terms are so clear that borrowers are shown the exact dollar figure they'll pay for the amount of loan and the term chosen before even committing to the loan.
Security: Every page on Lending Club's site is secure and encrypted with Secure Sockets Layer (SSL) to protect the borrower's personal and financial information over the internet.
Cons:
Longer wait: Borrowers might be better off going with an alternative lender if they need fast cash. Lending Club usually takes 7-10 business days to put the loan together.
Origination fee: If the borrower ends up getting the highest origination fee (6%), it will take out a chunk of the loan. For reference, 6% of $10,000 is $600. The borrower still needs to pay this back with interest on the origination fee. Other peer-to-peer lending companies don't have such fees.
Application requirements: Some applicants may be asked to provide tax documents. Although it's not rare in the peer-to-peer loan industry, it may be inconvenient or lessen a borrower's chances of getting accepted.
Little leeway: Lending Club calls you to sort out one missed payment. However, after the next, the borrower will likely be passed onto a collection agency.
As most peer-to-peer lending services come with pros and cons, Lending Club isn't that bad. However, it's up to you to decide what could be a deal-breaker or a deal-maker when using a p2p lending marketplace.
In the US, Lending Club does have some other considerable competitors worth checking out, including SoFi and Prosper.
Where is Lending Club available?
Lending Club currently offers loans and other banking services to people in all US states, except for Iowa and the US territories. However, Lending Club is not available to Canadians. Luckily, we have some great Lending Club alternatives in Canada.
Lending Club alternatives for Canadians
Although Lending Club is not available in Canada, there are a couple of viable alternatives for Canadians looking for similar lending solutions. Here are the two best Lending Club alternatives available in Canada, enabling you to select the best option for you.
goPeer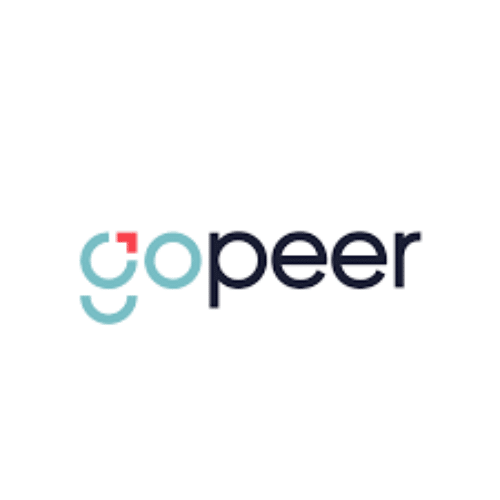 goPeer is a Canadian peer-to-peer (P2P) lending site. It allows individual Canadians to lend money to other Canadians through an online platform. GoPeer typically provides lower interest rates to borrowers compared to other private lenders while giving savers the ability to invest in credit assets. It is an alternative lending solution that provides personal loans up to $25,000 with rates starting from 8%.
Potential borrowers can submit a loan application requesting a specific amount. The goPeer team will then assess the application to ensure it passes the minimum qualifications, offers an interest rate based on your creditworthiness, and assign a risk rating for investors, and list your loan request on the marketplace.
Investors can then scrutinize the loan before deciding whether it is worth investing in. Through the goPeer platform, Canadians can invest in multiple borrowers to spread the risks across a pool of loans that meet their investment goals.
Compared to Lending Club, goPeer operates exclusively in Canada, while Lending Club only operates in the United States. Furthermore, Lending Club offers loans for various purposes, including personal loans, business loans, auto refinancing, and more, while goPeer caters primarily to unsecured personal loans.
Lending Loop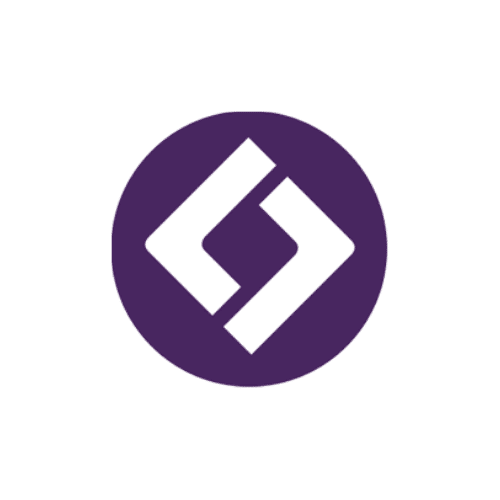 Lending Loop is a Canadian peer-to-peer lending platform that connects small businesses looking for loans with individual investors who want to lend money. The platform allows borrowers to acquire small business loans with lower interest rates in a simplified way, while simultaneously allowing investors to earn passive income from their investments.
On the Lending Loop platform, eligible small businesses can apply for loans that range from $1,000 to $500,000 and interest rates starting from 4.96%. The application then goes through a detailed review process to assess the applicant's creditworthiness.
Investors can view the loan applications, risk ratings, and credit scores of potential borrowers before financing the loans they want. Investments are selected with a minimum investment of just $25.
Compared to Lending Club, Lending Loop is exclusive to Canada, while Lending Club operates solely in the United States. However, both operate on similar lending principles, and both allow individual investors to build a diversified portfolio that includes credit assets. While Lending Club offers a variety of loan types funded by institutional investors, Lending Loop provides small business loans funded by individual Canadians.
Final Take
Lending Club is a good option if the borrower has a good/great credit score. But, even with an outstanding credit score, make sure you know what you're getting into before shopping for a loan. First, find out exactly how personal loans work, if consolidating debt is right for your current situation, and calculate precisely how you're going to repay it.
Lending Club is not available to Canadians at the moment. Lending Club currently only offers loans in US states, except for Iowa and the US territories. The best Lending Club alternative for Canadians are goPeer and Lending Loop.