The 7 Best Banks for Mortgages in Canada
Table of Contents
[ Show ]
For many Canadians, their net wealth is directly tied to the value of their homes. According to this report from Stats Canada, Canadian residential real estate accounted for more than 21% of national wealth at the start of 2022. Despite a bear market for equities and multiple interest rate hikes from the Bank of Canada, real estate prices have continued to rise across the country. It's safe to say that mortgages are a critical part of personal finance for millions of Canadians. 
Choosing the best bank for a mortgage in Canada can be a stressful task. Truthfully, the best bank could simply be the one you already have a relationship with, as they already have a good picture of your financial history. But savvy potential home-owners  know to shop around to seek out the best possible deals for mortgage rates. Mortgage rates can change daily so knowing your options can help you save thousands of dollars over the long run. If you are wondering about the type of mortgage rate you would qualify for, tools like a mortgage qualifier calculator can act as a good starting point. 
Fixed Rate Mortgages vs Variable Rate Mortgages in Canada
Given the rapid interest rate hikes from the Bank of Canada over the past couple of years, the debate about fixed-rate mortgages vs. variable-rate mortgages has been a common one. Until very recently, variable-rate mortgages have generally been a better option than fixed-rate mortgages in Canada. However, this all changed when the Bank of Canada decided to begin raising the overnight interest rates to battle inflation in the Canadian economy. 
As its name suggests, a fixed-rate mortgage has a fixed interest rate until the end of the current term. Whether the overnight interest rate rises or falls, the interest rate remains steady for the term of your mortgage. This means that your payment amount will not change, which can make it easier to plan for your payments. 
In contrast, a variable-rate mortgage will see the interest rate fluctuate alongside the lender's prime rate. These prime rates move in tandem with the Bank of Canada's overnight rate. In a low-interest rate environment, the benefits of a variable-rate mortgage are clear. But when interest rates rise, the cost of borrowing can rise significantly. To calculate your mortgage payments with a changing interest rate, it is recommended to use a reliable mortgage calculator. 
Before applying for either a fixed or variable-rate mortgage, it is important to get your financial situation organized. This is a good time to get your credit score in check and your finances in order. A little research can also go a long way and will help you understand your rights throughout the process. For example, the lender legally must disclose information such as payment amount and frequency, length of term, and interest rates in a manner that is clear and easy to understand.
Best Banks for Mortgages in Canada
BMO: Best Bank to Switch Your Mortgage to in Canada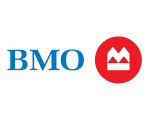 The Bank of Montreal or BMO is one of Canada's Big 5 banks and is the oldest in the country. It is the eighth-largest bank in North America by total assets with over 12 million customers across Canada. 
BMO is also a known and trusted lender for Canadians. One of its best features is that it openly welcomes clients who wish to port over their mortgages from other financial institutions. While every bank is open to this, BMO goes a step beyond with its cash-back bonuses. As of June 2023, switching your mortgage to BMO can earn you up to $4,200 in cash, which can be used to pay down your mortgage further. 
The only catch with this bonus is that your mortgage must have an initial principal of $100,000, which is usually no problem in Canadian real estate markets. Here are the amounts you can earn back for switching your mortgage to BMO:
| | |
| --- | --- |
| Value of Mortgage | Cashback Amount  |
| $100,000 to $499,999 | $1,100 |
| $500,000 to $749,999 | $2,100 |
| $750,000 to $999,999 | $3,100 |
| $1,000,000 +  | $4,100 |
Meridian Credit Union: Best Bank for a Friends and Family Mortgage in Canada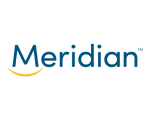 Meridian is Ontario's largest credit union with over 365,000 members and over 90 branches across the Province. It was officially established in April 2005 after a merger of Niagra Credit Union and HEPCOE Credit Union. Meridian offers a wide range of financial services to Ontario residents including personal banking, mortgages, credit cards, insurance, and investments. 
One unique mortgage that Meridian offers is called the Friends and Family Mortgage. This allows up to four people to get a mortgage together. Meridian's Friends and Family Mortgage is a perfect solution for a multi-generational family purchasing a house together. One of the only rules of the mortgage is that at least one of the persons on the mortgage needs to reside in the house as their primary residence. The house can also not be used as a rental property under Meridian's mortgage policies. 
RBC: Best Bank to Get a Mortgage with a High HELOC in Canada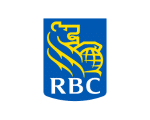 The first bank on our list requires no introduction. Royal Bank of Canada or RBC is the largest bank in Canada by total assets and is the tenth largest bank in the world by market capitalization. It is also the largest mortgage lender in Canada with a total mortgage portfolio of about $365 billion. 
RBC provides competitive fixed and variable mortgage rates to its clients, but where it really stands apart is its well-known HELOC or Home Equity Line of Credit program. The RBC Homeline Plan is known across Canada as one of the best HELOCs in the country. RBC offers lower interest rates on HELOCs than most of its other borrowing products. It also provides flexibility for clients to pay the line of credit back on their own terms and schedule. 
The RBC Homeline Plan can provide clients with up to 80% of the value of their homes. Best of all, you can access your RBC Homeline Plan HELOC through online banking, and in person at one of the more than 1,200 RBC branches across Canada. 
Tangerine: Best Bank for an Online Mortgage in Canada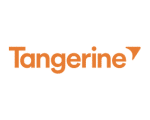 In Canada, several new financial institutions are completely online and digital. Without the money spent on brick-and-mortar locations, these banks can offer things like higher interest savings accounts, zero-commission trading fees, and lower mortgage rates. 
Some of you will know Tangerine better under its previous name: ING Direct. This online-only Canadian bank has been around since 1997 and is now a wholly-owned subsidiary of Scotia Bank. As of 2023, Tangerine has over 2 million clients who use the bank for a wide range of financial services. 
Of the online mortgage lenders in Canada, Tangerine offers some of the most competitive mortgage rates. It is also one of the few mortgage lenders that offer a fixed 10-year mortgage rate, allowing you to lock in a competitive rate for the next decade. Applying for Tangerine mortgages can be done directly through their desktop or mobile apps.
TD: Best Bank to Use a Mortgage Broker Within Canada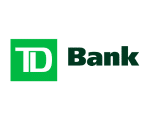 TD or Toronto Dominion Bank is the second largest bank in Canada by both assets and market capitalization. This bank has a massive global customer base and a larger presence in the United States than most other Canadian banks. As of the first quarter of 2023, TD had over $244 billion in its mortgage portfolio. 
While TD provides similar mortgage rates to the other big banks in Canada, it is also one that works alongside mortgage brokers. Not every bank in Canada works with mortgage brokers, so the fact that TD does can be used to your advantage. Why is this an advantage? Because mortgage brokers act as the middleman in a mortgage negotiation. They can work with TD to get you the best mortgage rate possible. 
Working with a mortgage broker does not necessarily mean you will get the lowest rate. But they can shop around between different lenders so you don't have to. Using a mortgage broker to get a competitive mortgage rate at TD is a luxury you cannot get from other big banks in Canada. 
Coast Capital: Best Bank for Mortgages in British Columbia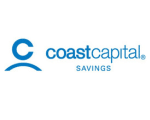 British Columbia is home to one of the hottest real estate markets in Canada and is perenially one of the most expensive in the world. As can be expected from this type of market, mortgages are always a hot topic of conversation on the west coast. Coast Capital is Canada's largest credit union by customer count with more than 600,000 members and over 50 branches across BC. 
So who better to know the ins and outs of the BC real estate market other than Coast Capital? This credit union focuses on providing competitive fixed-rate mortgages for up to 10 years in length. It only offers one variable mortgage rate for a length of 5 years. Coast Capital also offers several other services including personal banking, loans and lines of credit, and personal investments like GICs and mutual funds. 
One benefit of using Coast Capital is that it offers High-Ratio mortgages for people who do not have enough for a 20% downpayment. This allows applicants to have as little as 5% for a house valued up to $500,000 and 10% for a house valued up to $1 million. High-Ratio mortgages do not apply to houses that are worth more than $1 million. One stipulation is that with a Coast Capital High-Ratio mortgage, the applicant needs to have mortgage default insurance which is an added cost. 
Equitable Bank: Best Bank for a Reverse Mortgage in Canada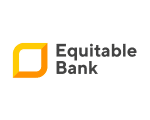 A reverse mortgage allows you to take a loan out against the value of your home. This is strictly for Canadians that are over the age of 55 who need additional financial assistance in retirement. A reverse mortgage is similar to a HELOC, but the principal and interest do not need to be paid back until the last owner leaves the house or when the property is sold. 
Equitable Bank has recently gained popularity for its personal online banking platform, EQ Bank. For Canadians seeking out a reverse mortgage, Equitable Bank offers the lowest rates among Canadian banks as of June 2023. Along with the minimum age of 55, Equitable Bank only offers reverse mortgages to residents of Ontario, British Columbia, Alberta, or Quebec. 
After applying for a reverse mortgage, applicants can receive conditional approval within 2 days. The cash received from a reverse mortgage is tax-free because it is considered a loan and not taxable income. Older Canadians often need additional capital for things like healthcare, paying off high-interest debts, and home improvements or renovations. 
Bonus: The Best Online Mortgage Brokers in Canada
Navigating the mortgage landscape may seem daunting, and while your bank might appear as a natural starting point, it's far from the only option. A mortgage is a monumental financial commitment, making it crucial to survey the market and compare mortgage rates. Furthermore, applying for a mortgage through an online mortgage broker can open up a wider range of choices from both bank and non-bank lenders, ensuring you secure the best deal. In this segment, we'll introduce you to the top online mortgage brokers in Canada, empowering you to make a well-informed decision.
Nesto 
Nesto.ca is an online mortgage broker that has helped more than 400,000 Canadians find the best mortgage rates for their homes. This site introduced the first 150-day mortgage rate hold in Canada, which allows prospective home buyers to lock in a low mortgage rate until they find a house. Nesto offers competitive mortgage rates for fixed rates of between 2 and 10 years and variable rates for between 3 and 5-year terms. 
Perch
Perch is a Canadian online mortgage broker that specializes in providing same-day pre-approvals in as little as 20 minutes. Both its 5-year fixed and 5-year variable mortgage rates are lower than any of the big 5 banks in Canada. With flexible repayment options and optimal refinancing rates, Perch is paving the way for digital mortgage brokers. It even welcomes the new generation of workers who do not work a salaried 40-hour work week. This makes Perch an ideal mortgage broker for freelancers and self-employed Canadians. 
Rocket Mortgage
After starting as Edison Financial in 2020, the company changes its name to Rocket Mortgage in 2022. It operates in Canada under the umbrella of the American mortgage and loan giant, Rocket Companies. Rocket Mortgage offers competitive rates and works with over 50 lending partners in Canada including Scotia Bank and First National Financial LP. 
Pine
Pine.ca is another 100% digital mortgage broker that aims at providing assistance to Canadians in plain language. The platform boasts a 10-minute mortgage application online and approval within 48 hours. As of June 2023, Pine is only available for homebuyers in British Columbia, Ontario, and Alberta. With zero fees and lower rates than the big 5 banks, Pine is another online platform that is disrupting the Canadian mortgage broker market. 
Breezeful
Breezeful.com is yet another online mortgage broker that operates in both the United States and Canada. The site uses technology to partner with Canadian home buyers with over 30 different lenders available in every Province and Territory. Along with standard fixed and variable-rate mortgages, Breezeful offers an intuitive mortgage calculator, mortgage refinancing and renewal, private mortgages, second mortgages, and even the ability to rent to own in Canada. 
The FHSA: the Best Way to Save for a Mortgage in Canada
As of April 1, 2023, Canadians were provided with a new tax-friendly way of saving for their first home. The FHSA or First Home Savings Account is a Canadian registered account that allows Canadians to contribute up to $8,000 annually until a maximum contribution of $40,000 is reached. 
The FHSA's contributions and any interest, capital gains, or dividends earned are tax-free, just like with a TFSA. Another benefit is that any FHSA contributions are also tax-deductible like with an RRSP. 
One stipulation with the FHSA is that it can only be open for 15 years. After 15 years, you can either put the money and all of the gains towards a new home or you can contribute it to your RRSP or RRIF which does not count against your contribution limit for that year. When you withdraw the funds from the FHSA without putting it into an RRSP, it is considered taxable income for that year. 
To open an FHSA, you need to be at least 18 years of age and a resident of Canada. To qualify your purchase as your first home, you must not have owned a property in Canada in the preceding four calendar years. 
FAQs about best banks for mortgages in Canada
What is the best bank for mortgages?
The best bank for mortgages in Canada will depend on your personal situation. Every bank has an advantage for specific types of mortgages. When it comes to the big banks in Canada, BMO is considered the best bank for variable-rate mortgages and RBC is the best bank for fixed-rate mortgages. 
Can a bank deny a mortgage renewal in Canada?
Yes, when your mortgage term is up the bank can absolutely deny your mortgage renewal in Canada. The truth is, it does not happen very often unless there is a drastic change to the interest rates, your personal income, or your credit score. Never assume that your mortgage will automatically be renewed because you were approved previously. 
Do banks check credit for mortgage renewal?
Yes, especially if there is anything that would cause the bank concern about your ability to make payments. The bank will run a credit score check if you ever missed a mortgage payment if your income changed, or if a rise in interest rates has caused the payments to be significantly more than before. 
Which bank has the best mortgage rates?
Canadian banks generally have very similar mortgage rates as they are set based on the Bank of Canada's overnight rates. Typically, smaller banks and online lenders are able to offer lower mortgage rates than the Big 5 banks in Canada. 
What do banks look at when applying for a mortgage?
Banks will generally look at your overall financial situation. This includes checking your credit score, confirming your income by checking pay stubs, and reviewing any other assets you might have like investments or other properties. They will also usually look at the amount of debt you are carrying from things like auto loans, student loans, and credit card debt. 
What happens to my mortgage if my bank fails?
If your bank fails, you are not off the hook for your mortgage. The most likely outcome will be that your mortgage is sold to another lender where you will be required to continue making payments until the end of that mortgage term. 
Are banks better than mortgage brokers?
Generally, mortgage brokers offer more options when it comes to applying for a mortgage. Brokers work with multiple lenders to find you the best possible mortgage rate. On the other hand, banks have little room for negotiation with rates and can only offer their own mortgage products. 
Are credit unions better than banks for mortgages?
Credit unions are usually able to provide lower mortgage rates and fees for home buyers. The trade-off is that they also tend to have fewer mortgage products and services available. Another advantage to credit unions is that they are more flexible with mortgage approvals and are more likely to approve an applicant with a spotty credit history. 
Can a bank deny a mortgage after approval?
Yes, initially applicants receive pre-approval from the bank for their mortgage. Until the mortgage amount is in your name, the bank can still deny your application if they find something questionable in the results of your application review. Never assume a mortgage is approved until it is in your account. 
Can a mortgage be transferred to another bank?
Yes, you can transfer a mortgage at the end of your term or even during it. The more time left on your mortgage term, the higher the transfer fees will be from the original bank. This is referred to as mortgage subrogation and can be quite common in Canada.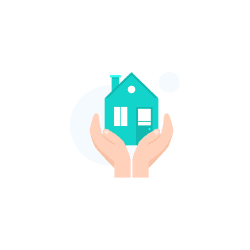 Find the best mortgage for your needs