The 7 Best Long Distance Moving Companies in Canada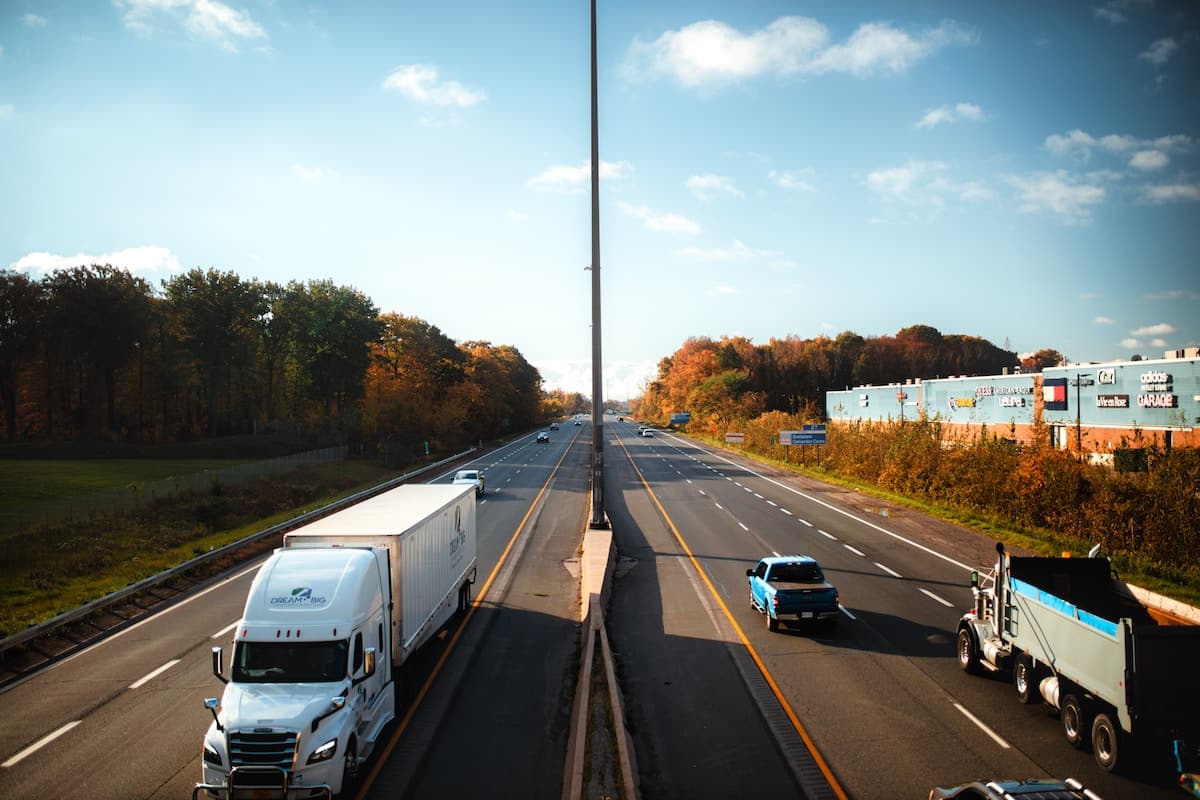 Given Canada's massive land area, moving from one part to another isn't simple. It's crucial to find long distance moving companies that offer quality services, reasonable prices, and clear quotations. Additionally, ensuring your belongings are secure during the process is vital. In this article, we're going beyond just making a list of the best long-distance moving options available in Canada. You will also learn about the minimum liability offered by movers and how your home insurance might play a crucial role in ensuring additional coverage.
What Insurance Do Long Distance Moving Companies Provide in Canada?
In Canada, long-distance moving companies offer two main types of insurance to protect your belongings during transit: Released Value Protection and Replacement Value Protection. Let's dive in and explore what you can expect from each type.
Released Value Protection
Released Value Protection is the default option offered by all moving companies, so you can expect it to be included in your quote without any additional cost. This coverage provides a basic level of protection for those who are moving their belongings. The coverage rate for each item per pound is only 60 cents, which, obviously, is rather low.
As an example, let's take a look at the Amazon Fire TV 43". This piece of technology weighs approximately 15 pounds (7kg) and is worth $399 on the market. If it were to get damaged during relocation, Released Value Protection would only offer compensation in terms of its weight: 15 lbs x $0.60 = $9. Given the stark disparity between the cost of a $399 television and its Released Value Protection compensation rate of only $9, roughly 2.25% of its actual value, it becomes clear that relying solely on Released Value Protection can leave a significant gap in reimbursement. So, you can use this insurance coverage only if you also have home insurance covering potential damages to your items during the moving process.
Replacement Value Protection
Replacement value protection covers the full value of your belongings, so you can be sure to receive full reimbursement for any damaged or lost item. If an item cannot be restored to its original condition, it will be substituted with a new one at present market value. The only requirement is that there must always be protection amounting to no less than $10 multiplied by each actual lb of household items. So if 3,000 lbs worth are being shipped off, the minimum replacement cover has to equal $30,000.
Household goods are fully insured under RVP. However, coverage for vehicles such as cars, motorcycles, and trailers is limited to the model, condition, year, and current market value of your vehicle. Plus, be sure to declare any valuable items, such as artwork, antiques, or jewelry, ahead of time. There could be individual limits for these high-value possessions and/or special deductibles associated with them.
Does Your Home Insurance Cover Belongings in Transit?
It's worth noting that while moving companies typically offer insurance coverage, your home insurance policy may provide an extra layer of protection. Surprisingly, many homeowners are unaware their existing cover could extend to possessions during a move. Some insurance companies in Canada, like TD Insurance, automatically cover your belongings in transit when you move.
It's worth highlighting that some home insurance policies may cover your belongings while moving, but they might not protect against any damages incurred during the relocation. You are likely to be covered if your item gets stolen, but if your item is damaged by movers, your home insurance won't compensate you.
Should I Transfer or Cancel My Home Insurance?
If you're relocating, you can update your current home insurance policy with your provider. Bear in mind that the cost of coverage may vary depending on the risks associated with your new property, so your new premium could be higher or lower than what you currently pay. If you're relocating and your current insurance provider doesn't offer the same level of coverage or competitive rates at your new destination, it might be a good idea to cancel your policy in favour of another. However, terminating an existing agreement could result in a penalty, depending on the conditions of your contract.
You might still be eligible for a refund if you've paid your premium in advance if the policy period hasn't come to an end. So, the fee for terminating an existing agreement will be deducted from the refund amount you're entitled to. The amount deducted can fluctuate depending on the insurance company's terms and conditions.
Now that you know more about insurance coverage, it's time to take a look at the 7 best long-distance moving companies in Canada. For a comprehensive comparison, we focused on the costs associated with moving 2000 lbs from Montreal to Toronto. Our primary criteria for selecting these companies were client reviews, quality and speed of customer support, and the variety of services they offer.
Centennial Moving

Centennial Moving is a top-notch long-distance relocation company in Canada, renowned for its customized services and competitive market rates. They provide a plethora of packing solutions to suit any requirement, from full-service packaging that provides all the necessary materials for your move to fragile-only or self-service packing.
Centennial Moving provides more than just moving services. They also offer storage and unpacking. Plus, they have top-notch customer support, and you will get your quote in less than 30 minutes if you contact them during working hours. Pay attention: Centennial Moving has a minimum shipping weight requirement of 1,000 lbs.
Features
Costs
Insurance
Provinces of operation
Customized Services,
Various Packing
Storage Facilities,
Competitive Rates
Approximate cost of moving 2000 lbs from Montreal to Toronto – $1,667
Cost per lb = $0,83
Extended Liability Coverage: 3% of your total belonging's weight (i.e. for 1,000 lbs, you will pay 1,000 * 0.03 = $30)
With this coverage, you will get $2 per pound of every damaged or lost item

Alberta
British Columbia
Manitoba
New Brunswick
Nova Scotia
Ontario
Prince Edward Island
Quebec Saskatchewan

PODS

PODS, or Portable On Demand Storage, is a convenient moving and storage solution for those making long-distance moves in Canada. Offering an innovative approach to relocating. They deliver sturdy steel-framed containers right to your doorstep so you can pack and load them at your own pace.
When it comes to moving, PODS takes care of the driving. No matter if you're relocating across town or province-to-province, they will deliver your container right to your new home's doorstep. PODS offers a great cost-saving alternative to full-service, long-distance movers and rental trucks. You can rent the containers month by month, so you don't have to pay for your entire move upfront. This gives you plenty of time to pack up at your own pace.
Features
Costs
Insurance
Provinces of operation
Portable Containers,
Vertical Load System,
On-Demand Delivery,
Flexible Loading,
Secure Storage Centres

Approximate cost of moving 2000 lbs from Montreal to Toronto – $2,160 (without loading help)
Cost per lb = $1,08
Contents Protection (covers both container and your belongings). From $5,000 ($38 fee) to $300,000 ($476 fee)

Alberta
Manitoba
Ontario
Nova Scotia
British Columbia
Quebec
U-Box by U-Haul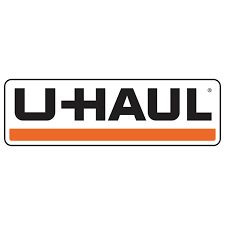 U-Box by U-Haul is another solution for long-distance moves in Canada. A container will be delivered to your address, allowing you the flexibility of loading it up at your own pace, with a helping hand available should you need one from local packing and loading companies. You can order moving services directly through their user-friendly website and customize your order by adding the number of U-Box containers you need, selecting specific delivery and pick-up dates, choosing insurance options, and even requesting packing supplies if necessary.
When everything's ready, keep the container on-site or have U-Box store it until you're good and settled into your new place. They'll take care of transportation, whether it's down the road or across the country. While U-Box containers have worse quality compared to PODS containers, their services are significantly cheaper. In fact, this is the cheapest way to move across Canada on our list if you are planning to make a long-distance move. What's more important, this is the only company on our list where you can get a quote instantly through a website without contacting them via phone or email.
Features
Costs
Insurance
Provinces of operation
Portable Containers,
On-Demand Delivery,
Flexible Loading,
Secure Storage Centres,
Flexible Payments,
No Cancellation Fee,
2,000 lbs max per 1 U-box
Approximate cost of moving 2000 lbs from Montreal to Toronto – $1,127 (without loading help)
Cost per lb = $0,56
Safestor Mobile for additional protection costs from $7,95 to $35,95 (up to $15,000 coverage)

All provinces
CA Movers

CA Movers, more commonly known as Camovers, is a highly trusted moving company based in Canada. This company has exceptionally high positive user reviews online, which tells much about the quality of its services. They provide comprehensive services for both local and long-distance moves. Their offerings have been tailored to meet the specific needs of their clients, offering peace of mind that everything will be covered when it comes time for them to relocate. While they don't directly provide moving services, they will help you to find the best long-distance moving company in Canada for your specific needs. Plus, they can get special discounts and offers for you.
In order to protect their customers and employees, they've implemented video surveys as an alternative to in-home estimates. All movers working with Camovers must follow strict quality standards, which is probably the main reason why they are so positively acclaimed by people.
Features
Costs
Insurance
Provinces of operation
Canada to USA Moves,
Quality Control,
Great Rates & Promotions,
Top Rated Movers,
Fully Insured,
Pre-Screened Movers
Approximate cost of moving 2000 lbs from Montreal to Toronto – $1,677 (They provided the quote from their partner – Centennial Moving)
Cost per lb = $0,83
Insurance depends on the moving company
All provinces
Royal Canadian Van Lines

Royal Canadian Van Lines is one of Canada's best long-distance moving companies specializing in long-distance moves, both within Canada and between the USA and Canada. They understand each move has unique needs and offer custom moving services.
Whether it's local Ontario relocations or cross-province moves, their service portfolio includes all cities in Canada. The company takes great pride in delivering a stress-free moving experience, enabling you to concentrate on more important things. They have established rigorous quality standards and comprehensive training programs to keep your belongings safe while under their care.
Features
Costs
Insurance
Provinces of operation
Accurate Estimates,
Careful Handling,
Protection Services,
Unpacking Services,
Multiple-Location Moves,
Overseas Relocations,
Honesty Policy
Approximate cost of moving 2000 lbs from Montreal to Toronto – $2,400
Cost per lb = $1,2
Only Released Value Protection
All provinces
AMJ Campbell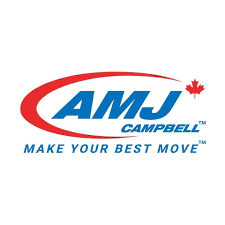 AMJ Campbell, Canada's largest mover and leader in long-distance relocations, offers custom home moving services to make the whole process as stress-free as possible. They take a thorough approach to planning each move. You can request a quote from them, and they'll arrange for either an online or face-to-face visit so that all details are clarified according to your needs.
AMJ Campbell provides a wealth of moving services, including storage solutions and unpacking. To ensure the smoothest transition to your new address possible, their team will make sure each labelled box ends up in its proper place. Plus, they can even assist with unpacking if required! Not only that, but AMJ Campbell is also adept at multiple-location moves as well as international relocations. What's more, they have offices across Canada. While their prices are higher than other moving companies, they have earned a good reputation and can be trusted to arrange any long-distance move in Canada, making them one of the best long-distance moving companies in Canada.
Features
Costs
Insurance
Provinces of operation
Customized Services,
Detailed Planning,
Multiple-Location Moves,
Overseas Relocations,


Approximate cost of moving 2000 lbs from Montreal to Toronto – $3,304
Cost per lb = $1,65
Multiple insurance plans avaliable: Declared Value, Lump Sum Value, Full Value protection.

Alberta
British Columbia
Manitoba
Massachusetts
Nova Scotia
Ontario
Quebec Saskatchewan

Trans Canada Movers Inc.

For over 25 years, Trans Canada Movers Inc. has been a leader in long-distance moving services with their specialty in residential and commercial relocations within Canada as well as cross-border moves to and from the USA. They own their own fleet of trucks and big rigs, allowing them to provide the right vehicle for your move anywhere in North America. Based out of Vancouver, British Columbia, they have earned a great reputation for providing service throughout both countries.
Trans Canada Movers Inc. is your go-to for professional packing and unpacking services. They provide storage solutions in Vancouver, British Columbia. Plus, with an A+ rating from the Better Business Bureau (BBB) and membership to the Canadian Association of Movers, you can rest assured they provide superior quality services every time.
Features
Costs
Insurance
Provinces of operation
Family-owned,
Professional team,
Bonded, licensed, insured,
A+ BBB rating,
CAM member


Approximate cost of moving 2000 lbs from Montreal to Toronto – $2,464
Cost per lb = $1,23
Extended Coverage Protection – $40 per $1,000 declared value

Alberta
British Columbia Manitoba
Ontario Quebec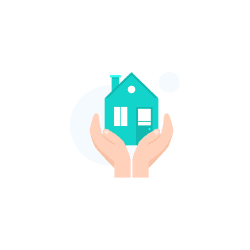 Find the best mortgage for your needs