How To Shop For A House With A Buyer's Agent In Canada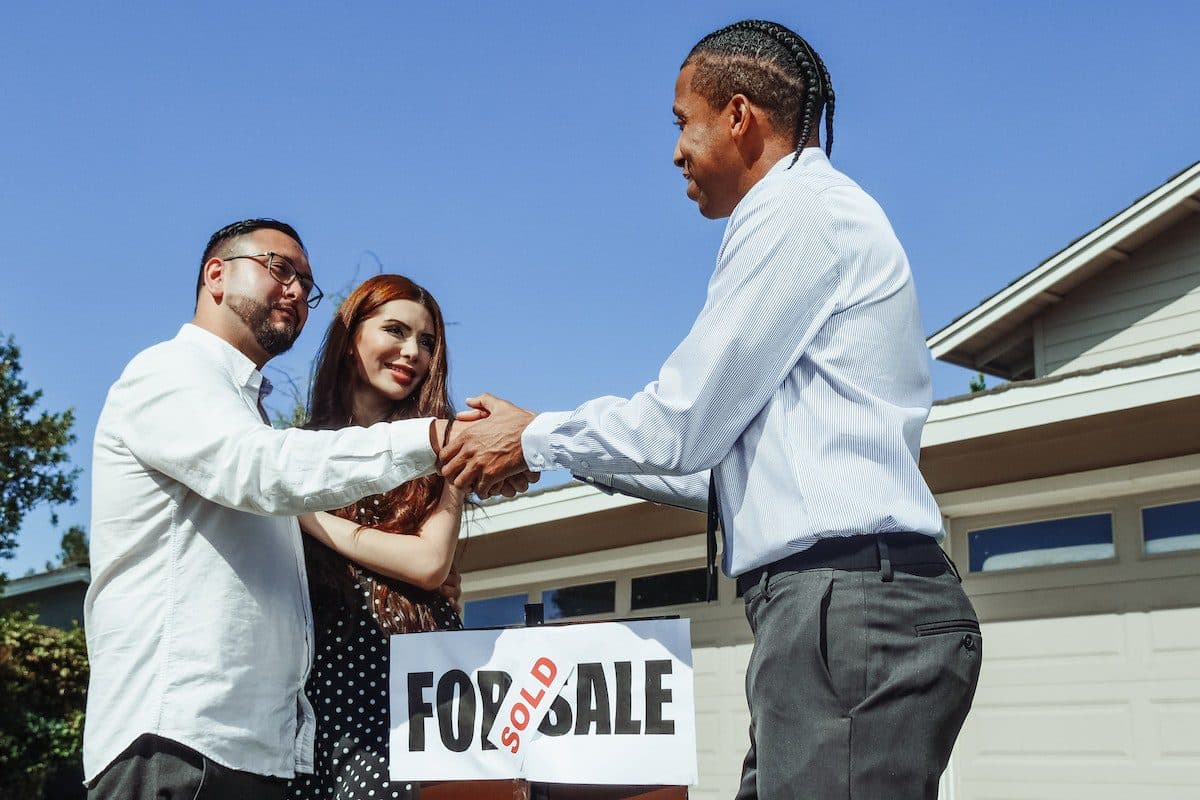 Buying a home is no small task. Whether it's your first home or not, purchasing real estate requires a lot of time and cash. In addition, it can come with a certain amount of risk since there is no money-back guarantee. To save time, money, and stress, shop for a house with a buyer's agent.
Using a buyer's agent can reduce your risk and increase the odds that you'll find your dream home. This post will look at what a buyer's agent is, how a buyer's agent can help you, what to expect, what to be aware of, and how to choose the right agent.
What is a buyer's agent?
A buyer's agent is a real estate agent who represents the buyer's interests. They help the purchaser find the right home in the right neighbourhood and at the right price. They assist you at each step of the process to make sure you find the perfect place.
How can they help?
A good buyer's agent can offer you resources, expertise, and partner referrals. Also, agents have access to information before the general public does. Shopping for a house with a buyer's agent can give you an edge. An agent with early access to listings can be vital in a real estate market where people compete to buy homes.
First, they know what's coming up for sale and can arrange for their clients to see the property as soon as possible. Being one of the first to view a property can give you an edge over other buyers. Some owners sell their properties before the agent posts the listing, so having early access to new listings is an advantage when you shop for a house with a buyer's agent.
An experienced agent will know the best areas for you to buy. They will be aware of amenities, access to services, and future building plans for the area. Their knowledge about your town or city will help narrow your choices, saving you time. It will also help you avoid making a mistake buying in an area that isn't suitable for you.
An agent can help you with the offer to purchase when you find the place you want. They can research the market and show you comparable sales of homes in the area. As a result, you will have a good idea of the value of the home you want to buy. Knowing the property's value will help you avoid overpaying or wasting time by putting in a bid that's too low.
Making an offer
When making an offer, a buyer's agent will write it up and make suggestions regarding any conditions. Conditions in the offer to purchase can take many forms. Some common ones are having a building inspection and the right to view the property once more before you take possession. In addition, you can add repairs you want the seller to do before the deal closes or items you want the seller to include.
The buyer typically includes a deposit with the offer to show the seller they are serious about buying the home. Therefore, the agent will recommend an appropriate deposit amount for your bid.
Learn more about what a bully offer means in Canada.
A buyer's agent will help you find other professionals
You'll need the services of several professionals to complete the purchase. Established agents will have service providers who can connect with you if you don't have your own. Your agent may refer a home inspector, mortgage lender, appraiser, lawyer, and possibly service people to look after repairs or renovations.
Home inspector
Some buyers will waive a home inspection when the housing market is competitive. Unfortunately, waiving a home inspection can result in expensive problems after you take ownership. A home inspector should thoroughly check the home and identify potential issues. Your agent will probably know home inspectors they can recommend, but check the qualifications of any home inspector you want to hire.
Mortgage lender
You will need to borrow to buy your home unless you have enough cash to pay for it in full. Mortgages are complicated. Your agent may have a preferred lender or mortgage broker they deal with. If you are looking for a lender, you can ask your agent who they would recommend. Even if you work with a mortgage broker, it's still important to do your own research and compare mortgage rates.
Appraisers
You might have to get an appraisal for the lender to establish the property's value. The appraisal is one of several closing costs you may have to pay to finalize the purchase. Your agent may be able to recommend one or more appraisers to you. As a buyer, you often have a short window of time to complete this. If your agent is on good terms with an appraiser, they may make your deal a priority.
Lawyer
You'll need a lawyer to close the deal for you. If you don't have a lawyer, your agent will probably know a few they can recommend. These lawyers are usually very good at real estate law and will help you close the deal as efficiently as possible.
Contractors
Some homes need work after you buy them, and some buyers like to purchase homes that need renovations. If you're in that situation, your agent will often have a list of people they've worked with in the past to do maintenance, repairs, and renovations.
Working with a buyer's agent
If you decide you want to shop for a house with a buyer's agent, there are some things to keep in mind to make the process go as smoothly as possible. First, you'll need to find the right agent. Let your agent know what you are looking for, and your agent might ask you to sign a Buyer's Representation Agreement.
Finding your dream agent
Maybe hiring an agent is not what dreams are made of, but you'll want to find someone knowledgeable, efficient, and a good negotiator. Things to look for are someone with experience who's very familiar with the area. You can ask for recommendations from people you know and check online reviews.
In a hot real estate market, timing can be critical. You don't want to lose a property you have your heart set on because of a slow response from your agent. A good buyer's agent can guide you in making the right offer at the right time.
A buyer's agent is there to represent you. Not the seller, and not themselves. They will need good negotiating skills to present your offer in a way that will outshine any other offers the sellers might be receiving. The agent is there to look after your best interests, so you get the right home at the right price and in the right neighbourhood for you.
Communicate your needs, wants, and budget
It would be best if you had a clear idea of what you are looking for before employing the services of an agent. They can't read your mind and don't live your life, so it's important to let them know what you must have and what is on your wish list.
Knowing what you're looking for will help your agent narrow down properties for you to view, so you don't waste time looking at unsuitable places. For example, you might be able to find an agent who specializes in the type of home you want. Such as those who only sell small homes, condos, or luxury houses.
The Buyer's Representation Agreement (BRA)
The first thing to know about a Buyer's Representation Agreement is that you don't need to sign one. You can work with multiple agents, one agent, or none. It's important to know what a BRA is, what it means when you sign one, and what you can expect if you don't.
The BRA is a legal agreement that outlines the rights and responsibilities of the buyer and the agent. If you sign one, you are typically agreeing to the following:
You must work exclusively with your agent for 90 days.
You understand you are not obliged to buy a home within 90 days.
You might have to compensate your agent for their services if you buy a home without them.
You may be able to cancel the agreement if you mutually agree to do so.
You understand that your agent is obliged to act in your best interests.
Before signing a BRA, you should read it carefully to make sure you understand the terms and conditions. If things aren't clear, ask questions so you thoroughly understand the agreement before you sign it.
Some things to be aware of before signing a BRA are:
Check if the agreement has a holdover clause. If it does, you may have to compensate your agent if you buy a home after the BRA expires.
An agent cannot make an offer on a residential property for you until you have signed a BRA.
If you decide not to sign a BRA, your agent is only required to be honest and truthful, but they aren't required to act in your best interests.
The seller's commissions will compensate your agent when you sign a BRA.
The benefits of using a buyer's agent to shop for a house
The most significant purchase you will make is usually buying a home. A home is central to most people's lives, which is why it's so important to find the right one for you. A buyer's agent can help you find properties that meet your needs, wants, and budget. In addition, an agent can reduce the stress of buying a home by providing administrative services and referrals to professionals who will help you close the deal. Finding the right buyer's agent can be critical in finding your dream home.
FAQs About buyer's agents in Canada
What is a buyer's agent?
A buyer's agent is a real estate agent that will help you find a home to buy. Their job is to represent your interests and help find you the right property.
How do buyer agents get paid?
If you have not signed a Buyer's Representation Agreement (BRA), you will negotiate compensation with the agent for their services if you find a home you want to buy. If you put in an offer on the property, you will compensate them according to the terms outlined in the BRA. They can only make an offer on a property for you once you have signed the BRA. In that case, they are usually paid from commissions by the seller.
Can a seller refuse to pay the buyer's agent?
A seller can refuse to pay the buyer's agent because they are not legally obliged to do so. This information is usually disclosed beforehand if the seller is not paying the buyer's agent. If a seller refuses to pay the buyer's agent after the home is sold but did not disclose this beforehand, they may find themselves in breach of contract.
What is a buyer's agent's typical fee?
The buyer's agent typically splits the commission with the listing agent. Commissions can vary between 3%-8%, but they are usually about 5% of the selling price. If your agent is not getting part of the commission and you compensate them directly, the fee they receive will be what you and your agent agree on.
Can sellers negotiate buyer's agent commission?
The listing agent and buyer's agent usually split the commission. As a seller, you can reduce the amount paid to the buyer's agent by reducing the amount charged as a commission for the sale. However, doing this can be detrimental for a seller because agents will be less likely to want to show your home.
What is a buyer's representation agreement?
A Buyer's Representation Agreement is a time-limited agreement a buyer will sign with an agent they want to represent them. It's usually a 90-day agreement, and you can only work with that agent during that time. With a BRA in place, the agent is obliged to represent your best interests. Compensation for the agent is outlined in the agreement if you purchase a property without them. This is because they won't be entitled to commissions.
How to terminate a Buyer's Representation Agreement?
To terminate a BRA early, you'll need to speak to the Broker because the agreement is between you and the Broker, not the agent. There may be clauses in your BRA outlining your options for terminating the agreement early. If the Broker refuses to terminate the contract, you may have to contact a real estate lawyer.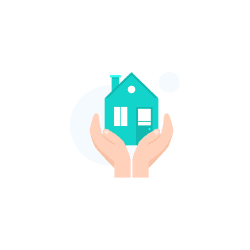 Find the best mortgage for your needs