HouseSigma Review 2023: Is It Just Zillow For Canadians?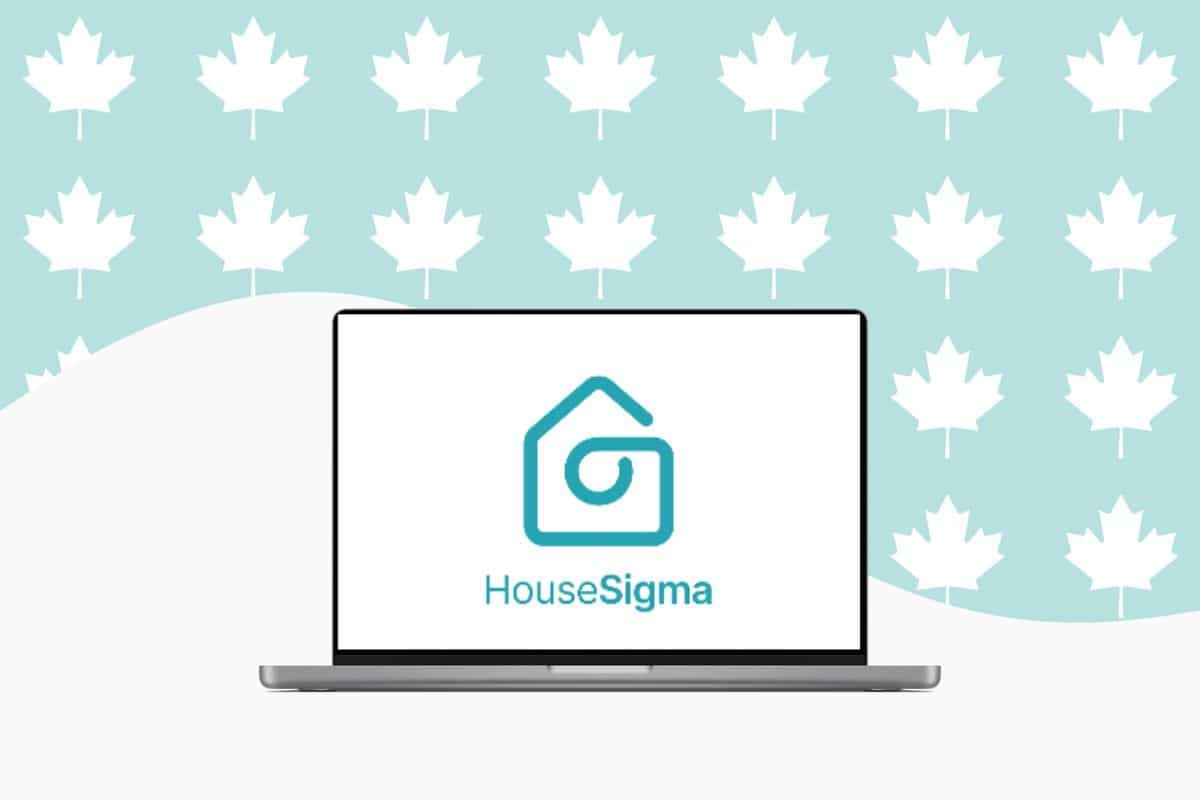 Table of Contents
[ Show ]
Meet HouseSigma: your new best friend in the Canadian real estate market. Whether you're hunting for your dream home, looking to invest in property, or simply curious about the current market trends, HouseSigma has your back. But how does it stack up against the American real estate juggernaut, Zillow?
This HouseSigma review explores the homegrown Canadian platform to find out whether it's just Zillow for Canadians or if it's a unique offering in its own right. Get ready to discover the ins and outs of HouseSigma and find out if it's the ultimate Swiss army knife for all your real estate needs.
What is HouseSigma?
Ever scratched your head about how the Canadian housing market works? Welcome to the world of HouseSigma, your one-stop-shop for home valuations, sales history, market trends, cash flow analysis, and more.
HouseSigma is an innovative online platform and mobile app that provides comprehensive data and analysis for the Canadian real estate market. This tool allows you to search for properties, view home valuations, research sales histories, study market trends and more, all in one place. HouseSigma offers valuable insights into the Canadian real estate market for first-time homebuyers and seasoned investors alike.
How does HouseSigma work?
HouseSigma compiles data from multiple sources, including public records, multiple listing service (MLS) data, and proprietary algorithms to generate accurate and up-to-date information about the Canadian housing market. You can access HouseSigma via its website or mobile app, making it convenient to access information on the go.
HouseSigma vs Zillow: all about that algorithm
We do know that Zillow claims their valuations have a median error rate of 1.9% for on-market homes. That means that comparable homes tend to be within 1.9% of a Zillow estimate. This does not guarantee they sell for that price. But a quick look shows that about 80% do sell within that error rate.
HouseSigma does not provide error rates or show how sale prices compare to evaluations. It's possible they're less accurate than Zillow because the app has less data to draw from. But looking at agents' reviews, it seems like some of them place quite a bit of confidence in HouseSigma's evaluations.
Of course, every algorithm that's working to determine valuations is going to be a little different. And companies won't give out the specifics. However, we do know that the more data an algorithm can access, the more accurate its valuations will be.
It will be interesting to see how HouseSigma expands. Of course, we want to see it expand to include real estate across Canada. And it would be great to access a more detailed sold history. The most up-to-date information we have at the time of publication is that sold history for Greater Toronto and Greater Vancouver areas goes back to 2003. That is pretty impressive! For Ottawa and the rest of Ontario, it goes back to 2018.
Key features of HouseSigma
HouseSigma is a treasure trove of insights, tools, and data that will change the way you view property hunting. Let's explore the standout features that make HouseSigma more than just a real estate listing service – it's your personal guide to the world of Canadian housing.
Map Search
Searching for your dream property in Canada just got easier, whether you're in the market to buy or rent. HouseSigma offers a user-friendly map search that allows you to tailor the criteria to fit your unique needs.
You can filter by property type, from detached homes to semi-detached, or even by price range to ensure you stay within your budget. The platform offers an impressive range of listing date filters, letting you explore properties listed within a day or over 90 days. Plus, for those interested in historical data, sold properties can be viewed as far back as 2003, alongside de-listed properties.
And if you're on the lookout for specific features like a certain number of bedrooms or bathrooms or have a maximum maintenance fee in mind, HouseSigma has you covered. You can also set up a "Watched Area" to receive alerts tailored to your preferences.
When you spot a property that piques your interest, all it takes is one click to delve into the details. HouseSigma offers a comprehensive view of your chosen property, complete with images, a virtual tour, and the listed price. You'll also find a treasure trove of information, including an estimated property value, listing history, mortgage calculator, and cash flow analysis.
Plus, if schools are a top priority, you can view information on nearby schools. All this and more is available at your fingertips, making your property search effortless and efficient.
Home Valuation
Using a combination of real-time market data and proprietary algorithms, HouseSigma provides you with accurate home valuations. You can access information about a property's estimated value, previous sales, and comparable properties in the area.
If you're looking to sell, just input your property's address and specify the number of bedrooms, bathrooms, garages, and other features it boasts. Additionally, you can provide details about the property's size, tax assessment, width, depth, and more to enhance the accuracy of your valuation.
Once you've entered all the details, HouseSigma will generate a comprehensive estimate of your property's value. And if you're seeking expert insights, the platform even allows you to request a free consultation simply by sending a message.
Market Trends
Dive into the wealth of data that HouseSigma offers, tailored to your preferences. HouseSigma's market trend analysis helps you to stay ahead of the curve by providing insights into current market conditions, including average home prices, sales volume, sales histories, and market competition. You can customize the analysis based on property type, location, and other criteria.
Explore specific regions and communities to hone in on areas that interest you. Customize your search further by choosing your preferred property type, and HouseSigma will handle the rest. Once you've set your parameters, the platform will provide a snapshot of the monthly median price and list the latest properties on the market. You can even track the ebbs and flows of property value across 1, 5, and 10-year timespans.
But that's not all – HouseSigma offers a wellspring of data in the form of charts. Explore graphs detailing the median final sale price, get an overview of completed and active listings, or analyze the distribution of sale prices.
Cash Flow Analysis for Investors
HouseSigma offers an invaluable tool for real estate investors by providing a comprehensive cash flow analysis for potential investment properties. You can gauge investor interest and check out the median rent price. This feature allows investors to evaluate the profitability of a property by considering factors such as rental income, expenses, and financing options.
How much does HouseSigma cost?
Nada. Zip. Zero! The platform provides a plethora of services that are accessible for free to anyone looking for property insights in Canada. Whether you're searching for a home, analyzing market trends, or seeking property valuations, HouseSigma doesn't charge you a dime. Oh happy day!
How to use HouseSigma
You do need to sign up to use HouseSigma. But there's no initial cost, and you only need to provide an email address and set up a password. If you're using HouseSigma online, just head to the HouseSigma website to get started. If you want to use the app on your mobile device or tablet, you'll need to have something with iOS. The full name of the app is "HouseSigma Canada Real Estate."
Once you're logged in, you can easily lose a few hours looking at all their data! Things like properties sold below purchase price, properties sold for high returns, information on properties just sold, and much, much more. Let's look at this example of a beautiful house in Brampton. Just by clicking on the thumbnail of the listing on HouseSigma, we see the following information:
It's easy to see the listing price, HouseSigma's estimated price, and the purchase history for the home. Further down the page, there's information about comparable houses in the neighbourhood and what they sold for, comparable rentals, real estate statistics for the community, and you can even schedule a viewing.
This listing was found using a general map search for the Greater Toronto area. You can also do searches for a specific property. Or just zoom right into your perfect neighbourhood and get to know what's available and for how much.
What's the catch?
The good news is that if you're looking to buy or sell in the Greater Vancouver area, Ontario, or Alberta you're going to get a lot of good information from HouseSigma. Don't live in those areas? Unfortunately, HouseSigma won't be much help. Unless you just want to look up sale prices in those high-cost cities, then HouseSigma will help you feel better about living in a lower-cost-of-living area. (Raise your hand if you've ever felt personally victimized by Canadian real estate prices ‍♀️)
Here's what you'll see if you're not in one of HouseSigma's targeted areas. We've got BC as an example this time. Although there are some areas outside of Greater Vancouver that have a few data points, it's not enough to gain any useful knowledge, especially for high-demand markets like the Okanagan.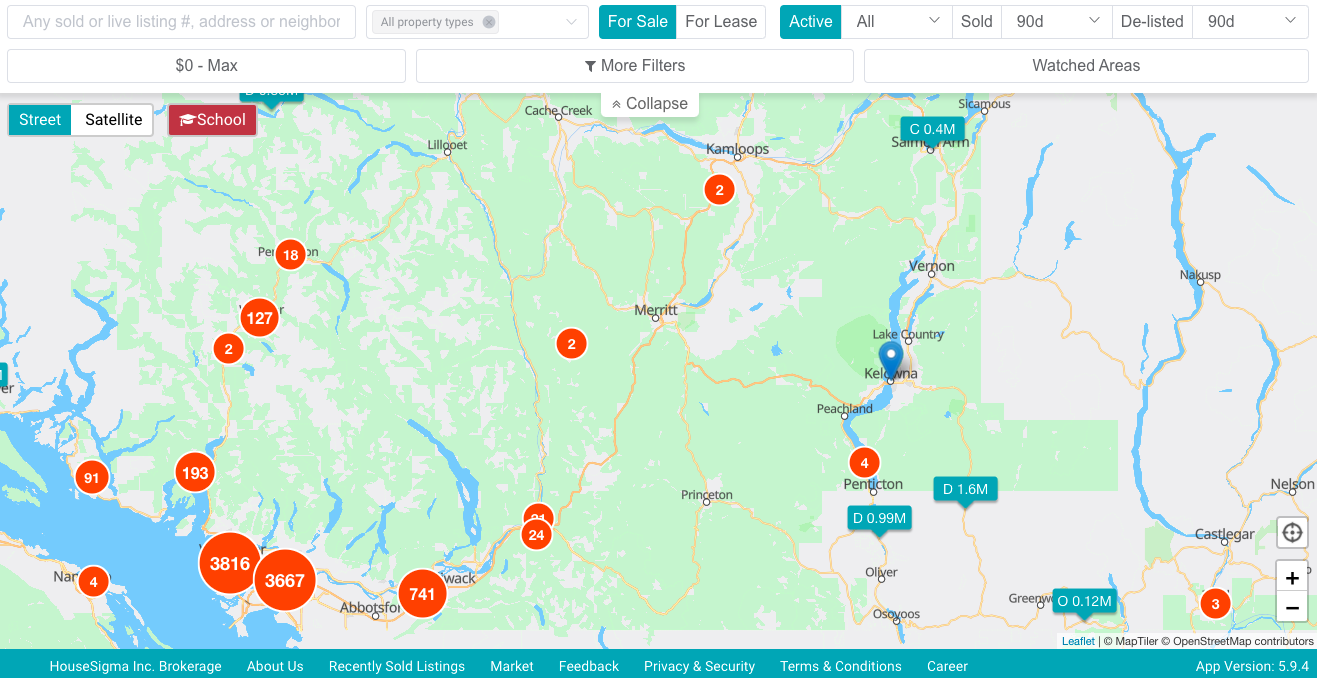 By contrast, Ontario (with a good overview here of the distribution of results extended from Toronto) can let you conduct a much more detailed search and compare quite a few areas: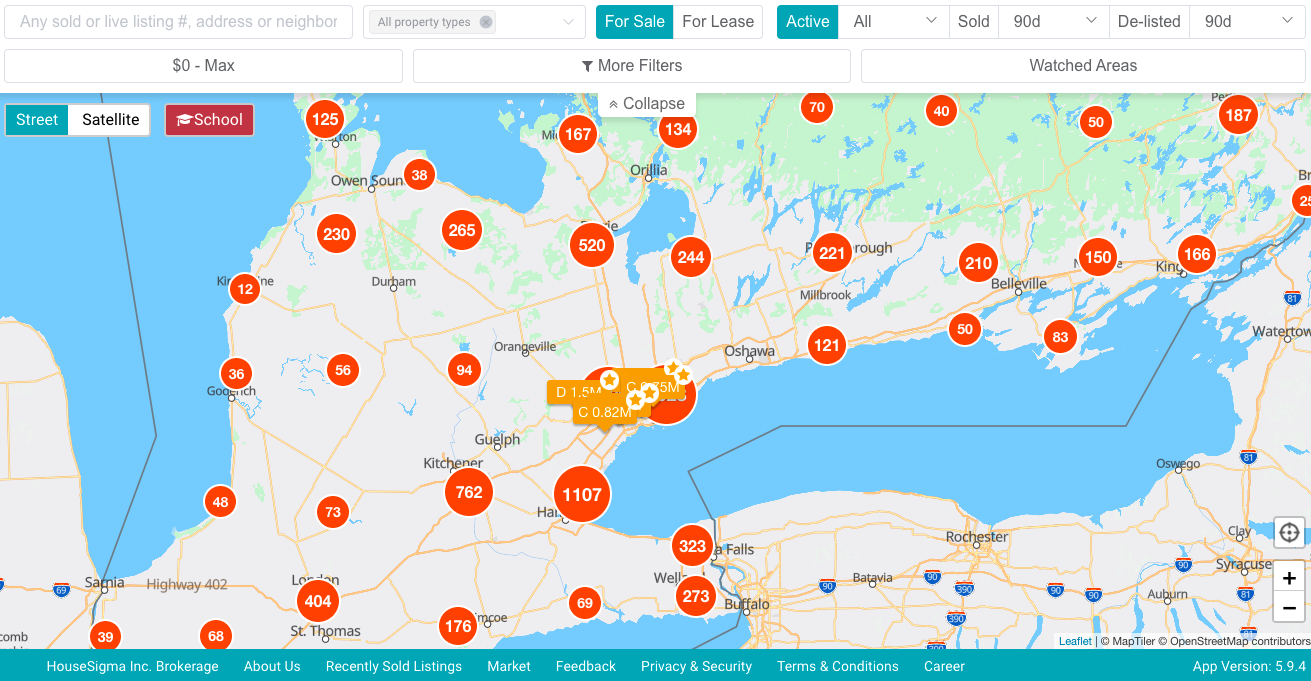 An assessment vs a valuation on HouseSigma?
You may have seen words like appraisal and valuation used when discussing home prices. What's the difference? An assessment is done by the city, region, or county to determine a home's value for tax purposes. Every year, homeowners receive a new property assessment along with their property tax bill for the year.
Assessments are determined based on the location, the replacement cost of the home, renovations and upgrades, and what other homes in the area are selling for. When it comes to tax bills, the lower your assessment, the lower your property tax bill for the year. So, homeowners tend to push for lower assessments.
If it looks like the home is assessed too high, or too low, there's a process to challenge this. It can potentially change the amount of the assessment. Homeowners who want to refinance their homes will sometimes request a re-evaluation of their assessment, so their new financing is based on a higher home value.
A valuation is an estimate of the current selling price of a property. Right now, across Canada, almost every property sells for more than its assessment. In some places, the assessment has almost no bearing on what a property will sell for.
Traditionally, a valuation is determined by the overall condition of the property, its size, including both the square footage and the number of bedrooms, amenities, what other properties in the area have sold for, curb appeal, and whether the market is currently favouring buyers or sellers. In a seller's market, valuations will be higher and in a buyer's market they'll be lower.
Another way of thinking about these terms is to use 'assessed value' and 'market value'. The assessed value is for property tax purposes. Market value is what the market is expected to pay for that same property.
Methods for getting a house valuation
If you're a homeowner in Canada, there are a few ways to get a house valuation. Note that we're talking about a formal valuation or market value that can be used to set a sale price, refinance a mortgage, get a secured line of credit, or use it for investors.
Many real estate brokers offer an appraisal service to their clients. This is primarily used for setting sale prices. If you're going to do this, be sure to use a reputable firm and an experienced agent.
You can also hire an expert to conduct a professional appraisal of your property. This is an individual or company that frequently provides house valuations that can be used for any of the purposes listed above. It's much more in-depth than an online valuation like you'd get with HouseSigma and will be accepted by mortgage companies and insurance agencies.
Pros & cons of HouseSigma
Comprehensive Data: HouseSigma offers a wealth of data on the Canadian real estate market, making it a valuable resource for buyers, sellers, and investors alike.
User-Friendly Interface: The platform's user-friendly interface makes it easy for users to search for properties, view home valuations, and analyze market trends.
Cash Flow Analysis: The cash flow analysis feature is an invaluable tool for real estate investors, allowing them to evaluate the profitability of potential investment properties.
Accuracy Limitations: While HouseSigma uses sophisticated algorithms to provide accurate home valuations, the results may not always reflect the actual market value of a property.
Limited Market Coverage: At the time of writing, HouseSigma's coverage may be limited to Ontario, Alberta, and British Columbia
HouseSigma vs other platforms
As you weigh your options, you may wonder how HouseSigma stacks up against its competitors. Let's embark on a side-by-side comparison of HouseSigma with other leading real estate platforms to help you make an informed decision.
Zillow
Unlike HouseSigma, Zillow is primarily focused on the U.S. market, though it does offer some information on Canadian properties. Zillow is known for its Zestimate feature, which provides home valuations. However, HouseSigma's comprehensive coverage of the Canadian market makes it the ideal choice for Canadian users.
Zolo
Zolo is another popular Canadian real estate platform, offering features such as map search and home valuations. Zolo's focus on the Canadian market makes it a strong competitor to HouseSigma. However, HouseSigma's cash flow analysis for investors sets it apart from Zolo.
Zoocasa
Zoocasa is a Canadian real estate platform that offers similar features to HouseSigma, including map search and home valuations. Zoocasa also provides mortgage and insurance services. While both platforms offer valuable insights into the Canadian housing market, HouseSigma's cash flow analysis for investors gives it an edge for those looking to invest in real estate.
When should you use HouseSigma?
We agree with HouseSigma's reviews by real estate agents. It's an excellent tool for everyone living in coverage areas to find out what comparable houses in an area sold for, learn about trends in your neighbourhood, and get their online valuation if you're a homeowner. When it comes to the whole house-buying process, every dollar in savings means can add up to savings on your mortgage interest fees. Even when you've found the best mortgage rate possible, the price you pay for your house is likely the biggest cost of your lifetime. And HouseSigma gives a helpful service that makes you a more informed buyer.
Sellers can also get valuable information from HouseSigma. That valuation is your starting point for everything from finding the right listing agent to negotiating effectively. It might even give you some insight into improving your home's market value!
We're pleased to see this app gaining ground in the Canadian market. Anything that puts power into the hands of everyday Canadians is a good thing, and that includes HouseSigma. Plus, there's absolutely no risk in giving it a try. I cannot wait until HouseSigman expands to all regions in Canada.
FAQs about HouseSigma
How accurate is HouseSigma?
HouseSigma's accuracy in property valuations isn't publicly disclosed. While Zillow claims a median error rate of 1.9% for on-market homes, HouseSigma does not provide specific error rates. The platform may have less data than Zillow, which could impact its accuracy. However, many real estate agents have expressed confidence in HouseSigma's evaluations. Generally, the accuracy of any valuation algorithm depends on the quality and quantity of data it uses.
How does HouseSigma estimate price?
HouseSigma estimates property prices using a proprietary algorithm that analyzes multiple data points. These include comparable sales in the area, property attributes like size and condition, current market trends, and historical price data. The platform combines this data to provide an estimated value for the property in question.
How does HouseSigma work?
HouseSigma aggregates and analyzes vast amounts of real estate data, including current and historical listings, property sales, and market trends. The platform provides this information in an easy-to-use format, enabling users to search for properties, view property details, access home valuations, and explore market insights. Users can filter their searches by location, property type, price range, and other criteria to find the information they need.
How to use HouseSigma?
To use HouseSigma, simply visit their website and create a free account. Once logged in, you can search for properties by entering an address or browsing the map. You can then filter your search by property type, price, listing date, and other criteria. When you find a property that interests you, click on it to see detailed information, including images, a virtual tour, estimated value, and more. You can also explore market trends and get insights into specific neighbourhoods or communities.
Is HouseSigma free?
Yes, HouseSigma offers a variety of services for free, including property search, basic home valuation, and access to market trends.
Is HouseSigma only in Ontario?
As of now, HouseSigma primarily serves the Ontario, Alberta, and BC real estate markets. However, the platform has been expanding its coverage to include other Canadian provinces. It's advisable to check their website for the most up-to-date information on their service areas.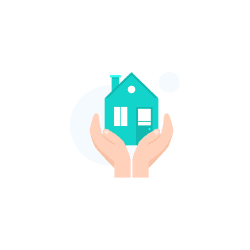 Find the best mortgage for your needs