<strong>How to buy a house in Saskatchewan</strong>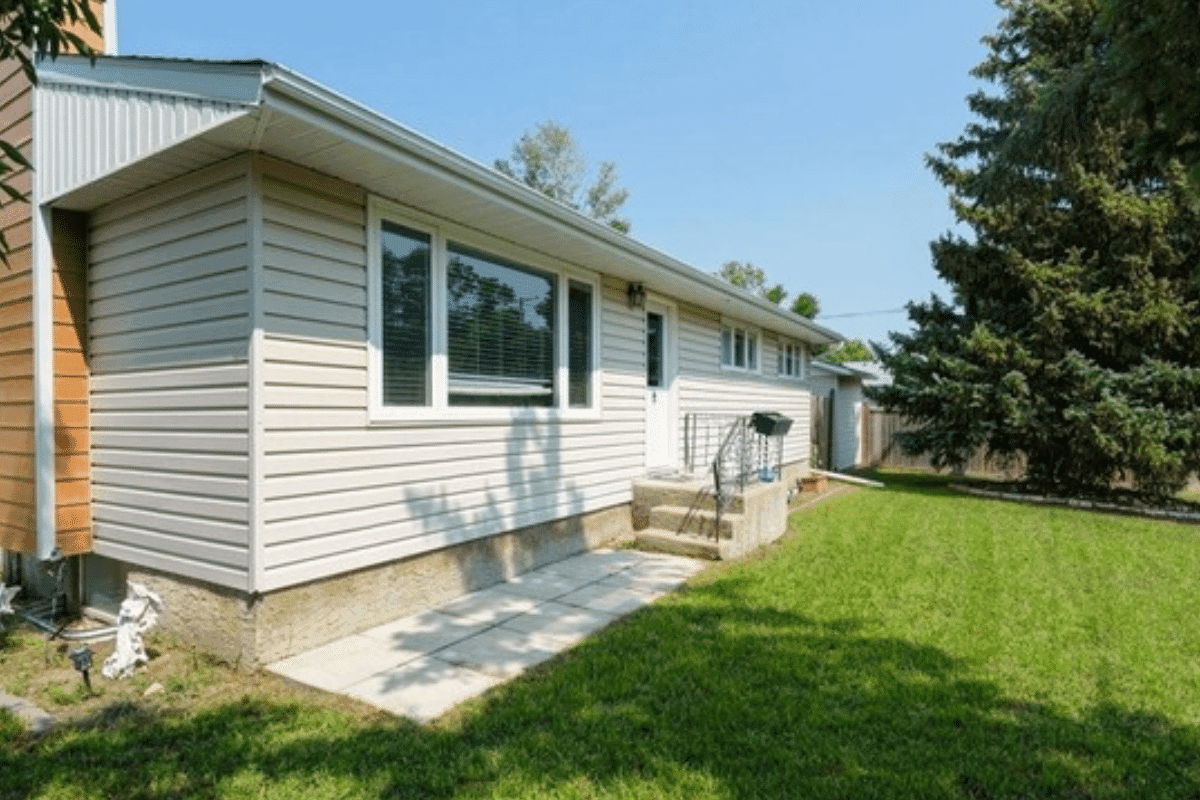 Buying a house counts as a major life decision, especially in Saskatchewan where different cities and neighborhoods offer unique living experiences. Despite advancements in technology, the process of purchasing a home remains complex and requires careful consideration.
This article provides a comprehensive guide on how to buy a house in Saskatchewan. With its help, you can navigate through the process with ease.
Understanding the Saskatchewan Housing Market
The housing market in Saskatchewan can seem unpredictable. However, you can still make an informed decision as a buyer by understanding the market trends and predictions. First, you will want to research the current state of the market by examining prices, sales and inventory levels.
Second, take the time to consider what type of property interests you. For example, the prices and inventory levels for single-family homes may differ from those of townhouses or condos. Additionally, you should consider the location of the property, as prices and sales may vary between urban and rural areas.
Market Trends and Predictions
Overall, the Saskatchewan housing market experienced a period of growth over the last decade. However, this growth could slow down due to factors such as the COVID-19 pandemic, economic slowdown and increasing interest rates.
Despite the slowdown, market predictions indicate that the housing market will remain stable in the long run. This arises from the province's steady population growth and expanding economic opportunities. Certainly, keep these predictions in mind when deciding if and when to sell or buy a house in Saskatchewan.
Popular Cities and Neighborhoods
Saskatchewan has several cities and neighborhoods that attract homebuyers due to various factors. Regina and Saskatoon, for example, have robust economies and excellent recreational facilities.
Other popular neighborhoods include Stonebridge in Saskatoon, The Greens in Regina, and Cathedral in Regina. Each area has its unique charm, making it essential to research to determine if it matches what you seek. For example, Stonebridge has a renowned family-friendly atmosphere, while Cathedral stands out for its historic homes and vibrant community.
When considering a specific neighborhood, make time to visit the area and speak with locals. That way, you will get a better sense of the community before you settle in.
Rural vs. Urban Living
Choosing between buying a home in rural or urban Saskatchewan will shape your home-buying experience. Rural living offers more space, tranquility and fresh air while urban life offers more entertainment and job opportunities, among other benefits.
Consider your work schedule, lifestyle and family needs when making this decision. If you work in a city, for example, it may be more convenient to live in an urban area. However, if you value peace and quiet, a rural area may suit you better as you buy a house in Saskatchewan.
Remember, living in a rural area may come with additional costs, such as travel expenses for a personal vehicle. On the other hand, living in an urban area may come with higher living expenses and more traffic.
Ultimately, the decision to buy a home in Saskatchewan depends on your personal preferences and financial situation. By looking at market trends and each type of locale, you can make an informed decision. As a result, you will find the perfect home for you and your family.
Preparing for the Home Buying Process
Buying a home marks a significant milestone in anyone's life. It's a dream that many people aspire to achieve. While you could start browsing homes online right away, first invest some time to prepare yourself financially and mentally for the home-buying process.
Now, check out these additional tips to help you get started:
Assessing Your Financial Situation
Before you start looking for your dream home, stop to assess your financial situation. First, determine your budget, including your monthly mortgage payments, insurance and property taxes.
Next, the mortgage pre-approval process gives you a clear picture of what you can afford. Remember to prioritize your other debts and expenses when calculating your budget.
Meanwhile, take a moment to also review your credit report and make sure it's accurate. A high credit score will help you secure a better mortgage rate as you buy a house in Saskatchewan.
Saving for a Down Payment
The higher your down payment, the better your chances of getting an affordable mortgage and reducing your monthly payments. Start saving early and consider alternative financing options such as a home buyers plan or first-time homebuyer incentives.
For starters, you may qualify for a Tax-Free First Home Savings Account. That will help you save up for a down payment with incentives offered by the federal government since April 2023.
Make sure to research all your options and choose the one that works best for you. All this advance work pays off for years ahead.
Understanding Mortgage Options
The market offers different types of mortgages, interest rates and lenders. Consequently, familiarize yourself with these options before making a decision.
Ideally, you'll work with a reputable mortgage broker who can offer different options and guide you through the process. They can help you understand the pros and cons of each type of mortgage and help you choose the one that suits your needs.
Pre-approval for a Mortgage
Getting pre-approved for a mortgage before starting your search saves you from chasing houses you cannot afford. Also, pre-approval shows sellers that you're a serious buyer and can make an offer as soon as you find a suitable home.
Above all, this step helps you narrow down your search and focus on homes that fit your budget. When you're pre-approved, you can act quickly when you find the right home without worrying about losing it to another buyer.
By following these steps, you can prepare yourself for the home-buying process and make informed decisions.
Working with Real Estate Professionals
The process of buying a house in Saskatchewan can feel overwhelming for first-time buyers. It comes with many steps, from finding the right property to securing a mortgage and closing the deal. Working with real estate professionals can make the process smoother and less stressful.
Real estate professionals, such as agents, brokers and lawyers, have the expertise to guide you through each step. They can help you find the right property, negotiate the terms of the sale and ensure that everything is legally sound.
Finding a Real Estate Agent
A good real estate agent can make all the difference in your home-buying experience. They help you find properties that meet your needs and budget and provide valuable insights into the local housing market. Ultimately, they negotiate on your behalf.
When choosing a real estate agent, look for someone who has experience working in the Saskatchewan housing market. They should have a good reputation for delivering excellent services, be responsive to your needs and communicate well.
All real estate agents in this province must register with the Saskatchewan Real Estate Commission. It has a mission to protect the public interest by ensuring ethical conduct and integrity that strengthens consumer trust and confidence.
Additionally, each member of the Saskatchewan Realtor Association agrees to the terms of a realtor code. This includes offering professional competent service, absolute honesty and integrity, plus civility, co-operation and personal accountability.
establishes obligations that may be higher than those mandated by law. However, in any instance where the code and the law conflict, the obligations of the law must take precedence.
Finally, choose an agent who understands your priorities and goals. Whether you seek a starter home or a luxury property, your agent should help you find the right property at a fair price.
Choosing a Mortgage Broker
Securing a mortgage is a critical part of the process as you buy a house in Saskatchewan. A mortgage broker can help you find the right lender and mortgage product for your needs.
When choosing a mortgage broker, look for someone who is licensed and experienced. They should have access to multiple lenders and be able to compare mortgage rates and options for you.
Your mortgage broker should explain various mortgage products then help you choose one that best suits your needs and budget. They can also help you with the pre-approval process.
Searching for Your Ideal Home
Buying a home changes your life, so you want to make sure you find the perfect one. Once you're financially and emotionally ready to buy a home, the time has arrived to begin the search process.
Before you start, identify your needs and wants. Make a list of your must-haves and nice-to-haves in a home. Consider the size, location, amenities, and other aspects that matter to you and your family. This list will help you narrow down your search and focus on homes that meet your criteria.
Online Resources for Home Searching
In today's digital age, online resources, such as real estate websites and apps, can make your home search faster and more convenient. These resources allow you to browse homes from the comfort of your own home. In turn, this saves time by eliminating the need to drive around and visit properties that don't meet your criteria.
First, create alerts for new listings in your preferred area. Next, consider virtual tours and online open houses to get a better idea of what a home looks like before you visit in person.
However, keep in mind that online resources aren't foolproof. Sometimes, the photos and descriptions can mislead potential buyers so always see a property in person before making an offer.
Attending Open Houses and Showings
Attending open houses and showings gives you an opportunity to see the home in person and ask questions about its features and history. You can also get a feel for the neighborhood and whether it suits you or not.
When attending open houses, come prepared with a list of questions for the real estate agent or homeowner. Ask about the age of the home, any recent renovations or repairs and any potential issues that could need repair.
Most importantly, pay attention to the details during showings. Look for signs of wear and tear, water damage or other issues that could impact the home's value. Don't be afraid to take notes or pictures to help you remember the details of each property.
Buying a House in Saskatchewan: The Bottom Line
Buying a house in Saskatchewan can turn into a fulfilling and exciting experience. By understanding the market, preparing yourself financially, working with professionals and searching mindfully, you can make the process less daunting.
By identifying your needs and wants, using online resources and attending in-person showings, you can find the perfect home for you and your family. Remember to take your time, prioritize your needs and enjoy the journey.
FAQs About Buying a House in Saskatchewan
How much does it cost to build a house in Saskatchewan?
The cost of building a house in Saskatchewan can vary depending on several factors. Take into consideration: size of the house, materials used, location, builder's fees.
According to recent estimates, the average cost of building a new home in Saskatchewan ranges from $100 to $275 per square foot. However, this is just an average estimate since costs can fluctuate depending on several factors. 
Before starting any construction project, it's always worthwhile to consult with a reputable builder, architect, or contractor. That way, you'll get a better idea of the specific costs involved in building a house in Saskatchewan.
How much does a home inspection cost in Saskatchewan?
If you're planning to buy a house in Saskatchewan, a home inspection ensures the property is in good condition. This step checks for potential issues that could end up costing you thousands of dollars in repairs down the road. 
The cost of a home inspection in Saskatchewan can vary depending on the size and age of the property, as well as the inspector's experience and credentials. However, the average cost of a home inspection in Saskatchewan is typically between $400 and $600. 
While this might seem like an additional expense, this wise investment can provide you with peace of mind. In short, it can also potentially save you a lot of money in the long run.
How much is house insurance in Saskatchewan?
If you own a home in Saskatchewan, adequate home insurance coverage protects your investment in case of unexpected events such as fire, theft, or weather-related damage. The cost of house insurance in Saskatchewan can vary depending on several factors:
type of coverage
value of your home and personal belongings
the deductible you choose 
On average, homeowners in Saskatchewan can expect to pay between $800 and $1,500 annually for home insurance. However, the actual cost of insurance can vary widely based on your specific circumstances. 
To ensure that you have the appropriate coverage for your needs and budget, shop around and compare home insurance quotes from different insurance providers before selecting a policy.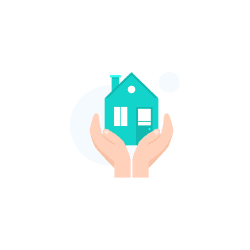 Find the best mortgage for your needs