How to Sell a House Without a Realtor in Canada in 10 Simple Steps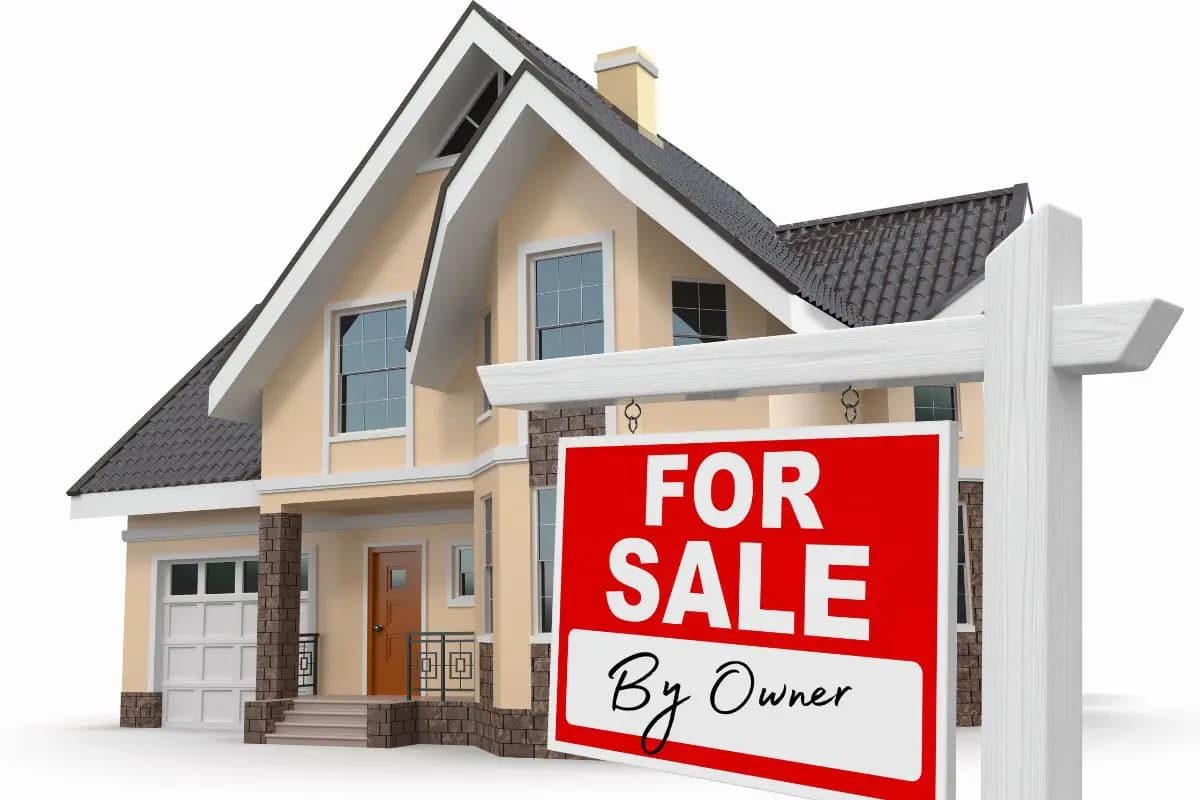 There are lots of things you can DIY, but is selling your home one of them? There are many important things to learn when you're thinking about selling your home without the help of a licensed real estate agent. Before you jump the gun and put up that for sale by owner sign in your yard, read this article to learn all about how to sell a house without a realtor in Canada.
Why would anyone sell a house without a Realtor?
When your home is for sale by owner (FSBO), you can save a lot of money because you don't have to pay a commission to your listing agent. But there are still many costs and considerations involved in selling your own home. The good news is, these days there are many companies that can help homeowners with their FSBO listing.
Before deciding whether or not you should hire a Realtor, review the following pros and cons of selling your home privately vs. hiring a listing agent.
Things we like about selling your house privately
You'll keep more money in your pocket because you'll save on real estate agent commissions
You can maintain total control over the sale of your home
You can market your home any way you want
You can choose what to spend money on (eg. pre-listing inspection, photography & videography, 3D tour, online ads, signs, etc.)
Things we don't like about selling your house privately
Arranging property showings requires a lot of back-and-forth communication with buyers and agents, which can be time-consuming
Staging, photography and videography will need to be paid for by you (these services are often paid for entirely by the listing agent)
All communication and negotiation of offers with buyers or their agents will fall into your lap, which can be time-consuming and stressful
If you're not proficient in marketing you may find it difficult to sell your home privately
You won't benefit from the specialized training and experience that licensed Realtors can offer
By not hiring an agent you won't have someone to negotiate on your behalf and you may end up leaving money on the table during contract negotiations
If something goes sideways during the transaction a Realtor often knows how to handle tricky situations
Step 1. Research Your Listing Price
Once upon a time, you needed to enlist the help of a Realtor to see what local homes similar to yours recently sold for. Nowadays, websites like HouseSigma give you this data free of charge at the click of a button.
House Sigma lets you compare recently sold homes in your area and even gives you an approximate price per square foot for the neighbourhood. These details can help you estimate a fair listing price for your home.
You should also consider hiring a professional home appraiser. Home appraisals in Canada cost between $300 – $600 but you can rest assured the appraisal is more accurate than general online estimates of similar homes. Ensuring you price your home appropriately is important so you don't leave money on the table.
In addition to the final sale prices of similar homes don't forget to consider original listing prices and how many days the houses spent on-market before selling. This can give you important insight into the best way to price your new listing to make it irresistible to buyers.
Remember, the listing price should be a starting point. Just because you pick a certain price point doesn't mean you'll automatically have buyers chomping at the bit to buy your home. Try and be flexible and don't go into the sale of your home unwilling to negotiate. If your home sits on the market for an extended period you may want to offer buyers an additional incentive, such as throwing in some furniture or paying for closing costs.
Step 2. Research Potential Home Renovations
Many home renovations can add significant value to your home, but which renovations will give you enough return on your investment to make it worthwhile? Do some research online to discover what renovations or updates add the most value to your home. Certain renovations won't add enough value at re-sale or may take a long time to complete, so be careful which updates you choose.
For example, a fresh coat of paint in a cohesive neutral colour throughout your home is always a great idea! But renovating the entire basement if you're on a tight deadline to sell your house may not be the best renovation to undertake at this time.
Step 3. Get a Pre-Listing Home Inspection
Even though you're trying to save money by selling the house yourself, you should still invest money into hiring a licensed home inspector. The home inspection report can be shared with potential buyers and their agents. Any potential issues with your home will be identified from the start, giving you ample time to fix problems that may alienate buyers later.
Even if there are issues with the home that you cannot fix due to time or budget, it's still a good idea to be completely transparent with buyers and agents when trying to sell a house. Tell them the truth about the roof that needs replacing or the water stain on the ceiling. By being honest they won't worry as much about what you're not telling them. Transparency is always appreciated and will lead to cleaner offers as buyers won't necessarily request their own home inspection to be completed as well.
A home inspection is also an important step toward ensuring that your buyer will be able to arrange a new mortgage. For example, if your home has a wood-burning fireplace, a buyer's insurance company will require a specialized WETT inspection performed by a licensed home inspector in order to secure home insurance on the property. Ensuring a property is insurable is often required in order to qualify for a mortgage from a lender.
Step 4. Prepare Your Home For Sale
After you've completed your research, consider cost-effective improvements that will appeal to buyers. You may want to improve your home's curb appeal by resealing your driveway or fixing up the landscaping around the home.
Consider easy fixes first such as adding insulation to the attic or updating the light fixtures. Take the time to remedy any issues uncovered by the pre-listing home inspection. This gives buyers less wiggle room when their agent tries to negotiate the final sale price.
Step 5. Decide Whether or Not to Stage Your Home
It's common knowledge these days that staging a home helps it sell for more money. But is staging a home always necessary? The answer is not necessarily, but you'll need to understand enough about interior design to know what can stay and what needs to go.
For example, you should never leave personal photographs displayed when trying to sell a house. This is because buyers need to be able to picture themselves and their family living in the home before they'll put in an offer on your house. Wedding photos and the like will take buyers out of their daydreams and will work against you when trying to sell your home.
You should also avoid potentially triggering items like hunting trophies, religious icons and anything that makes a political statement. Remember, this is about selling your house quickly for the most amount of money, not about making a statement with your home decor.
Home staging can be expensive! If you hire a company to stage your house entirely, you're looking at paying for storage of your extra stuff, plus the actual staging service. This can run anywhere from $1000-$3000+ CAD depending on the size of your home, how long the house is on the market and how extensive the staging is. You could also buy your own staging items and re-sell the items after the house is sold.
Some Realtors offer free staging or have their own decor items great for sprucing up your home so it shows well.
Step 6. Hire a Professional Real Estate Photographer / Videographer
Even though you're selling your own home, that doesn't mean you don't need great photos and videos. Buyers and their agents will be combing through the MLS daily to search for their dream home. Cheaping out on poor-quality photography and videography is a rookie mistake.
Don't make this serious error when you're learning how to sell a house without a Realtor. The photos & video is how your home makes a first impression on buyers. They won't even step foot in the door if the photos look terrible.
Consider investing in an online 3D tour walkthrough as well. It's a great way for buyers to view the house before booking a private showing.
Step 7. List Your Home on the MLS
You've worked hard to bring your home to market and now it's time to get it listed on the MLS and Realtor.ca. You have the ability to list your home without the help of a Realtor by requesting a mere posting via a discount real estate brokerage. This is also sometimes called a flat fee MLS listing.
With a mere posting, the discount real estate brokerage will post your home for sale on the MLS and Realtor.ca, but won't help arrange showings or provide any of the other services a listing agent would.
If you want buyer agents to show your home, it's a sound decision to offer a buyer agent's commission so that the agents showing buyers your home will be compensated for the sale. How much to offer is up to you. However, the industry standard for the buyer-side commission is around 2.5% of the final sale price.
You could also choose to offer a flat fee commission structure instead. Be aware that should you decide not to offer a buyer agent commission, agents will be much less likely to show your home to their buyers as they will lose out on their commission for that client.
In addition to the MLS, you can choose to list your house for sale on websites and classified sites such as Kijiji or Craigslist. Facebook has many for sale by owner groups that you can join where people can share their FSBO listings. Don't forget you can also advertise your listing on other social media platforms, such as Instagram or TikTok.
Step 8. Marketing Your Listing
It takes more than simply listing your home on the MLS and putting a sign up in your yard to sell a house. You may also consider taking more intentional steps, such as reaching out to local Realtors to see if they may have buyers interested in homes in your area. You can also run ads online on social media or even knock on the doors in your neighbourhood to see if anyone knows a friend or family member looking to move to the area.
You can even hold your own open house events. Open houses are usually held on Saturdays and Sundays in the afternoon. Be sure to put your open house signs at major nearby intersections several hours before the open house is scheduled. Don't forget to share your open house dates & times in your city's local Facebook groups.
Print out information sheets for the open house and greet potential buyers into your home. Show them around and answer any questions they may have for you about the property. To prepare for an open house, make sure the home smells pleasant, all the lights are on and toilet seats are down.
When scheduling private showings with buyers or agents, try to be as available as possible. Being open to showings between the hours of 9:00 am and 9:00 pm is generally advisable. Many people will want to come to see your home after they finish work for the day.
You should also be sure to remove any dogs from the home during the showing and leave once your buyer arrives with their agent. Buyers won't feel that they can speak openly about the home while you're present. You can always return at the end of the showing time and answer any questions they may have for you about the property.
Step 9. Negotiation of Offers
If you've received an offer or two, congratulations! That's no small feat. Since you don't have a listing agent who can negotiate for you, you'll have to be careful here. Ensure that all offers are submitted formally in writing to be considered. This is when you should hire a real estate lawyer who can review any offers and advise you along the way. If the offer has conditions, be careful as the deal is not considered firm until all conditions are fulfilled in writing by the condition deadline.
When negotiating a deal try not to turn down any offers completely. Even if the offer is too low, you can send back the offer at a preferable number with your ideal terms.
If your home has been sitting on the market too long you may want to consider the pros and cons of waiting for a stronger offer to come along. This is where the expertise of a Realtor can often come in handy. Realtors pay close attention to the local real estate market and can advise you if it's better to negotiate a lower price now or wait it out until another buyer comes along. Selling a house without a Realtor may leave you feeling unsure if you should negotiate on the listing price or not.
Step 10. Closing The Deal
Even if you decide to sell your own house and be your own listing agent, closing on a home is not something you can handle yourself. Hiring a well-reviewed real estate lawyer is a must! Real estate lawyers are highly trained and usually specialize in real estate law, so don't just go and hire any lawyer as they won't necessarily have the knowledge required to complete your deal.
During closing, if your buyer is working with a Realtor you'll need to pay the buyer agent's commission, usually around 2.5% or a flat fee if you prefer. If an unrepresented buyer happens to come to you and they're not working with a Realtor, you'll be able to save more money when you sell.
If all this sounds like a lot of time and work, you may decide that the listing agent is worth their commission price. You can always hire a Realtor in Canada to help you list your home. Working with a listing agent to sell your home can be a great idea if you're short on time, don't feel prepared to handle the sale alone, if you need more extensive staging services or if your property is considered difficult to sell for any reason.
Companies that help you sell a house without a realtor
There are several companies in the Canadian real estate marketplace that can help you privately list your home for sale. Businesses like FairSquare (formerly Purple Bricks), Property Guys or Duproprio in Quebec offer services on a sliding scale. For example, you can choose to use their photographer or hire your own directly.
Another company that offers simple listing services to sell a house without a realtor is Easy List Realty. You can utilize their FSBO Selling Platform and FSBO Syndication System for a flat fee of $499 CAD plus applicable taxes. Using their services you can get your home listed on the MLS & Realtor.ca in as little as 12 hours, seven days a week.
Easy List Realty also offers features such as assistance with paperwork, 3D tours, customized lawn signs, seller's guide, buyer's guide, pro services directory, help with pricing your home correctly and getting your open houses listed on Realtor.ca.
These independent for-sale-by-owner companies offer many varied services at different price points, so it's best to research each thoroughly before deciding which discount brokerage is right for you.
FAQs About How to Sell a House Without a Realtor
How to sell your house without a Realtor?
First consider the pros and cons of selling your home privately. If you decide that you're listing your home for sale by owner, begin by researching your listing price and consider any potential renovations that could add value to your home. Next, hire a licensed home inspector and obtain a pre-listing inspection. Prepare your home for sale and decide whether or not you need to stage your house for photos, videos and showings. Hire a professional photographer & videographer and list your home for sale on the MLS by working with a discount brokerage such as FairSquare or Property Guys. Market your listing online and hire a real estate lawyer to help you handle the paperwork and logistics of negotiating any offers. Close the deal and celebrate!
How to sell your house fast without a Realtor?
First hire a discount brokerage such as FairSquare or Property Guys, or if you're in Quebec there's a private selling platform called duProprio you can use. To sell your house fast without a Realtor, consider investing in additional services that are done for you quickly, such as photo & video and home inspection. It's faster for these companies to hire their own reliable vendors but it may cost you more money than going direct.
How to sell your house without a Realtor in Ontario?
To ensure everything is above board you first need to hire a real estate lawyer. The lawyer will help you with the paperwork during the offer and closing processes. In Ontario, all real estate deals are overseen by RECO (the Real Estate Council of Ontario). If you wish to list your home on the Multiple Listing Service (MLS) RECO requires a listing brokerage to review all paperwork for your listing, even if the listing is for sale privately by the owner.
How to sell your house without a Realtor in Alberta?
The steps are similar to Ontario, however in Alberta, there are certain laws you're required to follow. For example, a real property report by a land surveyor is required for all real estate sales, private or not. A real property report includes a land survey and title search to ensure there are no issues such as a lien on the title.
How to sell your house without a Realtor in Quebec?
To help sell your house without a Realtor in Quebec you can use a private listing service like duProprio to have your home listed on the Quebec MLS. DuProprio is a listing platform for private home sales in Quebec. They offer everything from representatives, appraisers, real estate coaches, notaries and advisors to help you sell your home privately in Quebec. Even if you choose to list your home using a platform such as duProprio, you can also list it for sale on other sites such as PubliMaison and Kijiji as a way to advertise your listing.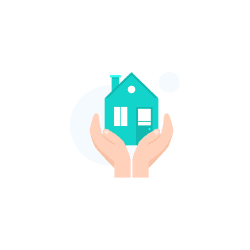 Find the best mortgage for your needs