CAA-Quebec: All you need to know about the rewards program!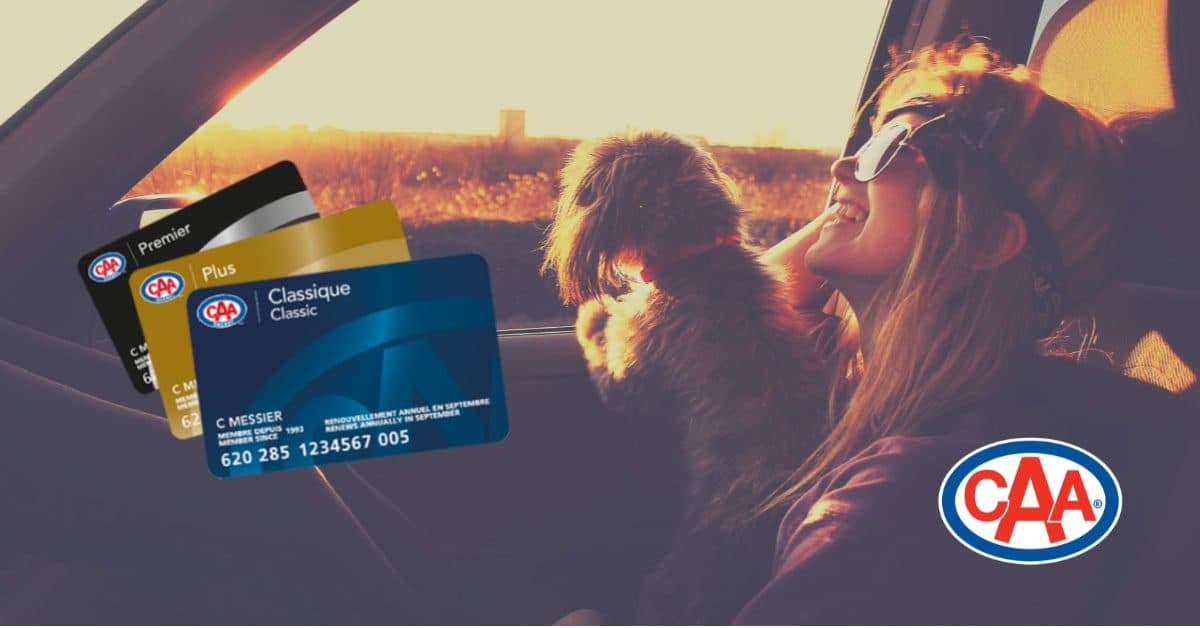 Have you ever run out of gas on the highway or in a backwater town? Locked your keys in your car? Ever had a puncture when changing a tire is not one of your strongest points? Then you are probably already a CAA-Quebec client. And if not… What are you waiting for? Everyone needs roadside assistance sometime!
The CAA-Quebec Road Membership Rewards Program is not free, but it can be very useful, even profitable, and if you play your cards right, your annual subscription could cost you a lot less than the original price!
Here is a detailed article so that the CAA-Quebec program no longer holds any secrets for you.
Let's start at the beginning. What is the purpose of this program, which has existed since 1904? CAA-Quebec is a roadside assistance option, but it's also a travel counsellor to help you plan a getaway or a specialist who can help you send in a quote or make a claim.
What options are available?
As you can see, the CAA-Quebec program is for motorists and offers many other advantages. But there are three different subscriptions: CAA Classic ($7.42/month or $89.00/year), CAA Plus ($13.08/month or $157.00/year) and CAA Premier ($17.42/month or $209.00/year).
Please note that if you own a recreational vehicle (RV), you can activate the option to have your RV towed for $74 with the CAA Plus or CAA Premier packages.
Since the basic idea behind CAA-Quebec is to provide assistance, members will be entitled to four service calls per 12-month period. In addition, if you have taken the CAA Plus RV or CAA Premier RV options, you will be entitled to four services specifically for recreational vehicles.
The RV option also covers snowmobiles and quad bikes.
Here is a table to illustrate the differences between the subscriptions, according to the main services you may need.
| | | | |
| --- | --- | --- | --- |
| | CAA Classic | CAA Plus | CAA Premier |
| Towing | Up to 5 km | Up to 160 km | Up to 160 km (for 3 services) and up to 500 km (for 1 service) |
| Safe ride service | First 25 km free of charge | First 25 km free of charge | First 50 km free of charge |
| Fuel delivery | Fuel charged to member | Free fuel | Free fuel |
| Battery boost | Free of charge | Free of charge | Free of charge |
| Flat-tire replacement | Free of charge | Free of charge | Free of charge |
| Free vehicle lockout service or locksmith service at your primary residence | Reimbursement up to $50 | Reimbursement up to $100 | Reimbursement up to $150 |
CAA Quebec has a full list of the differences between the options.
CAA-Quebec Membership Rewards Program has discounts for gas and insurance
You will also be entitled to a discount on gasoline in CAA Dollars when you fill up at Couche-Tard (per litre of fuel):
From 0 to 34.99 litres: 1 cent discount in CAA Dollars
From 35 to 54.99 litres: 2 cents discount in CAA Dollars
55 litres or more: 3 cents discount in CAA Dollars
But if you have the RV option, it's 3 cents off regardless of the amount purchased.
With the CAA card, you can also get CAA-Quebec travel insurance at a 10% discount, CAA-Quebec auto and home insurance at a 10% discount, rebates on purchases in CAA shops, automobile and home advisory services (free and unlimited), discounts on inspections at CAA-Quebec auto inspection centres, and travel accident insurance coverage (CAA Classic: up to $150,000, CAA Plus: up to $300,000 and CAA Premier: up to $500,000).
Your CAA-Quebec card also offers you roadside assistance when you are out cycling.
The really interesting thing is that it is the member who is insured and not the vehicle. So even if you are with a friend in his car and you get a puncture, you can use your membership to get the assistance service.
Are there any services not covered by my membership?
There are a few exceptions, such as towing a vehicle following an incident due to a legal infraction or that is in a no-parking zone, repeated towing or breakdowns due to necessary but neglected maintenance or repairs, access to a car that requires snow removal that is not done, assistance to limousines, towing a car without a licence plate, or a second towing for the same breakdown.
The full list of exceptions can be found here.
If you are elsewhere in Canada or the United States, you are covered (with the exceptions noted above) by the nearest CAA or AAA service. Service is available wherever you are accessible by land in Canada and the United States, including the Hawaiian Islands and Alaska. The CAA-Quebec website has a detailed pages about any CAA-Quebec exclusions.
How can I reduce the cost of my membership?
CAA-Quebec has several partners who will allow you to earn CAA Dollars or Rabais Dollars CAA. The first will be applied to your renewal the following year and the second to your invoice at the partner retailer.
Here are a few examples:
10% discount at Tutti Frutti Breakfast and Lunch
10% discount at East Side Mario's
30% bonus on purchases at Boutique Magis
Up to 25% discount for Stars on Ice
25% discount and 3% in CAA Dollars at Bétonel Dulux
Exclusive discounts at Enterprise, National or Alamo for car rental
Free first year subscription to AmigoExpress
Over 42% discount at La Ronde
Up to 15% discount at VIA Rail
6% discount in CAA Dollars at Aldo's
4% discount in CAA Dollars at Keurig's
20% discount at the Quebec Museum of Civilization
Really, there's something for everyone and above all, if you pull out your CAA card every chance you get, you might even rack up enough discounts to pay for your annual membership in full.
More perks from the CAA Membership Rewards Program
There are even more partners and possible savings so be on the lookout as merchants will not always ask you if you have the card. It's up to you to find out or to keep an eye out for the CAA sticker visible in partner stores.
It also pays to refer friends as you will get 10 CAA Dollars for each person who becomes a member through your referral.
The website and mobile app (available on Google Play or in the App Store) also offer a wealth of information. You'll find articles like "Is heat bad for your battery?", "Everything you need to know about scooters" and tips on "Converting a van into a vanlife". There is also an eight-part podcast called "Sans détour" which focuses on electric mobility.
In addition, you can get an estimate of the value of a used car, free of charge. There is also a calculator on the site (under the Advice tab) for the fixed, variable and environmental costs of using a vehicle. You will also find a wealth of information of all kinds and you can even download a contract for the purchase or sale of a car between private owners.
In addition to everything available on the web, you will receive by post the CAA-Quebec magazine, which focuses on travel and automobiles.
Avoid the line at the SAAQ? Yes, please!
CAA-Quebec has 10 service outlets where you can register or scrap your vehicle or renew your driver's licence. A great way to save time!
For a list of all services, visit the CAA-Quebec site.
CAA-Quebec also has a driving school, but it's not just for new drivers. You can have personalized courses, a driving skills evaluation for drivers in the process of being hired by the Société des transports de Montréal (STM) in search of their class 2 licence with an F endorsement, but also courses to better master winter driving, adapted vehicles, driving with a trailer and a program adapted to seniors aged 65 and over.
If you are not yet convinced of the wealth of information on the site (accessible even to non-members, a fact worth noting), there is also very practical information such as the fact that a vehicle travelling at 50 km/h and in good condition will take 26 metres to come to a halt in the event of emergency braking. A very useful fact to be aware of, for sure!
Other texts such as "Alcohol, drugs and mobile phones while driving: 7 facts" present elements that are mostly well-known, but which are worth revising from time to time. This text can be found here, for those interested in refreshing their memory about safety.
What is CAA Travel?
It is basically a travel agency, through which you can book Caribbean packages, hotels, flights, flight-hotel combos, cruises, activities, Disney holidays and package tours. They also offer business travel.
You will be able to make reservations, ask for advice, download driving routes or tourist information and, of course, take out travel insurance.
Take a look around the destinations page, just to make your mouth water and make you want to start packing your suitcase right away!
[Offer productType="CreditCard" api_id="5f35480892ec22115033b309″ id="170749″]
In addition, you will receive a discount in CAA Dollars for each booking.
Then you can buy all the necessities for your trip in one of the CAA-Quebec boutiques, while enjoying a 10% discount with your membership card.
There are frequent offers for members, whether it be for car products, tents or backpacks. There are also weekly sales, which you can view or receive directly in your email inbox by subscribing to the newsletter so you don't miss out.
CAA-Quebec in numbers
13,000: Number of services that the program can handle… every day! This amounts to an average of 500 services per hour. Of course, the waiting time will be a little longer on a February morning when the thermometer is -40 and a lot of cars won't start!
650,000: Number of assistance services provided annually by the program
2,237: Number of rides home given to members who preferred not to take their car, either because of injury, illness or because they had a bit too much to drink at a party.
How to get an insurance quote
Whether you need car insurance, home insurance, or any other, CAA will give you a quote.
You can also do this by phone at 1-844-446-3636.
In short, the CAA-Quebec card is primarily used to help you out when needed for your car, but it also offers a large number of advantages, and members – both old and new – have everything to gain by exploring the website or the application in order to become familiar with all the services offered by this membership.
And if you'd rather treat yourself to CAA Dollars without applying it to your next renewal, you can also get gift cards instead.
When we said that there is something for everyone…
Take care and also enjoy your post-pandemic trips or road trips!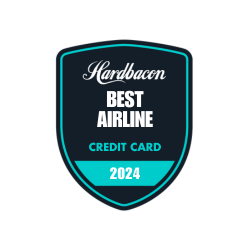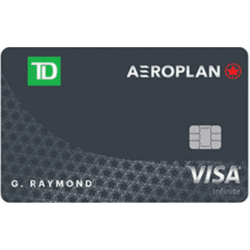 TD® Aeroplan® Visa Infinite* Card
22.99% (20.99% for Quebec residents)
Special offer: Earn up to $1,400 in value† including up to 50,000 Aeroplan points† and no Annual Fee for the first year†. Conditions Apply. Account must be approved by January 3, 2024.
†Terms and conditions apply;
The Toronto-Dominion Bank (TD) is not responsible for the contents of this site including any editorials or reviews that may appear on this site;
For complete and current information on any TD product, please click the Apply now button.