How to Earn Aeroplan Points at the LCBO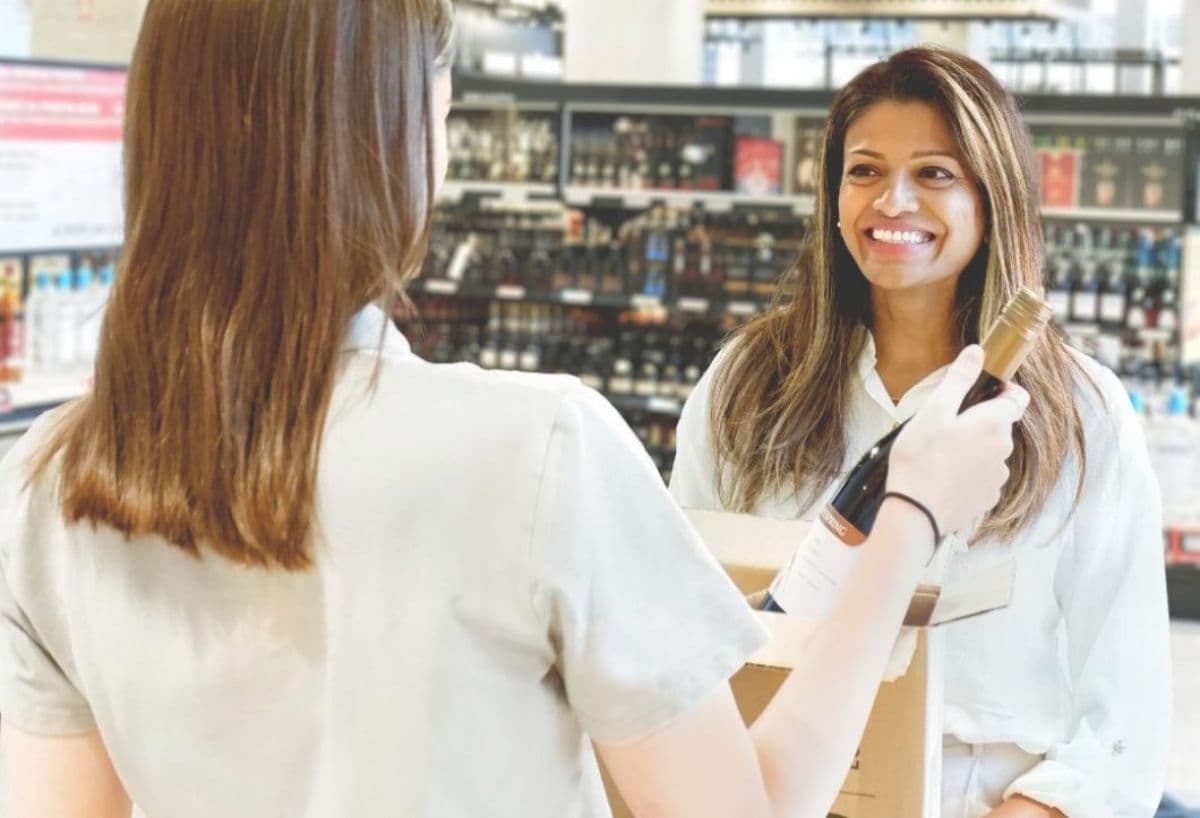 Over the last few years, loyalty programs have significantly grown in popularity with Canadians. Proof: many of us are already a part of these programs so that we can benefit from the rewards. With such a large selection of programs available, how do we choose the one that best suits our daily needs?
Aeroplan's loyalty program has placed this question at the heart of their system. Recently redesigned on behalf of the consumer and their needs, this program created in 1984 now has more than five million active members!
Contrary to public belief, the Aeroplan loyalty program is not only used for travelling and their points can also be redeemed for purchases of a variety of products and services that are partnered with Aeroplan.
Recently, the LCBO (Liquor Control Board of Ontario), a major liquor retailer, has become an Aeroplan partner and is now a part of their rewards program. This is no longer a dream, but a reality! It's now possible for Aeroplan members to earn points by purchasing their favourite alcoholic beverages in store, online, or on the LCBO app.
[Offer productType="CreditCard" api_id="60dd1b25125e5019eaa05c6c" id="146104″]
What is the Aeroplan loyalty program?
Previously marketed in the travel sector, Aeroplan's predecessor worked solely with accumulating "reward miles". Recently, the reward miles have been replaced with "reward points" and serve a larger demand with better ways to accumulate the points.
Whether it be in the air or on the ground, the Aeroplan loyalty program offers its members the chance to take advantage of a simple and effective points system.
Thanks to this points system, members have the chance to earn reward points not only by travelling, but also by shopping with a number of partner companies. Aeroplan members can also earn points on hotel stays, car rentals, Aeroplan credit cards and more.
Aeroplan and LCBO's Partnership
Prior to partnering with Aeroplan in November 2021, LCBO was associated with Air Miles. Globally renowned for their selection of quality alcoholic beverages as well as their support of local communities, LCBO is a government enterprise that started in 1927 and now has over 28,000 products in their inventory.
Today, their products can be found in more than 80 countries! The entire world can enjoy products from this first class company from Ontario.
In Ontario alone, LCBO has 680 branches and 400 express counters. Loved and frequented by Canadians, the government-owned company has made many loyal shoppers happy by announcing its partnership with Aeroplan. By purchasing your favourite products at LCBO, you can quickly earn Aeroplan reward points.
How to earn Aeroplan points at LCBO?
It's very easy to earn Aeroplan points at LCBO! You can shop in store, place an order on LCBO.com or use the LCBO mobile application. With each purchase, simply show your Aeroplan card or give your membership number at check out. LCBO also allows you to save your membership number to your online account so you won't have to enter the number manually with every purchase.
Every time you have a special occasion, Aeroplan offers the chance to earn one point for every four dollars spent. Moreover, exclusive offers are frequently updated and shared with members.
These offers allow members to purchase specific products offered at the LCBO in order to earn additional bonus points. For example, if you are an avid whiskey drinker, LCBO and Aeroplan might suggest that you purchase Seagram's Whiskey VO valued at $43.25 in and receive 200 bonus points.
Not only is the Aeroplan loyalty program free, sign up is very quick and easy. If you already have an Aeroplan account, you can simply link your LCBO profile to start earning your rewards points!
How to maximize your Aeroplan LCBO rewards?
The more points you have, the more you can maximize your rewards! There are many ways to earn points and the easiest and most effective way is to use your Aeroplan credit card.
Making daily purchases with your Aeroplan credit card is the simplest way to earn points and depending on the loyalty program you have, you can automatically become a member. However, it should be noted that you can also become an Aeroplan member without having a credit card. As stated above, it is quick and easy to sign up and become a member.
How to redeem your Aeroplan points?
This is where the real benefit of joining Aeroplan comes in! The rewards program allows members to accumulate points in a variety of ways, but that's not all!
The program also allows you to redeem your points in different ways. Therefore, as a member, you are not limited in the way you can use your points. There are many options available when it comes to redeeming your points.
However, it's important to note that Aeroplan's primary purpose remains the travel points program. This means that the exchange may be the highest when it comes to purchasing a flight or a vacation package. Don't panic! You can still redeem your points for alternative products and services that may be more useful to you.
Furthermore, as an Aeroplan member, you can redeem your points for enticing LCBO offers. With a value of 10 dollars for every 1000 Aeroplan points, members can also use their points to purchase LCBO gift cards on the eBoutique.
Do Aeroplan points expire?
You have 18 months before your Aeroplan points expire following a period of no activity in your account. There is an exception to this policy for Aeroplan credit cardholders, like the TD® Aeroplan® Visa Infinite* Credit Card. Members who hold an Aeroplan credit card are exempt from this policy and will not lose their points.
With that being said, in order to avoid any period of no activity, all you need to do is accumulate or redeem at least one point within an 18 month period.
There are other ways to keep your account active, such as donating, transferring and converting points to businesses, friends and family or to other loyalty programs.
Our top tip is to treat yourself to a nice bottle of wine every 18 months, making it easy to keep your account active!
What is the best credit card for accumulating Aeroplan points at the LCBO?
The market currently offers a large number of credit cards that allow you to accumulate points. However, with all of the complex information, it may seem a bit overwhelming and difficult to select the one that's best for you. In order to simplify this process, we recommend the use of our credit card comparison tool. This handy tool was designed to help you sign up for a credit card that truly matches your financial habits and it is free to use.
Now it is time to ask yourself the big question : which credit card has the most advantages while allowing me to collect reward points? Our team has already looked into this and we would like to introduce you to the TD® Aeroplan® Visa Infinite* Credit Card.
Annual fee: $139
Interest rate on purchases: 20.99%*
Interest rate on cash advances and balance transfers: 20.99%*
Rewards: up to 1.5 Aeroplan Rewards points per dollar spent
*(Purchase rate for rest of Canada: 19.99% and balance transfers: 22.99%)
The TD® Aeroplan® Visa Infinite* Credit Card costs $139 per year and has great flexibility when it comes to the types of purchases you can make to earn points. By becoming a cardholder, you can earn points through purchases such as gas, groceries, or simply by paying your monthly bills.
With an interest rate of 20.99%, this card allows for up to 1.5 reward points per dollar spent. In order to be eligible for this credit card, you must have a personal annual income of $60000. A household annual income of $100,000 is also accepted.
Limited time offer
Aeroplan has a limited-time offer available. If you sign up before January 3, 2024, you can get up to 50,000 Aeroplan points worth up to $1,400. On top of this, the card is free for the first year and no additional fees will be incurred.
This is not all! When you sign up for the TD® Aeroplan® Visa Infinite* Credit Card with the limited time offer, you will receive additional travel benefits like a discount on NEXUS membership fees. In addition, when a flight is taken with Air Canada, cardholders can check their first bag free of charge.
An additional offer valued at $60 gives new members the chance to sign up for a free Uber Pass subscription for six months. This offer ends on January 3, 2024.
In conclusion, even though there are many advantages of the Aeroplan and LCBO partnership, please drink responsibly. Cheers!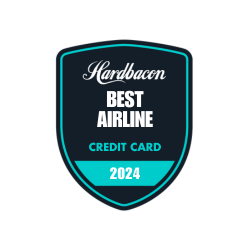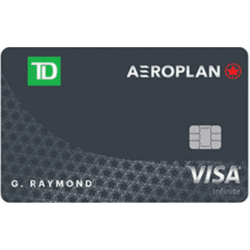 TD® Aeroplan® Visa Infinite* Card
22.99% (20.99% for Quebec residents)
Special offer: Earn up to $1,400 in value† including up to 50,000 Aeroplan points† and no Annual Fee for the first year†. Conditions Apply. Account must be approved by January 3, 2024.
†Terms and conditions apply;
The Toronto-Dominion Bank (TD) is not responsible for the contents of this site including any editorials or reviews that may appear on this site;
For complete and current information on any TD product, please click the Apply now button.