The Ultimate Guide to Journie Rewards In 2022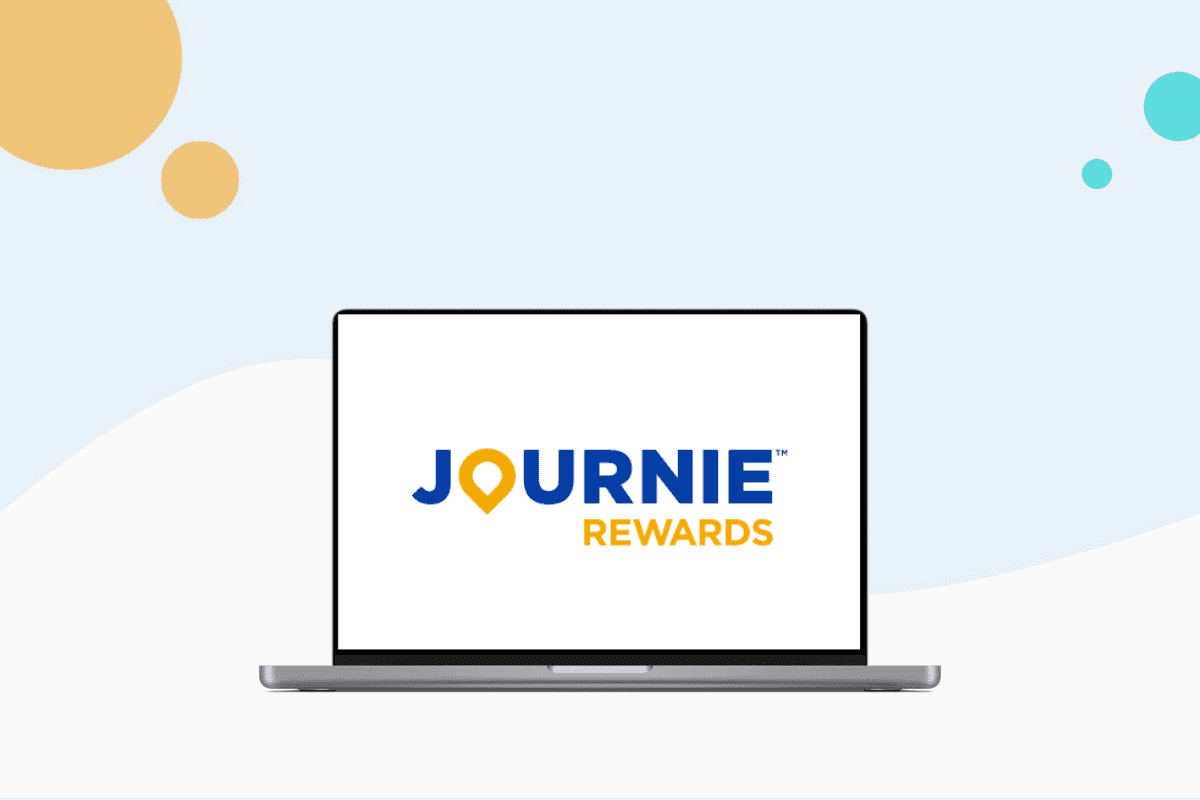 If you're suffering from wallet-squeezing gas prices, you're not alone. Drivers are facing higher fuel prices than ever before, but unfortunately, many of us have no choice but to drive. So, how can we lower our cost of fuel and relieve our pain at the pumps?
Well, you can change your habits or look for ways to reduce your overall gas expenses. One option is the Journie Rewards loyalty program.
Reducing those incredibly high fuel costs
Drivers have several options to reduce the cost of gas or diesel. The ones that will work for you depend on your situation. Some people will drive less, take public transportation, carpool, walk, or cycle. Others might switch to a smaller car, a hybrid, or an electric vehicle. These changes might not be practical for you, but there are other ways to save at the pumps.
Credit cards that earn cash back for fuel purchases are a popular option. However, choosing the right credit card for you will depend on how you plan to use your card and if the cashback justifies the annual fee.
Another way is to find a rewards program that offers a simple way to earn points for the gas or diesel you buy that you can apply to your fuel purchases. A great rewards program available on the market that we'll look at is Journie Rewards.
The Journie Rewards program lets users take advantage of multiple reward offers by using their points card or app. Keep reading to see how Journie Rewards can benefit you.
What are Journie Rewards?
Journie Rewards is a free program that allows users to accumulate points for rewards and reduced gas prices. Members of the program earn points at Pioneer, Fasgas, Ultramar, and Chevron gas stations.
The program is simple to use. All you have to do is get the free plastic rewards card at a participating retailer and sign up on journie.ca.
Alternatively, you can add the mobile app to your phone. The app works with both Apple and Android. Once you set up your account, you'll begin earning rewards as soon as you tap your card or app at the gas station.
Who can join?
The program is open to anyone 16 years-old or older and a Canadian resident. However, you can't combine accounts to accumulate points. Instead, each member earns points on their own account once their email address has been validated.
How do I earn points?
Once you join Journie Rewards, you earn points by filling up at one of the participating stations or buying merchandise at one of the stores participating in the program. You get one point per litre of fuel to a maximum of 150 litres per fill-up and two points for everything you purchase in the store.
With some exceptions, you can earn points for almost anything the member gas stations sell in their stores. Items you don't earn points for are:
Gift cards, tobacco
Alcohol
Prepaid long-distance cards
Prepaid cellular cards
Anything excluded by law
Bill payments
Anything excluded by Parkland from time to time
Natural gas.
Not all stores offer points for merchandise, so you need to check online to see if the store you're shopping at participates in the Journie Rewards program.
With Journie Rewards, you earn points on gasoline and diesel fuel. There's an additional incentive with Ultramar Gas, which offers discounts on specific days to buy diesel and premium fuel.
How do Journie Reward points work?
Journie reward points give you one point for every litre of fuel or two points for merchandise purchased at participating stores. Once you hit 300 points, you are eligible for $0.07 off per litre of gas or diesel up to 100 litres.
The discount is automatically applied once you enter your code at the pumps or store using the app. If you have a card, you need to swipe it at the pumps or in the store.
Your points are updated immediately. You unlock a choice of rewards at 75 points and at 150 points.
The rewards at 75 and 150 points don't reduce your point balance, which means you can redeem your rewards without affecting your point balance. After your 300-point discount is applied, you will start the process over again.
Do my points expire?
Your points reset to zero once you have reached 300 points and used your fuel discount. If your account has been inactive for 12 months, Journie will suspend your account. After another 60 days pass with no activity, it will be closed.
What can I get with Journie Rewards?
Once you get 75 reward points, you can log in to your Journie rewards account to see what you are eligible for. You will have seven days to redeem your reward; the same process applies to 150 reward points.
Your 300-point fuel discount will be applied automatically when you buy fuel. However, you need to redeem it within 30 days of reaching 300 points.
Carbon offset rewards
A unique reward the Journie program offers is the redemption of your points for carbon offsets. This option allows you to reduce your carbon footprint by using your points to invest in certified reduction emission projects. Every contribution is the equivalent of a carbon offset for a 45-litre fill-up.
Two goals of these projects are to reduce the environmental impact of emissions by developing ways to manage greenhouse gasses sustainably and to promote healthier communities. The project currently receiving the carbon offset investment is in Niagara, ON. This is a landfill focusing on gas capture and utilization.
Contributing to the carbon offset rewards program is easy. Once you have 150 points, you can choose from three rewards.
First, find and select the carbon offset reward option. Next, choose the carbon offset reward. Once you confirm your choice, the rewards will be put towards the purchase of a carbon offset.
Special offers with Journie Rewards
Journie Rewards offers several special promotions and ways to earn additional points. This is to help you redeem rewards faster.
When you join Journie Rewards and download the app, you are eligible to receive 150 bonus points. When you refer a friend, and they successfully register for Journie Rewards, your friend will receive a $0.02 per litre discount on their first fuel purchase.
As a bonus, you'll receive a $0.03 per litre discount to a maximum value. You must use your promotion within 30 days.
Journie Rewards has an offer with a CIBC Dividend Platinum Visa card. Once you apply and activate your CIBC Dividend Platinum Visa card, you will get the first year annual fee waived and 10% cashback up to $2,500 on your first four statements.
When you link your CIBC Dividend Platinum Visa with your Journie Rewards card or app, you'll be eligible for a $70 welcome bonus that you can use at participating stations. In addition, you'll get:
$0.1 off per litre on your first 250 litres
Three times the Journie rewards points at participating stations
Two free car washes.
You can earn additional bonus points and discounts by watching for special promotions on the Journie Rewards site. Some examples in effect right now are bonus points with Golf Canada and Canadream RV.
More ways to earn extra points and discounts
Ultramar currently offers special discounts for Journie rewards members. For example, you can save $0.02 per litre on Tuesdays on diesel fuel, up to 100 litres.
Journie Rewards members can also save $0.03 per litre on Thursdays on supreme gasoline. This deal is on Fridays in Quebec. All you need to take advantage of these offers is to present your card or app at the time of purchase.
Another opportunity you'll have to earn extra points is through the Facebook contest. To win up to 100 bonus points, you have to like their weekly Facebook post, comment on it, and do this every week. So by doing this, you could win 100 bonus points.
Journie Rewards has a spin-to-win promotion where you can win prizes each time you shop. You'll receive an email each time you purchase at a participating store. Follow the link in the email to be eligible for one of many prizes.
How do I sign up for Journie Rewards?
Signing up for Journie Rewards is easy. You need to be 16 years old or older, and you must get a Rewards card from one of the stations that offer it and register online.
Alternatively, you can download the mobile app on your phone. Once you're set-up, you begin earning rewards immediately. Make sure you get the bonus points you qualify for by signing up online and registering your card.
Are Journie Rewards worth it?
With all the rewards programs available today, you might wonder if you really need another one. The Journie Rewards program is an excellent no-cost way to get a discount on your gas or diesel and get additional rewards as you accumulate points.
While you can link your CIBC CIBC Dividend Platinum Visa card to earn extra savings on fuel, these days almost any credit card lets you earn extras on fuel ups. Cards like the Scotia Momentum® Visa* have cash back offers on fuel. No matter the card you use, the Journie loyalty program is still full of benefits.
It's free to use, points accumulate quickly, and you get a better deal on your fuel with Journie Rewards. As a bonus, you will notice there are promotional offers as well as new ways to earn extra points from time to time. Taking advantage of these offers is as easy as checking your email.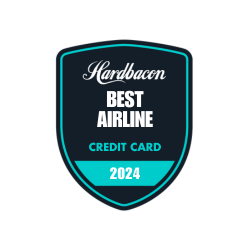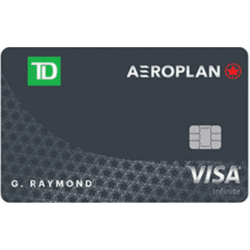 TD® Aeroplan® Visa Infinite* Card
22.99% (20.99% for Quebec residents)
Special offer: Earn up to $1,400 in value† including up to 50,000 Aeroplan points† and no Annual Fee for the first year†. Conditions Apply. Account must be approved by January 3, 2024.
†Terms and conditions apply;
The Toronto-Dominion Bank (TD) is not responsible for the contents of this site including any editorials or reviews that may appear on this site;
For complete and current information on any TD product, please click the Apply now button.