MyMcDonald's Rewards: Free Meals For Fast-Food Lovers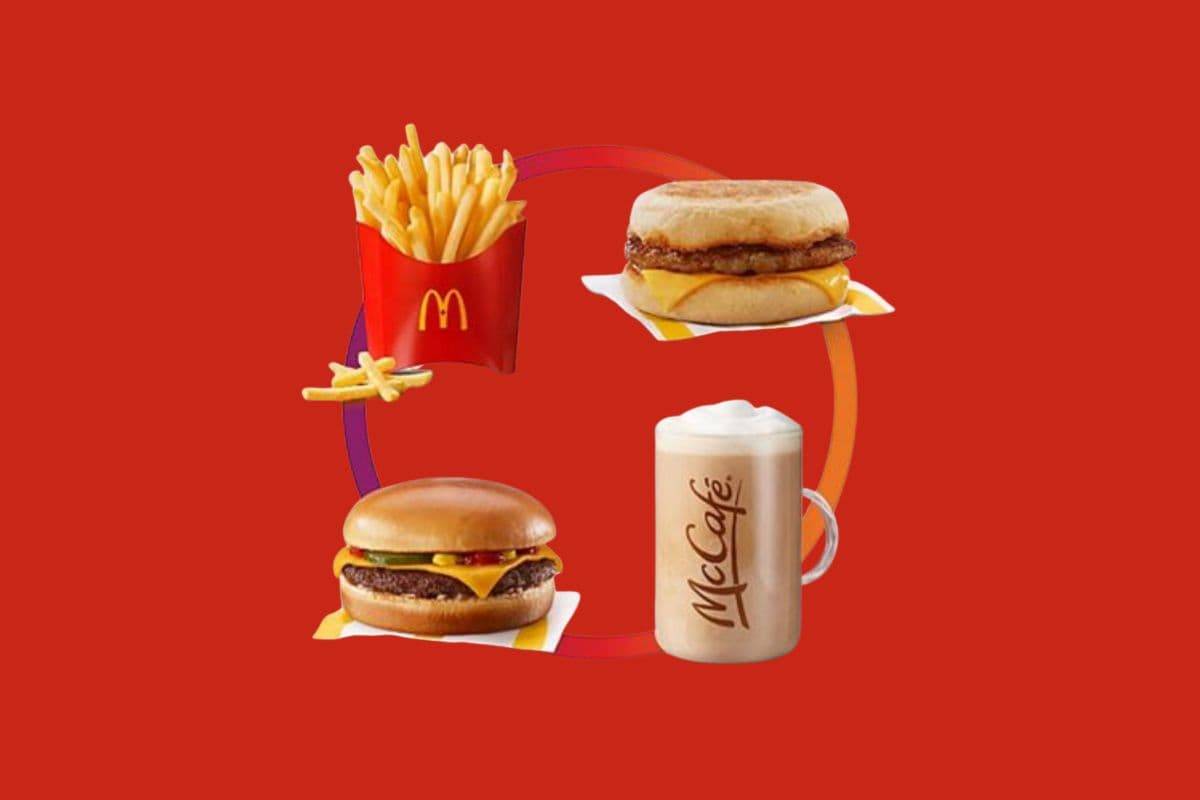 We're all familiar with McDonald's restaurants. Whether you are a regular, go there after a night out with friends or like to remember the Happy Meals of your childhood, it's impossible to forget this emblematic place! Since 2021, this major restaurant chain has adopted the MyMcDonald's Rewards loyalty program. MyMcDonald's Rewards is based on accumulating points with every purchase, and everything is done via the chain's mobile application. Here's how to get a free Big Mac once in a while!
How Does MyMcDonald's Rewards Work?
Across Canada, McDonald's has introduced the MyMcDonald's Rewards program, which works exclusively via the mobile application. You need to download it and register to take part in the program.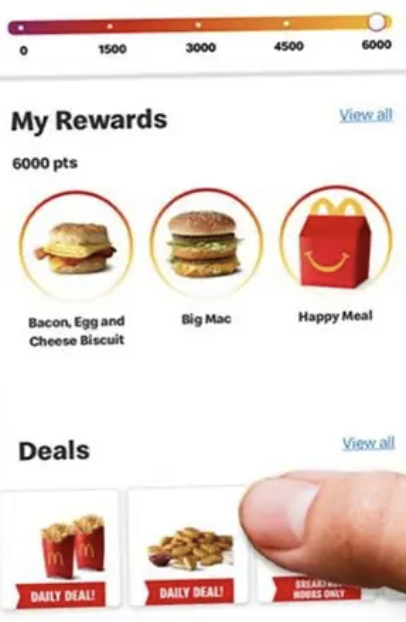 Once in the application, configure your payment method by debit or credit. Unfortunately, you cannot yet use Apple Pay or Google Wallet to pay for mobile orders.
To maximize the return on each order, choose a credit card that also offers rewards on restaurants or delivery. For example, the Scotiabank American Express card is free and offers 2 Scene+ points for every $1 in eligible purchases at restaurants and fast-food outlets.
With mobile ordering, you can order in advance and pick up your meal at the drive-thru, via curbside service or at the front counter. Once you've downloaded the application, you can also activate location and notifications to receive current offers.
How to Accumulate Points?
With the MyMcDonald's Rewards program, every $1 in purchases earns you 100 points redeemable for delicious free rewards. Since reward levels start at 2,000 points, you'll need to spend at least $20 before you get your first free coffee. Not bad!
The vast majority of products are eligible for points. In fact, you earn points on everything except these expenses:
Taxes, bag fees, deposits and other charges
Any purchase of a McDonald's card or amount applied to a McDonald's card
Delivery
How to Order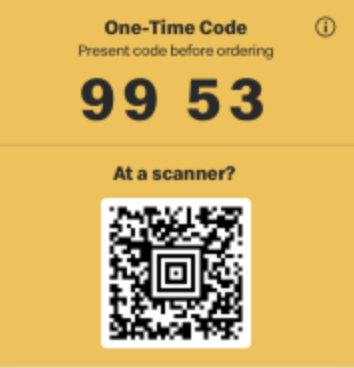 To get started, select your products from the list of available categories. You can add or remove ingredients as you wish. Then place your order and press Check-in when you're near the restaurant. After check-in, choose drive-thru, curbside service or front counter to receive your order. This is the best way to ensure that your order is ready when you are.
In the application, you'll see a progress line so you can follow the preparation of your order live. If you don't order via the mobile app, you'll need to provide your QR code at the counter, drive-through or terminal to earn your points.
What Happens If I Forget to Mention my Code?
Don't worry! Suppose you realize – after receiving your order – that you forgot to mention your code. Click on More in the application and you'll see the option to submit your receipt. You may also be asked to specify the date and time of the transaction, the order number, the transaction total and the pick-up location.
What Happens to McCafé Cards?
If you're a fan of McDonald's coffee, you may have already joined the McCafé rewards program. But this program ended in the summer of 2023, and you have until December 31, 2023 to redeem the points on your card at participating restaurants. You can now earn points for every coffee you order through the MyMcDonald's app.
How Do I Redeem MyMcDonald's Rewards Points?
McDonald's is one of Canadians' favorite fast-food restaurants. If you are one of the 16% of Canadians who buy fast food every day, you'll want to download the McDonald's app. It's safe to assume that many of you will be taking advantage of their most popular products. When you're ready to redeem your points, open the app and you'll be able to choose the reward you want.
Starting at 2,000 points, you can redeem your points for MyMcDonald's Rewards, such as a premium roast coffee. The new MyMcDonald's program includes five tiers of free rewards. Points are worth between $0.0006 and $0.0009, depending on the product chosen.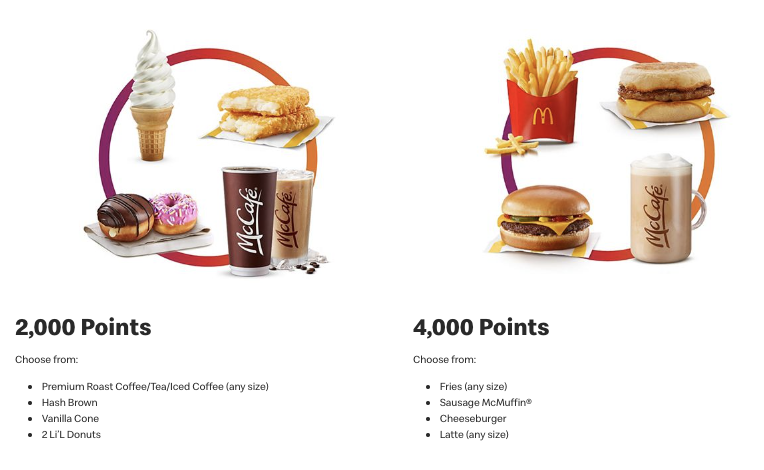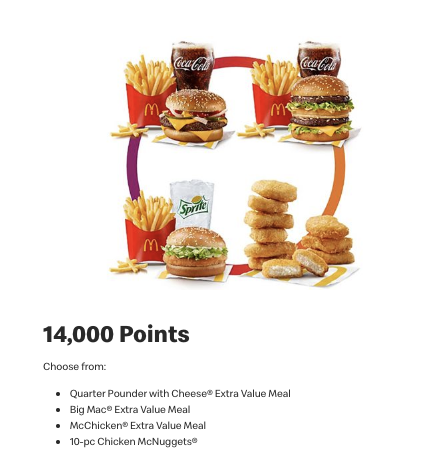 Even if the value of your points isn't enormous, they accumulate very quickly. For example, if you have a McMuffin breakfast trio at $7.49 three times a week, that's $22.47 in eligible points, or 2,247 points per week.
Do Points Expire?
Unfortunately, your points will automatically expire 6 months after being accumulated. So you have to be a regular McDonald's customer to really benefit from its rewards program. See all the details online.
| | |
| --- | --- |
| MyMcDonald's Rewards | Grade |
| Rapid accumulation of points | 4/5 |
| Value of points in $ | 2/5 |
| Ease of use (user-friendly app, Apple Pay integration, etc.) | 3/5 |
| Number of eligible products | 5/5 |
FAQs about MyMcDonald's Rewards
How to redeem McDonald's points?
It's simple! The program works similarly to other rewards programs. Log in to the app and you will see your points balance. Rewards that match your balance will be visible and you can add them to your order.
How to scan McDonald's coffee cup?
You can no longer participate in the McCafé rewards program since summer 2023. Now, turn to the McDonald's app to earn points on all your purchases, including coffee.
Do McDonald's points expire?
Yes, they expire 6 months after being obtained. Hurry up and claim your reward before they expire.
How to use McDonald's app?
First, download it and register. You will then have access to the menu of the closest McDonald's or the one you have selected. Click Order to place your order, then collect your purchases and enjoy your meal.
How to use McDonald's points?
Every time you make a purchase, you accumulate 100 points per $1. Once you have 2,000 points (after $20 in purchases), you can exchange them for rewards. There are 5 tiers (2,000 points, 4,000 points, 6,000 points, 10,000 points and 14,000 points) which provide access to different free meals. The point value is not huge, but the accumulation is fast. Accumulation and rewards are done via the application.