The 15 best rewards programs in Canada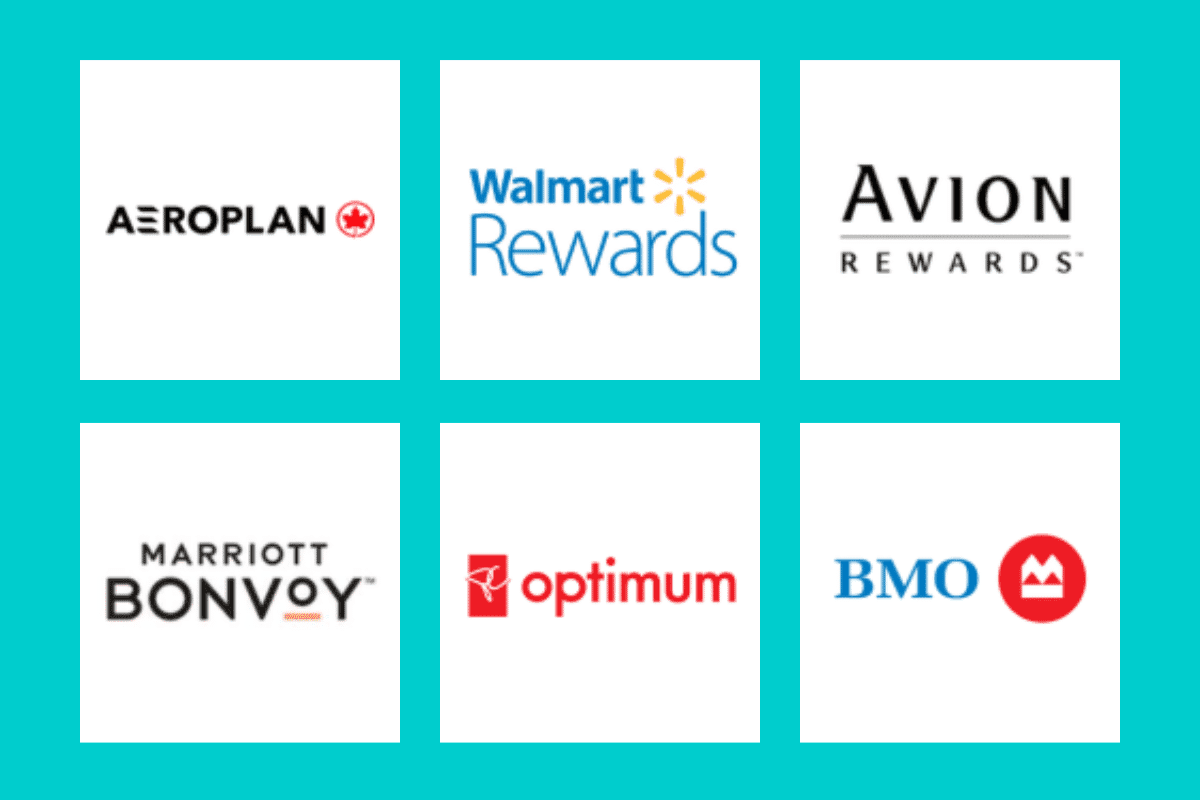 Do you get tired of missing out on the perks that come with being a loyal customer? Do you want to make the most of your purchases and earn rewards for your loyalty? Look no further! Here's a list of the top 15 rewards programs in Canada that will help you get the most bang for your buck.
Scene+: Best rewards program overall
The Scene+ program excels as a comprehensive rewards program, covering a wide spectrum of member lifestyles and preferences. Its integration with a variety of industries–from entertainment and dining to tech, shopping, and travel–offers members an incredible range of earning possibilities. A particularly attractive aspect is the longstanding partnership with Cineplex Entertainment, making Scene+ the go-to rewards program for movie enthusiasts. Whether purchasing movie tickets, concessions, or digital content from the Cineplex store, every transaction results in an accumulation of valuable points.
Scene+ members earn one point for every $2 spent on groceries (and lotteries in Atlantic Canada) at any grocery store in their network, including Sobeys, IGA, and Voilá), five points for every dollar spent on movies, concessions, or memorabilia at Cineplex, and one point for every $3 spent on foot at Harvey's, Swiss Chalet, Montana's, and other select restaurants. Points accumulate through online shopping via Rakuten, Best Buy, and Apple, through hotel and car rentals with Expedia, and at Scotiabank with certain banking services, including Scotiabank credit cards. 
Points pay off at the same outlets for groceries, free movie tickets, food, bank account credit, and travel discounts at the rate of 100 points per dollar. Scene+ membership account holders can monitor their points with their free app.
[Offer productType="CreditCard" api_id="5f32b19192ec22115033b2d5″ id="202170″]
Aeroplan: Best rewards program for North American Flights
For those frequently flying within North America, the Aeroplan reward program for Canadians is unparalleled, with a substantial network throughout North America and beyond. Aeroplan miles get accrued not only on Air Canada flights. You can also use them with the extensive roster of Star Alliance and other partner airlines. This includes United Airlines, Lufthansa, and ANA, among others, on in-flight food and beverage purchases, duty-free merchandise, and on purchases made with Aeroplan credit cards. 
Aeroplan offers a robust collection of credit card partnerships, allowing travellers to earn points on everyday purchases and double-dip when booking flights. Cards associated with Aeroplan include American Express Aeroplan Card and TD Aeroplan Visa Infinite, each of which offers generous earning rates on everyday spending categories like gas, groceries, dining, and food delivery, and travel bookings. You can also earn points on every other purchase. Moreover, the program's versatility extends beyond the sky, with the option to redeem points for car rentals, hotel stays, and memorable experiences, adding to its standing as the top rewards program for North American flights.
You can earn Aeroplan points whenever you book a flight or vacation package at Air Canada or one of its partners. Get more when you make a purchase in their eStore (with partners such as Gap, Amazon, and Roots) or at one of the partners in their retail network (like Starbucks, Uber, or the LCBO). Points generally build up at a rate of one point for every dollar spent, although this can vary depending on the retailer. 
Next, redeem points for flights (at a rate of $0.02/point), car rentals ($0.90/point), hotels ($0.82/point), merchandise ($0.68/point), and gift cards ($0.71/point). 
[Offer productType="CreditCard" api_id="631783e23fb86e5793a23a43″ id="201507″]
Walmart Rewards: Best rewards program for penny pinchers
Walmart Rewards perfectly fits frugal shoppers. With every purchase you make using your Walmart Rewards Mastercard or World Mastercard, you earn points toward future savings. Whether you're stocking up on groceries or buying the latest gadgets, Walmart Rewards ensures every dollar you spend goes toward future discounts.
In addition to a $50 bonus after you spend your first $500 on your Walmart Rewards Mastercard, there is no annual fee, and you can earn 1.25% on purchases on Walmart.ca and in-store (3% with Walmart Rewards World Mastercard), 1% at gas stations (1.25% with World Mastercard), and 1% for purchases on either card anywhere else. You can also earn 5% on the purchase of Apple products at any Walmart store.
Walmart rewards points can be redeemed when checking out at any Walmart store or Walmart.ca. Simply choose "Redeem Walmart Reward Dollars" as a payment option and select the amount (in $5 increments).
[Offer productType="CreditCard" api_id="5f71f34736a168616a45e125″ id="229114″]
Tims Rewards: Best coffee rewards program
Canada runs on coffee, and if you're a caffeine enthusiast, Tims Rewards has got your back. With every purchase of a delicious cup of Tim Hortons coffee, you earn points toward free beverages, baked goods, and even sandwiches. It's like getting an extra perk with every sip!
Tims Rewards doesn't stop at giving you freebies–it also gives you access to exclusive promotions and members-only offers. Whether you're a daily coffee drinker or an occasional indulger, Tims Rewards ensures that every visit will be a rewarding one.
You can earn Tims rewards points by making in-store purchases at a rate of ten points for every dollar spent. Redeem points for certain products depending on the number of points earned at seven different levels. For example, 300 points earns a free donut, hashbrown, or cookie. Meanwhile, 400 points can be redeemed for a free coffee, tea, select baked goods, or bagel. Another 1,100 will cover a free breakfast sandwich or soup.  
[Offer productType="CreditCard" api_id="64dd008b7271d033a068311b"]
Avion Rewards: Best rewards program for international flights
Avion Rewards is the perfect companion for those who dream of exploring far-off destinations or taking globetrotting adventures. As one of Canada's most renowned travel rewards programs, Avion Rewards offers you the flexibility to earn and redeem points on flights to destinations around the world.
Avion Rewards doesn't limit its benefits to just flights–it also pampers you with exclusive perks like access to airport lounges and travel insurance coverage. Whether you're planning an epic European getaway or a tropical escape, Avion Rewards will enhance your journey every step of the way.
Avion Rewards points are earned by using your RBC Avion Visa card. There are three RBC Avion Visa cards: Platinum and Infinite–both earning 1% of your purchases back in points–and Infinite Privilege, earning 1.25% in points on your purchases. In addition, the Ion Avion card has no annual fee and earns 1.5 points for every dollar spent, while the Ion+ Avion card earns 3 points for every dollar spent, but there is an annual $48 fee.
Avion points can pay your bills or credit card balance, make purchases from the Avion Rewards Catalogue, and book flights and vacation packages in $10 increments. They can even apply to your mortgage payments, making this a versatile rewards program indeed.  
[Offer productType="CreditCard" api_id="5f354f1692ec22115033b30a" id="170734″]
Marriott Bonvoy: Best hotel rewards program
Marriott International's loyalty program, known as the Marriott Bonvoy rewards program, stands out as the best hotel rewards program due to its impressive network of hotels and unparalleled benefits. With over 7,000 properties spanning 130 countries and territories, members have an abundance of options when it comes to redeeming their points, whether it's for a luxury stay at a Ritz-Carlton, a family vacation at a Marriott resort, or a business trip at a Courtyard by Marriott. With multiple membership levels, frequent guests get rewarded with additional benefits. These include complimentary upgrades, late check-outs, and bonus points on stays, further enhancing the value of the program.
Additionally, Marriott Bonvoy extends beyond just hotel stays. Members can earn and redeem points on car rentals, cruises, and unique experiences, including cooking classes with renowned chefs and exclusive concerts. Moreover, the program's partnerships with various airlines allow members to convert points to frequent flyer miles, increasing the program's versatility.
With your Marriott Bonvoy American Express credit card, you will earn five points for every dollar spent at Marriott hotels and two points for every American dollar spent on all other purchases. Other perks include five times the points for bookings and purchases at Marriott hotels, one free night at a Marriott hotel annually after your card's anniversary, travel coverage, exclusive offers, and lending options.
Marriott Bonvoy points are worth $0.08 each, meaning you will need to earn anywhere from 5,000 to 100,000 points to redeem for a free night's stay. You have the option of transferring your points to frequent flyer miles with a number of airlines. Marriott Bonvoy points can book cruises and flights, rent cars, and purchase gift cards for technology and fashion items at a number of partnership stores, like American Eagle, Bath and Body Works, and Wayfair.  
[Offer productType="CreditCard" api_id="5f7605b526875048523bc75c" id="145997″]
PC Optimum: Best rewards program for groceries
Who doesn't love saving money on groceries? With PC Optimum, you can earn points on every purchase you make at participating grocery stores, including Loblaws, No Frills, and Shoppers Drug Mart. Redeem these points for discounts on future grocery purchases, making PC Optimum the go-to rewards program for anyone looking to stretch their grocery budget. You earn 10 PC Optimum points for every dollar spent in-store. You can also earn 15 points for every dollar spent at Shoppers Drug Mart and 10 points per litre purchased at an Esso or Mobil station. Simply install the PC Optimum app, and you are good to go. The program keeps track of your purchases and suggests items that will offer you the most benefits for earning points when shopping at PC stores. 
You can collect PC Optimum points with or without a PC Mastercard. However, with the Mastercard, you will earn ten points for every dollar spent in a PC store, 25 for every dollar spent at Shoppers Drug Mart, 30 points per litre at Esso or Mobil stations, and 10 points per dollar spent anywhere else. 
You can redeem points for anything sold at a PC or Shoppers Drug Mart store, including technology (TVs, tablets, and more), health and beauty products, and of course, groceries. You must redeem points in increments of $10 for every 10,000 points earned. Redeem PC Optimum points at the gas tank at Esso or Mobil stations at the rate of 4,000 points for a $0.10 per litre discount to a maximum of 40 litres in one fill and 10,000 points for a car wash.
[Offer productType="CreditCard" api_id="5f32a25c92ec22115033b2cf" id="176685″]
BMO Rewards: Best rewards program for savers
Are you looking to turbocharge your savings? If so, then BMO Rewards is perfect for you. By collecting BMO Rewards points with your credit card and redeeming them for merchandise, travel, and even cash back, you can maximize your savings potential. But BMO Rewards doesn't stop at helping you save money–it also offers exclusive benefits like travel insurance and concierge services.
To take advantage of BMO Rewards, you will need a BMO Rewards points credit card then earn points at a rate of one point for every dollar spent. With a number of credit card tiers, all but the bottom-most tier have an annual fee. However, the higher-tiered cards come with more perks. For example, the BMO Ascend World Elite Mastercard offers five points per dollar spent on travel and three on dining, but there is a $150 annual fee. The BMO Eclipse Visa Infinite card offers five points per dollar spent on dining, groceries, gas, and transit purchases, but there is a $50 annual fee. If you opt to join the BMO Rewards program, be sure to investigate which card is right for you and your budget.  
BMO Rewards points apply to travel purchases (at a rate of 150 points per dollar), investments (15,000 rewards points to invest $100). You can also use them for gift cards and merchandise (at an average of 43 cents per point). You can even convert your BMO Rewards points to cash at the rate of 45,000 points for $50 in your bank account. 
[Offer productType="CreditCard" api_id="5f31908963ae8636997fa691″ id="202160″]
Petro-Points Rewards: Best rewards program for gas
Petro-Points, Petro-Canada's rewards program, is the perfect rewards program for drivers. With every visit to Petro-Canada, you earn points for fuel discounts, car washes, accessories (like windshield fluid), and even snacks. 
Petro-Points Rewards goes beyond just fuel rewards–it also offers exclusive partnerships, allowing you to earn points on everyday purchases. From groceries to dining out, Petro-Points Rewards rewards you for your regular spending habits.
Earn one Petro-Points Rewards point for every litre of gas or dollar spent at Petro-Canada. This changes to three points per litre if you sign up with your RBC debit or credit card. 
Redeem points at the rate of $1 for every 1,000 points to buy gift cards at any of PetroCanada's partnership retail stores. Use them for merchandise at the PetroCanada store or to make a donation to one of PetroCanada's charities. 
The Petro-Points Rewards has teamed up with other rewards programs, meaning that you can exchange your Petro-Points Rewards for RCB or Hudson's Bay, and soon, Triangle points to earn even more savings.
Triangle Rewards: Best rewards program for men
Triangle Rewards, Canadian Tire's rewards program, has an extensive network of partners to provide you with exclusive offers and promotions on a wide range of products. These include tools, automotive accessories, home improvement items, groceries, and special promotions on household goods. Triangle Rewards replaced Canadian Tire's "money" points reward system in 2018.
Points, referred to as Canadian Tire Money (CTM), become earned at a rate of 0.4% back at Canadian Tire and partnership retailers and three points per litre at Canadian Tire gas stations. CTM also applies to any of the program's affiliate stores – like SportsChek, Mark's Work Warehouse, and Party City–by showing your Triangle Rewards card or app at the check-out. You can redeem your CTM at the same retail stores online at a rate of $1 per CTM dollar. 
You can earn Triangle Rewards points with or without a credit card, but signing up for a Triangle Rewards Mastercard or World Elite Mastercard each comes with its own benefits. Neither card has an annual fee, and both offer 4% back on purchases, but you will earn $0.05 per litre back on gas purchases ($0.07 on premium gas). With a Triangle Rewards Mastercard, you will earn 0.5% on all purchases and 1.5% at grocery stores, while the World Elite Mastercard pays 1% on purchases and 3% at grocery stores.
Plum Rewards: Best rewards program for bookworms
Indigo's Plum Rewards program, runs through Indigo Books & Music Inc., the largest book retailer in Canada. Membership in the Plum Rewards program allows book enthusiasts to earn points on every purchase they make, both in-store and online. Purchases go beyond books;  Plum Rewards members can also earn points on a wide range of items, including toys, gifts, and lifestyle products. These points can apply to discounts on future purchases, making it an ideal program for frequent book buyers.
Plum Rewards points get earned at a rate of five points for almost every dollar spent (some exceptions apply) online or in person at an Indigo Store. Points can be redeemed with the first 2,500 points earned (with a $5 reward value). Redeeming in larger quantities will earn greater rewards. For example, redeeming $10 will only cost 4,500 points, and $200 is 8,500 points. If you'd like 10% off of almost every purchase, free shipping on all orders, and VIP access to promotions and events, you can change your membership to the Plum+ Rewards program for a $39 annual fee.  
Plum Rewards also offers its members exclusive promotions and special bonus events throughout the year to help them accumulate points even faster. Personalized recommendations based on members' past purchases are another perk of this program, helping book lovers discover new reads. Furthermore, the program is completely free to join. This program has garnered widespread popularity in Canada, making it the best rewards program for bookworms.
Be Well: Best Rewards Program for wellness
Be Well is a Canadian pioneering wellness rewards program launched by Rexall. It offers a unique opportunity for its members to earn points while maintaining their health and wellness. The Be Well program not only rewards points for purchases made at Rexall. It also recognizes health-related goals and participating in wellness activities. This dual rewards structure motivates members to prioritize their well-being while still enjoying the benefits of a loyalty program.
The Be Well program allows for the redemption of points in the form of discounts on future purchases at Rexall stores. Members also receive personalized health and wellness advice, early access to promotions, and exclusive member events. Plus, Be Well connects you to a comprehensive health management app, making it easier for members to track their health goals and stay motivated. This innovative approach to wellness rewards makes Be Well the best program for those focused on maintaining and improving their health.
Ten points are earned for every dollar spent, redeemable at the rate of 25,000 points for $10 of merchandise (except for prescriptions) in all Rexall stores. Installing the Be Well app personalizes the experience with special offers based on your shopping history to help you earn points faster.    
Peak Rewards: Best rewards program for BC residents
Peak Rewards arose as an innovative program offered by BC Hydro to the residents of British Columbia, Canada. The program encourages participants to make efficient use of their smart home devices, contributing to more balanced energy consumption in the province. By participating in Peak Rewards, customers allow BC Hydro to remotely adjust their connected smart devices–smart thermostats, networked EV chargers, and load controllers–during specific 'peak time events.' In exchange, BC Hydro users receive $50 for each of the three programs in which they enrol.  These adjustments are minor and might include a slight reduction in a smart thermostat's temperature or delaying the start of an electric vehicle's charging.
Participation in Peak Rewards is entirely voluntary, and participants maintain complete control over their devices, with the ability to opt out at any time. Each event lasts no more than four consecutive hours, and after an event ends, the device returns to its normal operation. BC Hydro's Peak Rewards program is highly beneficial for residents with multiple smart devices in their homes.
Moi: Best rewards program for Quebec residents
The Moi Rewards program, initiated in May 2023, is a compelling rewards scheme targeted at Quebec residents in Canada. The program is extensive, covering not just Metro grocery stores but also Jean Coutu (in Ontario and New Brunswick, too), Super C, Brunet and Première Moisson, with approximately 900 participating locations where members can collect and redeem points. The Moi Rewards program aims to enhance customer relationships, improve the in-store shopping experience, and provide unique rewards and benefits to participants.
Participation in the Moi Rewards program allows members to accumulate points through purchases (one point for every dollar spent) at participating stores, along with earning extra points through various promotions and the associated Moi RBC Visa card (offering two times the points on purchases in the stores mentioned above and on restaurants, gas, and EV charging and one point on purchases everywhere else). Redeem these points for a range of rewards such as product discounts, special offers and gifts (500 points has $4 cash value). Members also benefit from exclusive offers, personalized experiences based on their shopping habits, and the simplicity of the program's use, making Moi Rewards a comprehensive and appealing rewards program for Quebec residents.
[Offer productType="CreditCard" api_id="649c26a9654f372ff228e051″ id="261983″]
ATB Rewards: Best rewards program for Alberta residents
ATB Rewards is a unique loyalty program for Albertans offered by ATB Financial, a financial institution and Crown corporation owned by the Province of Alberta. This program rewards members with points for purchases on their ATB Mastercards. Points can pay down your ATB Mastercard balance, fund an investment or pay down a loan. They can even convert to cash and deposit to your bank account. You can also use them to make a number of online purchases on the ATB website. Lastly, the program includes a charity component, allowing members to donate their points to local non-profit organizations, thereby giving back to the Alberta community. The program aims to benefit and appreciate loyal ATB Financial customers, and it is especially beneficial for those who do most of their banking with ATB.
With an ATB World Elite Mastercard, you'll earn 1.5 points for every dollar spent and as many as ten points for every dollar spent with an ATB Gold My Rewards Travel Mastercard.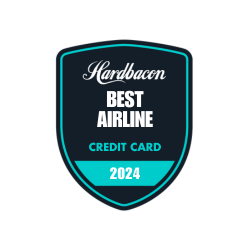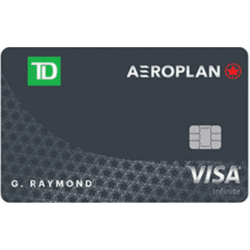 TD® Aeroplan® Visa Infinite* Card
22.99% (20.99% for Quebec residents)
Special offer: Earn up to $1,400 in value† including up to 50,000 Aeroplan points† and no Annual Fee for the first year†. Conditions Apply. Account must be approved by January 3, 2024.
†Terms and conditions apply;
The Toronto-Dominion Bank (TD) is not responsible for the contents of this site including any editorials or reviews that may appear on this site;
For complete and current information on any TD product, please click the Apply now button.