The 12 Richest Ontarians Living Outside of Toronto: Their Net Worth and How They Made Their Money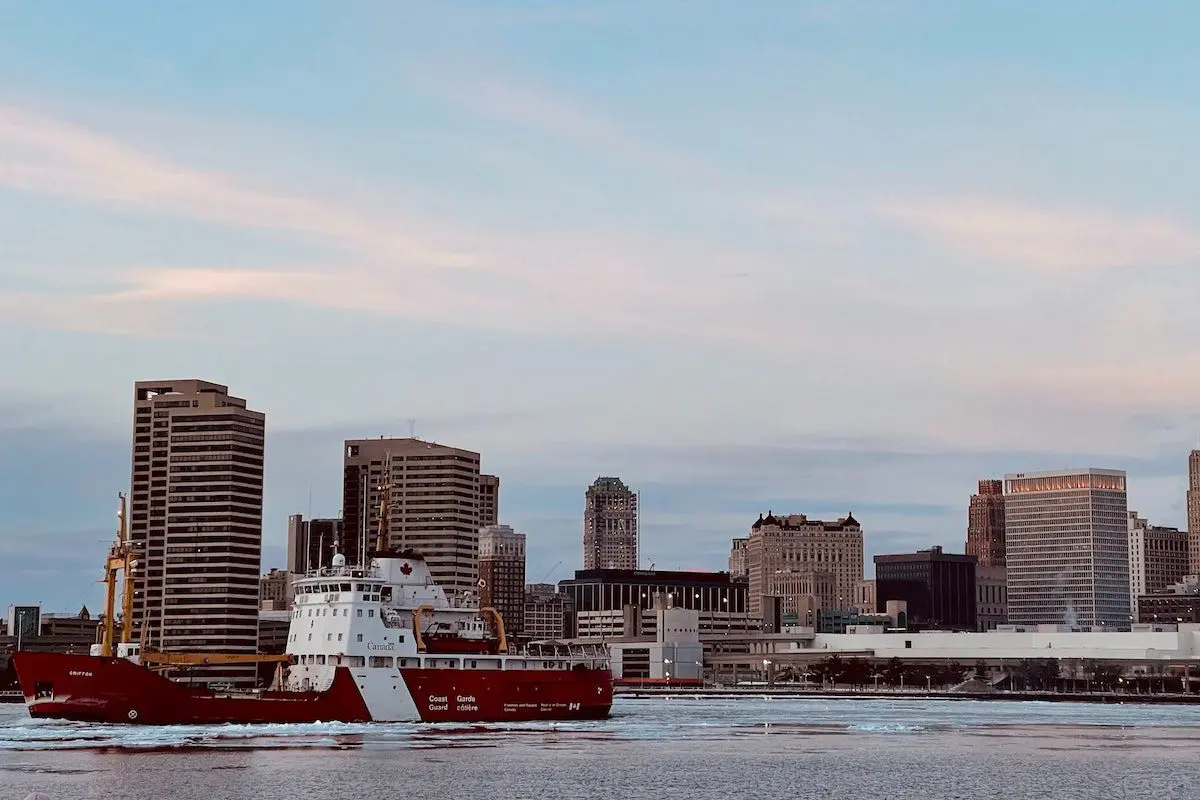 Ontario is the economic powerhouse of Canada, but Toronto can't take all the credit. Home to almost half of all Canadians, there's a bevy of opportunities in cities such as Windsor, Guelph or Oakville. It should come as no surprise that the hub of manufacturing, real estate development and commerce has helped feather the nests of some of Canada's most prolific go-getters. 
So, if you've ever wondered who the richest Ontarians living outside of Toronto are, here's a quick list to tickle your fancy. If we can learn anything from these billionaires, it's that a little elbow grease and a couple of bootstraps are among Ontario's richest resources. 
12. Richard Peddie – $1.21 billion
Hailing from just outside Windsor Ontario, Canadian wunderkind, Richard Peddie, has the Midas touch. His storied success tells the tale of how even a working-class kid can rise from humble beginnings to Canadian billionaire with a little grit, wit and heart. Celebrity Net Worth estimates his fortune at 1 billion USD (1.21 billion CAD).  
The Odette School of Business grad started out in the Sales and Marketing Departments of Colgate and Kraft. This marketing whiz made quite a splash and soon landed prestigious CEO gigs at the likes of Pillsbury, SkyDome (now Rogers Centre), The Toronto Raptors and Maple Leaf Sports & Entertainment –  and the list goes on. And on. And on.
Peddie is best known, and beloved, for turning the Toronto Maple Leafs into one of the most valuable sports franchises in the NHL during his tenure as President and CEO. This guy's got street-cred in spades. 
Peddie's $1.2 billion net worth is out matched only by his heart. He has consistently been a champion for the little guy. Unafraid to lose a few friends, Peddie reduced the price of NHL tickets to make hockey more accessible to fans. His latest philanthropic passion-project is transforming Amherstburg, where he currently resides, into "the best small town in Ontario."
11. Vic De Zen
–
$1.3 billion
Venetian born and Swiss trained tool and die maker, Vic De Zen used his vocational background to turn a three-man start-up into Canada's largest plastic producer. Canadian Business puts this go-getter's net worth at about $1.3 billion. 
Disillusioned by the empty promises of his Canadian employer, De Zen decided only he should be in charge of his success. Together with two of his co-workers, Vic established Royal Plastics in 1970 – Canada's first ever domestic plastics extruder. Within 10 years, De Zen et al turned a quarter million-dollar operation into a $100 million dollar beast that eventually rebranded to Royal Group Technologies ltd.
But in 2004, allegations of fraud and bad press forced Vic to sell his life's work. Ever the eternal industrialist, this aristocrat landed squarely on his feet. Back by popular demand, De Zen went on to establish ZZEN Group of Companies Ltd and Vision Group of Companies. The former specializes in commercial and industrial real estate while the latter manufactures vinyl and various hi-tech building materials.
The birthplace of his children and untethered success, Vaughan, Ontario, is still the place Vic calls home. To show his immense gratitude, he donated $10 million dollars in 2016 to help build the Mackenzie Vaughan Hospital. 
10. Rudy Bratty – $1.36 billion 
Rudy Bratty knew he wanted to be a builder just like his dad. His parents valued education so much they insisted he pursue higher learning first. With his Osgoode Hall Law School degree in tow, Rudy set forth to revolutionize the GTA.
 Did we mention he struck his first major real estate deal before he was even old enough to drink? True story. In just a few decades, Rudy transformed his father's modest building company into a real estate developing behemoth – The Remington Group. 
Rudy currently serves as Chairman and CEO with his son as COO. This family develops and operates almost every kind of real estate endeavor you can think of – residential, commercial, retail and income properties.  Their billion-dollar secret? Rudy was one of the first real estate developers to recognize the need, and demand, for mixed-use High Rises. Proof that solving a problem will pay you back in spades. 
Canadian Business has clocked Bratty's wealth at about $1.36 billion. This man about town calls Vaughan, Ontario his office away from the office – aka home
9. Alan Zekelman
–
$1.45 billion
Windsor is called the City Of Roses, but it should actually be called Valley Of the Dollars. This small town is also home to Canadian steel tycoon Alan Zekelman. This whip-smart industrialist used his Ivy League education, and family legacy, to help transform the family business into one of the largest steel pipe and tube manufacturers in North America. Forbes estimates his personal net worth at 1.2 billion USD (1.45 billion CAD). 
Alan's father founded the company, Atlas Tube, in 1984 where Alan served as president. It was sold to the Carlyle Group in 2006. But it wasn't long before the family bought their business back in 2011. The University of Toronto grad put his Bachelor of Commerce degree to good use, helping to transform the family business into a world-renowned steel company, JMC Steel Group (now known as Zekelman Industries). 
But Alan's greatest hits don't stop there. Zekelman is widely known for his generous charitable contributions. Windsor born Billionaires share a deep-seated passion for giving back. Some of Zekelman's donation recipients include the Mishkan Israel Synagogue, Holocaust Memorial Center Zekelman Family Campus and The Lori E. Talsky Center for Human Rights of Women and Children. 
This manufacturing maverick (and social justice champion) currently hangs his hat in Bloomfield Hills, Michigan. It should come as no surprise that this savvy steel-man feels right at home in America's industrial heartland. 
8. DeGasperis Family– $1.66 billion 
Triple A brothers Alfredo, Angelo and Antonio immigrated to Canada from Italy in search of the Canadian Dream. Turns out that dream was turning their family owned start up, ConDrain, into one of Canada's most prolific infrastructure developers. This tight knit family proves that many hands make a lot of money – about $1.66 billion according to Canadian Business. 
Alfredo started a trucking company and eventually brought his brothers Angelo and Antonio to Canada. The three soon began laying pipes for sanitation company Cadillac Development Corp. Ltd. Their skill, workmanship and professionalism quickly made them number one in the number two business. 
The Italian triarchy then pivoted from laying pipe to construction and real estate development. ConDrain was established by 1954 which eventually led to the birth of Meritus and Aspen Ridge homes. Their group of companies now corner the markets of road construction, infrastructure development, underground utilities development as well as residential and commercial real estate development. They even created a telecommunications company that was eventually sold to Rogers Canada. What can't these guys do? 
Their empire now cuts cheques to thousands of employees including almost the entire DeGasperis family tree. Now that's amore! The patriarchs and their kin still live, and lunch, in Vaughan Ontario. 
7. Clayton Zekelman – $1.69 billion
While Clayton shares ownership of Zekelman Industries with his brothers, it's his telecommunications company that really butters his bread. Well, actually he has two of them – MNSi Telecom and Nexicom. Clayton established MNSi Telecom in 1995, making it the oldest internet and tele-service provider in the Windsor – London area. If anticipating market trends were a superpower, Clayton would have a cape. This tech titan snagged a great deal when he bought Nexicom from the retiring Downs brothers in 2016.
 Zekelman works tirelessly to build a proprietary fiber-optic network to deliver the fastest possible internet service to every Windsor area resident. He's even laid the groundwork to deliver services to areas of Windsor that aren't even developed in anticipation of urban sprawl. Now that's forward thinking! 
This university drop-out proves that all you need to succeed is a little grit, and maybe some family money. Today, according to Forbes, his nest egg is sitting at 1.4 billion USD (1.69 billion CAD). Despite his wealth, Clayton Zekelman still lives in his hometown Windsor. 
6. Hasenfratz Family – $1.71 billion
The Hungarian born patriarch of the Hasenfratz Family shows us that what immigrants lack in Canadian heritage, they more than make up for in entrepreneurial spirit. Frank Hasenfratz went from refugee to Canadian billionaire with the tools in his home-based machine shop. Canadian Business has estimated this family's wealth at $1.71 billion. 
The Hasenfratz Family don't have time for your sexism. They're too busy smashing glass ceilings. After her father turned his one-man business into a burgeoning manufacturing company, Linda joined the team as a machine operator at Linamar and worked her way up. It wasn't long before she used her University of Western Ontario MBA to push her father's business to the global forefront. 
Under Linda's various leadership roles such as CEO, COO and President she and her father turned Linamar into Canada's second largest automobile parts maker. Linamar currently manufactures and supplies automotive parts worldwide. With Linda at the helm, Linamar grew from $800 Million to $6 Billion in operating revenue by 2017. 
Linda is one of the highest paid, and highly decorated, women in business. She's been inducted into the Canadian Business Hall of Fame, named Canada's Outstanding CEO Of The Year and even named to the Order Of Canada (the second highest honour for merit). Her philanthropic passion-projects include supporting women-in-business initiatives. And she's running it from Guelph, Ontario. 
5. Muzzo Estate – $1.86 billion 
Hailing from Venice, Marco Muzzo Senior, who died in 2005, is the man-behind-the curtain helping to transform the GTA into an urban utopia. According to Canadian Business, Muzzo's family has a net worth of $1.86 Billion. 
First to arrive in Canada, Elio Muzzo helped his brother, Marco, emigrate to Toronto. Elio taught Marco everything he needed to know about plastering with exceptional workmanship. Once he honed that skill to perfection, Marco and Elio founded their drywall contracting company, Marel Contractors. 
It wasn't long before Marel Contractors became synonymous with superiority. They quickly emerged as the developers of choice, virtually crushing the competition and amassing one of the most prolific family fortunes in Canadian history. Like a one-two punch, this duo became a force to be reckoned with. The Muzzo brothers also created one of Toronto's largest development firms, the Pemberton Group. 
Both Marco and Elio have since passed but their legacy remains eternal. Unchanged by their staggering success, the Muzzo brothers have a long history of giving back. The family business remains partnered with The United Way and has made a sizable donation to the Mackenzie Vaughan Hospital.  The family currently lets their hair down in Woodbridge, Ontario. 
4. Michael Lee-Chin
– $1.93 billion
If you don't have generational wealth, bootstraps will do. Jamaican-born Michael Lee-Chin became a self-made billionaire with a ton of hard work and even more talent. This guy is no stranger to getting his hands dirty. He's also got brains for days. According to Forbes, Michael Lee-Chin has a net worth of 1.6 billion USD (1.93 billion CAD). 
Lee-Chin started stacking dollars landscaping for a Jamaican hotel, and cleaning the engine room of a cruise ship. He bankrolled his first year at McMaster University himself. 
Unable to find gainful employment in Jamaica, Lee headed back to Canada and snagged a job at Investors Group. There, Michael became an investing mastermind. He scooped a small business loan and purchased a stake in Mackenzie Financial Group. Lee grew that investment seven-fold and used the profits to buy AIC Canada. The majority of his wealth currently comes from Portland Holdings Inc, of which he is founder and chair, as well as his 65% stake in the National Commercial Bank of Jamaica. 
Not to be outdone by his fellow benevolent billionaires, Michael is an active philanthropist. It's not uncommon for this investment rockstar to make donations in the tens of millions to recipients like The Royal Ontario Museum, The Rotman School of Management and the Joseph Brant Hospital Foundation (among many others). He currently calls Burlington, Ontario home. 
3. Barry Zekelman – $2.78 billion
Barry currently serves as the President, Chairman and CEO of Zekelman Industries, the family steel and pipes business. This York University drop out is no slouch in the boardroom either. Under his leadership, Barry grew the business from $2 million in sales to over $1.2 billion.
Barry's also packin' balls of steel. He ruffled quite a few feathers when he bent Federal Election Commission rules by making financial contributions to the 2016 Trump Campaign. His dinner with Don to discuss steel trade protectionist policies did more than raise a few eyebrows. But sometimes gettin' it done means stepping on a few toes. It's not personal. It's business. 
The Zekelman family are active philanthropists. Their sizable charitable donations are made possible by Barry's shrewd business acumen. Today, this billionaire bad-boy works hard and plays hard on the Canadian side of Lake St. Clair. 
2. Peter Gilgan
–
$4.47 billion
Next on the list is another working-class prodigy and self-made Billionaire, Peter Gilgan. Born to a family of nine in Burlington, Ontario, this real estate developer knows how to stand out from the crowd. He soon figured out the secret sauce to mind-bending wealth is to build the kind of home he wanted to live in. Forbes has estimated Peter's net worth at 3.7 billion USD (4.47 billion CAD). 
This certified CPA used his knack for numbers to figure out how to build upscale luxury homes on shorter and wider parcels of land. A concept that shifted the paradigm of building practices at the time. He founded Mattamy Homes in 1978, and remains CEO to this day. This home-building reigning champ hit above his weight class, knocking that small startup into one of the largest residential real estate developers in North America. 
Peter knows that success doesn't happen in a vacuum, so he commits to connecting with each of his employees to make sure they know they're the heart of his business. On top of that, this billionaire makes it rain on his favorite causes, giving the largest ever recorded donation of $100 Million to the Toronto Hospital for Sick Children.
Currently, Oakville Ontario is where the heart is for this mindful mogul. 
1. Mark Scheinberg
– $5.93 billion
Rackin' points for team college dropout, Mark Scheinberg stacked his chips with equal parts luck and pluck. Together with his dad, these Israeli born software savants turned their online gambling platform into a poker powerhouse. According to Forbes, Mark's wealth tips the scales at about 4.9 billion USD (5.93 billion CAD). 
In 2000, Mark's father Ian Scheinberg founded a software company called PYR, which specialized in developing software for online casinos. One year later, he finally decided to create his own casino with his son Mark. PokerStars.com was born. Under his leadership as CEO, Mark transformed PokerStars into the internet's largest online poker playing platform – a gambling juggernaut that continues to host high profile poker tournaments to this day.
After selling the PokerStars parent company for a cool $4.9 Billion, this programming prodigy used the sale proceeds to fund his investment company, Mohari Hospitality. Through that investment firm, Scheinberg develops luxury real estate and leisure destinations for those with deep pockets. He currently owns a stake in high end amenities such as The One hotel in Toronto, the Ritz-Carlton Yacht Collection and the Centro Canalejas in Spain.
Mark doesn't shy away from enjoying the fruits of his labour, but not without giving back. Mark and the Scheinberg Family Relief Fund regularly support causes like Covid relief, animal welfare and food security. Currently, Mark kicks off his shoes on the Isle of Man, United Kingdom.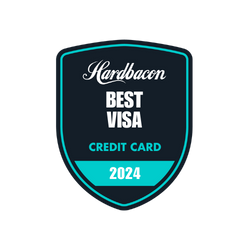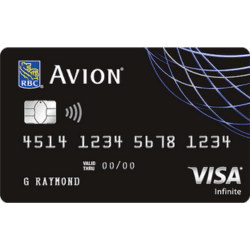 RBC Avion Visa Infinite
Get up to 35,000 Avion points*, that's enough to fly anywhere in North America or the Caribbean! Apply by January 21, 2024. Apply online and get a response in as little as 60 seconds. * Conditions apply.