The 9 Richest Canadians Living in the United-States: Their Net Worth and How They Made Their Money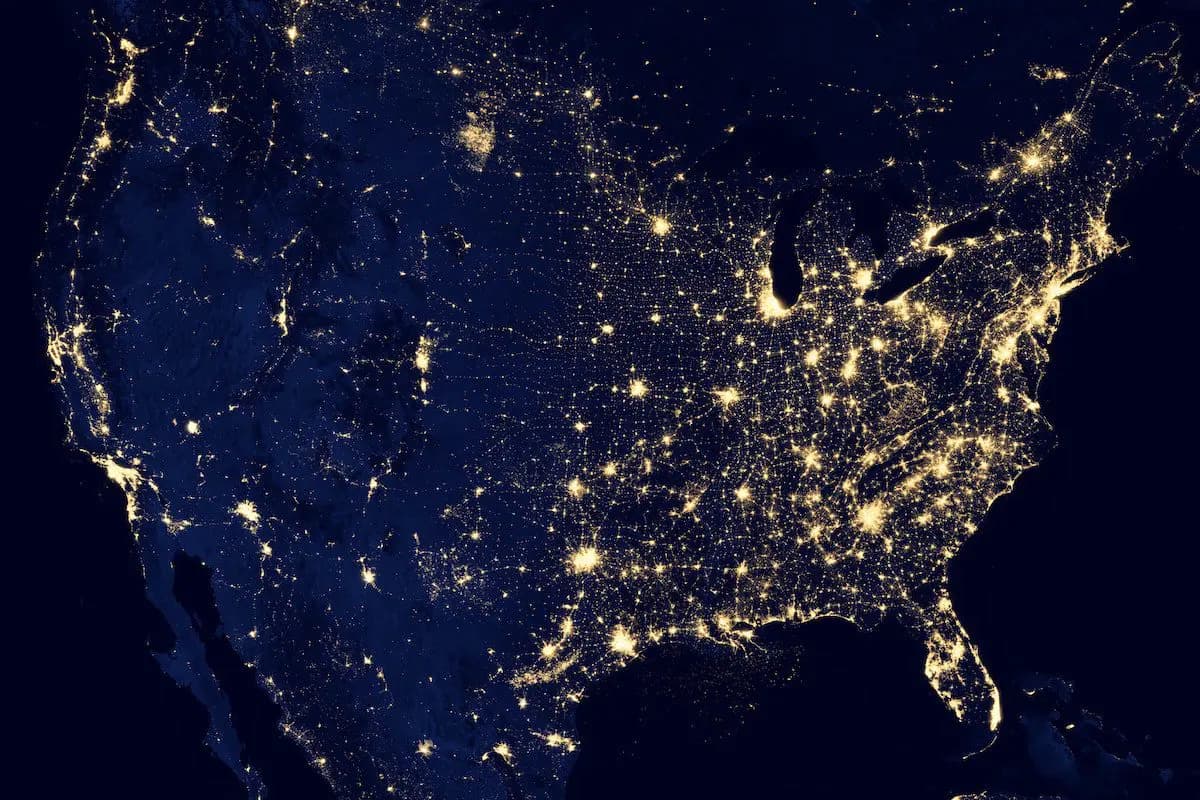 Canadians have been shaping the world's business landscape for quite some time. In fact, there are probably dozens of successful companies that you didn't realize had Canadian roots. Due to this, it should be no surprise that when Canadians come to the United States they tend to flock to tech-heavy areas like Silicon Valley.
Canadians have been instrumental in creating some of the most exciting tech companies in the United States over the past decade, including Google, Slack, Uber, and Instacart. Of the nine billionaires on this list, seven made their fortune from finding some type of tech company. For those not in tech, only one billionaire inherited his wealth and the other is a complete wildcard.
We guess the formula is simple if you want to be a billionaire Canadian in the U.S., just create software that will power the next big company.
9. James Cameron – $850 million
James Cameron (yes, the film director) squeaked onto this list of richest Canadians living in the United States. Originally from Northern Ontario, he is the mastermind director behind Terminator, Terminator 2, Aliens, Titanic, and Avatar. These last two films both spent time on the list of highest-grossing movies of all time. In his first film, Cameron famously sold his rights to Terminator in order for the opportunity to direct it. While he lost the rights to the film, this catapulted his career as a director.
In another stroke of business-savvy, Cameron asked to forgo any director salary for Titanic and Avatar. Instead, he negotiated to only receive royalties from the films. He did not receive his $8 million director salary or any profits from the movies and instead is paid a small fee whenever a third party wanted to use anything from Titanic or Avatar. This has netted him an approximately $650 million payday from Titanic and $350 million from Avatar.
According to Celebrity Net Worth, James Cameron has a net worth of 700 million USD (850 million CAD).
8. Ryan Cohen – $1.94 billion
Ryan Cohen is one of the more unlikely billionaires to grace this list. Cohen is the former CEO of Chewy.com, the online pet supplier which he cofounded in 2011. He had plenty of success here and sold the business to Petsmart for $3.4 billion (USD) in 2018. However, he didn't reach billionaire status until a year or so later.
In 2020, he paid $76 million to purchase a 13% stake in the dying brick-and-mortar gaming business Gamestop which makes him the largest individual investor in the company. His timing could not have been any better because just a few months later stock traders on Reddit organized a short-squeeze which sent the share price of GameStop soaring. According to Forbes, Ryan Cohen now has a net worth of 1.6 billion USD (1.94 billion CAD).
Apart from Chewy and Gamestop, Cohen is also the largest individual owner of stock in Apple.
7. Peter Szulczewski – $2.06 billion
Peter Szulczewski currently owns about 18% of the eCommerce marketplace Wish, which he originally started as a company called ContextLogic. Wish went public in December 2020 which resulted for Peter Szulczewski in a net worth of 1.7 billion USD (2.06 billion CAD), according to Forbes. At just 39 years old, this is enough to rank him as the youngest Canadian billionaire.
Szulczewski grew up in Warsaw, Poland, before making his way to Waterloo, Ontario, at age eleven. He majored in computer science and landed a job at Google where he helped design software that would help target ads at people based on what they were searching for. He ended up leaving Google in 2009 and used this knowledge to start a company that could predict a person's interests based on their browsing history (ContextLogic). This company would eventually transform into an eCommerce marketplace and become Wish.
6. Stewart Butterfield – $2.06 billion
If you have ever used the employee messaging software Slack then you can thank Stewart Butterfield, as he co-founded the company in 2009. Born in rural British-Columbia, he spent the past decade growing the company and leading them to a direct listing on the New York Stock Exchange in June 2019. More recently, Slack accepted an acquisition offer from Salesforce which valued the tech company he co-founded at 27.7 billion USD. Thanks to his stake in Slack, Butterfield has a net worth of 1.7 billion USD (2.06 billion CAD), according to Forbes.
Slack has interesting origins as a company because it originally started as an ancillary software to a video game that he was designing called Glitch. While Glitch ended up failing, Butterfield saw the potential in the messaging software and started to focus only on that. This eventually became Slack and the rest is history.
Apart from Slack, Butterfield also created Flickr, which he sold to Yahoo for about $20 million. Butterfield still serves as CEO of Slack.
5. Charles Bronfman – $3.03 billion
Charles Bronfman marks the first billionaire on this list who has not made their fortune from technology. Instead, the Montreal-born billionaire inherited the largest distiller of alcohol in the world, Seagram. In 2000, he and his nephew decided to sell the family business to Vivendi in a deal valued at $30 billion. According to Forbes, this was enough to net Bronfman a personal fortune of 2.5 billion USD (3.03 billion CAD).
In addition to his inherited fortune, Bronfman founded a private equity firm Claridge Inc. in 1987 which he runs with his son. Recently, Claridge has committed $100 million to a slate of mid-size development projects in Bronfman's hometown of Montreal.
Charles is a major philanthropist who has signed The Giving Pledge and written two books on the subject. To date, he has given away about $350 million.
4. Apoorva Mehta – $4.24 billion
After founding about 20 businesses that all failed, Apoorva Mehta finally found success by founding the food delivery company Instacart. Mehta spent a few years bouncing around jobs after studying at the University of Waterloo, including stints at Amazon, Qualcomm, and Blackberry, before realizing that he wanted to start his own company.
He was very technologically savvy and loved to solve problems for people. However, his business ventures early on struggled because he attempted to solve problems that he had no interest in. For example, one of his earliest companies was a social media network for lawyers. Having little interest in the field of law, it was hard for him to stay motivated. Eventually, he decided to try and innovate something that almost everyone has to do, shop for groceries.
Mehta started Instacart in 2012 and still serves as CEO of the company, which has given him a net worth of 3.5 billion USD (4.24 billion CAD), according to Forbes.
3. Garrett Camp – $5.32 billion
Garrett Camp is responsible for founding one of the most exciting startups in the last decade: Uber. The Calgary-born entrepreneur partnered with Travis Kalanick to get Uber off the ground and still serves as Chairman of the company. He has a stake that's worth about 4% which, according to Forbes, gives him a net worth of $4.4 billion USD (5.32 billion CAD).
Uber was not Camp's first business venture as he previously started a web discovery tool called StumbleUpon. He eventually sold this to Ebay for $75 million.
Camp has since opted out of finding his own companies and transitioned to mentoring others. He does this through Expa Labs, a startup incubator in Silicon Valley. Expa Labs separates themselves from other startup incubators by only selecting a handful of companies each year. This gives them more ability to work closely with each company and coach their fledgling management.
2. Jeffrey S. Skoll – $7.74 billion
The number two spot on this list goes to another person affiliated with Stanford University, a graduate of the business school this time. The Montreal-born engineer was Ebay's very first hire and eventually worked his way up to serve as its president in 1995. He ended up leaving Ebay in 2001, which was three years after their IPO. He still holds a stake in Ebay of about 8%, which provides him with a net worth of about 6.4 billion USD (7.74 billion CAD), according to Forbes.
Jeffrey Skoll is anything but stingy with his fortune and founded the Skoll Foundation in 1999. This philanthropic organization helps fund initiatives that are focused on creating change around topics like poverty, disease, and injustice. According to Canadian Business, Skoll has given away about $1 billion of his Ebay stock to the foundation.
More recently, Skoll donated $100 million to the Skoll Foundation to help fight the Coronavirus pandemic.
1. David Cheriton – $10.65 billion
The number one spot on our list of richest Canadians living in the United States goes to an unlikely candidate… a Vancouver-born Stanford professor. David Cheriton is currently a professor at the University of Stanford and owes his fortune, which Forbes has pegged at $10.65 billion ($8.8 billion USD), to a $100,000 investment that he made in a young company called Google.
In addition to his investment in Google, he has also founded three different companies :
Arista Networks – Went public in 2014
Kealia – Sold to Sun Microsystems in 2004
Granite Systems – Sold to Cisco in 1996
At Stanford, Cheriton is a very accomplished professor and does research on high-performance distributed systems and high-speed computer communication. He takes a particular interest in protocol design and leads the Distributed Systems Group in the TRIAD project. You can read more on his Stanford bio here.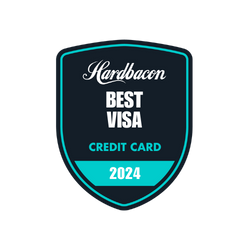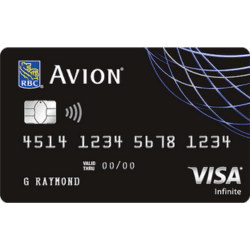 RBC Avion Visa Infinite
Get up to 35,000 Avion points*, that's enough to fly anywhere in North America or the Caribbean! Apply by January 21, 2024. Apply online and get a response in as little as 60 seconds. * Conditions apply.