The 12 Richest Canadians Living in Asia: Their Net Worth and How They Made Their Money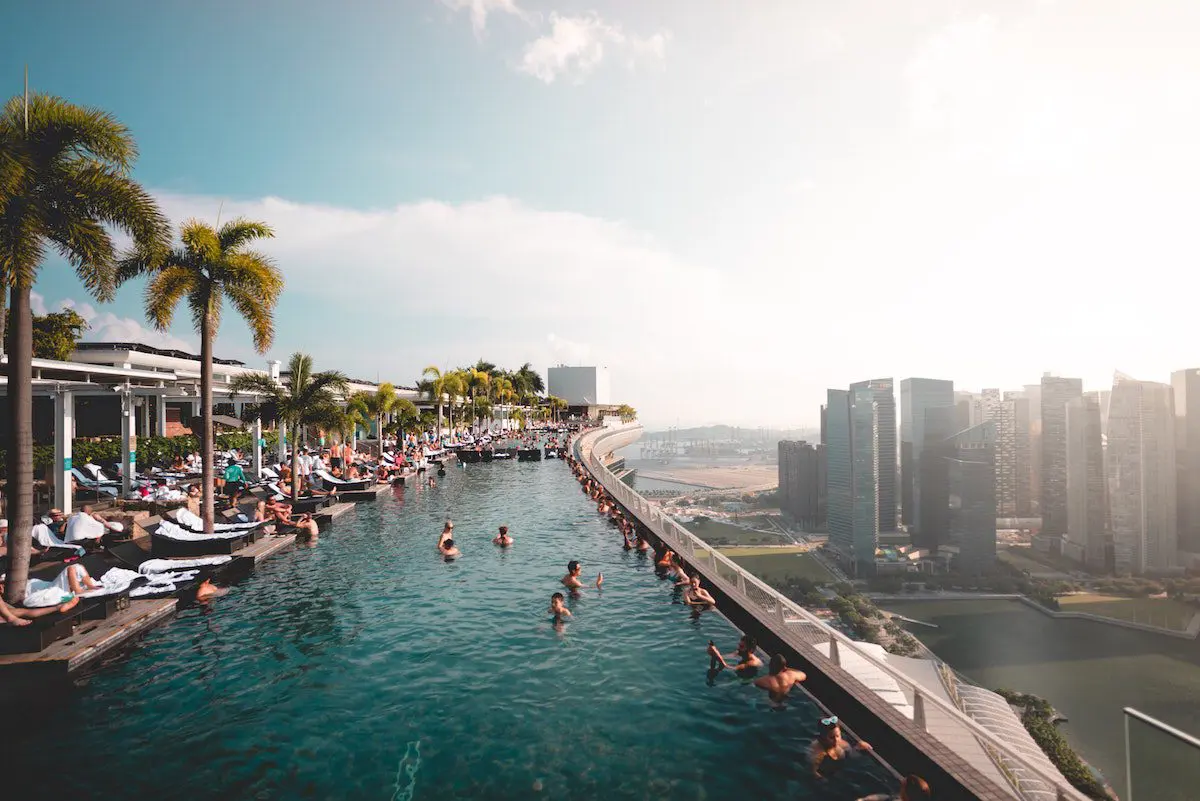 China houses the world's second-largest group of billionaires, after the United States. However, what many don't know is that some of those billionaires are Canadians who've relocated to Asia. From vaccine-making giants, hotel moguls, sports investors and everything in between, these billionaires are not playing around.
Many of these billionaires attribute their level of business success in Asia to their ability to bring a western perspective to the mix. Each with their own intelligence, stellar business acumen and global perspectives, these billionaires are all shaping the world in one way or another.
Stick around while we walk you through 12 of the richest Canadians living in Asia, their massive net worth and how they built their empires.
12. Mao Huihua – $1.21 billion
2020 was certainly a big year for Mao Huihua – co-founder and Senior VP of vaccine supplier CanSino Biologics. The pharmaceutical giant develops, manufactures and sells vaccines in the People's Republic of China, and has developed vaccines for Ebola, COVID-19 and plenty more. According to Forbes, this venture has earned her a fortune of about 1 billion USD (1.21 billion CAD).
In 1984, Mao received a master's degree in chemical engineering from the Chinese Academy of Sciences, and then went on to get a doctorate in the same field in 1988. Right after her doctorate, she completed her postdoctoral research at the University of Waterloo in Canada from 1988 to 1990. 
Mao co-founded CanSino in 2009 in Tianjin, China – the "Can" pays homage to her and her co-founder's Canadian roots, and the idea of bringing the knowledge they learned in Canada back to China. In 2018, they filed to get listed on the Hong Kong Stock Exchange, and debuted in 2019 with a single-day trading gain of 59% – the largest one since 2017. It did a second offering in August 2020 on the Shanghai Stock Exchange's STAR market, where it earned 5.2 billion yuan (907 million CAD).
Over the past two decades, Dr. Mao has held various senior and leadership positions at several prestigious, highly reputable pharmaceutical and chemical companies. Her wide range of expertise lies in diverse areas such as new drug discovery and development, production scale-up, quality assurance, regulatory affairs, and much more. She currently resides in Tianjin, China.
11. Zhao Tongtong – $1.33 billion
Zhao Tongtong is responsible for co-founding the Huazhu Group, an international hotel group based in China, and has served the group as Director since 2007. In a little over a decade, they have grown enormously – as of June 2020, the Huazhu Group had 6,187 hotels in operation, with a collection of over 599,234 hotel rooms in total. This contributed greatly in growing Zhao's wealth to a whopping 1.10 billion USD (1.33 billion CAD), according to Forbes.
Prior to co-founding Huazhu Group, she received her undergraduate degree from Southeast University with a major in biomedical engineering and instrument in 1989, a Masters of Engineering from Shanghai Jiao Tong University in 1992 and an MBA in 2003 from McGill University in Montreal.
Zhao Tongtong is no longer involved in the day-to-day operations of the Huazhu Group. However, she still sits on the board of directors of the company. She has also served on the board of many other companies such as Shanghai Asia-Tang Health Technology Development Co., Shanghai Hong Ying Hi-Tech Co. and Shanghai Xie Cheng Science and Technology Co. She currently resides in Hong Kong.
10. Yu Xuefeng – $1.45 billion
In China, Yu Xuefeng is known as the creator of China's infamous Ebola Vaccine. Along with Huihua Mao, Zhu Tao, and Qiu Dongxu, he founded CanSino Biologics in 2009, and currently serves as chairman and CEO of the company. According to Forbes, his net worth is currently about 1.2 billion USD (1.45 billion CAD).
The high cost of university in China drove him to pursue his post-graduate studies in Canada. From 1996 to 1998, he worked as a staff scientist at IBEX Technologies in Quebec (listed on the TSX under the ticker IBT). 
Yu Xuefeng graduated from McGill University in 1998 with a doctorate degree in microbiology, before joining Sanofi Pasteur – one of the world's largest vaccine suppliers – that same year. He got promoted to Director of Fermentation Development after just 3 years, becoming the youngest director there at the time. 
While he was living in Canada, he contributed to the pharmaceutical world greatly. He led the team that introduced a new version of the tuberculosis vaccine out of McMaster University, which ended up being supported by the Ministry of Science and Technology of the PRC and the Aeras Global TB Vaccine Foundation. Eventually, it was a sense of duty that led him back home to Tianjin, China, to offer his expertise in bridging their gap between science and the commercial market of vaccines.
9. Qiu Dongxu – $1.45 billion
Along with Yu Xuefeng, Qiu Dongxu co-founded the CanSino Biologics empire. Qiu Dongxu helped the company raise over 20 million USD (24.2 million CAD) in only 4 years, and directed the technology transfer of two vaccines. He has served as Senior Vice President of CanSino Biologics since 2009. According to Forbes, he has an estimated net worth of about 1.2 billion USD (1.45 billion CAD).
Having earned his Ph.D. in Medicinal Chemistry from Peking University in 1987, he ended up receiving a fellowship from the Alexander von Humboldt foundation in order to do his postdoctoral training at University Konstanz in Germany. He continued to pursue his postdoctoral research at the University of Montreal in Canada from May 1991 to January 1993. In 2000, he graduated with an MBA from the University of Western Ontario.
Aside from CanSino, he also serves as ChinaBio's General Manager of China and MDS Capital's Director of Asian Operations. He helped MDS Capital raise 30 million USD (36.3 million CAD) in Taiwan and assisted the entry of three US companies into the Asian market. Dr. Qiu also held senior management positions with AltaRex, Biomira, and Arius Research for nine years. He currently lives in Tianjin, China.
8. Robert Friedland – $2.3 billion
Friedland is a billionaire financier in the mining industry. Born in Chicago in 1950, he has dual US and Canadian citizenship, but currently resides in Singapore. He's most notorious for his contributions to the mining industry, including initiatives that led to mining discoveries and developments, and respective contributions to economic growth in many emerging markets in Southern Africa, the Americas and the Asia Pacific Region.
He's also known to find profitable mining sites in remote areas, such as Oyu Tolgoi in Mongolia. He was a major shareholder in Canada-based Peregrine Diamonds, which was acquired in September 2018 by De Beers Group for around 80 million USD (96.8 million CAD). According to Forbes, his business ventures have helped him amass a net worth of 1.9 billion USD (2.3 billion CAD).
Friedland founded Ivanhoe Mines, a Toronto-listed firm in the mining and precious metals industry, which he also chairs. However, mining ventures aren't the only things Friedland specializes in. He's also a stakeholder in Australia-listed CleanTeQ Holdings, a cobalt and nickel supplier whose main clientele are lithium-ion battery producers.
He graduated from Reed College, a prestigious, private liberal arts college that has other notable alumni such as Steve Jobs – who Freidland was close friends with – and Gary Snyder.
7. Lawrence Ho – $2.66 billion
Lawrence Ho earned his wealth through the global gaming industry. According to Forbes, Ho has a  net worth of 2.2 billion USD (2.66 billion CAD).
 Born in Hong Kong, the future-businessman moved to Canada as a child, attending Upper Canada College in his youth and later graduating with a bachelor's degree in commerce from the University of Toronto in 1999. After graduating, he launched his career in investment banking, starting at Jardine Fleming's, then moving to Asia Investment Group, and eventually Citibank.
His career really began to take off in October 2000, when he became a shareholder in iAsia Technology. He was put in charge of their daily operations and was named vice-chairman and president. In november 2001, at just 24 years old, he purchased a 26% majority stake in Melco International Development Limited, and was appointed managing director. He shifted the group's focus towards leisure and entertainment, inspired by his late father – a casino mogul who built a fortune through holding a monopoly on casino gambling in Macau for decades. In 2004, Ho partnered with Australian billionaire James Packer's casino company Crown Limited, which was the beginning of a long, profitable partnership that ended in 2017, after developing four casinos.
But Ho doesn't show any signs of slowing down – he rebranded Melco as 'Melco Resorts', won a casino license in Cyprus and is now working on the 667 million USD (807 million CAD) City of Dreams Mediterranean, set to open in early 2022. He currently lives in Hong Kong.
6. Zhang Ning & Family – $2.9 billion
In 1999, at the age of 25, Zhang founded a company that would eventually be the Red Avenue New Materials Group. The company is a global leader in rubber chemical materials that trades on the Shanghai Stock Exchange, with clients such as Pirelli, Bridgestone and Michelin. Today, she owns 67.3% of the company along with her husband Liu Dongsheng, both China-born and holding Canadian passports. Currently, the family resides in Shanghai.
According to Forbes, the family's net worth is approximately 2.4 billion USD (2.9 billion CAD). Nowadays, she serves as the Independent Director of Red Avenue New Materials Group. The company owns three manufacturing factories and two research and development centers in China, with its business spanning over 40 countries and regions across the world. What started off as a rubber manufacturing company now includes electronic materials, automotive materials and biodegradable materials.
An extremely educated woman, Zhang holds a doctorate in global financial business management from Arizona State University, a Bachelor of Science degree in biomedical engineering from Beijing Technology, and an MBA from the University of Warwick.
5. Yuan Liping – $4.63 billion
Divorces aren't all bad – particularly when your ex-partner is a billionaire. Yuan Liping, ex-wife of biotech tycoon Du Weimin, received a 25% stake in his company, Shenzhen Kangtai Biological Products, after their divorce in 2020. 
This made her Canada's third richest woman, boosting her net worth up to 3.6 billion USD (4.356 billion CAD), according to Forbes. But don't be fooled : Yuan also worked hard for her own success. 
She graduated from Beijing's University with a degree in economics. From 2012 to 2015, she served as company director and deputy general manager at Shenzhen Kangtai Biological Products. And since March 2017, Yuan has been deputy general manager of Kangtai subsidiary, Beijing Minhai Biotechnology.
Shenzhen Kangtai Biological Products develops vaccines, and initially gained success by being the leading producer of the nation's vaccine against Hepatitis B. With China's stock market reaching record highs and pharmaceutical companies being sought after by retail investors, Yuan's wealth is growing substantially day-by-day. And while her wealth is tied to the performance of the company, she signed away her voting rights to her ex-husband in the divorce filing.
Though a Canadian citizen, she currently resides in Shenzhen.
4. Richard Li – $5.45 billion
Son of one of Hong Kong's richest billionaires, Richard Li chairs the Asia-based private investment group Pacific Century Group (PCG). He founded the company in 1993, and went on to create PCCW, an information and communication technology company, and HKT Trust, one of the largest telecommunications companies in Hong Kong.
According to Forbes, he has accumulated a net worth of 4.5 billion USD (5.44 billion CAD). And that's very likely only going to grow – he's one of the heirs to a 10 billion USD fortune (12.1 billion CAD).
For the first few years of his career, he worked as a fund manager in Toronto, and ended up getting his Canadian citizenship in the 1980s. He moved back to Hong Kong in the 1990s and founded STAR TV, a pan-Asian satellite-television network that streamed American TV, which proved a huge success. In 1995, he sold it to Rupert Murdoch for a whopping 950.5 million USD (1.15 billion CAD).
His company PCG owns one of the bigest life insurance companies in Asia : FWD. The life insurance company does business in several countries across Asia, including Singapore and Hong Kong. The group also has interests in businesses spanning financial services, media, technology and real estate. Li is still looking to expand his empire. In July 2019, FWD acquired the life insurance business of Siam Commercial Bank for 3 billion USD.
3. Huang Chulong – $8.23 billion
Huang Chulong amassed most of his wealth as the chair of privately-held Galaxy Group, based out of Shenzhen. The company was involved in developing over 538 million square feet of real estate in China, but also has interests in hotels, shopping malls, parking lot operation, and office leasing. According to Forbes, his fortune is worth about 6.8 billion USD (8.23 billion CAD).
Although he resides in Shenzhen with his family, he got his start in Canada and is a Canadian national. Galaxy Group has now been thriving for over 32 years and doesn't seem to be slowing down anytime soon. It continues to expand into new fields such as business operations, finance, urban renewal, and investment. Chulong holds 85% of shares of the Shenzhen Galaxy Commercial Property Investment.
2. Pan Dong – $10.04 billion
Think of your favorite teacher from your time back at school. Now, think of that teacher becoming a billionaire.
Strange thought? Maybe. But not impossible. It's exactly what happened to Pan Dong. The teacher turned liquid detergent mogul chairs the biggest supplier of soap and liquid detergent in China. She worked her way up from tech consultant to CTO and finally to chairman.
Pan Dong is a citizen of both Canada and Hong Kong. She is the wife of Blue Moon Group CEO, Luo Quiping, who founded the company in 1994. While it started off small, Pan and her husband pitched their detergent to Hillhouse Capital Management, and thanks to the fact that they were a stable company with healthy profits, Hillhouse decided to invest 46 million USD (55.66 million CAD) in two rounds of funding.
When the Blue Moon Group went public in 2020, it was one of the biggest IPOs in Hong Kong and the market reached record highs. Within the first 6 months of the COVID-19 pandemic Blue Moon profits soared by over 39%. With a 76% stake in Blue Moon, Pan Dong is one of the wealthiest women in the world today. According to Forbes, her success has earned her a net worth of 8.3 billion USD (10.04 billion CAD).
1. Joseph Tsai – $14.04 billion
Taiwanese-born Canadian billionaire businessman and philanthropist, Joseph Tsai, is the co-founder of Alibaba Group Holding – the Chinese-based internet giant. He has been with the business for over 20 years, most recently as CFO and executive vice-chairman of the board.
Tsai ranks as the second wealthiest person in Canada with a whopping estimated net worth of 11.6 billion USD (14.04 billion CAD), according to Forbes. He is the second largest shareholder of Alibaba with a 2% stake in the company.
His family sent him to Lawrenceville School, a prep school in New Jersey, at the age of 13. A sports lover since childhood, Tsai played lacrosse and football growing up. He also played varsity lacrosse at Yale during his university days. Now, he owns the Brooklyn Jets (a pro basketball team in the NBA), the San Diego Seals (a pro indoor lacrosse team), and the New York Liberty (a pro women's basketball team in the WNBA).
After graduating from Yale Law School and being admitted to the New York bar at age 27, Tsai spent much of his earlier career in the legal industry at various firms. In 1999, he met business magnate, Jack Ma, in Shenzhen through a mutual friend. He ended up quitting his $700,000 USD/year ($847,000 CAD) salary to build what would become Alibaba with Jack Ma and their 16 other co-founders. Tsai was said to have built the entire financial and legal structure of the company single-handedly.
Tsai has dual Chinese and Canadian citizenship. He currently lives in Hong Kong.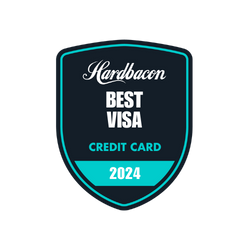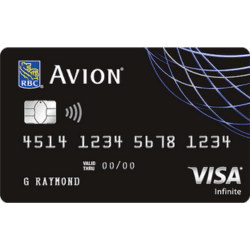 RBC Avion Visa Infinite
Get up to 35,000 Avion points*, that's enough to fly anywhere in North America or the Caribbean! Apply by January 21, 2024. Apply online and get a response in as little as 60 seconds. * Conditions apply.