The 8 Richest People in Alberta: Their Net Worth and How They Made Their Money
If this list of the richest Canadians in Alberta shows us anything, it's that the best way to become a billionaire is to have a family member that started an energy business a few decades back. This list is home to some of Albertas most notable families who have all shaped the economic landscape in their own way.
8. Ghermezian Brothers – $650 Million
According to BNN Bloomberg, the Ghermezian Family has a net worth of about $650 million. They used to be worth about $2.43 billion but, do to hardships caused by COVID-19 on their portfolio of real estate properties, their net worth has plummeted to $650 million.
The Ghermezian Family consists of four Iranian Jewish brothers (Eskandar, Nader, Raphael, and Bahman) who have developed several of the world's largest shopping malls through their company, the Triple Five Company. The family business started as a simple rug business which the brothers grew into a real estate development company (rugs-to-riches, you might say).
They mainly develop shopping malls and take a very unique approach when doing so. Their malls are known for being a part shopping mall part amusement part. In this way, their malls remain popular with a younger crowd and turn into tourist attractions in the area. So far, their malls have largely stayed safe from the fall of the retail industry. Their biggest projects to date have been the Edmonton Mall and the Mall of America in Minnesota. They are currently the main developer for the American Dream Mall in New Jersey. This mall is being built with an indoor water park and ski slope, which makes it one of the biggest construction projects in the U.S. However, this project got interrupted by COVID-19 just weeks before it was set to open. They are still struggling to get this project open despite being in hot water financially.
The family is very decorated and has received the Great Canadian Award, The Family of the Century Award, and the Alberta Centennial.
7. Brad Shaw (The Shaw Family) – $1.2 Billion
Shaw Communications was originally founded as Capital Cable Television Company by J.R. Shaw in 1966. The company deals with the provision of cable telecommunications and satellite video services and J.R. successfully grew the company to approximately $10,000 employees and over $4 billion in sales as of 2020.
J.R. Shaw recently passed away in March 2020 and his son Brad negotiated a deal to sell Shaw Communications to Rogers. This deal is valued at around $20 billion and is the merger of two of the largest companies in the industry. This has raised concerns about the influence of family-controlled companies and their power in Canada. According to BNN Bloomberg, the value of the Shaw Family Rogers's stocks alone will be worth $1.2 billion once the deal is closed.
6. David Werklund – $1.43 Billion
Before he turned into an oil tycoon, David Werklund grew up on a farm and worked as a product manager for an oil company. This introduced him to the business and he founded his first company in 1979 called Concord Well Servicing in 1979. Over the years, this company grew from a one-rig operation to the third-largest well service company in Canada.
One of his biggest breakthroughs with Concord Well Service was pioneering the Gravity Compression System, which allowed them to more safely separate solid waste from emulsions. This was a huge breakthrough in creating a safer, cleaner process and later lead to the development of North America's first underground crude waste storage facility. In 2012, he also formed the Tervita Corporation which boasts the industry's most comprehensive array of environmental and waste management services.
All of his companies were known for empowering their employees and creating workplaces where innovation and entrepreneurialism could thrive.
In his later years, David turned to philanthropy and donated $16 million to Olds College, which was one of the biggest donations to an Alberta College ever. According to Canadian Business, David Werklund has a net worth of approximately $1.43 billion.
5. Jim Riddell (The Riddell Family) – $1.62 Billion
Clay Riddell, who died in 2018, had humble beginnings as the son of a mailman before forging his oil empire. In 1974, he started Paramount Resources which eventually turned into one of the nation's biggest oil drillers. Over the years, he spun out ten different companies from Paramount and still holds stakes in almost all of them. He kept his fortune in the family and passed down control over his businesses to his kids.
Today, his son Jim Riddell is the CEO of Trilogy Energy. His daughter Sue Riddell is the CEO of Perpetual Energy. His son-in-law Mike Rose is the CEO of Tourmaline Oil. They continue to run their father's companies quite successfully. And, according to Canadian Business, the Riddell family has a net worth of approximately $1.62 billion.
4. N. Murray Edwards – $2.18 Billion
N. Murray Edwards is a great example of a truly self-made success story. Edwards' grandparents were immigrants who made a living as a farmer and blacksmith. His parents then made a living as an accountant and a teacher. Edwards himself spent his summers working as a hockey referee and as part of a garbage crew to try and earn some cash. A modest upbringing for a future billionaire.
When he entered college at the University of Saskatchewan, he had aspirations of being a lawyer but jumped into business at 28 after making a promise to a dying friend.
He got his start in the industry by mining an oil well that ultimately came up dry. From there, he pivoted from starting his own energy company to investing in energy companies that were already successful. Some of his biggest holdings are in Canadian Natural Resources, Magellan Aerospace, and Ensign Energy Services (Canada's second-biggest oil services company).
Apart from oil, Edwards is also the owner of the Calgary Flames as well as Resorts of the Canadian Rockies, which operates a slew of ski resorts. According to Forbes, N. Murray Edwards has a net worth of approximately $2.18 billion.
3. Estate Of Ronald Southern – $2.3 Billion CAD
Ronald Southern, who died in 2016, was one of the most established businessmen in Canada and was known for remaining loyal to his roots, no matter how rich and successful he got. According to Canadian Business, Ron Southern's family has a net worth of approximately $2.3 billion.
Ronald first got started in business by starting a company that leased movable trailers to construction companies. He initially planned to use the funds from this business to pay for his tuition at the University of Alberta where he wanted to be a doctor. However, he recognized a need in the industry for a more sturdy trailer that could withstand harsh Canadian winters and the Alberta Trailer Company was born. He never looked back.
This company is now called Atco and has expanded into many other industries but mainly operates in power and utilities. They employ 9,000 people and Ronald eventually passed off control over Atco to his daughter in 2003.
Aside from his business, Ronald is known for building Spruce Meadows, a family-owned equestrian complex right outside of Calgary.
2. Fred & Ron Mannix – $3.3 Billion
The Mannix Family has an extensive history of shaping the business landscape in Canada. They first got their start in 1898 when their great grandfather purchased a team of horses and won a contract to work on the Canadian Pacific Railway. Since then, the family has been involved in many major construction projects such as the St. Lawrence Seaway, the Trans Canada Highway, and the Toronto and Montreal subway systems, among many others.
In the 1980s, Fred Mannix Sr. got inducted into the Canadian Business Hall of Fame and stepped away from the company to let his sons take over. He split the company, with Ron taking over the newly-formed Coril Holdings Ltd. and Fred overseeing the Mancal Company. Both companies are conglomerates that are active in coal, oil, construction, and real estate.
According to Canadian Business, the Mannix Family has a net worth of approximately $3.3 billion. Despite being one of the wealthiest families in Canada, both Fred and Ron are intensely private. So much so that very little information comes up when you run a Google search for them. However, both sons attended the University of Alberta and are philanthropists who are very actively involved in the community.
Fred is a member of the Order of Canada and the Alberta Order of Excellence while Ron is a member of the Canadian Council of Chief Executives and its Entrepreneurs' Circle
The family has donated large sums of money towards projects like the National Music Centre, the National Gallery of Canada, and the Cantos Music Foundation (among many others).
1. Daryl Katz – $4.36 Billion
Daryl Katz is the son of a pharmacist and attended the University of Alberta before entering the pharmacy business himself. He made his fortune by buying the Canadian rights the U.S. franchise, the Medicine Shoppe in 1991. He spent 1991-2016 expanding this business into a conglomerate called the Katz Group Of Companies which has businesses in pharmacy, sports & entertainment, and real estate development. In 2016, he sold off the pharmacy portion of his business to the United States-based McKesson Company.
Today, the Katz Group of Companies is one of the largest privately-owned businesses in Canada. And, according to Forbes, Daryl Katz has a net worth of approximately $4.36 billion ($3.6 billion USD).
More recently, Daryl Katz became the owner of the popular hockey franchise the Edmonton Oilers. He placed several bids to buy the team in the early 2000s but was rejected several times. In 2008, he upped his offer to $242 million CAD which was finally accepted. The franchise today is estimated to be worth about $698 million CAD.
Apart from hockey, Katz is also the financier for Silver Pictures, a media company that has produced Project X, The Nice Guys, and The Matrix 4 among others.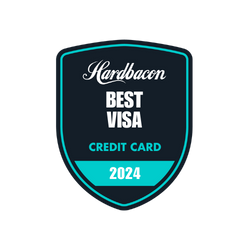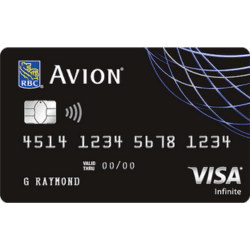 RBC Avion Visa Infinite
Get up to 35,000 Avion points*, that's enough to fly anywhere in North America or the Caribbean! Apply by January 21, 2024. Apply online and get a response in as little as 60 seconds. * Conditions apply.