The Richest People in Atlantic Canada: Their Net Worth and How They Made Their Money
For a region in Canada with only 2.5 million residents, Atlantic Canada has produced its fair share of ultra-wealthy people. In this article, we'll take a look at some of the richest people in Atlantic Canada and share their net worth and how they made their money. It's worth noting that some members of this exclusive list have been in this rarified company for a long time, while some are just making their debut in the billionaires' club. Although some of these people made their billions individually, the list is dominated by those who inherited family wealth. With that said, let's get to it!
7. John Risley – 1.21B
John Risley's business interests span from fisheries and food supplements to communications. According to Canadian Business, the Nova-Scotia billionaire has a net worth of 1.21 billion dollars. He got most of his fortune from the tuna cans all Canadians know and love. John Risley is none other than the co-founder of Clearwater Seafoods and the chairman and president of Thornvale Holdings Limited.
Thornvale serves as the umbrella company for the majority of his business interests. The holding company has major investments in seafood harvesting and processing, renewable energy, and telecommunications.
In addition to his major stakes in Clearwater and Thornvale, Risley is also a director of CS ManPar Inc. and has been the managing partner of CSLP since 2002. The savvy businessman has never hesitated to voice his opinion on political matters and has received several meritorious awards. He was inducted into the Nova Scotia Junior Achievement Business Hall of Fame in 1997.
6. John Bragg – 1.29B
John Bragg is one of the few billionaires from Atlantic Canada who made their wealth by building their empire from scratch. The billionaire from Nova Scotia is the chairman, president, and co-CEO of Oxford Frozen Food Limited, a company he started in 1968. His net worth has reached 1.29 billion, according to Canadian Business. 
Bragg started out simply owning a blueberry farm, and then he delved into blueberry processing.. This company has since become a worldwide leader in the industry. This top spot was ensured in 2015 when Bragg opened a new blueberry-processing facility in Saint-Isidore, New Brunswick. Bragg's new facility is considered the most modern blueberry processing facility in the world, as it can process up to 700 tons of blueberries every day.
In the 1970s, John Bragg diversified into communications when he established a cable television company known as Bragg Communications. This company later expanded to become what is today known as EastLink.
The Nova Scotian has been recognized several times, including being made an Officer of the Order of Canada in 1996. He was also awarded the National Entrepreneur of the Year Award by the Governor-General of Canada in 1994. Bragg was inducted into the Order of Nova Scotia in 2018.
5. Kenneth Rowe – 1.48B
Kenneth Rowe, the founder and Chairman of IMP Group, the Nova Scotia-based multinational aerospace company, is unarguably one of the richest men in Atlantic Canada. His net worth is estimated at 1.48 billion dollars by Canadian Business. From its start in aerospace, IMP Group Limited has extended its reach to other industries, including airline, aviation, defense, healthcare, hospitality, property, and information technology.
While Rowe occupies the top position at IMP, he is also the Executive Marketing Vice President at Harold Stores Inc., a division of Industrial Marine Products, from which IMP Group gets its name. His contribution to the business community led to Dalhousie University naming their business school after him. The institution is now home to the Rowe School of Business.
Rowe is among the Board of Directors of several companies, including IMP Group Ltd, Shaw Group Ltd, and IMP Group Intl. Inc. He is also a fellow at the Institute of Corporate Directors and the Institute of Chartered Secretaries.
4. Arthur Irving – 2.3B
The name Irving is a recurring one in the Canadian billionaires' world and it's totally omnipresent in New Brunswic, where the family seems to own everything. According to Forbes, Arthur Irving has a net worth of 1.9 billion USD (2.3 billion CAD). The family fortune was established by his grandfather, James Dergavel Irving, who started the family business in the 1800s. However, it was not until Arthur Irving's father, Kenneth Colin Irving, added oil operations in the 1920s that the dynasty truly bloomed. 
Today,  Irving Oil operates most gas stations east of the province of Quebec, and is also one of the largest oil refinery businesses in all of North America.
After the death of K.C., Arthur inherited the oil arm of the family business, along with his third brother, Jack. The Arthur Irving Family Trust later bought Jack's stake in the company after his death. That brought Arthur 100% ownership of the company, a feat that made him one of the richest men in Canada.
Arthur Irving's massive company Irving Oil doesn't just operate oil refineries and gas stations. The company also has retail stores, oil tankers, distribution terminals, and several other facilities. Just after acquiring full ownership of Irving Oil in 2018, the billionaire also acquired Tedcastle Holdings, an Irish oil company that imports and distributes fuel all over Ireland. 
3. Sobey Family – 2.88B
Even if you've never heard of the Sobey family, you're probably familiar with their grocery stores, which include Sobeys, IGA and Safeway. Most of their wealth is tied to Empire Company, a public company listed on the TSX under the EMP ticker symbol. 
Since the death of Empire's former president and chairman Donald Sobey in March 2021, the Sobey fortune is held by his brother David, the family of his deceased brother Bill, as well as his wife Beth Sobey and their three children. According to Canadian Business, the family from Nova Scotia has a net worth of 2.88 billion dollars. 
Sobeys was founded in 1907 by Donald, David and Bill's grand-father John W. Sobey, who started the company as a meat delivery service. However, it's their father, Frank Sobey, who turned the family business into the Canandian retail giant it is today. Empire Company is currently the second-largest food retailer in Canada after Loblaw. 
Throughout the years, the Sobey Family business empire has expanded their reach across the grocery industry, including bakery, dairy, frozen foods, meat and poultry, seafood, delicatessen, general grocery, and snacks. Apart from their food-related companies, the Sobey family's Empire Company Limited also has investments in cinema and real estate. 
2. Harrison McCain's Family – 3.79B
Harrison McCain, who died in 2004, is one of those billionaires who inherited their wealth. Harrison and his brother Wallace started McCain Foods in 1956 with some assistance from their older brothers. Over the years, McCain Foods became a household name in Canada, and now the name is synonymous with frozen fries and frozen pizzas. According to Canadian Business, his five children, Mark, Ann, Peter, Laura and Gillian McCain, share a fortune estimated at 3.79 billion by Canadian Business. 
During their years together, the McCain brothers founded one of the first factories to process potatoes into french fries, and their business had influence all over the world. When the two brothers had a dispute in the 1990s, Wallace and his son left to run their own company, Maple Leaf Foods. This made Harrison the sole owner of McCain Foods.
Harrison's sphere of influence is not just confined to the food industry; he was also a member of the Board of Directors of the Bank of Nova Scotia. In 1992, Harrison was given the highest honor when he was named to the Order of Canada as a companion. He was also awarded the Order of New Brunswick and Legion of Honour.
In addition to these honors, he has also received several other awards for his philanthropic efforts and his contribution to the world of business. Harrison gave out scholarships annually to students in Canada and also was a major contributor to humanitarian causes.
1. James Irving – 5.08B
James Irving, whose net worth is 4.2 billion USD (5.08 billion CAD) according to Forbes, is the owner of J.D. Irving, a conglomerate that owns over two dozen companies in several sectors. While his brother Arthur inherited the oil part of the Irving family business, and Jack got construction, James took the shipbuilding business. He then went ahead to expand the company into a formidable empire. James Irving widened the scope of his business and was smart to include shipbuilding, transportation, forestry retail, frozen food, and more. 
Irving Woodland, one of the major divisions of J.D. Irving, is the sixth-largest landowner in the United States, with over 1.25 million acres of land in its name. Their timber and forestry operations have planted over one billion trees since 1957. This division has its roots in the early operations of his grandfather, James Dergavel Irving, who traveled from Scotland to start his business in the United States. James Dergavel invested in general stores, farming, and lumber companies.
In a bid to keep up with the family's legacy, his sons, Jim and Robert Irving, are currently co-CEOs of the J.D. Irving conglomerate.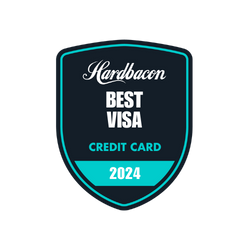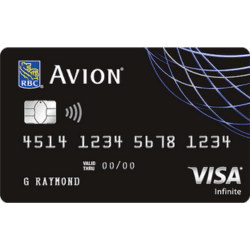 RBC Avion Visa Infinite
Get up to 35,000 Avion points*, that's enough to fly anywhere in North America or the Caribbean! Apply by January 21, 2024. Apply online and get a response in as little as 60 seconds. * Conditions apply.