The 12 Richest People in British Columbia: Their Net Worth and How They Made Their Money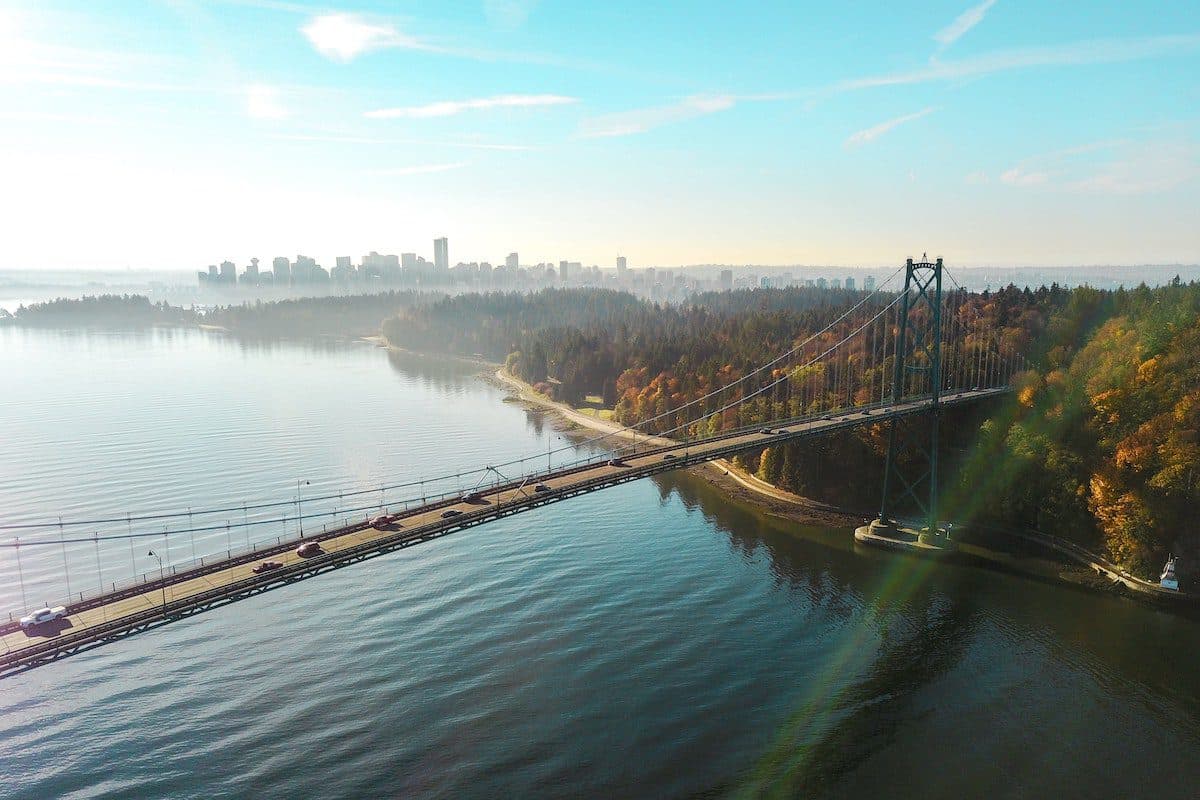 Metro Vancouver, Canada's third largest metropolitan area, understandably boasts its fair share of wealthy individuals. According to the City of Vancouver , its estimated GDP as of 2017 was $ 135.6 billion, with the main contributors being the finance, insurance and real estate sectors. That said, when you look at the wealthiest people in British Columbia, the sources of their fortunes span over many other sectors as well.
So, how did the richest people in British Columbia make their money? Were they born with a silver spoon in their mouth, or did it take a lot of hard work and dedication to get there? Allow us to walk you through our list of the top 12 BC billionaires, their net worth and how they managed to hit that billion-dollar mark.
12. U. Gary Charlwood – 1.03 billion
U. Gary Charlwood is a businessman and philanthropist, a known authority on franchising and entrepreneurship. According to Canadian Business, he has an estimated net worth of CAD $ 1.03 billion.
Born in Germany in 1941, he moved to London in 1948 and attended the University of Southampton on a scholarship before turning his summer job as a tour guide into a full-fledged career in the travel industry. In 1966, Charlwood came to Canada to work for Western Airlines (now Delta), and quickly moved up to eventually become Director of Consumer Affairs for CP Air (now Air Canada).
Wanting to enter the business of selling residential real estate, Charlwood ended up buying his own real estate company, and in 1975, he and a partner purchased the master franchise rights for CENTURY 21 Real Estate Canada. He later bought out his co-founder and turned CENTURY 21 Canada ™ into one of the biggest real estate companies in the country, with more than 400 locations with more than 9,807 salespeople.
Since then, his company, Vancouver-based Uniglobe Travel, has established franchises in 60 over countries across the globe, in more than 1,759 locations, with 22,020 employees. He continues to dive into new franchise ventures when he sees potential opportunities.
11. Caleb & Tom Chan – 1.07 billion
Caleb and Tom Chan are businessmen and philanthropists who have fortunes primarily linked to real estate. According to Canadian Business, they have an estimated net worth of CAD $ 1.07 billion.
The brothers were both born in Hong Kong. In 1989, they settled in Vancouver with their father Chan Shun, the founder of Crocodile Garments Ltd. – a Hong Kong textile and garment company, which was later sold to Hong Kong tycoon Lim Por Yen.
Caleb received a bachelor's degree in Business Administration from UC Berkeley, and an MBA from the University of San Francisco. Tom received a Bachelor of Arts in Architecture from UC Berkeley, and two honorary degrees: a Doctor of Laws from the Southwestern Adventist University and a Doctor of Letters from the University of British Columbia.
The brothers entered the world of real estate development when they acquired their first property in Kelowna, BC, in 1989 that contained a golf course. Now, Caleb serves as chairman and CEO of Burrard International Holdings, the parent company of GolfBC, which controls six golf courses in BC and three in Hawaii. He also runs the brothers' San Francisco – based International Land Group, amassing most of their billion-dollar fortune from various real estate development ventures and golf courses.
Caleb and Tom are also known as two of British Columbia's biggest philanthropists, having donated over $ 10 million to fund UBC's Chan Center for the Performing Arts.
10. Hassan Khosrowshahi – 1.16 billion
Hassan Khosrowshahi is a business magnate, investor and philanthropist. According to Canadian Business, he has an estimated net worth of CAD $ 1.16 billion.
Khosrowshahi was born in Tehran, Iran 1940 to a wealthy family. His father, Ali, founded the Minoo Industrial Group, a big player in the manufacturing and distribution of food products, pharmaceutical and cosmetics. In 1961, Hassan joined the family business. By 1979, due to the Iranian Revolution, the Minoo Industrial Group was nationalized, and by 1981, the family had chosen to settle in Vancouver.
In 1982, in Vancouver, Khosrowshahi founded Inwest Investments Ltd. (which is now part of Persis Holdings Ltd. – the Khosrowshahi family holding company) and its subsidiary, Future Shop. By 1996, Future Shop was the largest computer and electronics retailer in Canada. In 2001, the company was acquired by Best Buy for CAD $ 580 million.
Khosrowshahi has had the title of director at the Bank of Canada and Canada Post, has acted as an executive committee member of the Business Council of BC, and served as chairman and director of the Fraser Institute. In 2012, he was inducted into the Order of British Columbia for his philanthropist and entrepreneurial efforts. In 2016, he was inducted into the Order of Canada with one of the highest civilian honors.
9. Frank Giustra – 1.2 billion
Frank Giustra is a businessman, mining financier, philanthropist and the founder of Lionsgate Entertainment. According to Celebrity Net Worth, he has an estimated net worth of USD $ 1 billion (CAD $ 1.2 billion).
Giustra was born in 1957 in Sudbury, Ontario to parents Giuseppe and Domenica Giustra. His father, Giuseppe, was a Sudbury nickel miner. In 1978, Giustra was hired by Merrill Lynch as an assistant trader and, later on, he became a stockbroker. In 1979, he graduated from Douglas College. He left Merrill Lynch in the early 1980s to work for Yorktown Securities, where he became president in 1990 and chairman and CEO in 1995. During his time as a broker on the Vancouver Stock Exchange, he raised billions of dollars and developed a loyal following of mining investors before leaving in 1996, right before the mining sector collapsed. He founded Lionsgate Entertainment in 1997 and was Chairman from 1997 to 2003, when he sold most of his stake. He returned to Lionsgate in 2010 to be a member of the Board of Directors.
Giustra was chair of Endeavor Financial from 2001 to 2007, a merchant bank that finances mining companies, before stepping down to focus more on his philanthropy, but remaining Endeavor's exclusive financial adviser. In 2010, he teamed up with Carlos Slim and President Bill Clinton to create a $ 20 million fund to support small businesses in Haiti, and this foundation went on to contribute $ 30 million to the Clinton HIV / AIDS Initiative. Currently, he continues to pursue his interests in the film and financial sectors as a major shareholder of Thunderbird Entertainment Group, and the President and CEO of Fiore Financial Corporation.
8. Brandt Louie – 1.57 billion
Brandt Louie is an accountant, businessman and philanthropist. According to Forbes, he has an estimated net worth of USD $ 1.3 billion (CAD $ 1.57 billion).
Louie was born in 1943 in Vancouver, British Columbia and earned a Bachelor of Commerce from the University of British Columbia (UBC). His grandfather, Hok Yat Louie, immigrated to Vancouver from China in 1896 and worked as a farm laborer before saving enough money to open a general store in 1903 in the city's Chinatown. Over time, that business turned into HY Louie Group – one of British Columbia's largest private companies with over 10,000 employees. The business encompasses retail brands in the grocery and drug store chain sectors such as IGA supermarkets and London Drugs.
In 1972, after having worked as a chartered accountant for years, Brandt Louie decided to join the family business. He replaced his father as president in 1987, and by 1998, he was Chairman and Chief Executive Officer of London Drugs.
Over the years, Brandt has sat on the boards of plenty of companies and non-profit organizations including the Brain Canada Foundation and the Royal Bank of Canada. He has also founded and is active in many charitable foundations and is widely considered one of Canada's most generous philanthropists.
7. Carl Hansen – 2.18 billion
Carl Hansen is the co-founder and CEO of AbCellera Therapeutics. According to Forbes, he has an estimated net worth of USD $ 1.8 billion (CAD $ 2.18 billion).
He graduated from the University of British Columbia (UBC) with a Bachelor of Applied Science in Engineering Physics and Honors Mathematics, where he was also Valedictorian. He proceeded to get his PhD in Applied Physics and Biotechnology from Caltech.
In 2012, he founded AbCellera – a therapeutics company which uses a combination of machine learning and proprietary hardware to identify promising antibodies, which are then used to develop treatments for infectious diseases and cancer. The underlying technology is based on research Hansen pursued while a professor at the University of British Columbia, a position that he held until 2019.
During his UBC tenure, he co-authored over 65 manuscripts in the fields of microfluidics, immunology, genomics and nanotechnology. He owns over 50 US patents and 63 US patent applications across 7 commercial products. Before AbCellera, he co-founded Precision Nanosystems, a Vancouver based company developing next-generation delivery technology for genetic medicines, where he now sits on the Scientific Advisory Board (SAB).
6. The Lalji Family – 3.07 billion
The Lalji family are businesspeople, investors and philanthropists with fortunes primarily linked to hotel ownership and real estate development. According to Canadian Business, they have an estimated net worth of CAD $3.07 billion.
The family moved to Vancouver in the 1970s after they were banished from Uganda, along with about 50,000 others, by dictator Idi Amin. The main family players are three brothers: Mansoor, Aminmohamed (often called Amin) and Shiraz.
Currently, they own the Larco Group, which is one of the city's largest land developers with retail and hotel properties. They are known for managing West Vancouver's Park Royal Shopping Centre and their hospitality portfolio includes operating JW Marriott, Sheraton, Marriott, Renaissance and the Hilton brands. Beyond hotels and malls, they also own many office buildings, storage centers and lots more.
In 2007, the Larco Group struck a $1.7 billion deal with the federal government to buy and then lease back seven Ottawa office buildings, which was followed with years of disputes between both parties, including conflict over repairs, contract tendering and parking fees.
Beyond all that, they are generous philanthropists known to have donated $3 million to the Urgent Care Centre at BC Women's Hospital and $8 million in support of the new St. Paul hospital to help fund research and hopefully improve the diagnosing and treating of diseases. It is poised as a catalyst to spur BC's economic recovery in the wake of the global pandemic.
5. The Aquilini Family – 3.3 billion
The Aquilini family are businesspeople, investors and philanthropists who have a fortune that is primarily linked to agriculture and real estate. According to Canadian Business, they have an estimated net worth of CAD $3.3 billion.
Founder Luigi Aquilini emigrated in 1953 from Travagliato, Italy to create a life for his family on Canada's West Coast in Vancouver. He started his own construction company and over the following decades, began building quality homes in Vancouver, Ontario and Quebec. By the 1980s, he had further expanded into buying land with the intention of building condominium towers. Luigi grew the company and diversified into many other sectors including agriculture, hospitality and entertainment.
In the 1980s, his sons Roberto, Francesco and Paolo joined the company and they're now all Managing Directors. With the Aquilini Investment Group now more than 50 years old, the family continues to control one of British Columbia's biggest development conglomerates as well as its NHL team, the Rogers Arena, many blueberry and cranberry farms, restaurants and about $80-million worth of vineyard properties in Washington state.
4. Bob Gaglardi – 3.51 billion
Bob Gaglardi is a real-estate tycoon and businessman. According to Forbes, he has an estimated net worth of USD $2.9 billion (CAD $3.51 billion).
Gaglardi founded Northland Properties in 1963 with a $5,000 loan. He opened his first Sandman Inn hotel four years later in British Columbia, which was only the beginning of a company profile that would span hotels, restaurants, sports and construction.
He continued to put up Sandman Inns throughout Canada and expanded into real estate and restaurants. Northland Properties Corporation is widely known in Canada as one of the most trusted names in hotels, sports, restaurants and construction. It is behind brands such as Sandman Hotel Group, Moxie's Grill & Bar, The Sutton Place Hotels, Northland Asset Management Company, Chop Steakhouse & Bar and Denny's Restaurants. The company has over 12,000 employees throughout North America and Europe.
In 2011, the family purchased the then-bankrupt Dallas Stars NHL team in a $240 million deal. Bob's son Tom has said that he spends 5-10% of his time on the hockey side of the business and is leveraging the Dallas Stars franchise, which Northland acquired in 2011, into a greater real estate and hospitality presence in Texas. Northland is also expanding in England, Scotland and Ireland.
3. Chip Wilson – 5.92 billion
Chip Wilson is a businessman, philanthropist and the founder of many retail apparel companies – most notably Lululemon Athletica Inc. According to Forbes, he has an estimated net worth of USD $4.9 billion (CAD $5.92 billion).
Wilson was born in San Diego, California in 1955. Both his parents were athletes in college and his father was a physical education teacher later in life. Wilson graduated with a bachelor's degree in Economics from the University of Calgary in 1980.
In 1979, Wilson founded his first retail apparel company, Westbeach Snowboard Ltd, which had a target market of the surf, skate, and snowboard communities. He sold the business in 1997 and founded Lululemon Athletica Inc. in 1998. Wilson served as CEO of Lululemon until 2005, when he sold a 48% stake to two private equity firms – Advent International and Highland Capital Partners. He took the yoga-inspired company public in 2007 but resigned from his position as chairman in 2013 and removed himself from the business entirely in 2015. However, he is still Lululemon's largest individual shareholder with an 8% stake in the company.
Wilson is widely credited with spearheading the "athleisure" trend, now a $400-billion-a year global business. Currently, Wilson, his wife and five sons now operate a holding company called Hold It All, which invests in apparel, real estate and private equity.
2. Anthony von Mandl – 10.53 billion
Anthony von Mandl is a businessman and leading figure in the alcohol sector. According to Forbes, he has an estimated net worth of USD $8.7 billion (CAD $10.53 billion).
Born in Vancouver to European parents, Anthony's parents chose to relocate the family back to Europe when their son was nine years old. He returned to Canada to attend the University of British Columbia and graduated with a degree in Economics in the early 1970s. Knowing that wine and food were his real passion, he first entered the alcohol business by selling imported wines from his car in Vancouver after graduating from college. He eventually landed a European apprenticeship in the wine trade which, in turn, brought him back to Canada as an importer and merchant of fine wines.
When von Mandl was 31, he had saved up enough money to invest in his first vineyard, mostly through his importing business. He chose to put down roots in his native British Columbia, in the largely unknown Okanagan Valley wine appellation. However, his first major success was the creation of Mike's Hard Lemonade, which first launched in Canada in 1996 and then in the U.S. in 1999. Since then, the subsequent creation of the hard seltzer White Claw has dominated market share and furthered his fortune. His marketing prowess is unrivaled, and he is continuing to grow his empire by investing in more fine wineries in the Okanagan Valley in British Columbia.
1. Jim Pattison – 11.62 billion
Jim Pattison is an investor, philanthropist and businessman. According to Forbes, he has an estimated net worth of USD $9.6 billion (CAD $11.62 billion).
Sometimes dubbed the 'Canadian Warren Buffett,' he is the head of an empire that operates in some 85 countries spanning an array of industries such as supermarkets, lumber, fisheries, disposable packaging, theme parks, auto dealers and more. Last year, Jim Pattison Group Inc. did CAD $10.9 billion in revenue and employed 48,000 people.
Pattison was born in Saskatoon, Saskatchewan in 1928 and his family moved to East Vancouver when he was 6 years old. He eventually went to attend the University of British Columbia, where he spent the summers working at one of the largest used-car lots in Vancouver to pay for his schooling. However, he dropped out just 3 classes short of a business degree.
He continued to sell used cars until he finally managed to open a Pontiac dealership in 1961, by persuading an RBC manager to lend him $40,000 (a lot more than the branch's lending limit). He secured the loan by selling his house, assigning the cash surrender value of his life insurance policy to General Motors and taking a loan from GM for $190,000 for preferred shares in the company. 25 years later, he was selling more cars than anyone else in Western Canada. He grew his business to owning over 25 car dealerships as of March 2018, as well as other companies such as Overwaitea Foods, Ripley's Believe It Or Not!, Save-On-Foods, Guinness World Records and numerous TV and radio stations across British Columbia, Alberta, Saskatchewan and Manitoba. As of September 2020, at age 91, he still actively researches potential new investment opportunities.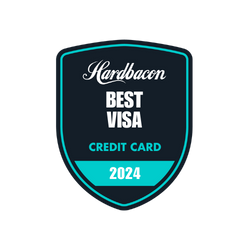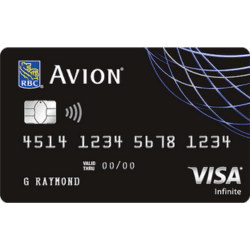 RBC Avion Visa Infinite
Get up to 55,000 Avion points* (a value of up to $1,100†), that's enough to fly anywhere in North America or the Caribbean! Apply by November 27, 2023. Apply online and get a response in as little as 60 seconds. * Conditions apply.