Amex Priority Pass: Everything Canadians Need to Know in 2022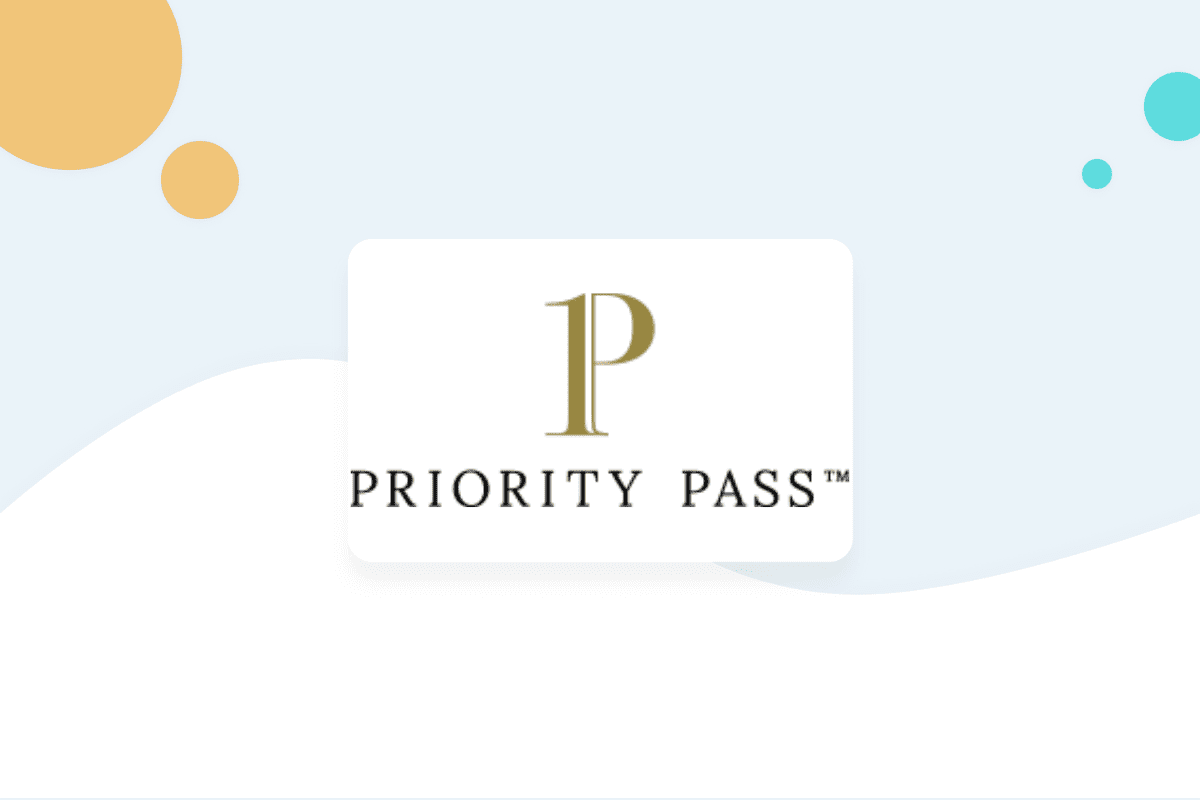 As an Amex Priority Pass member, you have access to more than 1,300 airport lounges around the world. The best part of using the Amex Priority Pass for airport lounge access worldwide is that you are not relying on having a first-class airline ticket or even a business-class one. In fact, adding the lounge access to any basic economy ticket flying experience makes the whole experience better.
In this article we will cover what you need to know as a Canadian Amex Priority Pass holder, including membership levels, guest allowances, and lounge access. Plus, we include some travel credit cards that offer lounge access at different price points.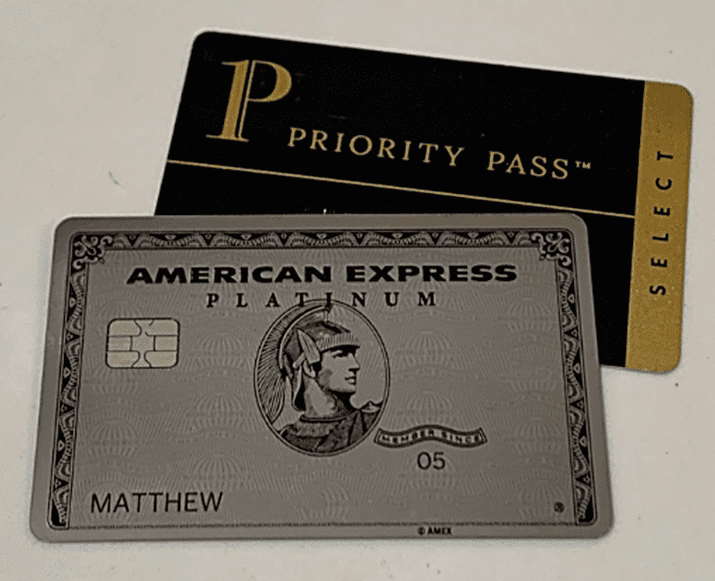 Select-Level Priority Pass membership
The Priority Pass Select Level Membership is the most powerful level. It requires an active Amex Platinum Card or Amex Business Platinum Card. If you cancel your card, the Priority Pass Select benefits are cancelled as well.
The Amex Platinum Card
[Offer productType="CreditCard" api_id="5f46c3834726ce7207266a78″ id="145855″]
It is no secret that the Amex Platinum Credit Card is a fabulous thing. The annual fee is $799, but is reduced to a net $599 when considering the Platinum Card's annual travel credit of $200. If you have a frequent flier lifestyle, this can offer a good value for money. 
Another benefit of using the American Express Platinum Card is that the supplementary cards also come with the Priority Pass Select membership. Every card allows for the cardholder to have a guest, so this benefit comes in great when larger groups or family members are travelling together. Supplementary cards have a lower annual fee, $250 for the same service, which is also quite a benefit, and makes the Priority Pass an even better deal.
Read our review of the Amex Platinum Card
The Business Platinum Card from American Express
[Offer productType="CreditCard" api_id="637559a7985fbd4494bfcb32″ id="146139″]
This is one of the best business credit cards on the market. If you travel for business, this is a superior credit card. First, you have Select-Level Priority Pass membership. Second, you have flexible payment options and no pre-set spending limit.
Third, your Membership Rewards earn-rate is 1.25 points per $1 spent. Supplementary cards are anywhere from $50 to $199 annually. Plus, all you need to do is spend $15,000 in your first 3 months of membership and make a purchase between 14-17 months of getting the card to earn 120,000 bonus points. That's worth $1,200, and a business can spend that amount quickly. You can also get an engraved, real metal credit card, if you are into that.
Can you buy an Amex Priority Pass without a Platinum Card?
If you want to purchase the Priority Pass as an Amex non-platinum cardholder, you buy a membership package. However, most people do access the Amex Priority Pass through premium-level travel credit card membership.
American Express credit cards in Canada have different offers for cardholders than the same card would have for an American-based cardholder. Be sure to double check that you are reviewing the right benefit list when deciding which travel card is best for you.
Other Canadian credit cards with Priority Pass access
Annual Priority Pass membership is available from other Canadian credit cards. That said, the Amex Priority Pass has unlimited lounge visits, whereas other cards limit access and charge a fee after a set number of visits. The cost is $32 per visit.
The number of visits is counted differently on other cards, with a cardholder and their guest being charged as two visits rather than one. Mid-range market credit cards in Canada which offer Priority Pass membership include:
Scotiabank Passport Visa Infinite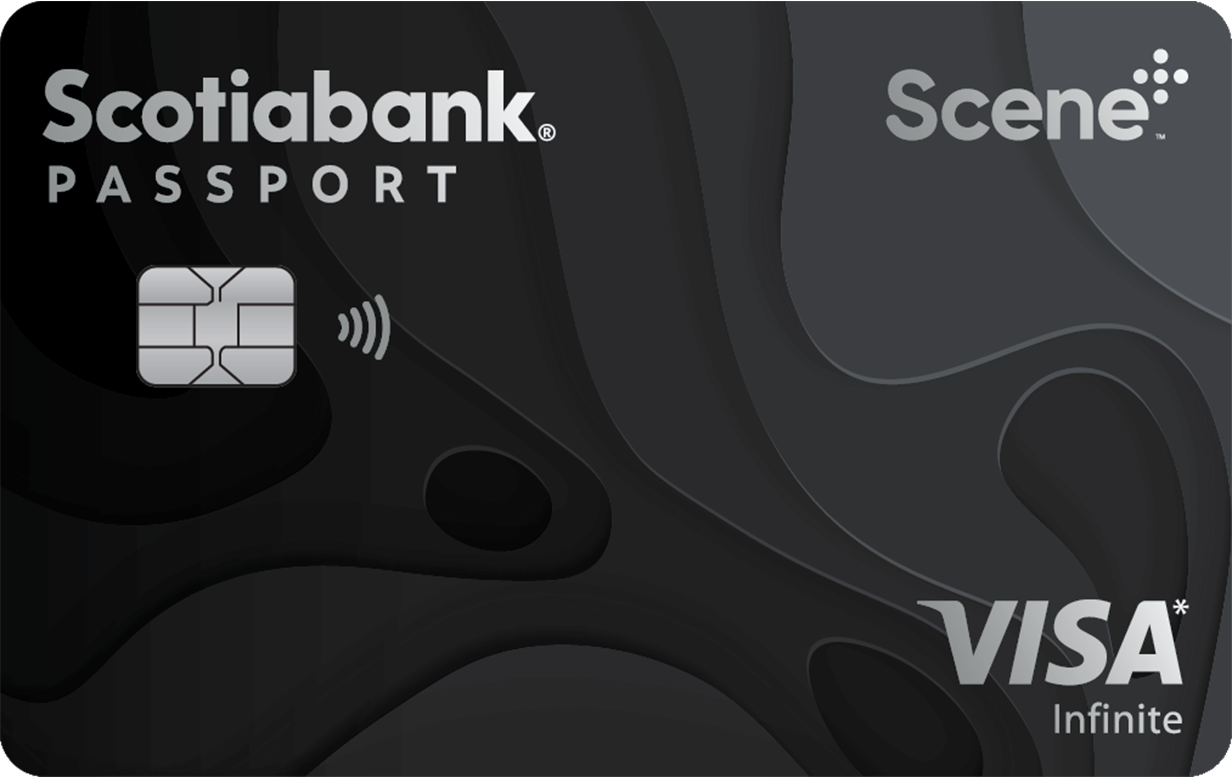 Annual fee: $139
Interest rate: 19.99% for purchases/22.99% on cash advances and balance transfers
Welcome Offer: up to 30,000 Scotia Reward points
The Scotiabank Passport Infinite Visa is a great card with a lower annual fee. You get six lounge visits in any calendar year with a signup bonus of up to 30,000 Scotia Reward points. The annual fee of $138 and there are no currency conversion fees.
Read our review of the Scotiabank Passport Visa Infinite credit card
CIBC Aventura Visa Infinite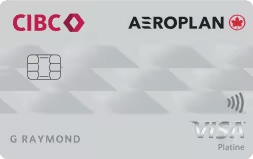 Annual fee: $120
Interest rate: 19.99% for purchases/22.99% on cash advances and balance transfers
Welcome Offer: up to 35,000 Aventura Points
The CIBC Aventura Visa Infinite offers 4 lounge visits in any calendar year. It has an annual fee of $120, which is waived the first year. The signup bonus is up to 35,000 Aventura points.
These two mid-range card options are great options when you only use Priority Pass benefits a couple of times per year. They have a more cost-effective annual fee than higher-end American Express travel cards. However, the Scotia Passport and the CIBC Aventura, both offer Priority Pass perks for primary cardholders only. Be sure to consider the best travel cards in Canada when choosing the one with the best benefits for your needs.
Enrolling for the Amex Priority Pass
Once you apply for your American Express Business Platinum Card or the American Express Platinum Card, you can easily enroll for the Priority Pass. You either submit a request through the Amex live chat or call the customer service number located on the back of your card.
Requesting enrollment in the Priority Pass benefit is straightforward and quick. Once Amex receives your request, a new Priority Pass membership is generated in your name and is shipped to you within 7 to 10 business days.
If you have need to travel before your new card arrives, the American Express customer service agent who sets up your membership can give you the enrollment code. You can use the code on the Amex Priority Pass online app.
There are a few lounges globally which do not accept the digital pass. Therefore, it is worthwhile to double-check accessibility beforehand. If the lounge does not accept the Amex digital Priority Pass, there will be a notice on the lounge website stating that digital cards are not accepted.
When the Priority Pass membership card does arrive, it is useful to note which credit card is linked to the membership. There won't be anything on the card that indicates it. By simply writing Amex on the Priority Pass is an easy way to use the right travel card in your wallet.
Lounge access

With the Amex Priority Pass, you can use the helpful Lounge Finder tool, which lists of all the lounges that are available at your next stop and at all points in your journey. Given how many lounges across the world support the Priority Pass program, it is likely that you will find access to one at a point in your trip.
You can check to see which lounges are available to you at your airport. Use the Lounge Finder app, to find information on all the available amenities at each lounge, the opening hours, and any restrictions at that location. Common restrictions include not being able to access the lounge at all times of the day, or before a certain number of hours prior to your flight.
However, some lounges are independently operated while airlines manage others. No matter, since all have agreed to allow access to Priority Pass members. Something to remember as well, is the size of the airport that you are going to, and your flight terminal. The lounge choice you have might vary depending on which concourse or terminal or flight departs from. If you have more than one lounge option, then you can have fun visiting all that you have access to and finding your preference.
Just because a lounge takes a Priority Pass does not mean it will be the same as the next lounge. In fact, many places, not just airports, accept the Priority Pass. Check international train routes for access as well!
Canadian airports with Priority Pass access
If you happen to be flying out of one of the following Canadian airports, you will be able to enjoy your Priority Pass membership while still in Canada:
Calgary (YYC): There are both domestic and transborder Plaza Premium Lounges available.
Edmonton (YEG): Both domestic and transborder flyers with Amex Priority Pass access can use the Plaza Premium Lounges.
Montreal (YUL): National Bank Lounge for international flights only.
Toronto Pearson (YYZ): Terminals one and three both have Plaza Premium Lounges available for domestic, international, and transborder flights. Lounges run by Air France/KLM.
Vancouver (YVR): Domestic, international, and transborder flyers are welcome in the Plaza Premium Lounges and the SkyTeam Lounge.
Winnipeg (YWG): Any flights welcome with membership passes in the Plaza Premium Lounge.
At present, there aren't any Priority Pass lounges in Ottawa. It is worth noting that there is a first come first-serve policy in these lounges. Each lounge has its own limit to the number of Priority Pass holders that can access the lounge at any one time. It is possible get turned away at busy times.
Amex Priority Pass bar and restaurant access
In addition to airport and other transport lounges, the Amex Priority Pass allows the holder discounts at various bars and restaurants at airports across the world. Depending on which location you choose, you will find a welcome discount through applying your membership benefits.
Other premium Canadian issued travel cards offer cardholders a $28 credit to spend at their chosen Priority Pass member bar or restaurant. This is instead of lounge access. This is a great option for those who prefer to get something to eat or drink rather than relax in a lounge.
How do you find which credit cards offer access deals? You can compare credit cards and see which Priority Pass membership has more lounges in the airports you frequent. Don't forget to consider the discounts at bars and restaurants too.
Amex Priority Pass: the takeaways
Traveling in style is easier when you are a member of the Amex Priority Pass. Canadian-issued Amex American Express Business Platinum Card and the American Express Platinum cardholders can sign up quickly and easily.
Simple to activate, the rewards are valid for global travels, allowing access to some of the best airport and travel lounges in the world. You also get discounts at leading airport bars and restaurants.
Choosing either the American Express Platinum Card or the American Express Business Platinum Card will give you one of the best travel membership benefits on offer through any high-end travel card. Every card offers both the holder and a guest, access to all Priority Pass membership perks.
Family members can get supplementary cards. These types of cards also get Priority Pass membership at a lower annual fee than the primary card. A supplementary card has all the same benefits as the primary card, and cardholders can take one guest to enjoy the comfort of whichever lounge is nearest to your travel.
Some global airports have Amex Priority Pass lounges. What you get is a better travel experience. Why not treat yourself?
Disclaimer: American Express is not responsible for maintaining or monitoring the accuracy of information on this website. For full details and current product information, click the Apply Now link.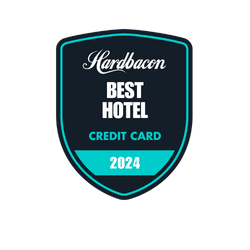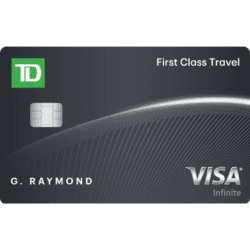 TD First Class Travel® Visa Infinite* Card
22.99% (20.99% for Quebec Residents)
22.99% (20.99% for Quebec Residents)
Special Offer: Earn up to $1,000 in value†, including up to 115,000 TD Rewards Points† and no Annual Fee for the first year†. Conditions Apply. Account must be approved by January 3, 2024.
†Terms and conditions apply.
The Toronto-Dominion Bank (TD) is not responsible for the contents of this site including any editorials or reviews that may appear on this site.
For complete and current information on any TD product, please click the Apply now button..