Is Venmo in Canada? Nope, But We Found Great Alternatives!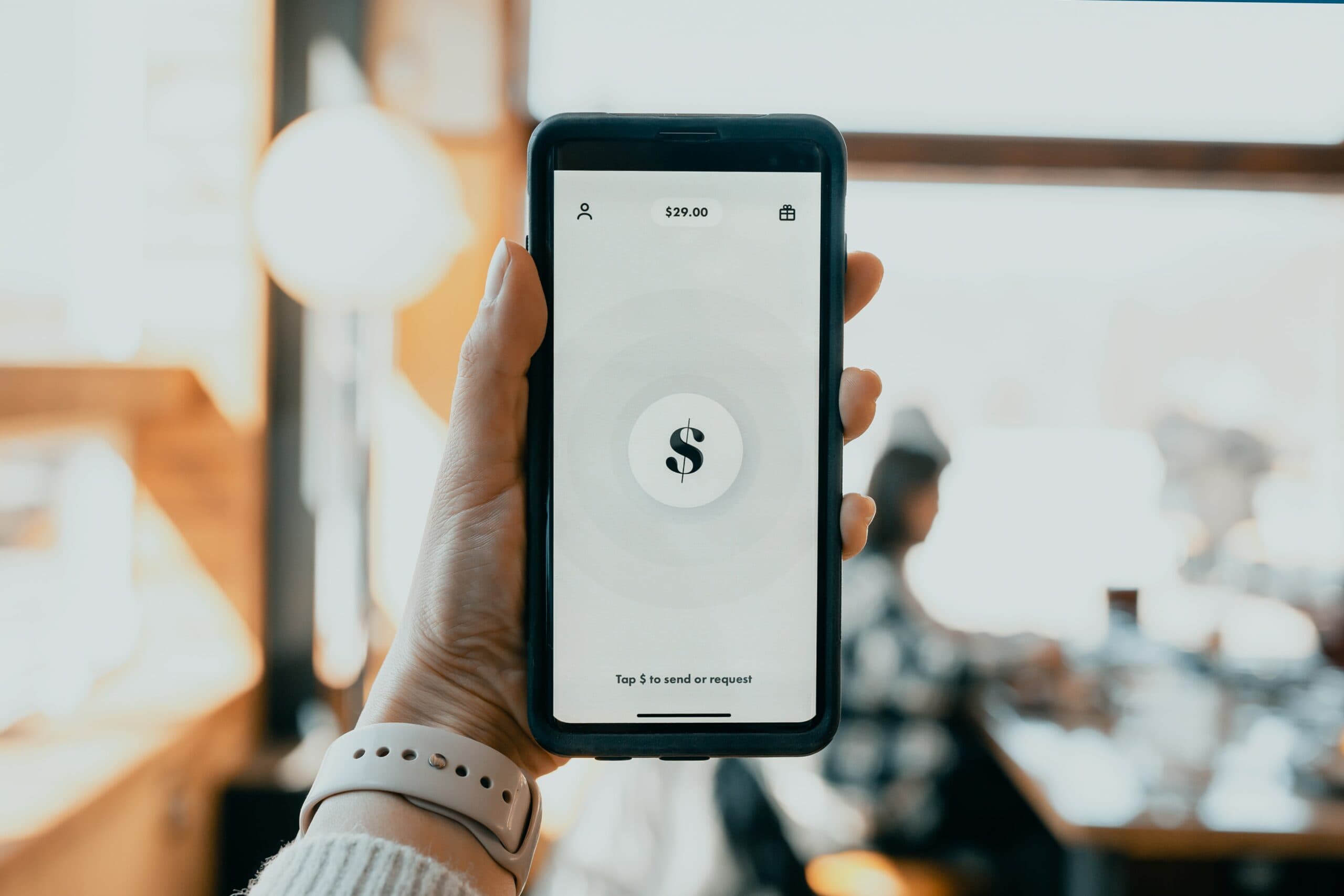 "Just Venmo me," is a phrase we've been hearing a lot in the US media content we consume. So you might be wondering, what is Venmo and is it available in Canada? Venmo is a social media, peer-to-peer payment service that allows you to instantly pay your friends and family through an app on your smartphone.
No more old-school cheques, or pulling cash from expensive automated teller machines (ATM). Everything is done digitally at the tap of a button, and recipients get their cash in seconds. I know what you're thinking, "I gotta start using Venmo!" But ease off the throttle, Venmo is not available in Canada.
But fear not, Canadian fintech companies have answered the Bat Call! They saw the incredible use-case and mass appeal of Venmo and said "Challenge accepted!" Right now, there are several Venmo alternatives available to Canadians. If you're ready to kick crazy bank fees to the curb and take total control of your money (well, almost), here are the best Venmo alternatives in Canada.
What is Venmo and why is it so popular?
In the land of the free and the home of the brave, Venmo has become the bastion of peer-to-peer payments. Whether it's chipping in for a group gift (like that life-size Baby Yoda), splitting gas money for a road trip, or even paying rent, Venmo makes adulting a little less adult-y.
Venmo is a mobile app that acts like a digital Batman utility belt for cash. It makes small, frequent transactions easy as pie – and way more fun. Which is exactly why it has won the hearts of an entire generation.
Say you're out for tacos with your squad. When the bill arrives, it's like a scene straight out of 'The Big Bang Theory'. Everyone makes a mad dash for their phones to do some serious number crunching on the calculator app. But then Venmo entered the chat.
No more carrying wads of cash, maxing out your credit card, or calling your mom to ask her how to write a cheque. Just open the app on your phone, select a buddy, punch in the amount, and boom! Money sent faster than The Flash can run. It's like having a cashless, cardless, and contactless wallet on your phone.
Each transaction comes with its own social media-style feed. Think Facebook, but for payments. You can spice up your money moves with a cheeky note or emoji because, let's face it, financial transactions could use a little more pizazz.
Despite its popularity stateside, Venmo hasn't pushed its way north of the 49th parallel yet. But don't fret, there are plenty of other savvy financial tools that offer similar services. Stay tuned for the best Venmo alternatives, right after we throw shade at the people preventing us from accessing it.
Why isn't Venmo available in Canada?
Because our Big Bank overlords said so, that's why. For almost 2 decades, Canada's Six major banks have dominated the peer-to-peer payment ecosystem. This allows them to successfully stonewall competition and maintain market dominance. Right now, they make a ton of money from eTransfer transactions. So the Big Six are committed to keeping "Just Venmo Me" out of our mouths by keeping it out of our bank accounts.
Best Venmo alternatives in Canada
But as the Canadian economic landscape changes and the demand for instant, low-cost transactions reach a fever pitch, our banks have failed to keep pace with our desire for change. Canadian fintech companies have done an incredible job to fill the gap with ingenuity and cutting-edge financial technology.
Venmo may be the go-to social payment platform for Americans, but here in Canada, we have a bevy of options to fill pretty much any need. Whether you want to repay your bestie for brunch, email rent to your landlord, or send cash to your cousin in New York, there are plenty of Venmo alternatives in Canada to move money from your pocket to theirs in a flash.
Wealthsimple
[Offer productType="BrokerageAccount" api_id="5f53d2134d1911503113cafa" id="174398″]
Wealthsimple is one of Canada's favourite online brokers, offering easy breezy investing through a robo-advisor as well as zero-commission trading for DIYers. You asked and they delivered the best Venmo alternative in Canada right now. Wealthsimple has introduced the fastest and easiest way to instantly send money to friends and family, as long as they are Wealthsimpler users too.
Good news! If you refer someone to the platform, you could both get up to $3,000. Yes, I actually know someone who got the $3,000 referral bonus!
To instantly send and receive cash like Venmo, join Wealthsimple for free, open a Cash Account, and download the app. Fund your Cash Account instantly by Debit-Credit Card, or by eTransfer, linking your bank account, or setting up a direct deposit.
Then let the Wealthsimple app access your contacts. Finally, tap on a contact to send or request money – for free! That's right, there are no fees to use this feature.
But gone are the days of logging onto your online banking, adding a recipient's email address, and coming up with that stupid security question. Finally, if you want to send money in seconds, there's an app for that. With Wealthsimple, you can send money as often as you want and there are no caps on the number of transfers. Plus, the Cash Account comes with a ton of other perks like:
Earn up to 4.5% interest on your Cash account balance
Zero account fees, zero daily transaction fees
A physical & virtual prepaid Mastercard
Earn 1% cash back on purchases
No foreign transaction fees
Cash back can be earned as stock or crypto instead
Can auto-invest your paycheque
Send/receive eTransfers
Pay bills
EQ Bank
[Offer productType="CreditCard" api_id="63d2cb6a18196b6d2e1928c2″ id="198047″]
Not to be outdone, one of Canada's best digital banks also happens to be a great Venmo alternative, but not many people realize it. Welcome to the convenience of EQ to EQ Transfers, an exclusive feature that allows you to swiftly send money to another EQ Bank client absolutely free of charge.
Unlike Wealthsimple which syncs with your contacts, you need to set up your EQ Connections individually using the email associated with their EQ account. Then you need to setup a one-time secret question and answer only they will know the answer to.
Once that's done, you can enjoy the liberty of transferring up to $30,000 daily, a significant leap from the $3,000 daily limit set for clunky Interac eTransfers. With this method, you can ditch unnecessary holds and immediately access your finds. Here's how to send an EQ to EQ Transfer:
If you're using the EQ Bank mobile app, simply login to your account. Tap on the "Transfer" option at the bottom of your screen, and then select "Transfer to EQ Connection."
If you're accessing through a web browser, log in to your online banking account. Under the "Transfers" section, click on "Transfer to EQ Connections."
If you're not already an EQ Bank user, you might as well join today. You'll get other great perks like:
Free bank account with no daily transactions fees
2.50% interest on your eligible deposits
A prepaid Mastercard that earns 0.5% cash back on every purchase (not available in Quebec)
Free Canadian ATM withdrawals
No foreign transaction fees
KOHO
[Offer productType="CreditCard" api_id="604aaa18e770040140f2203e" id="144191″]
KOHO also offers instant cash transfers between users. Plus, the account comes with one of the best prepaid credit cards in Canada. Direct transfers are free and easy to use. Unfortunately, KOHO doesn't sync with your contacts, so you need to add each recipient manually. Here's how:
Open your KOHO app and tap on the $ symbol at the bottom
Choose 'Send Money'
Click on the 'Add new' icon located at the top right corner
Type in the name and email of the KOHO user you wish to transfer money to. This is important, you need to enter the email your recipient uses to sign into their KOHO account,

NOT

their KOHO eTransfer email.
Type in the amount you want to send
If the option for instant KOHO-to-KOHO account transfer is not visible, then the entered email is not the one your friend uses to login to their KOHO account
Make sure to double-check all the details you've entered, because you cannot modify the name of a Recipient once you've created it
Tap on 'Continue'
Tap on 'Send Now'
Boom! They get it instantly. If you're already a KOHO user, try out this neat feature. If you're not, sign up now to enjoy these other fabulous benefits:
Free account or paid plan with extra perks, your choice
Free and unlimited daily transactions
Prepaid Mastercard, physical and virtual
Earn up to 6% cash back + bonus cash back from KOHO partners
Earn up to 4.5% interest on your balance
Create a custom budget and create savings goals
Build credit with the Credit Building subscription (no credit check required!)
Once you become a KOHO member, you'll get a unique code to use when you refer friends and family. For every successful referral who joins KOHO with your code, you both get $20. Conditions apply, as usual, so make sure you read the requirements so you both get your free money. At the time of writing, your referral has to make a purchase of at least $20 with their KOHO card within the first 30 days of opening their account. You can make up to $1,000 total in referral bonuses.
Wise
[Offer productType="OtherProduct" api_id="64e3ec296130844579d62181″ id="174331″]
All these Venmo alternatives are great unless you need to send money abroad. We've got you covered there too. If you've ever needed to send money outside the country, you're painfully aware of the high bank fees, incredibly slow and complicated wire transfer process and hidden charges. Wise allows you to send money to over 160 countries in more than 40 currencies. Fees start as low as 0.43% and vary by currency.
With Wise, you can send and receive money from all around the world for a fraction of the price of a traditional wire transfer. You'll get charged the real market exchange rate, not the bank's inflated exchange rate.
All the fees are disclosed upfront before you finalize the transaction. Wise is even cheaper than Paypal. So if you or someone you love lives abroad, don't let borders get in the way of seamless cash transfers. Send and receive money in as little as one hour.
ShakePay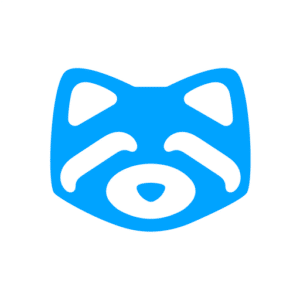 Crypto enthusiasts, don't despair, you're invited to the peer-to-peer payment party too. If you want to completely decentralize your cash and protect your identity, look no further than ShakePay – one of the best cryto platforms in Canada. You can send Canadian dollars, Bitcoin, or Ethereum to your friends and family in seconds. As long as everyone's on the ShakePay platform, you're good to go. Ps, it's free to join!
If you're familiar with ShakePay, then you know how to load your app with cash by eTransfer from your bank account to your unique ShakePay eTransfer deposit address, or by wire transfer. Once your money is loaded onto the app you can either send Canadian dollars directly to any of your ShakePay contacts. Or you can convert your CAD to BTC or ETH and send them crypto instead.
The transactions occur off the blockchain, making them lightning-fast and free. ShakePay is user-friendly and simple to use, so even the newest crypto convert can be a cash-hacking genius.
OFX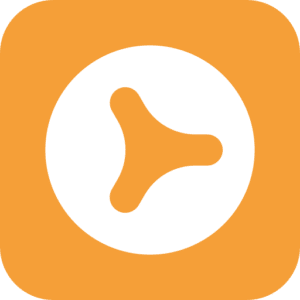 OFX is a global currency exchange and money transfer service. It enables people, businesses, and corporations to make payments or international transfers in different currencies. Customers can send money online or via mobile app to over 170 countries in over 50 different currencies with competitive foreign exchange rates, low fees, and bank-level security.
To use OFX, you need to open an account and fund it with the currency you want to send. You then have the option to send now at the current rate, send only when your desired rate is hit, or lock in a rate to apply to future transactions.
The OFX exchange rate depends on the amount being transferred and the currency pair. There are no transfer fees for amounts over $10,000 CAD. For lesser amounts, OFX charges a $15 CAD transfer fee plus any other applicable charges depending on the currency pair being exchanged or if a same-day payment is required.
PayPal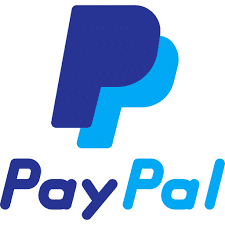 Of course, this list would not be complete without paying homage to PayPal. First of all, did you know PayPal owns Venmo? That's right. Venmo is the fintech brainchild of the engineering wizards at PayPal headquarters.
But while Venmo is quick, cheap, and designed for individuals to send money to their peers, sometimes you need something a little more robust. Sending and receiving in Canadian funds is free, otherwise, fees apply and vary currency and country.
If you need to transfer over $5,000 to someone, but don't want to pay bloated bank fees, PayPal is still your go-to platform. You can send up to $60,000, with $10,000 in a single transaction, to another PayPal user. Instead of using a personal email address, users can provide a custom Paypal.me link instead, for added privacy.
You can even send money to a recipient's bank account or a cash pickup site if they don't have a PayPal account. The possibilities are almost endless with PayPal's extensive roster of features and services.
Plastiq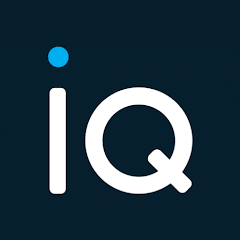 If you're a business owner, Plastiq liberates you from profit-killing merchant fees. If you're a consumer, say hello to credit card rewards on all the things. Plastiq is an online payment platform that's revolutionizing how individuals and businesses pay and get paid for pretty much anything. What's more annoying than missing out on killer credit card rewards on a big purchase because you can't charge it to your credit card?
Plastiq allows businesses to accept credit card payments completely free. And it allows individuals to use their credit cards to pay for things like rent, tuition, or even a new car. Plastiq acts like a middleman accepting money from your credit card, then passing it along to the recipient by check, wire transfer, or direct deposit, whichever they prefer.
But it's not limited to credit cards, you can pay from your debit card too. Now you can earn those lucrative credit card rewards on purchases that you normally can't charge to a credit card.
Heads up though, the fee is high at 2.9%. Plus, many credit card issuers treat Plastiq as a cash advance, which comes with a higher interest rate and voids the 21-day interest-free grace period – which means the transaction immediately starts accruing interest. So be aware of the costs and crunch the numbers to ensure the value of the rewards you'll earn offset all the associated fees.
Interac eTransfer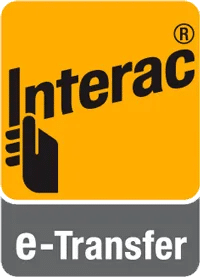 Finishing off with the most obvious Venmo alternative, we've got the OG of peer-to-peer cash transfers in Canada. Interac eTransfer is still the most trusted and widely used method of peer payments among Canadians, but only because we don't know any better. Most eTransfers are free, but fees can apply depending on your bank and the type of account you have.
Our big banks hopped on this train early and have dominated the peer-to-peer payment landscape ever since. They've provided a safe, secure, and ubiquitous method of sending money to anyone in Canada with an email address.
No more writing cheques or running to the ATM for cash. All you need is the recipient's email address. Just log into your online banking, add your recipient's email or mobile phone number and create a security question only they would know the answer to.
As long as the person you're sending money to has an email account or mobile phone number, and a Canadian bank account, they can instantly deposit their money. If you hate dealing with those pesky security questions, you can set yourself up for auto-deposit. Whenever anyone sends you an Interac eTransfer, it will go straight into your bank account and you'll get an email or text notification.
FAQs about Venmo in Canada
What is Venmo?
Venmo is a popular mobile payment service owned by PayPal. It allows users to quickly and easily send, receive, and request money from others. With its user-friendly interface and social media integration, Venmo has become a go-to platform for peer-to-peer transactions.

Is Venmo in Canada?
Currently, Venmo is not available in Canada. The service is primarily designed for users in the United States, and it requires a U.S. bank account, U.S. mobile number, and U.S. residential address to register.
Does Venmo work in Canada?
As of now, Venmo does not work in Canada. The service is geographically restricted to the United States. However, there are several Venmo alternatives available in Canada that provide similar features and functionalities such as Wealthsimple, Shakepay, and EQ Bank.
Do Venmo and Paypal belong to the same company?
Yes, Venmo and Paypal belong to the same company. PayPal acquired Venmo in 2013 as part of its purchase of Braintree, a payment gateway company. While they are part of the same corporate family, each operates as a separate service with its own unique features.
What is the difference between Paypal and Venmo?
While both PayPal and Venmo offer peer-to-peer money transfer services, they cater to different user needs. PayPal is a global service, allowing users to make transactions internationally, whereas Venmo is primarily for transactions within the U.S. Additionally, Venmo has a social aspect to it, displaying transactions (minus the amount) on a social feed.
Can I Venmo from US to Canada?
Currently, you cannot use Venmo to send money from the US to Canada. Venmo is only available to users within the United States. For international transfers, services like PayPal, Wise, and OFX would be more suitable.
What countries have Venmo?
At present, Venmo is only available in the United States. It is not available for use in other countries. This is due to certain regulatory requirements and financial laws that vary from country to country. However, there are numerous other mobile payment services available worldwide that offer similar features.