The 8 best price comparison sites in Canada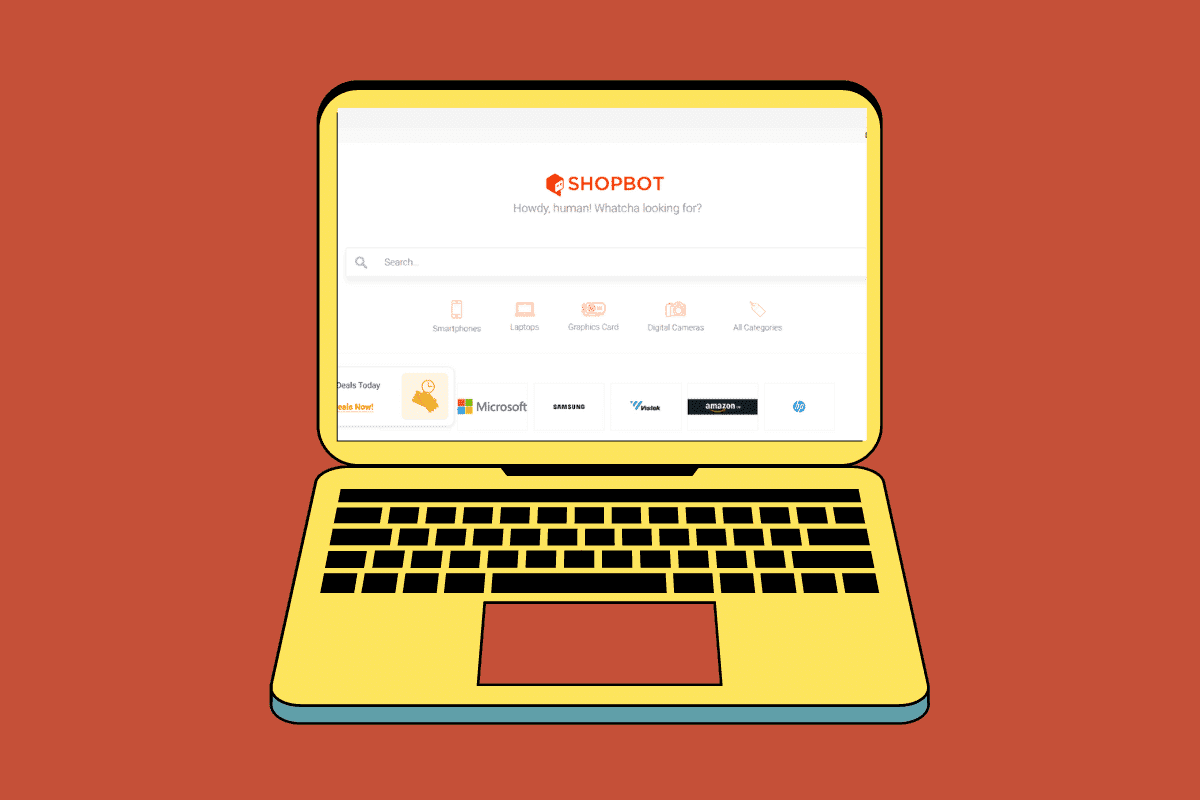 Table of Contents
[ Show ]
If you want to spend less while shopping online in Canada, price comparison sites can save your hard-earned bacon. These websites allow you to compare prices from different retailers and make wiser buying decisions. 
With so many options to choose from, how do you know which price comparison sites save you the most? In this article, we will explore the 8 best price comparison sites in Canada and tips for using them effectively.
Getting the most from price comparison sites
Price comparison sites host online platforms that allow you to compare prices for a particular item across multiple retailers. These sites gather information from various companies and present them in an easy-to-use format. Unlike shopping directly on a retailer's website, you can see prices for the same item side by side.
Price comparison sites have grown increasingly popular in recent years as consumers look for ways to save more money. These sites come in particularly useful for big-ticket items like electronics or appliances, where the price difference varies significantly.
How price comparison sites work
Price comparison sites pull data from different retailers' websites and present it in one place. They use various methods to collect this information, such as web scraping or an application programming interface (API). After collecting the data, the price comparison site typically uses algorithms to organize it. 
As a result, you can quickly and easily search for items and compare prices across different retailers. This can save you time and effort instead of visiting each company's website individually.
Benefits of using price comparison sites
The benefits of using price comparison sites stand out clearly. You can save time and money by quickly finding the best deals for the products you're looking for. You can also find deals that you may have missed if you were only seeking on one retailer's website. Some price comparison sites also offer additional features, such as the ability to set up price alerts or see historical pricing data.
As another upside, you make more informed purchasing decisions. By gauging prices for a certain item, you can get a better sense of a fair price for that item. This can spare you from overpaying for a product.
Factors to consider when choosing a price comparison site
You have several factors to consider when choosing a price comparison site:
the number of retailers included in the site
how frequently the pricing data is updated
the site's ease of use to find what you seek
You'll also want to consider any bonus features the site offers that may be valuable to you, such as price alerts.
You may also consider the reputation of the price comparison site. Seek out well-established sites with a track record of providing accurate and up-to-date prices. You may also want to read reviews from other users to get a sense of their experiences.
Ultimately, the best price comparison site for you will depend on your specific needs and preferences. Take the time to research different sites and compare their features before making a decision. By doing so, you can ensure that you find the best deals and make the most of your discretionary spending..
Top 8 price comparison sites in Canada
Online shopping has become increasingly popular in Canada as cash-strapped people try to find the best deals possible. Price comparison sites offer a great way to shop around with various retailers and snag the greatest discounts on the products you desire. Check out the top 8 price comparison sites in Canada:
1. Shopbot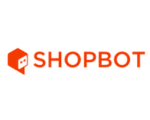 Shopbot hosts a popular, free price comparison site. It offers a wide range of products, including electronics, home appliances and clothing. Shopbot's easy-to-use design provides comprehensive information on pricing, product details, and availability. It also provides reviews and ratings from customers to help you make informed decisions. Start with its 'hottest products' list then look around further.
Neo Credit
None with the standard Neo plan
You can earn 2% cashback at the pump or convenience store locations and 4% cashback on transactions made through the Shell App. This offer is only available in British Colombia, Alberta, Saskatchewan, Manitoba and Ontario.
2. PriceBat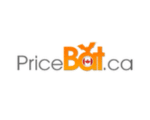 Another popular price comparison site, PriceBat boasts more than 1,500 online retailers in its extensive product catalog. It delivers a range of features, including price alerts, product comparisons and sorting and filtering options. It also has a mobile app, which is available for both Android and iOS devices, for surfing for various items.
3. PriceFinder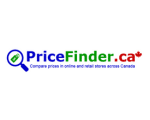 PriceFinder runs a price comparison site that caters specifically to the Canadian market. It offers a wide diversity of products, including electronics, home appliances and clothing. Unlike some other price comparison sites, PriceFinder also includes information on shipping costs, which can help you make more informed decisions.
5. PriceGrabber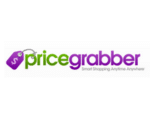 PriceGrabber's comprehensive price comparison site surfaces costs for a wide range of products. It allows you to set up price alerts and provides helpful features, including sorting and filtering options and customer reviews. PriceGrabber also has a mobile app, making it convenient to compare prices on the go.
6. PriceDropper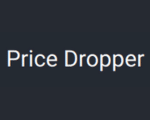 PriceDropper works as a reputable price comparison site that clearly highlights rising and falling prices with pink (going up) and green (going down) stickers. It tracks prices for electronics, fashion, home improvement, kids, home decor and health and beauty. You can look at charts of historical prices and set up alerts for items on your wishlist.
7. Shopzilla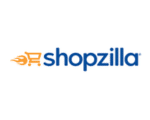 Shopzilla tracks trends to see what is hot then sources prices on thousands of products, including electronics, home appliances, and clothing. It provides comprehensive pricing information and product details and allows you to filter by price, brand and hundreds of categories. Shopzilla also has a mobile app, making it easy to compare prices on the go.
8. Google Shopping Canada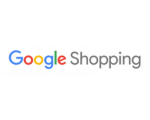 Google Shopping greets you by name if you have an account with its parent company. It searches for products by keyword or item name then provides detailed pricing information and product descriptions. Google Shopping also allows you to set up price alerts and has a mobile app, which is available for both Android and iOS devices.
Overall, these great price comparison sites in Canada take a lot of work out of shopping. Whether you're looking for something specific or not, these sites can help you find the best deals on your purchases.
Tips for using price comparison sites effectively
Price comparison sites provide a great tool for securing the best deals on products and services. However, to make the most of these sites, there are a few things you should keep in mind. These tips tap into price comparison sites most effectively:
Set up price alerts
Many price comparison sites allow you to set up alerts for specific products, so you get notified when the price drops. This comes in handy when you're looking to buy a product that tends to fluctuate in price. By setting up an alert, you never miss the chance to jump on the best deal out there.
When setting up a price alert, make sure you choose a realistic target price. If you set the range too low, you may end up getting notifications for price drops that do not make a significant enough difference. On the other hand, if you set it too high, you may miss out on opportunities to save money.
Compare shipping and handling fees
When contrasting prices across retailers, factor shipping and handling fees into account. Sometimes, a store may offer a lower price for a product, but the cost of shipping may make it more expensive overall. To get an accurate picture of the total cost of a product, consider all fees that add to the actual cost to you.
Remember as well that some companies offer free shipping for orders over a certain amount. If you plan to buy multiple products from the same retailer, check to see if you qualify for free delivery.
Reading customer reviews
Customer reviews can serve as a valuable source of information when shopping online. By reading about other customers' experiences, you can get a sense of the product's quality and reliability. Look for reviews that provide detailed product information, including its pros and cons. If multiple reviews mention the same issue, you've received a good signal about a common problem.
Don't forget that some retailers may manipulate reviews to make their products look better. To avoid falling for this tactic, read reviews from multiple sources, including independent review sites and social media. That time investment really pays off!
Checking for additional discounts and promotions
Before making a purchase, check for any additional discounts or promotions available. Some price comparison sites offer exclusive discounts for customers who use their platform, so you should take advantage of these offers.
In addition to discounts, some retailers may offer other promotions, such as free gifts or cashback. Above all, read the fine print to see if there are any restrictions or requirements you need to meet to qualify for these promotions.
By following these tips, you can make the most of price comparison sites and save more money on your purchases.
Staying safe while shopping online
Shopping online has become increasingly popular in recent years, but you still need to stay wary while doing so. These tips help protect your personal information and ensure you have a positive shopping experience.
Protect your personal information
When shopping online, always safeguard your personal information. This includes your name, address, phone number and financial information. Beware of websites that ask for your personal information and only provide it to reputable retailers. Look for websites that use encryption to protect your data, as indicated by a lock icon in the address bar. Additionally, use a secure payment method, such as Paypal or a credit card, to protect your financial information during direct interactions.
Verifying the legitimacy of online retailers
Before buying from an online store, take a moment to verify their legitimacy. Seek out reviews from other customers to gauge their experiences. Check their website for security measures. Look for features such as SSL encryption, two-factor authentication, and secure credit card authentication systems, such as Verified by Visa.
Next, confirm their contact information and make sure they have a physical address and phone number. If you're unsure about a retailer's legitimacy, it's best to err on the side of caution and shop elsewhere.
Understanding return policies and warranties
Make sure you understand the retailer's return policies and warranties before making a purchase. Review the fine print and make sure you're comfortable with the seller's policies in case your purchase arrives with a flaw or shipping damage. Some companies have strict return policies, while others offer more flexibility. Of course, you'll want to know what you're getting into before you hand over your money. No one likes surprises that undermine your excitement at finding your latest deal!
Remember, shopping online can make for a convenient and enjoyable experience – if you stay safe and protect your personal information. By following these tips, you can shop with confidence and enjoy all the benefits of online shopping.
Price Comparison Sites in Canada: The Bottom Line
Price comparison sites give you an excellent resource for making the most of your budget. By using these sites, you can compare prices for the products you want and find the best deals out there. As you shop, make sure you consider factors that enhance your browsing experience. Additionally, take steps to protect yourself while shopping online, by protecting your personal information and verifying the legitimacy of online retailers. By following these tips and using the 8 best price comparison sites in Canada, you can make killer purchasing decisions and save money while shopping online.
EQ Bank Card
Benefit from 0.5% cash back on purchases
This 100% free prepaid Mastercard also offers free ATM withdrawals in Canada, no FX fees, and up to 3% interest on deposits.
Get 3.00%* on everyday banking with EQ Bank