Spendee vs. Hardbacon: the full review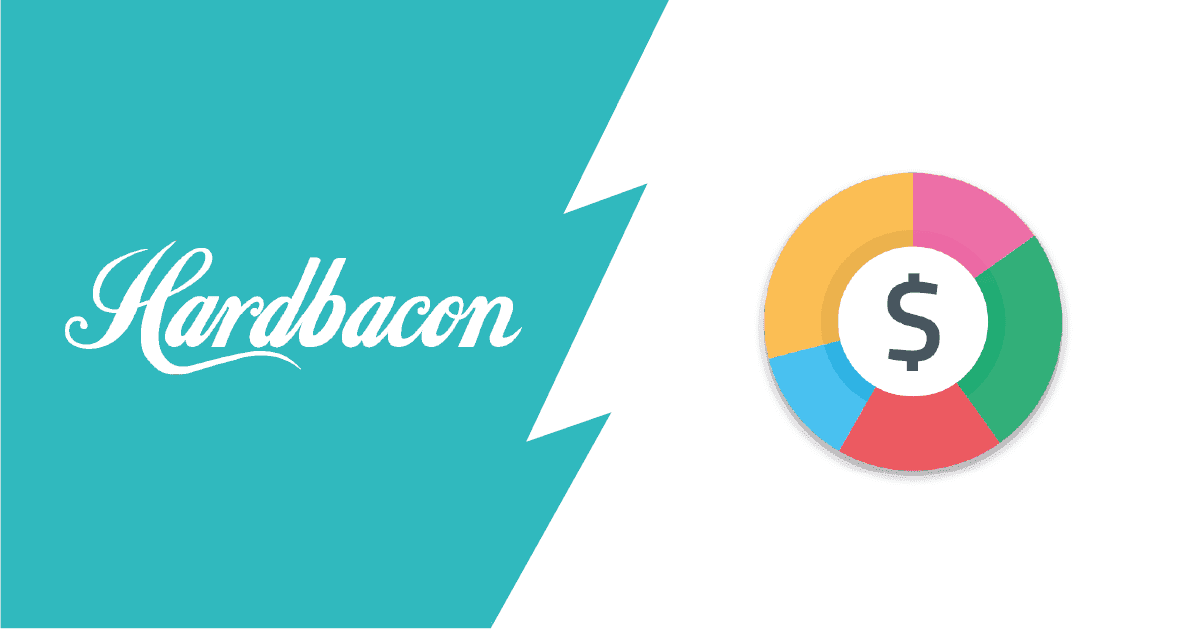 Spendee was founded in 2008 by three friends in Prague. In launching this app, their goal was to help investors better manage their daily expenses. Hardbacon is a Canadian fintech founded in 2017. Based in Montreal, Hardbacon strives to help its users become wealthier by better managing their money when it comes to planning and budgeting. Hardbacon can be compared to Spendee in terms of budget management, as you will learn in this comparative review.
Spendee: the advantages
If you're looking for an app that lets you regularly budget to meet your financial goals, Spendee might be perfect for you. First, you need to know that the universe of budgeting apps is vast! Amongst these is YNAB, Mint, Good Budget, etc.
Spendee lets you add cryptocurrency to your assets through Ewallet, unlike Hardbacon, which does not offer this functionality.
In addition to visibility, you can set alerts for when you exceed your budget, but Hardbacon also offers this feature.
Lastly, you have the option of grouping multiple checking accounts for a detailed, cumulative report of all these accounts. You can therefore combine with a loved one or with the entire family.
Spendee: the disadvantages
The big drawback of Spendee compared to Hardbacon is that it does not take into account the investing or planning components. Hardbacon thus gives you the ability to visualize your assets, provides access to financial data and generates a diagnosis of your investment portfolio. Additionally, Spendee does not have a financial goal-planning module, contrary to Hardbacon.
In terms of budgeting, Spendee's main flaw lies in the limited number of compatible Canadian financial institutions. While Hardbacon supports more than 100 such institutions, Spendee supports only 10 in Canada. Therefore, those who are unable to synchronize their bank accounts with Spendee will have to manually enter each of their transactions, which is a somewhat tedious exercise.
How much does Spendee cost?
Both Hardbacon and Spendee offer a free version of their budgeting applications, while only Spendee offers a premium upgrade. The premium version of Spendee will set you back $22.99 per year.
The great thing about Spendee's premium version is that you can connect your bank account so that your income and expenses are automatically added to the Spendee app. The Premium account also has the advantage of automatically categorizing your income and expenses. These two features are, however, included in the free version of Hardbacon.
Is Spendee available in Canada?
The Spendee app is available on the App Store and Google Play in Canada. Unfortunately, Spendee does not support many Canadian banking institutions. About 10 Canadian financial institutions are compatible with Spendee, including RBC and Desjardins. On the other hand, major banks like BMO, Tangerine and the National Bank of Canada are conspicuously absent. As for Hardbacon, more than 100 financial institutions are compatible, including all the institutions mentioned in this article.
Spendee or Hardbacon?
Spendee is best for those who want to improve their budget management without wanting a 360-degree solution to take care of their personal finances and who prefer to enter their transactions by hand. Those who prefer to link their budget to their bank account, or who want to include their financial goals and investments in their financial strategies, will likely prefer Hardbacon.
EQ Bank Card
Benefit from 0.5% cash back on purchases
This 100% free prepaid Mastercard also offers free ATM withdrawals in Canada, no FX fees, and up to 3% interest on deposits.
Get 3.00%* on everyday banking with EQ Bank