Uber Eats Vs. DoorDash: Which One Is Better in Canada?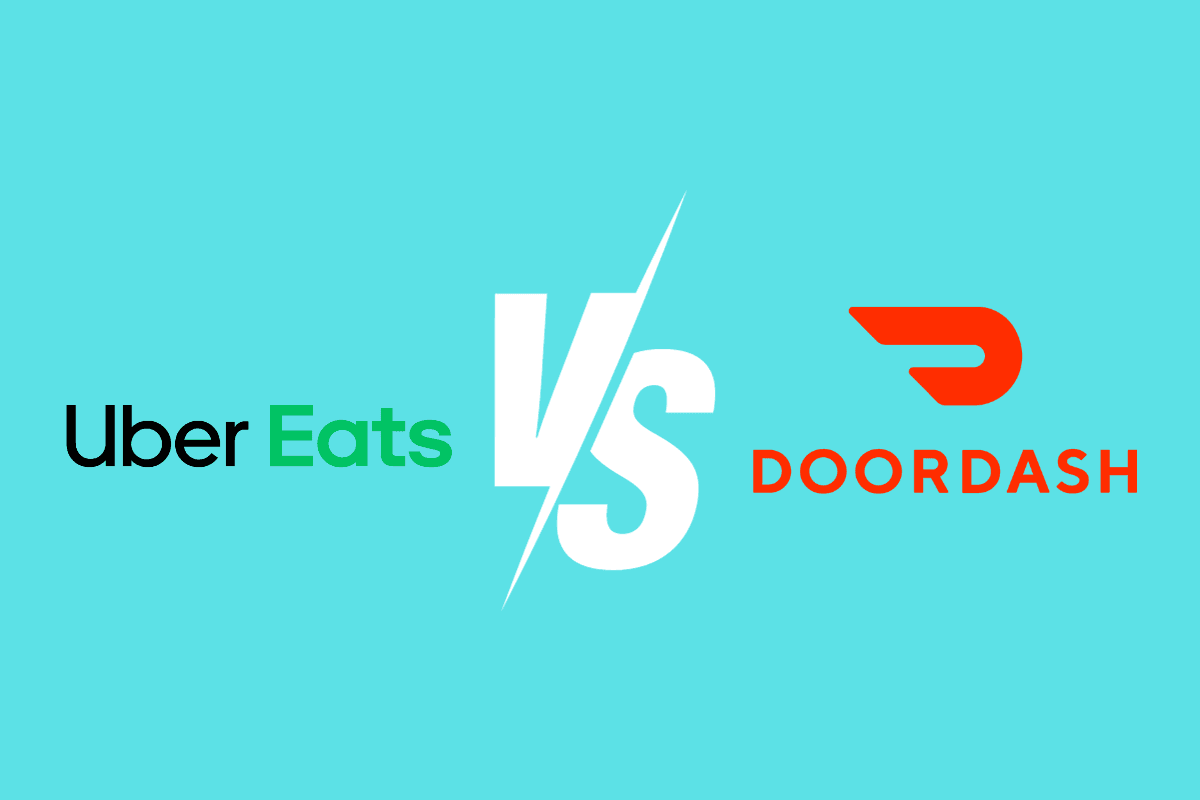 Food delivery is an expensive treat. After all, delivery services generally come with markups, extra fees, and extra tip expectations. The convenience can be worth the extra cost at times, but when you are paying so much, it is important to choose the service that provides the best value.
Of course, there is no shortage of food delivery services in Canada, so finding the best value is easier said than done. Still, to make the process a bit easier, we are breaking down how Uber Eats and DoorDash, two of Canada's most popular food delivery services, rank across a variety of categories.
Uber Eats vs DoorDash: Restaurant Selection Tools
Both Uber Eats and DoorDash have a wide selection of restaurants listed on their platform (although restaurant variety can vary depending on where you are located). Unfortunately though, when you are not craving a specific restaurant, the seemingly endless options can make it tough to decide what to eat. Restaurant selection tools can help you narrow down your options.
Uber Eats offers no shortage of these tools. Regardless of whether you use their app or website to place an order, the top of the screen is filled with icons that let you select a cuisine type. The options vary based on delivery location and are always stocked with a variety of restaurants.
When scrolling through listings, Uber Eats allows you to filter restaurants based on popularity, price range, dietary restrictions, and whether or not they currently offer deals. You can also set the maximum delivery fee that you wish to pay—this can be very helpful when trying to save money on the platform.
Much like Uber Eats, the top of DoorDash's layout allows you to select different cuisine types. DoorDash seems to offer a greater variety of meal categories, too: while Uber Eats gave me categories like pizza and Chinese food, my DoorDash options included chicken, salad, soup, fast food, and more.
In terms of restaurant filters, DoorDash allows you to see which restaurants currently offer coupons, have a high star rating, are eligible for pickup, and can deliver food within 30 minutes. You can also select whether you want to see restaurants that have been rated with one, two, three, or four dollar signs—the higher the rating, the more expensive the restaurant is. DoorDash does not provide any way to filter out restaurants based on dietary restrictions, but they do include a halal category at the top of the screen.
Winner: Uber Eats
DoorDash's restaurant selection tools are helpful if you are craving a particular type of food. However, Uber Eats' tools ultimately do a better job of accommodating dietary restrictions and make it easier to find restaurants with low fees. As a result, Uber Eats is our top pick for this category.
Uber Eats vs DoorDash: Fees
Extra fees can quickly make a delivered meal far more expensive than its takeout counterpart. As a result, they are also an important factor to look at when deciding which delivery service offers better value to its customers.
When I browsed through my local Uber Eats listings (as someone located in suburban Toronto), most restaurants' delivery fees ranged from $0.99-3.99. The highest rate that I noticed was $8.99 for a restaurant located about 20 minutes away. A few restaurants offered free delivery—some stipulated a minimum order requirement, others did not. Unfortunately, no matter the restaurant, orders with a subtotal less than $10 would be subject to a $2 small order surcharge. You can generally expect to pay a small service fee as well, although it is unclear exactly how that is calculated. According to Uber Eats' checkout page, the service fee "varies based on factors like basket size and helps cover costs related to your order."
Frequent Uber customers might find it more affordable to sign up for Uber One, which eliminates the delivery fee for many (but not all) restaurants. The service costs $9.99/month. Subscribers also receive 5% off some orders and are eligible for a $5 Uber credit if their food arrives late.
DoorDash's fee structure is similar to Uber Eats', but the platform provides slightly more transparency. Most of the restaurants near me had a $1.99-4.99 delivery fee. DoorDash also charged a service fee: as their checkout page explained, the fee was 11% of my subtotal (but would always be at least $1.99). DoorDash customer support articles claim that some orders are subject to a $2.50 small order fee, but the fee was not applied to a $2.49 test cart that I created.
Like Uber Eats, DoorDash also offers a monthly subscription: for $9.99/month, customers can sign up for DashPass and avoid paying a delivery fee on most orders over $15. DashPass members also receive better promotions and slightly lower service fees.
Winner: DoorDash
Ultimately, the nature of Uber Eats' and DoorDash's fee structures make it hard to predict an order's total prior to checkout. DoorDash is victorious here thanks to their service fee transparency. However, delivery fees can fluctuate based on demand, so we recommend that customers without an Uber One or DashPass membership consider checking both platforms' fees before placing an order. That way, customers can truly secure the lowest price possible.
Uber Eats vs DoorDash: Promotional Offers and Free Trials
Both Uber Eats and DoorDash are packed with impressive promotions that vary from day to day. Generally, customers can expect their first order to be heavily discounted and its delivery fee to be waived. Both platforms also send out hefty discounts semi-regularly. Restaurants can also offer their own coupons and promotions on either site.
When it comes to the sites' memberships, both Uber Eats and DoorDash offer one month free trials. DoorDash also offers a student DashPass for $4.99/month. Additionally, many RBC card holders are eligible for a complimentary 3- or 12-month DashPass. Ultimately, these trials and promotions can be a great way to try out Uber One and DashPass without paying full price.
[Offer productType="CreditCard" api_id="6324a8b757179a4644cb8b42″]
Winner: DoorDash
Since both Uber Eats and DoorDash offer so many coupons, you can find a decent deal on either platform (especially if you are willing to try new restaurants). However, DoorDash offers significantly more membership-related deals than Uber Eats does, making it our pick for the category.
Which Delivery Service is Best: Uber Eats or DoorDash?
At the end of the day, Uber Eats and DoorDash both have their own perks. Uber Eats' restaurant selection tools make it incredibly easy to find choices that accommodate common food restrictions. Similarly, their occasional free delivery promotions can be a great way to enjoy one of Uber One's most appealing perks without committing to a membership. On the other hand, DoorDash puts an emphasis on price transparency, making it easier to anticipate what your order total will be in advance. They also have a lot of DashPass-related discounts, so you may not have to pay the full $9.99/month to enjoy frequently waived delivery fees.
On paper, Uber Eats' restaurant selection tools are not enough to beat DoorDash's many perks. As a result, DoorDash is ultimately the winner of our comparison. However, as always, I highly encourage you to weigh each service's pros and cons against your own habits. DoorDash may be the obvious pick for the average RBC cardholder, but customers with celiac disease might value Uber Eats' ability to find gluten-free food above all else. At the end of the day, you should always prioritize the service that fits your lifestyle.
EQ Bank Card
Benefit from 0.5% cash back on purchases
This 100% free prepaid Mastercard also offers free ATM withdrawals in Canada, no FX fees, and up to 3% interest on deposits.
Get 3.00%* on everyday banking with EQ Bank