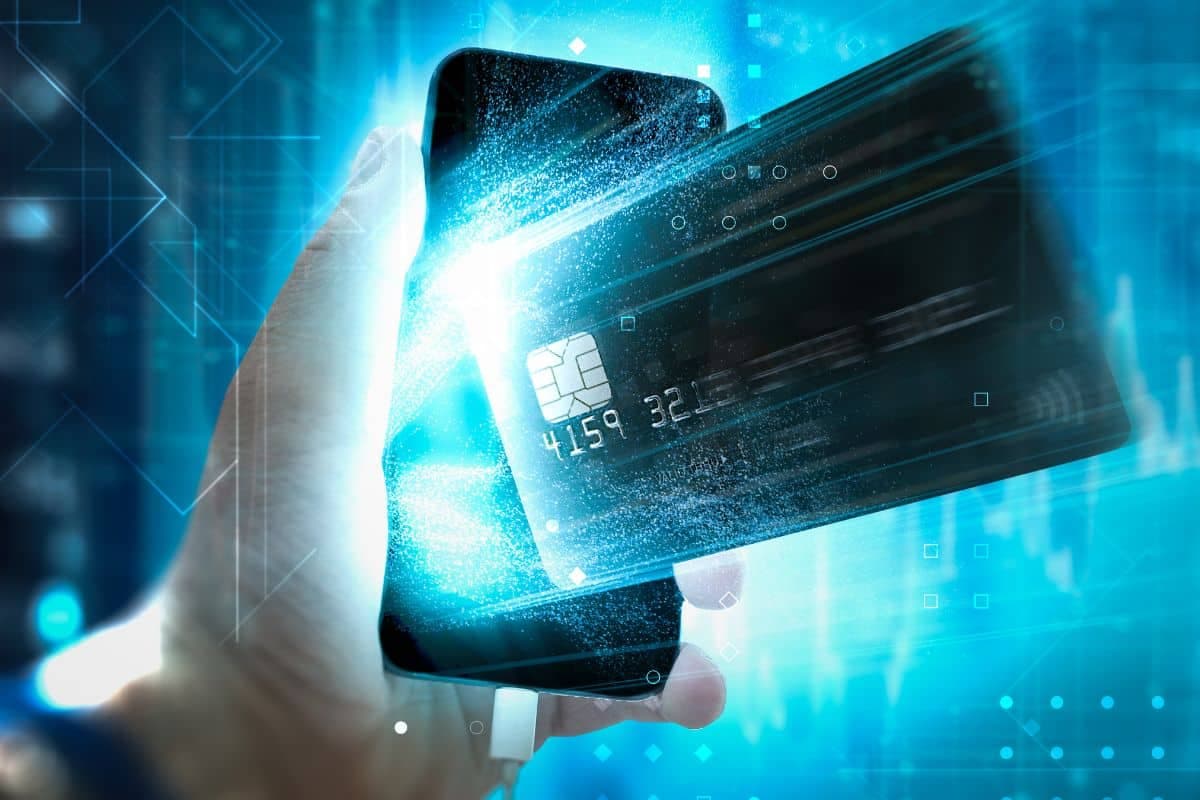 A virtual credit card is a hotbed of innovation – and misinformation too! Gone are the days of fumbling through your wallet for that elusive plastic. With a virtual credit card, shopping is as breezy as the cool winds off the Great Lakes. But wait, isn't it just a credit card added to your mobile wallet?
From the ins-and-outs of what a virtual credit card actually is, to what it can and can't do and where to snag one – we cover it all. Ready to channel your inner Olivia Newton-John? Let's get di-gi-tal with the best virtual credit cards in Canada and how they work.
What is a virtual credit card?
The world of virtual credit cards can be a bit tricky to wrap your head around, so let's break it down in the most simple terms. A virtual credit card is not exactly the physical credit card that you've added to your mobile wallet, like Apple or Google Pay. These mobile wallets take your actual card number and store it securely on your device, so you can tap your phone instead of swiping your card.
Most virtual credit cards in Canada are issued as prepaid credit cards by financial technology companies like KOHO, Wealthsimple, Wise, and others. These companies give you a physical card to access the money in your account, as well as a digitally generated card number, separate from your actual card.
This digital and distinctly different card number is the virtual credit card you can use to transact online without exposing your real card details. Virtual credit cards from these companies can also be used to shop in-store, as long as the payment terminal supports mobile wallet payments.
Virtual credit cards for people
Nowadays, companies offer a range of virtual options and the frontiers between virtual credit cards, prepaid cards and standard credit cards with a mobile wallet option are blurred. Most of the virtual credit cards on our list are either prepaid credit cards or debit-credit cards. We also listed some business credit cards.
Instead of borrowing for purchases and paying back the balance to a creditor, prepaid credit cards must be loaded with money you already have. This gives you total control over your money so you can't accidentally overspend, and you don't need to worry about your credit score or going into debt.
1. Neo Credit – Best Virtual Credit Card Overall
[Offer productType="CreditCard" api_id="60fed96813fd2f260ff90748″]
As soon as your application is approved, you will be able to add your virtual Neo Credit card to Apple Pay or Google Pay and start using it. Neo offers a real credit card and not only a prepaid card. On average, Neo Credit holders can enjoy 5% cash back from numerous partners across the country, including Netflix, Avis and Clearly, totaling over 10,000 partners.
Neo offers a user-friendly mobile application that allows you to check the availability of nearby partners. Plus, there's no limit to the amount of cash back you can earn, and some online and brick-and-mortar stores offer deals of up to 25% cash back.
Neo Credit also stands out for the absence of annual fees, while offering the possibility of opting for a subscription which confers additional advantages. For example, by subscribing to the Travel benefit at $4.99 per month, you get 2% cash back on all overseas transactions, a 1.5x discount at travel partner hotels, as well as access to Priority Pass airport lounges in more than 1,300 locations worldwide. Additionally, this benefit provides comprehensive travel insurance coverage, including emergency travel medical care, trip cancellation, car rental and flight delays.
2. KOHO Prepaid Mastercard – Best Prepaid Card that Works Just Like a Credit Card
[Offer productType="CreditCard" api_id="604aaa18e770040140f2203e" id="144191″]
The KOHO Mastercard prepaid card charges no fees and its cash back rate is 1% on groceries and transportation. This is offered to you with the free plan called Easy. Access the virtual version of the card through the KOHO mobile app.
Normally, prepaid cards do not report your spending behavior to credit bureaus. But with KOHO, if you need to build your credit, you can sign up for the credit building feature for $10 per month.
[Offer productType="OtherProduct" api_id="64dfa667646f0366d002a013″]
If you want to get a little more cash back and interest on your savings, you can opt for the KOHO Essential plan for $4/month. When it comes to cash back, you get 1% on groceries, transportation, dining and drinks, plus 0.25% on all your other purchases. You also benefit from an interest rate of 4.5% on the first $500 of your balance and 2% on higher amounts.
The KOHO Extra plan is one of the best on the market. This card, which has the advantage of offering you more cash back on your purchases, has fees of $9 per month, or $84 per year. You get 2% back on groceries, transportation, and food and beverage, including delivery and takeout. On all your other purchases, you get 0.5% back with KOHO Extra. In addition, your balance generates 4.5% interest on the first $1,000 and 3% on higher amounts.
The Extra is great because it allows you to have no currency conversion fees, in addition to allowing you to withdraw from an ATM outside Canada every month. If you book trips with Expedia, you can get 6% cash back. You also have access to the services of a financial coach.
The most expensive plan, KOHO Everything, costs $19 per month. You get 2% cash back on groceries, meals and drinks, and transportation. You also get 0.5% cash back on all other purchases and 4.5% interest on your entire balance, plus you benefit from real-time wire transfers. These features make it an ideal card for travel and for those who intend to save a lot, despite its cost.
Don't hesitate to sign up for a 30-day free trial to see if this card is right for you.
3. Wise Debit Card – Best Virtual Card for Travellers
[Offer productType="CreditCard" api_id="61a9498244ba3653baf3dd5e"]
Recently launched in Canada, the Wise card is already gaining fans all over the world. This one is really made for globetrotters. With this prepaid card, you can hold a bank account in 40 different currencies. Plus, you can convert money in over 40 currencies and send them to over 160 countries. Thanks to its intelligent technology, this card automatically chooses the currency with the best conversion rate and lowest fees.
Remember that as a prepaid card, this card will not help you build your credit score. However, it will be very useful for online shopping and traveling.
Additionally, the Wise card eliminates the hassle of using ATMs abroad. Your first withdrawals of a total of $350 are free. Then you only pay very low fees on withdrawals after the first $350.
4. EQ Bank Card – Best for Spending and Saving
[Offer productType="CreditCard" api_id="63d2cb6a18196b6d2e1928c2″]
The EQ Bank Card is another prepaid card that is linked to an account. It has no monthly fees, no additional foreign currency fees and free withdrawals from any ATM in Canada. This means it is a good card to shop in Canada but also online and out of the country. You can use your card everywhere Mastercard is accepted.
On top of that, you earn cash back on every purchase at a rate of 0.5%. It is not much, but there is no cap on eligible expenses. You also get up to 3% interest on your balance, right up until you spend it. In order to get your EQ Bank Card, all you have to do is set up a Personal Account from EQ Bank and then charge your card with funds.
5. Wealthsimple Cash Mastercard – Best for Saving and Investing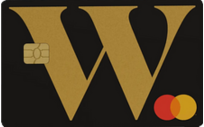 Wealthsimple is best known as an investing platform, but it also offers cash accounts that you can access through the all-in-one mobile app. When you open a Wealthsimple Cash account, you get a prepaid Mastercard that also offers a virtual version. If your virtual card is compromised, you can instantly lock it from the app.
The Wealthsimple Cash card offers 1% cash back on all purchases. One of its notable features is its flexibility. You have the option of receiving your cash back directly into your Cash account or investing it in stocks, ETFs or cryptocurrencies. Plus, there are no foreign transaction fees when you spend online and abroad, and the cash in your account earns 4% interest. The account is free with no monthly fees and there is no minimum deposit required.
Virtual Business Cards
6. Caary Business Credit Card – Best Virtual Credit Card for Businesses
[Offer productType="CreditCard" api_id="6478a29a39c919058f3ec5f4″]
Caary is a traditional credit card for businesses with many untraditional perks. Notably, there are no credit checks or personal guarantees to get this card. Next, there are no monthly or annual fees to worry about, but you can upgrade to a paid plan to access advanced features.
With the free basic plan, you get two physical credit cards and up to 20 free virtual credit cards. Virtual cards can be issued for individual employees, teams, departments, vendors, and more. From your Caary dashboard, you can manage all virtual cards, set spending limits, and monitor transactions instantly for better expense management. Transactions integrate seamlessly with popular accounting software like QuickBooks and Xero. The Caary Mastercard is a versatile tool for managing all your business expenses.
7. Float Prepaid Business Credit Card – Best for Management Tasks
[Offer productType="CreditCard" api_id="636d3ef84106580ea0b71d76″]
Float is an innovative prepaid credit card for businesses that eliminates the most tedious and time-consuming expense management tasks. And because it's prepaid, there's no need for a credit check. With the free plan, you can issue unlimited virtual cards and up to 5 physical cards in either CAD or USD. For more physical cards and advanced features, you can upgrade to a paid plan.
Virtual cards can be issued for almost any need, and you can easily set and manage spending controls from your dashboard. You get an instant overview of all company spending and real-time tracking for different team members or categories. Plus, transactions integrate with leading accounting software for streamlined bookkeeping.
8. Loop Business Credit Card – Best for eCommerce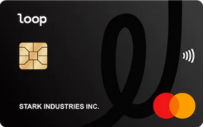 Loop is a business credit card uniquely designed for eCommerce businesses. It's a multi-currency card featuring no foreign transaction fees as well as multi-currency accounts that make global transactions easier and cheaper. On the free basic plan, you get up to two physical cards and up to 20 virtual credit cards. If you need more or want to access premium expense management features, you can upgrade to one of the paid plains.
From your Loop dashboard, you can issue cards for almost any use case, set spending limits, create rules for how a card can and cannot be used, and set up transaction notifications. Expenses are automatically categorized, reported, and integrated with popular accounting software.
What are the benefits of a virtual credit card?
Virtual credit cards offer a unique set of advantages that cater to the modern, digital-first consumer. Here's a look at some of the most compelling benefits:
Enhanced security
A virtual credit card creates an additional layer of protection between your actual credit card or bank account information and online merchants. Since it has a completely different card number, your real details remain safe, even if the virtual number is compromised.
Prevents overspending
Most virtual credit cards in Canada are actually prepaid credit cards that you load with your own money. Some are single-use cards and not linked to your account at all. These features can help with budgeting and prevent unauthorized or excessive purchases.
Convenient for online shopping
A virtual credit card is designed for online use. It offers a quick and convenient way to pay without the need for physical cards, making online shopping a breeze since it's readily available in your on your phone in your mobile wallet.
Fraud prevention
If your virtual card information gets into the wrong hands, you can often freeze or delete the virtual card without affecting the use of your physical card. This quick action can halt fraudulent activity in its tracks.
Customization for specific uses
Some virtual credit cards can be restricted to specific merchants or types of purchases. This adds another layer of control and security to your online spending. But these features are almost exclusively offered on business credit cards from fintech companies.
Great for international transactions
Virtual credit cards are usually not restricted by geography, so you can use them with international merchants without hassle. Many virtual cards associate with fintech companies, like KOHO and Wise for example, offer no foreign transaction fees.
Ideal for subscription services
Using a virtual credit card for subscription services can make managing those subscriptions easier. If you want to cancel a subscription, you can simply delete or freeze the associated virtual card.
Easily accessible
Some virtual credit cards, like prepaid ones, are available to individuals who may not qualify for traditional credit cards. This opens up the world of online shopping and other benefits to people who are typically underserved.
Adding a virtual credit card to a mobile wallet
Now, the fun twist! A virtual credit card doesn't necessarily have to be added to a mobile wallet like Apple Pay or Google Pay. It's already designed to be used online with its unique number.
But here's the kicker: some people might choose to add their virtual credit card to a mobile wallet for an extra layer of convenience. It's like putting your money into a snazzy digital wallet, all set to shop in physical stores where contactless payment is accepted.
Just open your mobile wallet, select your virtual credit card, and tap your phone. It's that easy. The most popular and widely accepted mobile wallets are:
Apple Pay
Google Pay
Samsung Pay
Fitbit Pay
Garmin
Are there any drawbacks to a virtual credit card?
Virtual credit cards are convenient, but in some cases, it's wiser to use your regular card or a mobile wallet. For example, if you make a purchase that you need to pick up in person, you may need to present your physical card to prove your identity. The catch is that the virtual card number is not the same as your physical card number. The same problem can occur when you make hotel or car rental reservations.
A similar inconvenience can occur if you need to return a purchase in person. Stores often require that a refund be made to the same card as the purchase. If you are asked to insert your card or if your virtual card has already expired, you may have to fall back on in-store credit.
And, if you're using a virtual credit card for a subscription service, be aware of the expiration date. You'll need to change the number each time the card expires. Otherwise, your subscription will be suspended.
The virtual credit card is meant to be used online, which means you can't use it directly in the store. You have to add it to a mobile wallet to use it in person. Most major banks don't offer virtual credit cards either, so your best option would be to add your physical card to your mobile wallet.
FAQs about virtual credit cards
How do I create a virtual credit card?
You can create a virtual credit card by signing up with a financial institution or fintech company that offers this service. Fintechs like KOHO and Wealthsimple offer virtual credit cards for individuals, while Caary, Loop, and Float offer virtual credit cards for businesses. Usually, this process involves creating an account online, going through a verification process, and then accessing the virtual credit card details through an app or online portal.
How to use a virtual credit card?
A virtual credit card can be used for online purchases and subscriptions much like a regular credit card. Simply enter the virtual card's number, expiration date, and CVV when prompted during the checkout process. Some virtual credit cards can also be added to mobile wallets for in-store tap payments.
Are virtual credit cards legal?
Yes, virtual credit cards are perfectly legal and you can use them for any online purchase in Canada.
Are virtual credit cards safe?
The primary benefit of virtual credit cards is that they offer an additional layer of protection. With the virtual card, you can close your account at any time, even after a single purchase, making your data completely inaccessible to a fraudster.
Can I get a virtual credit card online?
Of course! Pick among KOHO, Neo or Wealthsimple among others, to fill out an online application. If you are approved, you will be able to use your virtual card without having to wait for delivery.
How do virtual credit cards work?
Unlike the regular card, a virtual credit card has to be added to a digital portfolio (like Apple Pay of Google Pay) for in-person transactions. A virtual card can also allow you to set your own spending limit and expiration date.
Can I get cash from a virtual credit card?
Yes, it is possible to withdraw money with a virtual card. You need to find an ATM that has tap technology enabled.
Does PayPal have a virtual credit card?
Yes, PayPal offers a credit card that is both physical and virtual. Download the PayPal app and add the card to your wallet. You can also pay using QR codes.
How can I get a free virtual credit card?
It's super easy! KOHO, Wise, and Wealthsimple all offer free virtual credit cards for users.
How to apply for a virtual credit card?
You should apply online on the provider's website or app. They may ask for identification before opening your account.
How to get a free virtual credit card without a bank account?
The Virtual Joker Prepaid Mastercard can be purchased online with a credit card or via Google Pay. Several fintech companies in Canada offer digital accounts that are great alternatives to traditional accounts from the big banks. Many of these digital accounts come with complimentary virtual credit cards. By signing up with these providers and loading funds onto the virtual card, you can use it for online transactions. Companies like KOHO and Wealthsimple offer such options.
How to use a virtual credit card in a store?
While some virtual credit cards are online-only, others can be added to mobile wallets like Apple Pay or Google Pay. If your virtual credit card allows this, you can add the card to your mobile wallet app and then use your smartphone or smart device's tap feature to make in-store purchases at participating retailers.
Which banks offer virtual credit cards in Canada?
While most virtual credit cards in Canada are offered by fintech companies, almost no traditional banks offer or support virtual credit cards or virtual debit cards. However, RBC offers a Virtual Visa Debit Card. It's a good idea to consult with your bank to see if they have any virtual credit or debit card offerings tailored to Canadian customers.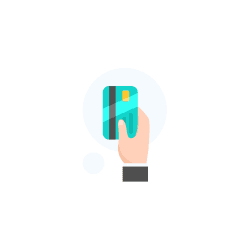 Find the best credit card for your needs