Boingo Wi-Fi: How to Get it For Free With a Canadian Credit Card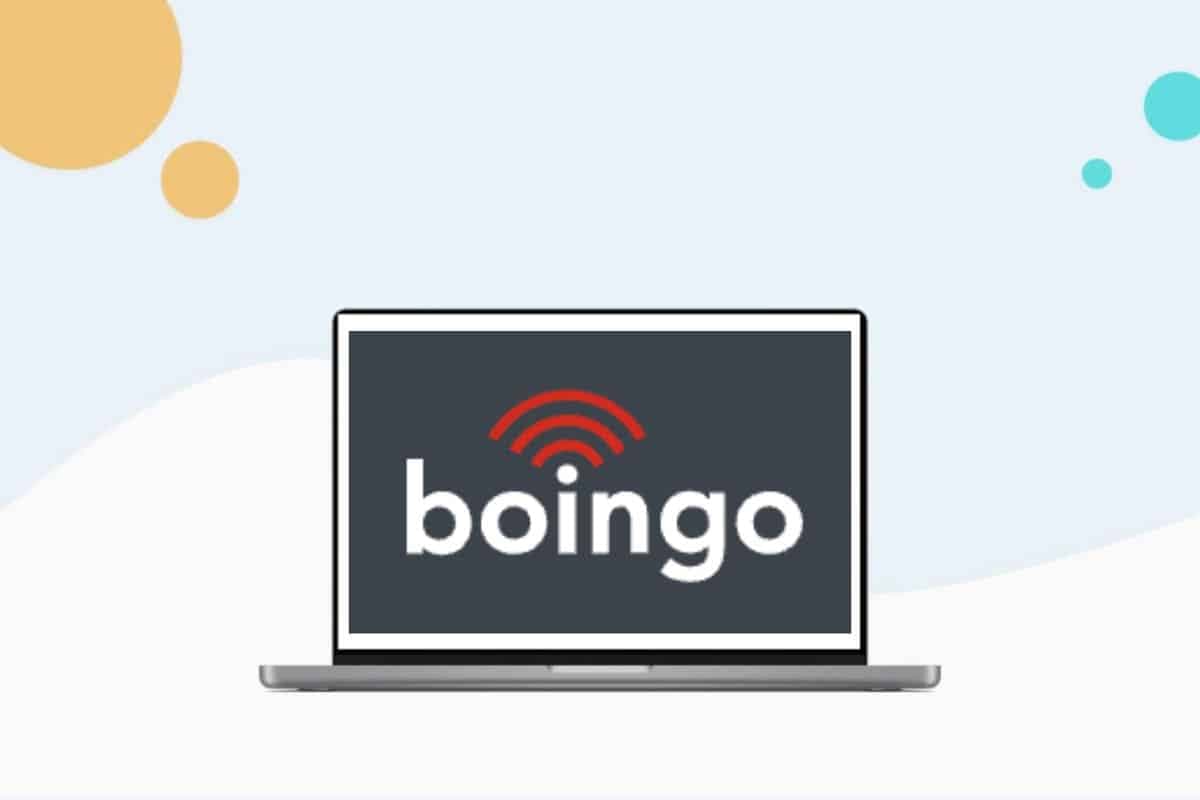 What is Boingo Wi-Fi and how do you get it? There is no shortage of credit cards out there. If you have a good credit score you can get a ton of perks. Not only will you get better interest rates, but you can also get some great stuff based on your lifestyle and interests, for free! With so many credit products out there, it's not always easy to compare credit card options because there are just so many variables to consider. Even if you are looking to compare all the fine details, a lot of the time, the benefits are hidden so you aren't even taking advantage of everything your card offers.
The interest rate is one thing but a credit card should also suit your lifestyle. You can take advantage of credit cards that offer complimentary insurance, travel points, and other incentives. There is also the incentive of getting free Wi-Fi internet access on the go through Boingo. It is generally free for certain Mastercard cardholders. Here's how to get Boingo Wi-Fi with a Canadian credit card.
What is Boingo Wi-Fi?
Boingo Wi-Fi is a network of hotspots where people can connect their mobile devices, like a cell phone or laptop, to the internet while they're away from home. Boingo has been striving to create a simplified Wi-Fi connection even in the most challenging circumstances. You've probably noticed that it's now possible to connect to Wi-Fi while you're in the middle of a flight! However, Boingo access depends on airline and aircraft capabilities so choose your flight wisely. Boingo is a pioneer in connecting people to the internet, and offers the following :
Unlimited high-speed Wi-Fi data
12 free sessions per year (90 minutes each)
Over 1 million hotspots worldwide
Connect up to 4 devices
Recurring subscription; cancel anytime
Boingo has over 1 million hotspots around the world so chances are, wherever you are, they'll be there too. This definitely beats using up your phone's data plan and having to pay roaming charges. Boingo comes with a price tag of $14.99 per month but some Mastercard holders are able to get it for free. In our article, we'll tell you how to get Boingo Wi-Fi for free as a Mastercard holder.
Is Boingo Wi-Fi available in Canada?
There are a few hotspots around Canada but currently, it's a bit limited. Some airlines are connected to Boingo Wi-Fi, so when you're travelling internationally with your credit card, you can jump on while you're in-flight. Westjet is the only Canadian airline that has started to offer the service in-flight yet.
Mastercards that Offer Free Boingo Wi-Fi
While Mastercard isn't advertising their free Boingo Wi-Fi incentive to their members, it looks like all World and World Elite Mastercard credit cards offer Boingo Wi-Fi as a complementary card feature. You can go to the Mastercard Boingo sign-in page and enter your 16-digit Mastercard number. This is a fast way to check if your card is eligible. If it is, you can go ahead and register for your free account and start using the service.
BMO Ascend World Elite Mastercard
[Offer productType="CreditCard" api_id="5f31908963ae8636997fa691″ id="170755″]
The BMO Ascend credit card offers free Boingo membership, but it is also a generous travel credit card. You get 5 points for every $1 spent on eligible travel purchases, that you can redeem using Pay with Points to cover flights, hotels, car rentals, vacation packages and other travel purchases. You can also decide to save the money by redeeming points for a contribution to a BMO savings or investment account. However, you need a minimum annual income of $80,000 or a household income of $150,000.
Rogers World Elite Mastercard
[Offer productType="CreditCard" api_id="5f9043f69499f16c55a7c5c0″]
The Rogers World Elite Mastercard has the same requirements. The minimum gross annual income for the applicant is $80,000 or $150,000 for the household. However, you have to maintain a total annual spend of at least $15,000 on the card to remain eligible. With this credit card, you earn 3% cash back on purchases made in US dollars, and 1.5% on all other eligible purchases. By charging $2,000 a month to your card, you can earn up to $432 or more. You also benefit from generous travel insurance coverage such as emergency medical, trip interruption/cancellation, rental car collision/damage, and various purchase protections.
WestJet RBC World Elite Mastercard
[Offer productType="CreditCard" api_id="5f35592c92ec22115033b30c" id="201582″]
The WestJet RBC World Elite credit card treats you to free Wi-Fi, free checked bags for the primary cardholder and up to 8 guests on the same reservation, a complimentary 12-month DashPass subscription, allowing you to enjoy unlimited deliveries with $0 delivery fees on orders of $15 or more when you pay with your eligible RBC credit card. You also get an annual round-trip companion voucher for any WestJet destination starting from $119.
When you use your credit card, you get 2% back in WestJet dollars on WestJet travel and 1.5% back in WestJet dollars on everyday purchases. This card is particularly interesting since WestJet is the only Canadian airline offering in-flight Boingo access at the moment. As for any other World Elite credit card, you need a minimum annual income of $80,000 or a household income of $150,000 to get it.
Mastercards Eligible for Boingo Wi-Fi
Here is a list of some of the Mastercard credit cards that enable you to register for free with Boingo Wi-Fi.
If you have a credit card that's not on this list, go to the Boingo website and see if your Mastercard is part of this incentive. If you already have a Boingo Wi-Fi account that you're paying for, it won't be cancelled automatically when you sign up for a free Boingo account with your Mastercard. You're going to have to go into your existing Boingo account and cancel it. What's nice is that Boingo doesn't lock you into a contract and it's month to month. You're free to cancel whenever you want.
Popular Hotspots Across Canada and Around the World
Boingo Wi-Fi is available on every continent, and while they're not in every country quite yet, they are constantly growing their range. Hotspots in Canada are mostly in the western provinces. There are quite a few areas in Alberta near Edmonton, Calgary, and in more remote areas. The most Boing Wi-Fi hotspots are in BC in locations near Vancouver, Vancouver Island, and in the Okanagan.
There are many Boing Wi-Fi hotspots all over the US including California, New Mexico, Texas, Colorado, Kentucky, Nebraska, Wisconsin, and many more states. We noticed there are some hotspots in Mexico, Honduras, Nicaragua, Colombia, Brazil, and Peru.
There are hotspots in New Zealand, Malaysia, China, Korea, India, and Afghanistan to name a few. In Europe, there are a lot of hotspots in many countries including the UK, France, the Netherlands, Italy, Spain, and Romania.
How to Find a Boingo Hotspot?
On the Boingo site, they have a map that shows you all the places where they have hotspots around the world. It's very easy to use and you can also search by name. You enter where you are or where you're going to be and you can narrow down any of the Wi-Fi hotspots where you can connect. You can also use the Boingo mobile app to help you find hotspots in your current area.
What Type of Places Have Boingo?
You'll find Boing Wi-Fi hotspots at hospitals, airports, stadiums, retail stores, malls, and many other places. You can find Boingo Wi-Fi in the air on participating airlines that offer the service. Of course, they are also available in public spaces outside too.
How to Use Boingo Wi-Fi
Boingo currently has over 1 million Wi-Fi hotspots globally. To connect, you have to set up an account, connect to the Boingo network in your phone settings, and open a browser. From here, you'll type in your username and password to gain access to their network.
Instead of using data and paying for roaming charges, you can connect to Boingo Wi-Fi. When you have the right Mastercard, Boingo is absolutely free! When you're outside of Canada, it's very handy to jump onto Wi-Fi. Boingo is always improving so even if they don't seem to offer the service in the area you're looking for, chances are they will in the future.
FAQs about Boingo Wi-Fi
Does Boingo work on planes?
Yes, Boingo works on planes, but not any plane. It depends on airline and aircraft capabilities. In Canada, WestJet usually offers Boingo. You can use th Boingo app to check if it's available on your flight.
How does Boingo Wi-Fi work?
Boingo Wi-Fi works like any other Wi-Fi network. You have to connect to Boingo to access it. You can subscribe and create an account, or you can get it through an eligible Mastercard credit card.
How much is Boingo Wi-Fi?
Their unlimited plan costs $14.99 per month. You can also pay as you go. A day pass costs $7.95 and hourly plans prices depend on location.
How to connect to Boingo Wi-Fi?
First, open your network settings and connect to the Boingo Hotspot network. Then launch your internet browser. It should prompt the Boingo page to load. Boingo subscribers will be asked to enter their username and password.
Is Boingo problematic?
Boingo is not problematic as long as you use it wisely. Remember that you are allowed 12 sessions per year with your World or World Elite Mastercard. Otherwise, you can subscribe for $14.99 per month.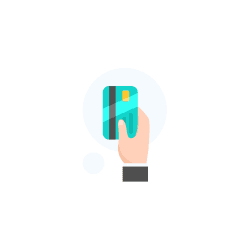 Find the best credit card for your needs