Credit Card Dimensions: What Canadian Credit Cards Issuers Can and Can't Do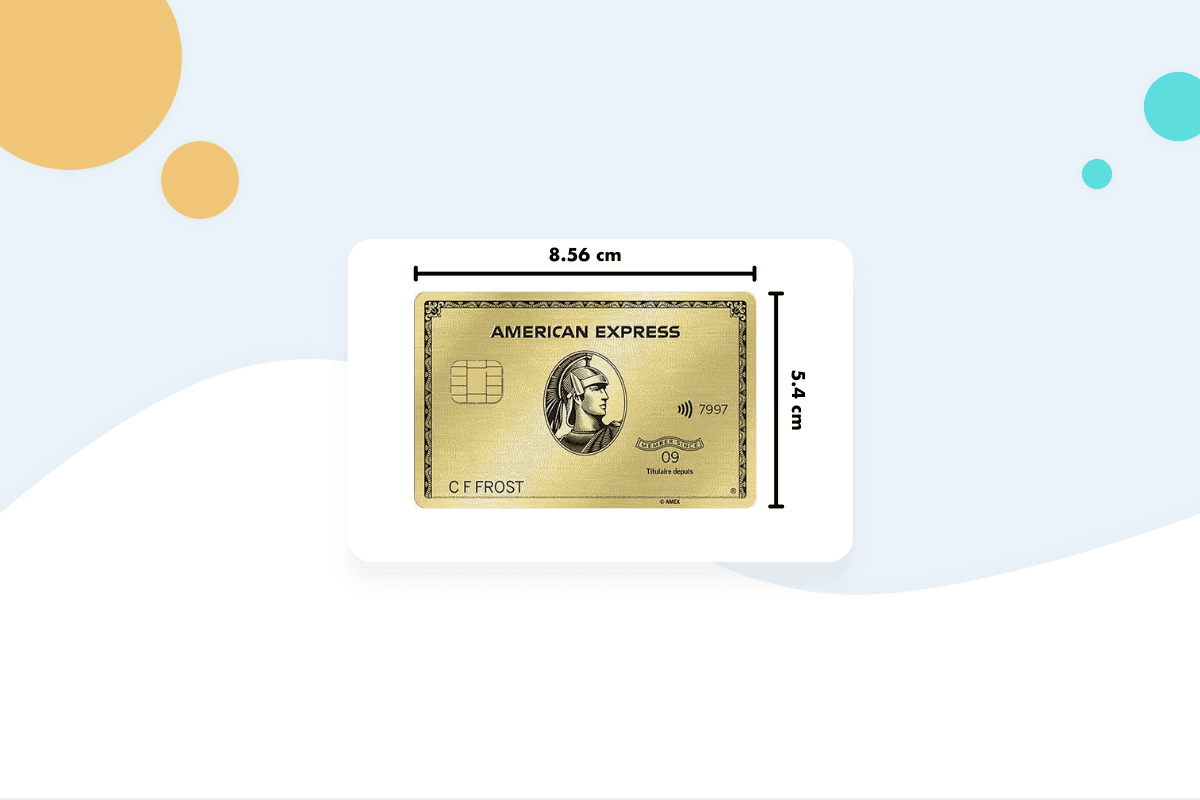 With the modern world moving at lightning speed, card issuers must keep up with ever-evolving consumer preferences to remain competitive. Many card issuers in Canada are creating credit card designs that attract potential cardholders – from flashy colours and patterns to sleek metal designs – yet they still need to ensure these products abide by industry standards for Canadian credit cards.
Credit card size is the only element of design that must remain constant in all cases. This ensures that your Canadian credit card will be accepted by any ATM worldwide, and you won't face any issues with compatibility. Read on to learn more about why specific credit card dimensions were chosen as universal standards and what Canadian credit card issuers can and cannot do while designing their credit cards.
The History Behind Credit Card Dimensions
The first credit card was invented in the 2nd half of the 20th century. There are still debates about what credit cards can be considered the first in history. Some argue that Diner's Club card is the first credit card, while others believe that the BankAmericard card should be acknowledged as the first. While the Diner's Club card was a purchase card, and the BankAmericard card was an actual credit card. With the increase in popularity and demand for credit cards, the need to develop credit card standards for credit cards dimensions emerged.
The ISO/IEC 7810 Standard
Before the introduction of credit card size standards, the issuers generally made their cards in slightly different sizes by keeping in mind that cards should fit in wallets. The International Organization for Standardization (ISO) began developing standards for identification cards in the 1960s. Specifically, the ISO/IEC 7810 standard was introduced to ensure that all identification cards follow the specific size, material, and thickness standards. There are 3 identification card categories listed in this standard, including ID-1 (85.60 × 53.98 mm), ID-2 (105 x 74 mm), and ID-3 (125 x 88 mm). Credit cards fall into the ID-1 category, meaning that credit card dimensions are always 8.56 cm x 5.4 cm (or 3.386 inches x 2.125 inches), with a thickness of 0.76 mm (or 0.030 inches).
The ISO/IEC 7811 Standard
The emergence of new technologies and banking systems necessitated the introduction of updated credit card standards. The magnetic strip, defined by ISO/IEC 7811 standard, revolutionized how data could be encoded onto cards to enable secure electronic transaction authorization. As security became increasingly important over time, more advanced features were added – from holograms to EMV chips. Currently, most modern credit cards are issued with EMV chips, which are more secure than magnetic strips. Still credit card issuers use still use both these technologies for their cards to ensure that credit cards can be accepted by merchants who are still using old magnetic reader technology. Major card issuers gradually try to get rid of magnetic stripe technology. For instance, American Express will stop issuing credit cards with magnetic stripes by 2029. This decision won't affect Amex prepaid cards.
How Can Credit Card Issuers Modify Credit Card Design in Canada?
When it comes to credit cards, Canadian customers are looking for a personalized and client-focused experience. Everyone wants something unique that reflects their individual style. Therefore, card issuers in Canada offer various designs for them to choose from. Here is what exactly can credit card issuers do in Canada regarding credit card designs:
Customize the Credit Сard's Appearance
Issuers in Canada have a lot of flexibility when designing their credit cards. From unique patterns to logos and fonts, they can really make the card stand out – plus, some issuers, such as KOHO, even offer cardholders an opportunity to choose their credit card colour.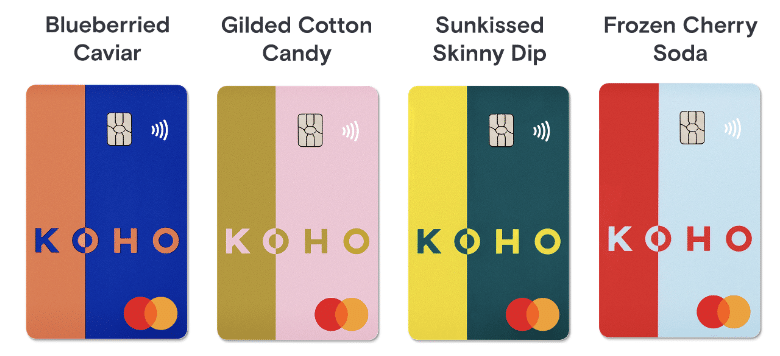 As you may notice, KOHO credit cards have a vertical design. It is becoming more and more common in Canada, and some issues, including Tangerine, Neo Financial, and EQ Bank, prefer such designs. What makes vertical design so desirable?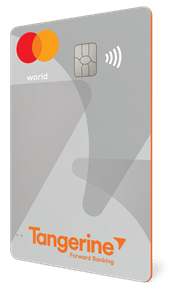 The vertical design of credit cards has seen a surge in popularity across Canada, thanks to the increasing prevalence of tap-to-pay technology. This payment method offers Canadians an effortless way to make purchases without having to swipe or insert their card into machines – it's no wonder why so many card issuers are switching from horizontal to vertical credit card design. With portrait-mode credit cards, Canadian cardholders see their card from the right angle when tapping their card.
Use Different Materials
While most credit cards are made of plastic, credit card issuers can use other materials aligned with the requirements of the ISO/IEC 7810 standard. Credit cards are no longer just a payment instrument but also an indicator of the social status of cardholders. Most metal credit cards in Canada have a high annual fee of at least $500. However, you can get an American Express Gold Rewards Card for an annual fee of only $250.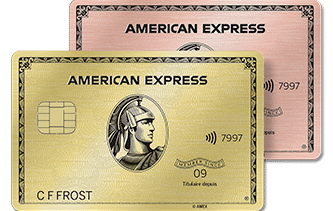 Metal is often used to make more luxurious credit cards. Metal credit cards in Canada come with unique features and benefits, like special rewards and access to world-class hotels.
Security Features
Canadian credit card providers must incorporate safety features like holograms, signature panels, and CVV/CVC codes to tackle fraud. To ensure security is maintained uniformly across all cards, the placement and design of these elements are strictly monitored. Using magnetic stripes is optional, and many credit cards come only with EMV chips. Placing credit card numbers on the reverse side is also becoming more common. This allows users to share photos of their credit cards on social media without compromising security.
What Credit Card Issuers Can't Do?
There are certain things that credit card issuers in Canada are not allowed to do. Let's take a look at some of them.
Deviate from Standard Card Dimensions
Credit card issuers in Canada must comply with the ISO 7810 ID-1 standard dimensions, which dictate that all credit cards must be a specific size and thickness. This ensures they can be accepted by merchants using readers capable of reading them.
Compromise Security Features
Credit card issuers must not jeopardize the Payment Card Industry Data Security Standard (PCI DSS). While making alterations in design, credit card issuers in Canada must ensure that their card products maintain the highest standards of safety and security. Plus, credit card issuers should comply with all applicable Canadian laws and regulations, including Personal Information Protection and Electronic Documents Act, to protect cardholders' personal information.
Do you want to find a credit card in Canada specifically tailored to your needs, including aesthetic ones? Compare credit cards in Canada to find the perfect card for your needs.
FAQs About Credit Card Dimensions in Canada
What are the dimensions of a credit card in inches?
The typical credit card measures 3.37 inches long and 2.125 inches wide, with a thickness of 0.03 inches, though some cards may vary in thickness due to extruded text and digits.
What are the dimensions of a credit card in CM?
All credit cards issued in Canada must comply with the same standard dimensions: 8.56 cm long, 5.39 cm wide, and 0.076 cm thick, no matter who issues them.
Are business cards the same dimensions as personal credit cards?
If we are talking about cards made of cardboard or paper containing personal or business-related information, these cards have different dimensions than personal credit cards. A typical business card measures 3.5 inches in width by 2 inches in height, or 8.89 cm x 5.08 cm for those using metric units. As for business credit cards, they have the same dimensions as personal credit cards, as they must comply with the ISO/IEC 7810 standard. The weight of business credit cards may vary, and some issuers may use metal or plastic materials to create the cards.