Joker Prepaid Card: The Full Review for 2023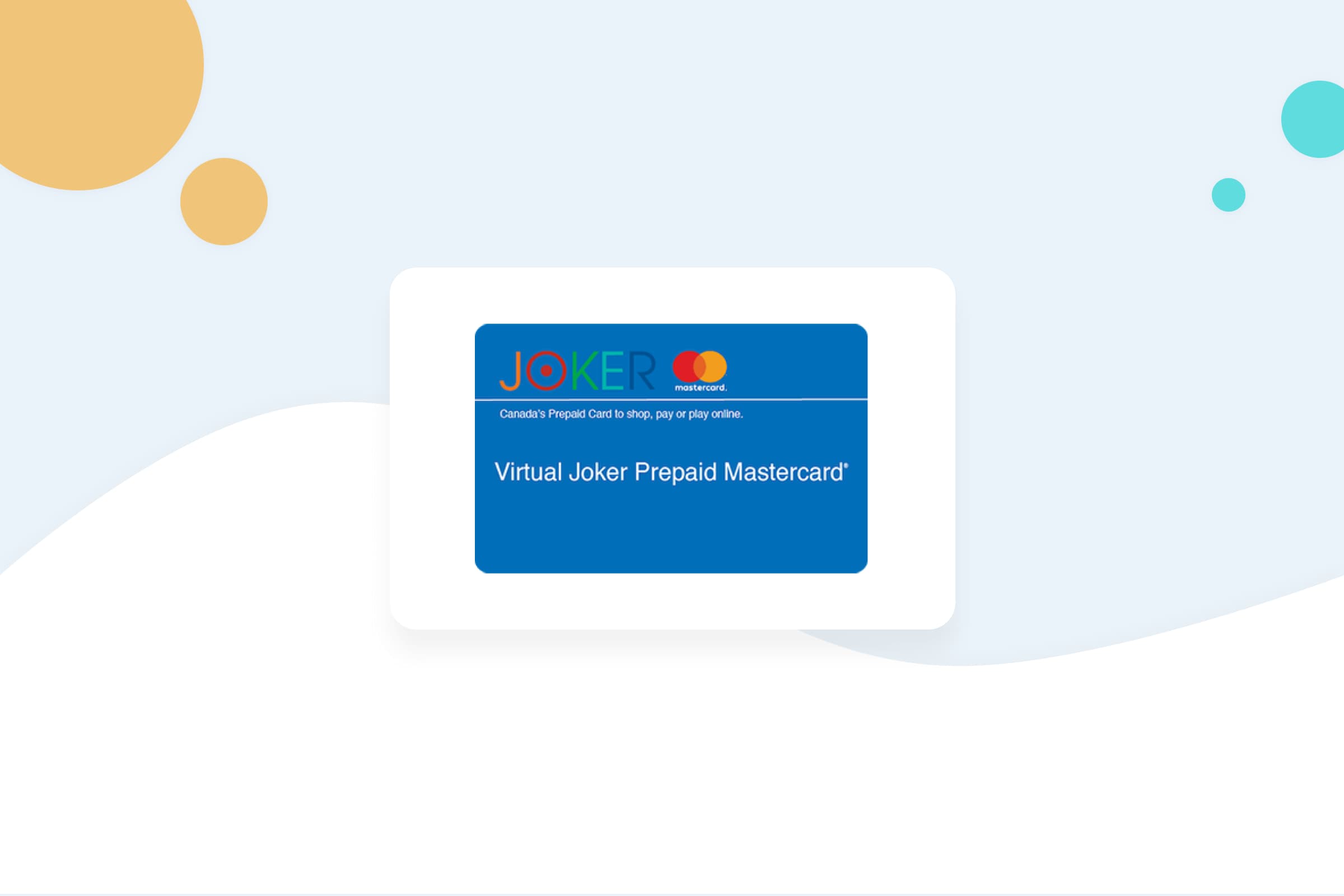 Prepaid cards have been in existence for a while and are getting extremely popular today. More and more people are choosing to use prepaid cards to shop online and offline. Canadians can choose from a variety of prepaid cards including Joker Mastercard and Joker Visa that come with some exciting features and benefits.
In this Joker Prepaid cards review, we'll have a critical look at the cards and see if they are worth a try. We'll look at its pros and cons, fees, and limitations to paint a true picture of this exciting prepaid card in Canada. Let's get started!
Introducing the Joker prepaid cards
The Joker Prepaid Mastercard or Visa is a card that works like a gift card and comes with a prepaid store value. Like traditional debit and credit cards, it can be used at any online or brick and mortar store that supports Mastercard or Visa. However, it's a non-reloadable card, which means you will not be able to add any money to it.
You can get your hands on a Joker prepaid card by visiting any location that offers it. Alternatively, you can buy a virtual Joker card online. The card is available in denominations from $25 to $500.
The card is safe and quick to use. You can use it not only to shop online or offline but also to pay bills. It cannot, however, be used to withdraw money from automated teller machines (ATMs).
The card is issued by the Peoples Trust Company, a Peoples Group subsidiary that's registered and operated in Canada. This might come as a surprise to some since debit or credit cards are usually issued by banks. However, the Peoples Trust Company is a reliable and well-known name in the country.
The Peoples Trust Group specialises in offering financial products and services including prepaid cards, secure credit cards, long and short-term GICs, and mortgage products. It has been operating for years and has carved a niche. You can choose the Joker Mastercard or Visa as they are legit and secure.
Types of Joker prepaid cards
You can choose from two types of Joker Mastercard. They are made for the same purpose and work in a similar fashion. Here is what you need to know about these cards.
Physical Joker Prepaid MasterCard or Visa
As the name suggests, this is a physical card that you can carry with you. It's a prepaid card that works at both online and offline merchants. This non-reloadable card can be used to quickly and securely pay your purchases.
Since this is a physical card, you will be able to use it at stores that accept Mastercard or Visa (depending on the one you picked). The card looks just like a regular credit or debit card and contains a 16-digit unique card number that you will have to enter when using it online. Also, it contains an expiry date and a CVV2; that is the 3 digit code on the back of the card. This information is confidential and must not be shared with anyone else.
Virtual Joker Prepaid MasterCard
As the name suggests, this is a virtual or digital card that you will receive via email. You can buy it online or by scanning the QR code on the fixture at select retailers.
You will not be able to hold it and the card is only stored digitally. However, like a traditional card, it can be used for online payments and will work at all stores that support Mastercard. However, you will not be able to use it at physical stores that require the buyer to swipe a physical card.
Just like the physical card, this one also contains a 16-digit number, expiry date, and CVV2 code. You will find this information in your account only after you purchase and activate the card. You have to be very careful with this information as it is confidential.
Joker prepaid card costs and fees
Joker Prepaid Mastercard is marketed as an affordable card but it isn't entirely free to use. You will have to pay a variety of fees and charges.
While the card is free to own, you will have to pay a fee to activate it. You will not be able to use your Joker Prepaid card until you activate it. The company has a fixed rates that depend on the amount loaded on the card. Expect to pay between $4.95 and $9.95. Unfortunately, there's no way to save this money. The fee is deducted from your card balance.
Here's a breakdown of all of the potential fees you'll pay:
Foreign transaction fee: 2.5%
Verified cardholder fee (optional): $2.50
Activation fee/Purchase fee:
$25 Card: $4.95
$50 Card: $5.95
$100 Card: $5.95
$200 Card: $6.95
$25-200 Card: $7.95
$200-500 Card: $9.95
$500 Card: $9.95
There are no reloading charges as this is not a reloadable card. The same goes for withdrawal charges.
This card works at almost all online stores including local and international stores like Amazon and eBay. However, be a little careful when using it at online stores since you will have to pay a 2.5% foreign transaction fee if you shop at non-Canadian stores or stores that do not support CAD. This 2.5% is in addition to any currency conversion fees.
While this might sound a little expensive, we must mention that this is the usual fee charged by almost all card providers. The best way to avoid this fee is to avoid using non-Canadian stores or to go for a card that supports foreign currencies. Compare prepaid cards available in Canada and pick one that works well for you. Foreign transaction, however, isn't the only thing to consider as you may have to pay additional charges as well. It's important to have a full understanding of all relevant fees and charges so that you don't end up paying more.
How does the Joker prepaid cards work?
The Joker prepaid card works like any other prepaid card with some small diferences in terms of features. For example, the card doesn't come with overdraft facility, withdrawal charges, etc. The reason it doesn't have overdraft facility is that it is a prepaid card and not a type of revolving credit.
This card comes pre-loaded. You can choose from various denominations with the highest option being $500. Don't forget that your activation fees are deducted from your balance. That means that you will not be able to use this $500 in full as you'll have to pay activation charges from this amount. You will be left with a little bit less than $490 (taxes apply to activation fees), which means this is the maximum amount you can carry on your card at any given time.
Using this prepaid card, online or offline, is very easy. It works like your regular card. Enter the required details such as number, expiry, etc., and your order will be processed. For offline transactions, you will have to swipe the card. As mentioned earlier, the virtual card can only be used online.
There is no minimum amount to spend. However, you'll have to get a new card once your balance reaches $0. Like with any card, if you don't have enough room on your prepaid card to pay for a purchase, you can pay the outstanding amount with cash or another payment method unless the merchant doesn't allow it. Make sure to register your card as some merchants require personal information including your name, address, and contact details for verification. This is why it is important that you register your card online by visiting the official JokerCard website.
Joker prepaid cards features
The Joker Prepaid Mastercard and Visa have to distinguish themselves in the market. The Joker prepaid cards come with some brilliant features. Here are the most interesting ones.
5% cash back
You can earn up to 5% cash back with every purchase at participating stores. They include Aerie, Banana Republic, The Children's Place, Gap, Bass Pro Shops, Red Robbin, Loose Moose, Pottery Barn, Hudson's Bay, Royal Caribbean International, Sephora, Red Lobster and many more. This feature helps Joker compete with other similar prepaid cards like Vanilla.
No expiry of the funds
While cards come with an expiry, the money on your card will never expire. You will have to get a new card if your card expires while you have money on it. Simply contact 1-855-288-0926 for a new card with the then-current balance.
Virtual or physical card
You can choose between two options: virtual or physical cards. The virtual card is a Mastercard. It cannot be used at physical stores and is only for online shopping. That's the only difference between the two.
Scan-It
This feature allows users to buy a virtual prepaid card just by scanning the QR card provided at the store. It is currently available at limited stores with plans to introduce it at more stores in the future.
How can I get a Joker prepaid card?
It is very easy to get a Joker prepaid card, whether you choose a virtual card or a physical card. The company will not check your credit score when issuing a prepaid card. They can be bought by anyone, including tourists and visitors, as you are not required to have a permanent Canadian residential address to get your hands on this card.
You can buy the virtual card online from Giftcards Canada.The virtual card will be sent to you via email. You will have to activate it before use. On the other hand, you can find physical cards at more than 11,000 grocery and retail stores including Canadian Tire, Co-op, Loblaws, Rexall, Safeway, Shoppers Drug Mart, Staples and The Home Depot.
The price remains the same no matter where you go. Visit the nearest store to get your physical card. You'll be issued your card on the spot.
How to add money to the Joker prepaid card
You cannot add money to your prepaid card as the card is not reloadable. Similarly, you cannot withdraw money as cash, so your only option is to spend the card balance. Those who want a reloadable prepaid card can consider other options such as the KOHO Mastercard® Prepaid Card that come with these and many more features.
Joker prepaid cards limitations
Joker cards come with certain limitations. First of all, you cannot spend more than what your card contains as there is no overdraft or loan option. Your card cannot hold more than approximately $490 at any given time.
Also, there are more limitations when it comes to using the card in the European Economic Area (EEA), except the UK. You cannot spend more than $75 when shopping at an EEA-based store. The best way to avoid this problem is to use a different card.
Joker prepaid cards: pros and cons
Like any other card, Joker cards have both pros and cons. Let's compare these to see the benefits and disadvantages.
Pros

Cons

It is very easy to get as you are not required to have a specific credit score or provide documents such as proof of address.
It offers 5% cash back at participating stores.
Can be a great way to control your spending and ensure you remain on budget.
There are no interest payments or additional charges.
Money on your card will never expire: you can transfer the balance to a new card when your old card reaches its expiry date.

Cannot be used to withdraw cash.
The card cannot be reloaded.
The card isn't CDIC insured.
Alternatives to the Joker prepaid cards
If you think the Joker prepaid card is not for you, here are some alternatives that may be better for you.
KOHO Mastercard® Prepaid Card
[Offer productType="CreditCard" api_id="604aaa18e770040140f2203e" id="144191″]
This reloadable free card has many of the same benefits as traditional credit cards and more. It allows you to pay your bills or any purchase that accepts Mastercard online or in-store. It gives you cash back as well as interest on your balance. In addition to its many options, there paid plans that you can opt for. These plans include additional benefits such as no foreign conversion fees and better cashback offers.
EQ Bank card
[Offer productType="CreditCard" api_id="63d2cb6a18196b6d2e1928c2″ id="198047″]
The EQ Bank card is also accepted everywhere Mastercard is. Activation of this reloadable card is free and there are no maintenance charges. You can earn 0.5% cash back and interest on your balance with and EQ Savings Plus account. Plus, there is no foreign transaction fee! You can also make withdrawals at ATMs and the maximum card balance is $10,000. EQ Bank will even reimburse you for ATM fees you are charged for using your card at an ATM in Canada.
Neo Secured Card
[Offer productType="CreditCard" api_id="6209e06d9c5f4c05c0de0111″ id="171391″]
Neo Financial offers a secured credit card which is different than prepaid cards. Basically, the main difference is that it actually IS a credit card that will contribute to your credit score. The approval is guaranteed and you have to make a deposit (which will become your credit limit). There are no annual fees for using this card and you can get up to 15% cash back.
Still unsure? Compare prepaid credit cards and choose the one that suits your needs!
FAQs about the Joker prepaid cards
How to check my Joker prepaid card balance?
The main way to check your balance is online at jokercard.ca.
Is the Joker prepaid card safe to use?
You are not covered by Mastercard Zero Liability and the amount on your card isn't CDIC insured. Still, it's considered safe as one must have the code and all other relevant details in order to use it. Plus, the issuer is considered reliable and hasn't been a victim of hacks or breaches. 
Can I return my card?
No, the card cannot be returned. Also, it cannot be transferred to someone else. You must use the money on your card as there is no other option.
What are the advantages of a reloadable prepaid card? 
A reloadable prepaid card is often a more convenient way to spend money. It's like a debit card  but without the associated bank account. You can combine the benefits of today's most popular payment options – credit cards, debit cards and cash – into one easy-to-use card that lets you reload as often as you like.
Where can I buy prepaid credit cards? 
There are a variety of places to buy prepaid credit cards. The best place to get the right card is online. Check out our list of the best prepaid credit cards.
How do Visa Prepaid cards work? 
Visa Prepaid cards are an easy, convenient and affordable way to pay. You can use them anywhere credit cards are accepted, without needing a bank account or credit card.
Can I withdraw money from a Visa Prepaid card? 
It depends on the specific card. Joker prepaid cards cannot be used for withdrawals, but KOHO and EQ Bank cards can. Check your cardholder agreement to find out more. They are subject to a network fee.
How does a prepaid travel card work? 
Prepaid travel cards are a great way to save money on airline tickets and other travel expenses. They are accepted worldwide depending on the network used, for example Visa, Mastercard or Amex.
Can I use a prepaid card on Amazon? 
Yes, you can use a prepaid card on Amazon and most merchants accept Visa and Mastercard.
Does Uber accept prepaid credit cards?
Yes, Uber accepts prepaid credit/debit cards.
How to use Joker prepaid Visa?
To use the card at a point-of-sale terminal, simply swipe the card and sign the receipt when required. The purchase amount will be deducted from your available balance.
How to use Joker prepaid Mastercard?
To use the card at a point-of-sale terminal, simply swipe the card and sign the receipt when required. Each time the prepaid card is used, the purchase amount, including taxes and any other charges, is deducted from your balance until it reaches zero.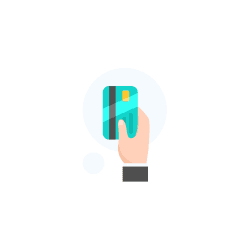 Find the best credit card for your needs