The 5 Best Credit Cards For TTC Riders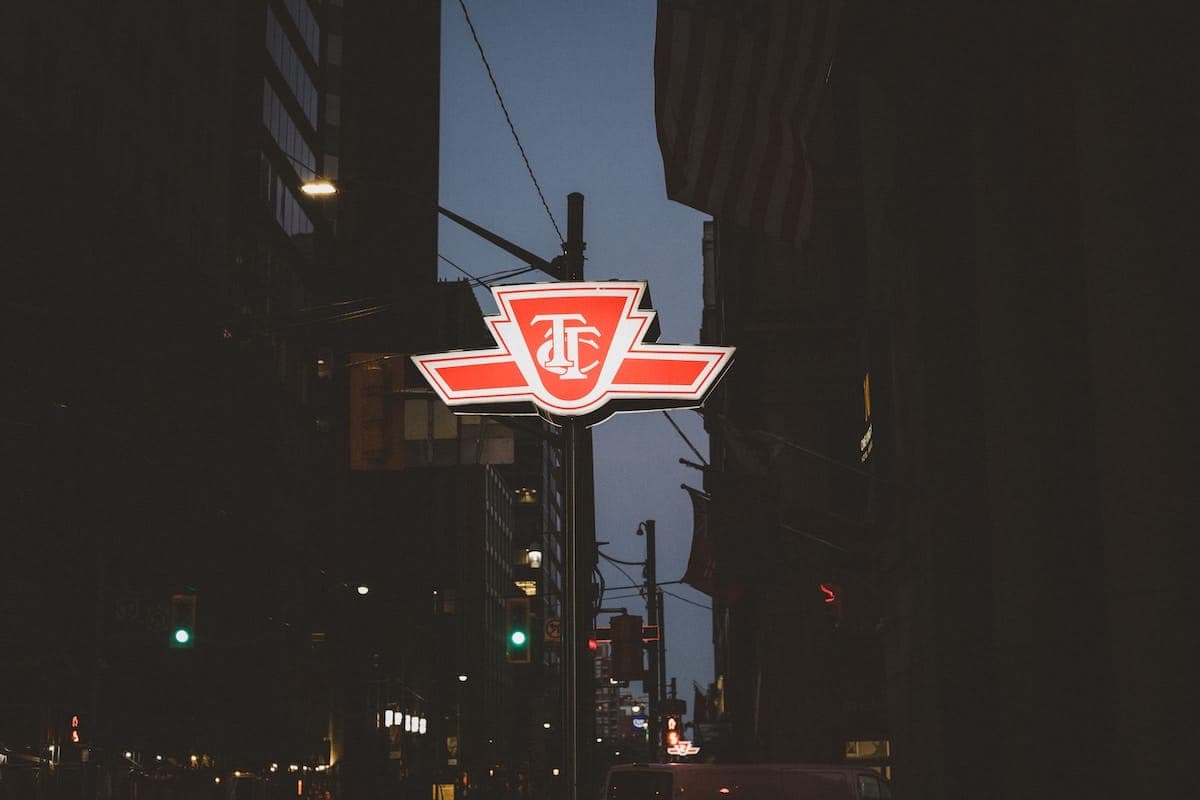 Since the Toronto Transit Commission (TTC) introduced card taps at the gates in 2023, commuting in Toronto has evolved. But not all cards are created equal, especially when it comes to maximizing benefits for frequent riders. Let's dive into why a credit card might improve your TTC travels, and which ones top the list.
Why Consider Credit Over Debit?
For many riders, using a debit card may not be the most cost-efficient choice. Of course, that changes if they have an unlimited transaction package with their chequing account. The dynamics also evolve if they bank with an online bank that waives transaction fees.
On the other hand, credit cards bypass these transaction fees and offer an opportunity to accumulate rewards points. Furthermore, certain credit cards supercharge these rewards by offering higher payout rates specifically for public transit spending. This means each TTC ride isn't just a commute, but a step towards earning significant rewards or cash back.
Now, let's explore the credit cards that offer you the most bang for your buck, especially as a TTC user:
1. RBC ION+ Visa Card
[Offer productType="CreditCard" api_id="6324a8b757179a4644cb8b42″ id="188875″]
The RBC ION+ Visa Card offers TTC riders 3 Avion points for every dollar spent on daily public transit. Since Avion Rewards points equal 2 cents a piece, the net return for public transit spending is a whopping 6%! But it's not the only advantage of the RBC ION+ Visa Card.
It provides the same return rate on dining, grocery shopping, rideshares, and even your digital streaming services with triple points. And what if you spend on something else? You'll earn a solid 1 Avion point per dollar spent in other categories.
These points can be harnessed to offset bills, credit card balances, or even used for e-transfers. And for those seeking tangible perks, the Avion Rewards program offers a diverse range of redemption options.
With an affordable annual fee of $48 and partner benefits from Petro-Canada, Rexall, and DoorDash, this card ensures daily expenses are both convenient and rewarding. And if you ever drop your phone on a TTC ride, rest easy. The RBC ION+ Visa Card comes with inclusive mobile device insurance, along with extended warranties on eligible purchases.
2. BMO eclipse Visa Infinite Card
[Offer productType="CreditCard" api_id="5ff3e0a918430b1206c2fae4″ id="195457″]
The BMO eclipse Visa Infinite Card emerges as a strong contender for TTC riders looking to maximize their rewards from transit spending. This card offers an impressive 5 BMO Rewards for every dollar spent on transit, as well as on groceries and restaurants.
Each BMO Reward point are valued at between 0.50 and 0.7 cents, ensuring TTC users get an effective return of up to 3.5% on their transit-related expenses. Additionally, there's a limited-time offer that waives the $120 annual fee for the first year. Given these lucrative rewards, frequent TTC riders stand to benefit significantly from this card's offerings.
3. American Express Cobalt Card
[Offer productType="CreditCard" api_id="5f46aebc4726ce7207266a75″ id="145758″]
The American Express Cobalt Card is a standout option for TTC riders seeking a card that rewards their daily commutes. Not only does the card offer a decent return on public transit spending, but it's one of the best rewards credit cards in Canada.
Cardholders will benefit from an attractive rate of 2 points for every $1 spent on transit, translating to a return that could reach 2.6% back on spending, given the high value of Amex Membership Rewards points, which can be worth up to 1.3 cents each.
Furthermore, while the card does offer a range of reward rates for different categories, from groceries to streaming services, it's the transit-oriented rewards that make it especially appealing for TTC patrons. The card comes with a monthly fee of $12.99, which totals an annual fee of $155.88.
4. Scotiabank Passport Visa Infinite Card
[Offer productType="CreditCard" api_id="5f31a9ab92ec22115033b2c2″ id="202188″]
The Scotiabank Passport Visa Infinite Card is tailor-made for TTC riders and individuals with diverse spending habits. When using this card, TTC riders can accumulate 2 Scene+ points for every dollar they spend on transportation, which translate into a 2% return on money spent on public transport.
This not only makes it easier for riders to earn rewards on their daily commutes but also on their dining, grocery, and entertainment expenses. Moreover, points can be redeemed for a broad range of travel purchases, including flights, hotels, all-inclusive packages, and even Airbnb stays. If preferred, points can also be converted to cash back rewards through Scene+.
With an annual fee of $139, cardholders are also treated to benefits like zero foreign transaction fees, access to six airport VIP lounges, comprehensive travel and purchase insurance, and dedicated concierge services, enhancing its overall value proposition.
5. KOHO Mastercard
[Offer productType="CreditCard" api_id="604aaa18e770040140f2203e" id="144191″]
The KOHO prepaid Mastercard, which requires no credit check and ensures approval for everyone, offers a range of plans tailored to suit varying financial needs. Starting with the free Easy plan, riders can enjoy 1% cash back on transportation. For a richer rewards experience, the Extra plan, priced at just $9/month, offers 2% cash back on transportation, groceries, and dining. Beyond cash back, this plan offers advantages such as no foreign transaction fees and an attractive interest of up to 4.5% on the first $1000. Whether you're on the TTC or dining out, KOHO makes every transaction more rewarding.
Best Credit Cards For TTC Riders: The Bottom Line
Navigating the bustling world of Toronto's public transit system requires more than just a reliable schedule – it requires smart financial choices. For TTC riders, a credit card that optimizes transit spending is an invaluable asset. Whether it's accumulating points, benefitting from a generous welcome offer, or getting free insurance coverage, the right credit card can turn every ride into a rewarding experience.
As the transit landscape of Toronto evolves, so should the tools with which you pay. So next time you're aboard a TTC vehicle, let your chosen credit card work behind the scenes, making every trip count towards a brighter financial future.
FAQs About the TTC & Credit Cards
Can you tap a credit card on a TTC gate reader?
Yes, TTC gate readers are equipped with contactless payment technology. This means you can tap a credit card with a contactless payment feature directly on the reader to pay for your fare.
Can you tap a phone loaded with Apple Wallet or Google Pay on a TTC gate reader?
Yes, TTC gate readers are compatible with mobile wallet payments. If you have a valid credit card loaded into your Apple Wallet or Google Pay, you can tap your phone on the reader to pay your fare.
How can I get my student discount when using my credit card in the TTC?
To avail of the student discount when using a credit card, you would typically need to have a registered PRESTO card that has been set with the student concession. This tells the system to charge the discounted student fare when the card is tapped. Direct credit card payments on the TTC gate reader will charge the regular adult fare. If you wish to use your credit card and still get the student discount, it's best to load your student-discounted PRESTO card using your credit card and then tap the PRESTO card when using TTC.
Do TTC buses take credit cards?
Yes, TTC buses are equipped with readers that accept contactless credit card payments. Just like at the stations, riders can tap their credit card directly on the bus reader to pay for their fare.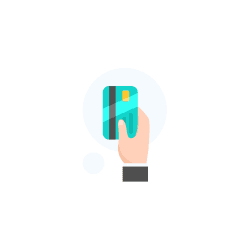 Find the best credit card for your needs