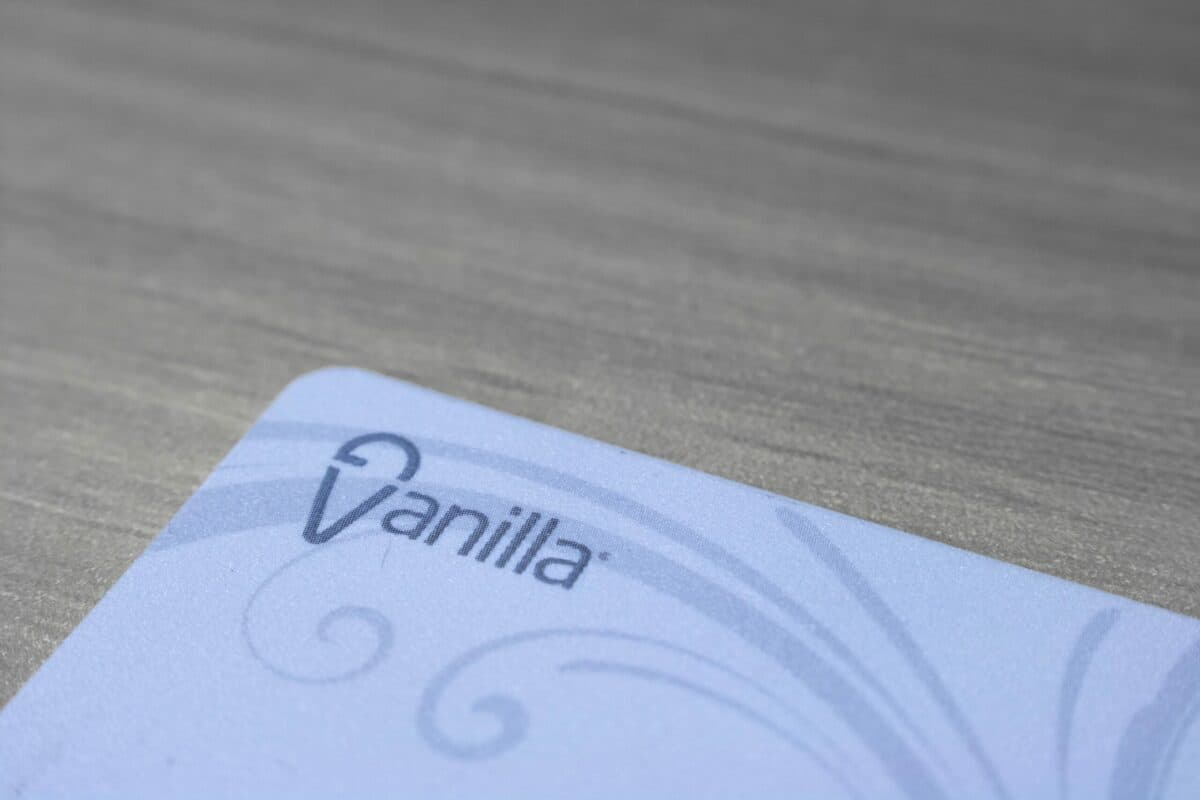 If you seek a prepaid credit card, the Vanilla Visa card makes an excellent choice. In short, the Vanilla Visa card helps in situations when you may not want to use a traditional credit card. For example, it can start a credit history for young adults who do not yet qualify for debit cards. After all, anyone over age 18 can purchase a Vanilla card.
On the downside, the Vanilla Visa is not reloadable so, you will need to keep a close eye on your balance. Also, this card does not offer rewards and cashback. If you travel with this card, you cannot use more than 50 Euros per transaction while in parts of Europe.
Fortunately, it makes it easy to check how much money remains on the card. Plus, you can check your balance in a variety of different options.
Why should I check my Vanilla Visa balance?
Unfortunately, non-reloadable prepaid credit cards like the Vanilla Visa can make them difficult to use when funds run low. If the card does not have enough money left on it, your purchase will not go through. Therefore, keep a vigilant eye on your balance.
If you want to make a purchase for an amount greater than the remaining balance, you can do a split transaction with two payment methods. However, you must notify the merchant beforehand since not all merchants accept these transactions.
Checking your Vanilla Visa balance online
Regardless of whether you have a Vanilla Visa or Vanilla Mastercard, you can easily check your balance online. Simply head to the Vanilla website and enter your prepaid credit card details. You will need to enter your card number, expiration date and CVV, which is the 3-digit number on the back of the card. At that point, a portal will display your balance.
Read more about How to Live Without a Credit Card in Canada.
Checking your Vanilla Visa balance by telephone
In order to verify the remaining balance of your Vanilla Visa card, contact the Vanilla customer service line at 1-(844)-864-6951. To start, enter the prepaid card details, such as the card number, card verification value (CVV) code and expiration date. This step authenticates your identity, granting you access to the balance information.
If you have any trouble verifying the details of your card, a customer service representative can assist you further. With the correct details, you will be able to immediately receive the balance information for your Vanilla Visa card.
Keeping your Vanilla Visa card secure
You do not need to create an account or set a password before using your Vanilla Visa card. Thus, anyone with access to the physical card can check its balance online or via telephone. Then, they can make a purchase that will empty the card of all its funds. To protect against unauthorized purchases, always store your card in a safe place.
We also recommend that you write down the card number, expiration date and CVV. That way, you can ask customer service for a replacement if your card gets stolen. Naturally, store this information somewhere safe.
Keep in mind that Vanilla Visa cards do not come with the same fraud protection that most standard credit cards do. So, you cannot guarantee that customer service will provide you with a new card unless they do so as a courtesy. Although, you should always try to get your money back.
Read more about Five Prepaid Card Pro-Tips to Manage Your Finances According to Your Money Personality.
Transferring your Vanilla Visa balance to a new card
Like a normal credit card, your Vanilla Visa card has an expiry date. However, since the card has pre-loaded funds, the card itself could expire before you get a chance to use the entire balance. However, you can still recover the remaining money.
Fortunately, you can request to transfer funds to a new card with a later expiry date. If you find yourself in this situation, call Vanilla at 1-(844)-864-6951 or dial the number on the back of your card. The customer service representatives should send you a new card pre-loaded with any leftover funds.
If you end up taking longer to spend the card's funds, you should keep an eye on its expiry date. Several weeks before that date, call customer service for a replacement or make it a point to spend the remaining balance. That way, you will not lose out on your money. In the event that you need to request a new card, you will have plenty of time to do so.
Read more about The 5 Best Prepaid Visa Cards in Canada.
The best Vanilla Visa alternatives
If the Vanilla Visa doesn't suit your needs, check out these great alternatives. The following prepaid cards offer more flexibility, better features and cashback rewards. Plus, you check your balance with the tap of a button via a handy mobile app with no calls required!
KOHO Prepaid Mastercard
[Offer productType="CreditCard" api_id="604aaa18e770040140f2203e" id="144191″]
The KOHO Prepaid Mastercard comes as a complimentary payment card when you open a deposit account with KOHO. With no credit check or minimum income to get this card, the available funds equal the balance in your account. You can spend and reload your KOHO card as often as you want. Even better, it gets accepted everywhere that Mastercard does – online, in-store and abroad.
The mobile app gives you quick access to your card balance as well as spending and savings insights. When you run low on funds, you can quickly reload the card through eTransfer, a Mastercard or Visa debit or direct deposit.
The free Easy Plan offers 1 percent cash back on groceries, bills and services. Further, every dollar in your account earns bank-beating 0.5 percent interest until the moment you spend it. You can upgrade your account to a paid-subscription plan if you want higher cash back, more cashback categories and other advanced features. They also come with higher deposit interest from 2 to 4.5 percent.
EQ Bank Card
[Offer productType="CreditCard" api_id="63d2cb6a18196b6d2e1928c2″ id="198047″]
The EQ Bank Card serves as a prepaid reloadable Mastercard free when you open or have an EQ Bank account. As a prepaid card, you don't need a credit check or income requirements to get this card. You can use it anywhere Mastercard is accepted for in-store and online purchases, as well as spending abroad.
You can spend and reload your card as many times as you want. Next, check your balance quickly and easily through the mobile app. To load your card, simply move money from your EQ Bank account to your EQ Card. You can withdraw money for free from Canadian ATMs and EQ will even reimburse your network fees. Plus, you pay no foreign transaction fees for purchases in other currencies.
Eligible card purchases earn 0.5 percent cash back. Meanwhile, the balance in your EQ accounts – including the card account – earns 2.5-percent interest. That's about more than five times more interest than traditional banks.
Neo Money Card
[Offer productType="SavingsAccount" api_id="60fee79313fd2f260ff90749″ id="173809″]
The Neo Card, a free prepaid Mastercard, comes with your Neo Money account. With no minimum income or credit score required to get it, you use it everywhere Mastercard gets accepted. This includes instore, online and abroad just like a regular credit card.
The card gets linked directly to your Neo Money accounts, so the card balance gets set by the balance in your account. You can spend and reload the card as often as you want by depositing money to your account. From the mobile app, you can quickly see your balance, transaction history and spending insights. You can also use the card to withdraw cash from ATMs.
The Neo Money Card guarantees a minimum cash back rate 0.5 percent on card purchases, but most users earn an average of 5-percent cash back. You can also earn up to 15 percent cash back for every first purchase you make at a Neo partner retailer. The money in your account earns 2.25 percent on every dollar until you spend it.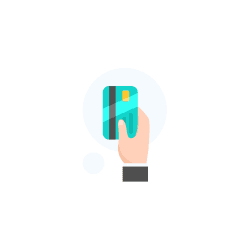 Find the best credit card for your needs