How to Buy Ethereum in Canada in 2023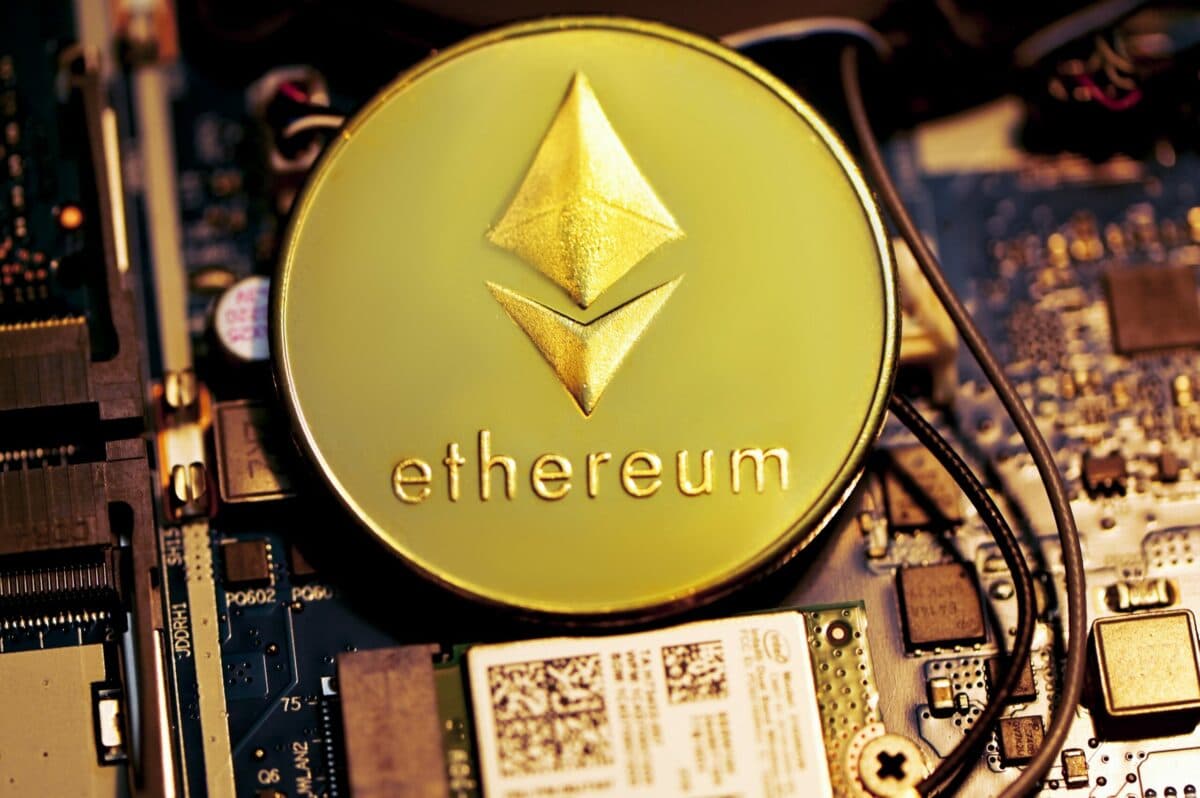 At its heart, Ethereum serves as an open-source blockchain platform that is fully powered by its own cryptocurrency, called Ether, which happens to be the second-most popular cryptocurrency in the word behind Bitcoin. Like Bitcoin, Ether has been able to find several practical and accepted uses as a payment technology that has found its place in making payments, gaming, crowdfunding, and investing, among many other potential uses. The primary purpose of this article is to explain the basics about the attributes of Ethereum and Ether in Canada, including the basics of how to invest in it, and whether it is safe enough to be included in your investment portfolio.
[Offer productType="CryptoExchange" api_id="61aa6bc061d159113850f74a" id="166820″]
What is Ethereum and where do I get some?
Introduced by Vitalik Buterin and several other developers in 2013, Ethereum is a cryptocurrency that uses a type of blockchain technology that is remarkably like the blockchain used with Bitcoin. Ethereum, however, has one trait that makes it unique, in that it can be extended to run decentralized applications, or "dapps."
In addition to supporting Ether, the Ethereum blockchain network supports a number of other tokens, also known as stablecoins. For example, USDC, Tether, USDT, and Dai are all supported by the Ethereum blockchain. For its part, Ether is traded under the ETH symbol, and the number of Ether that can be issued is currently unlimited. Overall, Ether is considered to be the native digital currency for the Ethereum ecosystem, which just means it is the one the blockchain supports most closely.
Among the most common benefits of Ether and Ethereum include the fact that it represents a finance system that has been decentralized and that is easily accessible everywhere in the world. It also serves as a peer-to-peer payment network that lacks the need for intermediaries. In fact, investors and others can be excluded from transactions if investors choose to use what are called Smart Contracts. Ether also features a flexible blockchain capable of accommodating the creation of other projects, like other tokens, and a whole lot more.
How to buy Ether or Ethereum in Canada
In recent years, it has become much easier to buy and sell Ether in Canada, especially when you compare the current situation as it exists now with what existed even just a few years ago. The first thing you will have to do is to create an Ethereum wallet. You can then fund it with whichever fiat currency is accepted, including Canadian dollars. Once you do that, you can begin your adventure and trade in Ethereum.
Buying Ether on Canadian crypto platforms
Canada has a lot of great crypto trading platforms. The main differences to keep in mind when comparing cryto exchanges are fees, funding, and security. We've short-listed some of the best platforms in Canada and reviewed them below.
Toronto-based CoinSmart is one of the best Canadian cryptocurrency platforms to buy and sell Ethereum. The exchange's stock is listed on the NEO Exchange under the ticker SMRT. CoinSmart offers 13 types of coins, including Ethereum, Bitcoin, Uniswap, Polkadot, Litecoin, Stellar, Cardano, Ripple, Tether, EOS, Bitcoin Cash, and even more. You can fund a CoinSmart account many ways, including the use of bank wires and bank drafts, Interac e-Transfer, credit and debit cards, SEPA, and virtually any type of cryptocurrency. Their trading fee is 0.20% and they also offer a wide variety of fee-fee options for deposits.
To summarize, the CoinSmart crypto exchange offers 13 of the most popular and well-known digital coins, it is easy for advanced traders, but it also makes things easy for the newbies. The trading fee is just 0.20%. Also, as we write this, they are offering a $20 bonus when you deposit $100 or more into a new account.
One of the most loved cryptocurrency exchanges in Canada is Wealthsimple Crypto, which is offered by the largest Canadian robo-advisor. As a result, unlike many others, this cryptocurrency trading app is hosted on the same platform as their popular app for buying and selling stocks and ETFs and their robo-advisor. That makes their crypto app a little more mainstream than many others in the crypto space.
Wealthsimple Crypto offers many cryptocurrency tokens, including Ethereum, Bitcoin, Bitcoin Cash, Dogecoin, Litecoin, Compound, Curve, Aave, Synthetix, Uniswap, Yearn, Finance, and 23 others. Funding your account is easy because you can use e-Transfer, Bitcoin (BTC) or Ether (ETH) transfers. The trading fee is 1.5% for deposits, although withdrawals are free.
What about other crypto exchanges?
Another popular cryptocurrency exchange in Canada that should be mentioned is NDAX, which is an acronym that stands for the National Digital Asset Exchange. Perhaps one reason NDAX is so popular is that they offer the ability to instantly buy several crypto coins. NDAX deals in many crypto coins, including Ether, Bitcoin, Dogecoin, Tether, Litecoin, Cardano, Polkadot, EOS, XRP, Uniswap, Compound and at least 16 others. The trading fee is 0.20%, although all deposits are free. At the time of this writing, NDAX is running a promotion in which someone who opens a new account with at least $100 gets a $10 bonus.
[Offer productType="CryptoExchange" api_id="61a0001c149d52071313dfba" id="167412″]
We should also mention Bitbuy, which is a Canadian digital currency exchange founded in 2016 and based in Toronto. The coins Bitbuy offers are slightly more limited in some ways, in that they offer Ethereum, Bitcoin, Litecoin, Stellar, Aave, Bitcoin Cash, EOS, and 8 others. Their trading fees range from 0.10% to 0.20%, with fees of up to 1.50% on deposits and withdrawals. Funding your account is also easy, in that it uses bank wires and Interac e-Transfers to accomplish that. Bitbuy is currently running a promotion for new accounts, where an initial deposit of $250 or more will earn a $20 bonus.
One thing that makes Bitbuy so attractive is that it seems to appeal to everyone, from experienced investors to beginners. For instance, its Express Trade feature appeals to newbies because it allows single-click trades, which new traders seem to love. Meanwhile, the company's Pro Trade platform appeals to experienced traders because it provides for multiple order types and advanced charts, which means they provide more useful information.
The next Canadian cryptocurrency exchange to look at is Netcoins. Netcoins was established in 2014 and it is still currently owned by BIGG Digital Assets, a publicly traded company, which can be found trading on the CSE under the ticker symbol BIGG. That could make for an interesting choice because it may feel slightly more legitimate in some ways.
Netcoins offers the choice of eight digital currencies, including Ethereum, Bitcoin, Bitcoin Cash, Litecoin, USDC, Stellar, and XRP. You can fund your account using a bank wire, online bill payment and Interac e-Transfer, with trading fees running at 0.50%, although deposits and withdrawals are free. As we write this, Netcoins is running a promotion where those who trade cryptocurrency worth $100 or more can get a $10 bonus. Netcoins is also a Registered Money Services Business (MSB) with the Financial Transactions and Reports Analysis Centre of Canada (FINTRAC), and that, combined with being owned by a publicly traded company (BIGG) makes it at least seem more reliable than most others.
How legal and safe is it to trade Ethereum in Canada?
Even though Ethereum/Ether is not legal tender in Canada, it is not illegal to trade, buy, or sell Ethereum/Ether in Canada, even when using a cryptocurrency exchange or broker. It is important to remember, though, that you could be subject to extra taxes, if you realize capital gains when trade Ethereum for a profit. It would be best to check with the Canada Revenue Agency or check out the guides they publish, to find out more about how the law treats cryptocurrency for tax purposes.
It's always a great idea to remember that investment in any cryptocurrency, including some, like Bitcoin and Ether, that are somewhat well-established, constitute speculative investments, which means it's possible to lose everything, meaning everything you invest. While some who have invested in Ether have become millionaires, and many others have made thousands trading in crypto, there are also many who have lost a lot of money with such speculation.
There are many risks inherent in trading cryptocurrencies, and they run well beyond just their intrinsic value. In addition to the potential risk related to price volatility, there are also the risk that are related to cyber-attacks and fraud, as well as a lack of government regulation, or even government over-regulation, which can sometimes happen. There are no guarantees built into the law when it comes to digital currencies, so loss is always a possibility.