The CoinSmart Canada Story: The Other Side of Fear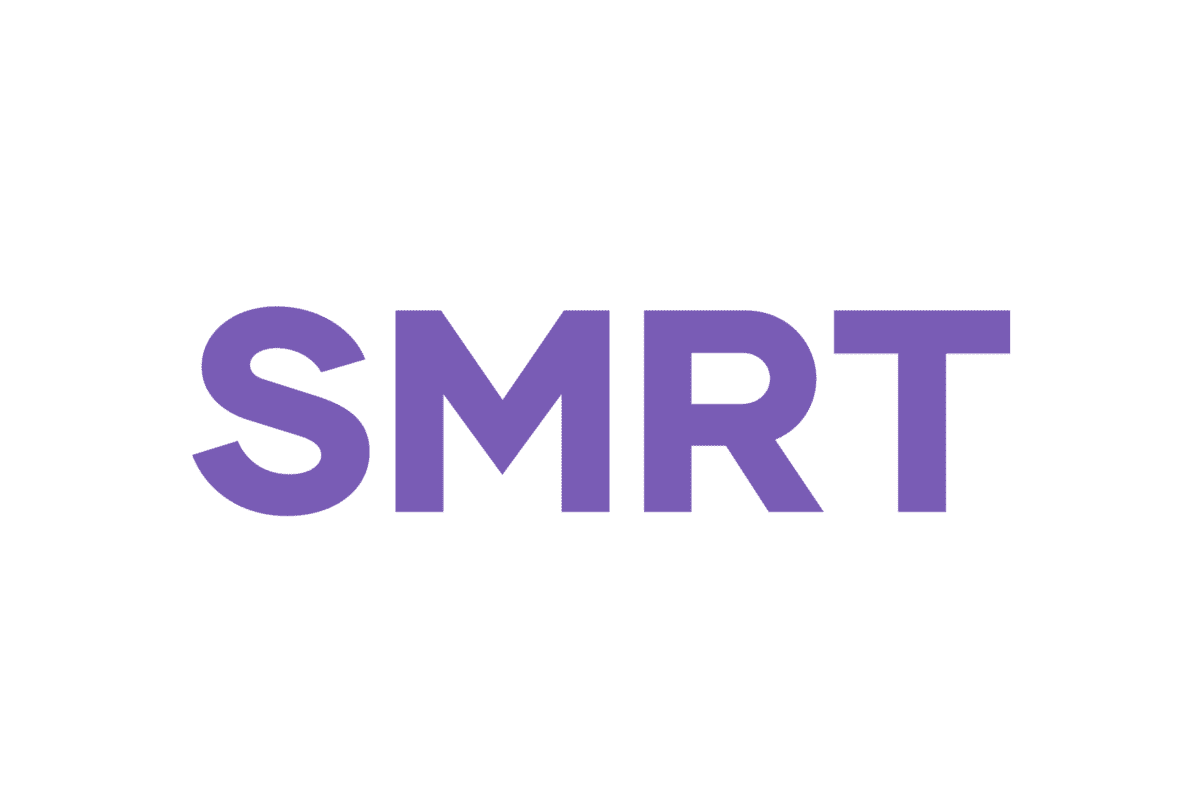 How do investors spell smart? SMRT. CoinSmart* Canada hit the Neo Stock Exchange in November, 2021 trading under the ticker symbol SMRT. CoinSmart Canada recently joined the ranks of an exclusive club of cryptocurrency exchange platforms to become a fully regulated and registered digital asset dealer. The move punctuates the crypto market's evolution from obscurity to a bonafide new asset class. Don't let that viral Super Bowl commercial distract you from companies like CoinSmart, Canada's own homegrown talent. While the war on regulation rages below the 49th parallel, all is quiet on the Northern front because players in this space are, well, smart. 
In Canada, crypto companies have embraced regulation as a strategic move to get more crypto in the hands, err, digital wallets of Canadians. But success hasn't come without its fair share of growing pains. Let's take a look at why CoinSmart Canada cares so much about making crypto simple, safe, and accessible for all Canadians. And more importantly, who owns them? 
*Please Note: CoinSmart is now part of WonderFi and the platform is not accepting new signups. If you're looking for the best crypto experience in Canada, we recommend signing up for Bitbuy, another licensed Canadian cryptocurrency trading platform operated by the same parent company, WonderFi. With Bitbuy, you will get access to an improved experience on web and mobile, staking rewards, Private Wealth services, and an advanced trading interface.
How CoinSmart Canada started
Oprah once said there is no such thing as luck, only the moment when preparation meets opportunity. For CoinSmart Canada co-founder and CEO Justin Hartzman and his friends, truer words have never been spoken. Except for one small difference: it took preparation, opportunity, and a super weird request.
Justin is no stranger to bootstrapping. He turned a "back of the napkin" idea into a thriving crypto company at the speed of light. But he didn't do it alone. In just four short years, Justin and longtime friends-turned-co-founders, Jeremy Koven and Michael Koral, flexed their entrepreneurial muscles with stunning success.
The crypto triple-threat had already created and sold two internet-based companies by the time opportunity came knocking. And they created several other successful startups, including a website-building business. Their financial success had perfectly positioned them to tackle a new beast: the world of online brokerages. For the next 12 years, the dream team actively worked in the online investing space where they had their finger on the pulse of fintech innovation.
In 2010, they received a peculiar email. A new customer reached out requesting the trio's website-building services. But there was a catch; the client didn't have any money to pay them. What they did have was Bitcoin. At just a year old, Bitcoin was trading at about $1.00, and Bay Street experts considered it the currency of criminals, at least by the ones who knew about it. 
Justin and friends were among those who didn't. Intrigued by the request, they looked up Bitcoin's whitepaper. Should they do it? Should they accept $5,000 worth of Bitcoin instead of cold hard cash? The idea was so crazy it just might work. They accepted the payment, and Justin made his first crypto trade ever.
CoinSmart Canada: how it's going
Today, CoinSmart is one of Canada's leading cryptocurrency exchanges. They serve over 200,000 Canadian crypto investors and operate in more than 15 countries across Europe, with more on the way. That's quite a leap from one crazy crypto trade to a leading exchange platform with $71 million in assets under management (AUM). Since their debut on the Neo Stock Exchange, the CoinSmart Canada gang is proving themselves anything but a fluke.
By the end of 2021, CoinSmart Canada experienced record growth. Not only did their AUM tip the scales at $71 million, that November saw $1.94 million in monthly revenue; officially making CoinSmart Canada cash flow positive. That's corporate finance talk for "Hooray, we made more than we spent!" Rising corporate debt is an ongoing concern for investors, so CoinSmart separated itself from the pack. They were able to eliminate their debt, strategically positioning themselves for continued growth despite a harsh economic climate.
But Canadian crypto success doesn't just happen overnight. Justin, Jeremy, and Michael had the experience to get a running start, but there were several obstacles lurking just around the bend. Jumping over them would prove to be a formidable challenge.
CoinSmart: Canada's problem solver
Entrepreneurs are really just problem solvers at heart. That's why Justin fell in love with Bitcoin to begin with. Blockchain technology solves more than just the inefficiencies of an outdated financial system. Justin saw it's limitless potential between the lines of Satoshi Nakamoto's iconic Bitcoin whitepaper. That big-picture thinking kept CoinSmart Canada in play, even when the rules of the game kept changing.
While the concept of CoinSmart was still gestating, Justin managed to raise $1.5 million in his first round of funding. But he couldn't find a bank willing to open an account for a crypto company. All things crypto were a non-starter for most Canadian financial institutions at the time. CoinSmart Canada now faced its first obstacle, "the funds were contingent on us even getting an account," explains Justin. No account, no money, end of story.
Or was it? They managed to open a bank account, finally, and their investment money came through. But another challenge was on the horizon, just out of sight. In 2018, the same year CoinSmart Canada was minted, the crypto market suffered a devastating blow. Bitcoin lost more than 70% of its value, altcoins retraced over 80% from their all-time highs, and almost $700 billion was wiped off the entire crypto map. The next three years marked a frigid bear market colder than winter on the prairies. CoinSmart Canada struggled to gain customers; they were either broke, scared, or both.
But Justin and the team didn't give up. Instead, they developed new services with better features. When regulators cracked down, they were ready. Instead of red-tape getting in the way of business, the Bit-Boys used it as an opportunity for growth. Why would a crypto company embrace regulation? Compliance meant legitimacy, and legitimacy was the gateway to an untapped market of investors. CoinSmart Canada became one of the first few Canadian crypto exchange platforms to become an approved restricted dealer under the Ontario Securities Commission (OSC) and the Canadian Standards Association (CSA).
CoinSmart and the freedom of choice
You can always tell when an entrepreneur is driving in front of you; the bumper sticker says "There's got to be a better way!" Thanks to CoinSmart Canada, there is. The journey from napkin to international crypto company has been fueled by their unwavering commitment to give Canadians the freedom of choice, starting with an exchange platform "you can actually understand." CoinSmart is a better way to trade. 
Before regulation, crypto investors had to trust that a trade would go through and the coins would show up in their wallets. Fear held too many of us back from seizing what Justin believed to be a life changing opportunity. Safety became a value proposition.
Today, CoinSmart Canada offers a safe trading platform, a stunning interface, and easy-to-use features designed with the new-to-crypto in mind. Canadian investors of all experience levels now have access to a burgeoning digital asset market in a safe and controlled environment. CoinSmart's meteoric rise only proves they understand what Canadians really want. It's not hard to see why Justin Hartzman is one of the most influential Canadians in crypto.
Who owns CoinSmart Canada?
It's not often success like CoinSmart happens in a vacuum. Who helped them? Well, a lot of teamwork and bootstrapping to be sure. Justin thanks his best friends and co-founders, Jeremy and Michael, for supporting his vision and turning the dream into reality. He also credits his wife for her support through all the ups and downs of entrepreneurial life.
Success does not happen overnight nor by accident. Justin also draws inspiration and the strength to carry on from an unlikely source. "My favourite quote doesn't come from a profound individual, but from Will Smith. He famously said, 'All the best things in life come on the opposite side of fear, so take a step over that line.' "
As for who owns CoinSmart Canada? Anyone who wants to; smart people like you. Choose an online brokerage and open an account if you want to invest in a homegrown Canadian company that takes your financial freedom to heart. Then, if you're ready to step over that line, open your CoinSmart Canada account today and claim your stake in the digital financial revolution. Because on the other side of fear is opportunity.
*Please Note: CoinSmart is now part of WonderFi and the platform is not accepting new signups. If you're looking for the best crypto experience in Canada, we recommend signing up for Bitbuy, another licensed Canadian cryptocurrency trading platform operated by the same parent company, WonderFi. With Bitbuy, you will get access to an improved experience on web and mobile, staking rewards, Private Wealth services, and an advanced trading interface.