Guide to Canadian Stock Exchanges in 2023
Which of the four Canadian stock exchanges is your favourite? Surprise! There is more than just one and each has a specialty. Once you take a minute to learn the basics, you'll realize that there's a whole new world that you never knew existed, and there's a lot of money to be made there. So, let's take a ride and figure out the top four Canadian stock exchanges and how you can start trading on them today. Trust me, it's simpler than you think.
What are the most important stock exchanges in Canada?
Briefly, here is a list of the Canadian stock exchanges:
Toronto Stock Exchange
Toronto Venture Stock Exchange
Montreal Exchange
Neo Exchange
You'll need to know about them if you want to understand the Canadian finance world and how to get the most out of trading on the stock market.
Toronto Stock Exchange (TSX)
The Toronto Stock Exchange (TSX) is Canada's largest stock exchange and the third largest stock exchange in North America. A highly motivated person could write a doctoral thesis on the TSX, but I'll just feed you the highlights. Located in Toronto, ON, the TSX was founded in 1861. There were only 18 stocks listed, and trading was held in 30-minute sessions.
Now, all trading on the TSX is fully electronic. It is also the 9th largest stock exchange in the world, and lists more than 1,700 national and international companies. The TSX also has more oil, gas, and mining companies than any other stock exchange in the world. Read that again: Canada leads the world in oil, gas, and mining stocks. Canada is a country of natural resources and it is a rich investment field.
Toronto Venture Stock Exchange
The Toronto Venture Stock Exchange (TSXV) is located in Calgary, AB. It started in 1999 after the Vancouver, Alberta, Toronto, and Montreal exchanges decided to restructure and create a platform for companies too small to be listed on the TSX. Think of the TSXV as the little brother, still a powerhouse mind you, but certainly the junior exchange because of its focus on early-stage companies.
As of 2020, over 1600 companies are listed on the TSXV. These companies are mostly small-cap, meaning they have lower market value than those on the TSX. The TSX, TSXV, and Montreal Exchange (MX) are all owned by the TMX Group. We'll delve into the MX next, but as a measure of value, the combined Market-Cap for the TSX and TSXV is $3.3 trillion dollars ($3,300,000,000,000).
That means $3.3 trillion dollars from around the world is currently invested in these two Canadian exchanges. It's only about 3.4% of the global stock market value ($95 trillion). It you feel proud that we Canadians are at the table and carving out our slice of global finance.
Montreal Exchange
The Montreal Exchange (MX) was founded in 1874, and deals in derivatives: Options and Futures. It is the largest source of options and futures trading in Canada, and, in 2001, became the first traditional exchange in North America to become fully automated. That means it was the first exchange in North America to allow online trading, a convenience we take for granted today. The TMX Group bought the MX in 2007.
NEO Stock Exchange
Canada's newest stock exchange started in 2015 as a reaction against what the founders perceived in larger exchanges. They wanted an alternative to underwhelming customer service for listed companies and predatory trading practices like High Frequency Trading (HFT), which favours day traders and excludes long-term investors. NEO's goal is to make listing and investing on their exchange as fair and supportive as possible.
In fact, their philosophy was so attractive that in 2018, a Canadian-based lender, Mount Logan Capital, was the first company in history to switch their listing from the TSX to the NEO exchange. They said NEO had better support and service to help them become a listed company. More recently, CIBC launched its Canadian Depository Receipts (CDR) exclusively on NEO.
Now, NEO is the 3rd most active exchange in Canada and boasts over 125 unique public-listings, companies that can't be found anywhere else. As of August 23, 2021, NEO's total value was $946 million spread throughout over 150 different listed securities. That's impressive for a newbie.
How to invest through Canadian stock exchanges
Beyond any doubt, the simplest method to start trading stocks, bonds, options, etc. is to use online brokerages or robo-advisors. You can use Hardbacon's online broker comparison tool to compare your Canadian options. Online brokers are very simple to set-up and to use.
As simple as they are, the financial world is complicated. You would be wise to educate yourself before assuming you'll make your millions on the stock market in a week or two. You should only invest money in a way that fits your risk tolerance. 
What online platforms are available to Canadian investors?
Wealthsimple Trade
Wealthsimple was a Toronto start-up back in 2014 and is now the largest online-only financial services company in Canada. Wealthsimple Trade boasts a $0 minimum investment for the basic account and a tool to build a portfolio of socially responsible investment options (SRI) for the same management fees as any other portfolio. 
Questrade
Questrade online broker account was rated Canada's #1 discount broker by wealthawesome.com for its competitive fees, excellent customer service, market research tools, and range of trading platforms designed for amateurs and seasoned investors.
National Bank Direct Brokerage
National Bank Direct Brokerage placed #1 in 2021 for Investor Satisfaction with Self-Directed Brokerage Firms according to J.D. Power. They also have a lot of useful online tools and free tutorials and webinar events. You also have access to licensed representatives as well as $0 commission on trades on the Canadian and US stock exchanges. 
Final thoughts on Canada's stock exchanges
Canada's exchanges are growing, innovating, and trying to be as attractive as possible to new investors. With the arrival of the TSX Venture exchange, NEO, and apps like Questrade, the world of trading stocks and bonds and futures isn't something reserved for the ultra-wealthy or Bay Street financial gurus. Anyone with a little extra cash can try to grow their money to reach their personal finance goals. 
Key take aways
TSX is the 3rd largest stock exchange in North America, 9th in the world
Canada is the world leader in oil, gas, and mining stocks
TSXV have mostly small-cap companies listed
MX deals in derivatives: options and futures
Neo is the newest exchange and 3rd most active with a over 150 listed securities.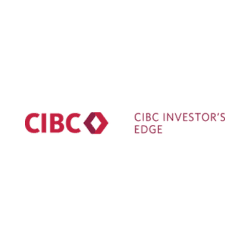 CIBC Investor's Edge
common.offerSelectedFields.transactionFeesPromotion:
$5.95 for students
$4.95 if more than 150 trades/quarter
Free online trading for young investors 18-24, $0 per online stock and ETF trade. No annual fees. No minimum balance required.
Get cash back when you open a new Investor's Edge account by applying at your local Banking Centre and transfer funds from outside CIBC to your new account to get cash back. Terms and conditions apply.
100 free trades and up to $4,500 cash back