Top 9 Crypto Exchanges Allowed in Ontario by the OSC
Crypto exchanges allowed in Ontario by the OSC are limited in number, but they offer a reliable and regulated option for cryptocurrency enthusiasts in the region. Crypto-asset trading platforms are required to register with the OSC in order to operate legally in Ontario. This decision reflects the ongoing regulatory challenges faced by crypto platforms globally, including in Canada. But now that Binance has exited the Canadian market, who will fill the void? Fear not. There are several secure, reputable, and fully compliant crypto exchanges allowed in Ontario. Here's what to know and how to choose the best one for your needs.
At a Glance: Crypto Exchanges Allowed in Ontario
| Name | Best For | OSC Status |
| --- | --- | --- |
| Bitbuy | All Experience Levels | Registered |
| Wealthsimple Trade | Tax Reporting | Registered |
| VirgoCX | Easy Funding Options | Registered |
| Netcoins | Trading with USD | Registered |
| Newton | Ex-Binance Users | Registered |
| Shakepay | FREE Bitcoin Rewards | Registered |
| Bitvo | Same-Day Account Verification | Registered |
| NDAX | Referral Bonuses (up to $1,000 each) | Pre-Registered |
| Gemini | High-Volume Trading | Pre-Registered |
| Coinbase | Altcoins | Pre-Regisitered |
1. Bitbuy: Best Overall Crypto Exchange Allowed in Ontario
[Offer productType="CryptoExchange" api_id="61a0001c149d52071313dfba" id="167412″]
Trading Fees: 0.15–2% depending on trade volume
Funding Options: Debit Card, Credit Card, eTransfer, Wire Transfer, Apple Pay, Crypto
Bitbuy is one of the best crypto exchanges allowed in Ontario, receiving full regulatory approval from the OSC on November 20, 2021. It is an entirely Canadian-owned and operated cryptocurrency platform founded in 2016 as a trading platform and then became a crypto marketplace in 2019. Bitbuy is one of the safest crypto exchanges allowed in Ontario, with 95% of their assets stored offline in cold storage vaults.
If you compare cryptocurrency platforms, the marketplace element makes them different from other platforms that operate solely as brokerages. The marketplace allows users to buy and sell cryptocurrencies between each other, mutually agreeing on a trade price.
Bitbuy is an excellent option for both newbie Canadian traders as well as more experienced ones. They have an 'Express Trade' platform for one-click crypto buying. But they also have an advanced interface, called Pro Trade, with trading charts and multiple order types. Bitbuy also allows you to stake certain coins that can earn up to a 10% annual yield.
They currently support 15 different cryptocurrencies, including Bitcoin, Ethereum, Litecoin, ChainkLink, Stellar and more. Trading fees are tiered based on trading volume over the last 90 days and range from 0.15% for high-volume traders to 2% for low-volume traders. It's free to fund your account with fiat and deposit other digital currencies. However, withdrawal fees will vary based on the amount of fiat, withdrawal methods, and specific cryptocurrencies being transferred out.
They also have a referral program that pays $20 for every person who signs up with your code, plus the person you refer also gets a $20 welcome bonus. Want to know more about BitBuy? Find a full review of BitBuy here.
2. Wealthsimple Trade: Best for Tax Reporting
[Offer productType="BrokerageAccount" api_id="5f53d2134d1911503113cafa" id="174398″]
Trading Fees: 1.5-2%
Funding Options: Visa-Debit, eTransfer, Linked Account, Crypto
Wealthsimple is one of Canada's most comprehensive financial management platforms. It was founded in 2014 in Toronto, Ontario, where it is still currently based. Wealthsimple initially launched as an automated investing platform but has since expanded to offer tons of different financial services and tools from tax filing to passive investing, active trading, and now cryptocurrency trading as well. On June 18, 2021, they became the first crypto exchange to receive regulatory approval from the OSC.
Wealthsimple has five main platforms: Invest, Trade, Cash, and Tax. It is the best crypto exchange allowed in Ontario that simplifies crypto tax reporting for users. Wealthsimple keeps track of your crypto activity and automatically imports the necessary information to make tax filing a breeze.
Currently, you can buy and sell over 50 different cryptocurrencies on Wealthsimple Trade, including Bitcoin, Bitcoin Cash, Ethereum, Doge, Litecoin, Shiba Inu, Solana and more. Wealthsimple charges a 1.5-2% operational fee on each trade. This fee covers their general business operating costs, liquidity providers, and custodial fees charged by Gemini, their third-party custodian and cold storage provider.
There are no deposit or withdrawal fees, nor are there any deposit or withdrawal limits. Wealthsimple makes its money from the spread, which is the difference between the price they buy the digital currency at and the price at which they sell it to you. This is standard procedure for cryptocurrency brokerages.
Overall, Wealthsimple will offer you more financial tools in one place than any other platform in the country, making it one of the top cryptocurrency platforms in Canada.
3. VirgoCX: Best for Easy Funding Options

Trading Fees: 0.5-2.5%
Funding Options: eTransfer, Wire Transfer, Bill Payment, Debit Card, Credit Card, Crypto
VirgoCX is a Toronto-based crypto exchange allowed in Ontario that is quickly gaining traction across Canada. It was founded in 2018 and secured OSC regulatory approval in May of 2023. With over 60 cryptocurrencies to choose from, VirgoCX offers one of the largest coin selections in Canada. It's also one of the only top crypto exchanges that lets you fund your account by setting them up as a bill payment payee through your bank account.
The trading fees are quite low and are tiered based on the type of coin you are trading. Popular and well-established coins will cost you a spread between 0.5-1.75%, less popular coins will cost between 0.8-1.95%, and new or more obscure coins will cost between 1.2-2.5%.
Having said that, the spread can vary and exceed these ranges during times of high volatility. You can earn discounts off the spread if you trade more than $3,000 CAD in the last 30 days through Virgo's Tiered Rewards Program.
Funding your account by eTransfer, wire transfer, bill payment through your bank, or transferring in crypto is free. However, funding by debit card will cost you 2.99%, and credit card will cost you 3.99%. Withdrawals are free but can only be done by eTransfer, wire transfer, or transferring out your cryptocurrency.
VirgoCX is one of the best crypto exchanges offering a well-designed and easy-to-use platform for crypto enthusiasts of all skill levels. It features real-time charts and advanced analytical tools supplied by TradingView, enabling you to execute both market and limit orders. You can access critical information such as Open orders and the Order Book at a glance, thanks to the easily navigable interface located at the base of the screen.
4. Netcoins: Best for Trading with USD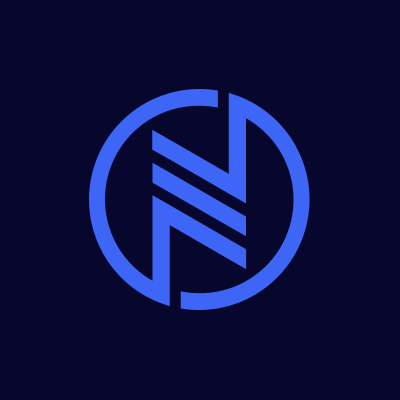 Trading Fees: 0.5%
Funding Options: eTransfers, Bank Wire, Crypto
Netcoins is based in Vancouver, British Columbia and is another crypto exchange allowed in Ontario. It's Canada's oldest digital currency platform and has been operating since 2014, though it began as a virtual Bitcoin ATM solution. As of September 29, 2021, they are fully regulated in Ontario by the OSC.
This top crypto exchange is super straightforward to use, and although they only support a few cryptocurrency assets, they are constantly working on adding more. Netcoins offers almost 40 coins and supports Bitcoin, Ethereum, Ripple, Litecoin, Bitcoin Cash, USD coin, Stellar, Alogorand and EOS. One-click trading makes it very easy to buy and sell crypto, but if you're seeking more advanced tools, you might want to use another platform.
You can deposit both fiat currency and crypto into your account for free, but they charge a 0.5% fee on trades. Their referral program is on par with the other top crypto exchanges, giving you and your referral $10 once they trade $100 worth of crypto.
Another thing that sets Netcoins apart from other Canadian cryptocurrency platforms is that they also allow you to buy crypto using USD. That said, the platform doesn't accept residents or citizens of the United States. Netcoins support traders from many countries worldwide, but they don't have a complete list available.
They are registered as a Money Service Business with FINTRAC, so you know your assets are secure. Check out this full review of Netcoin Netcoins Crypto Exchange Review: Is It One of Canada's Best Options?s for more information.
5. Newton: Best Alternative to Binance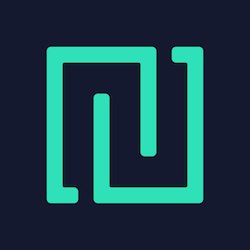 Trading Fees: Spread, varies based on market conditions
Funding Options: transfer, Wire Transfer, Crypto
Founded in 2018, Newton hit the ground running and grew its user base by 400% in just three short years – making it one of the best crypto exchanges allowed in Ontario. It earned OSC regulatory approval in August of 2022 and is a registered money service business (MSB) regulated by the Financial Transactions and Reports Analysis Centre of Canada (FINTRAC). Today, Newton is known for being a Canadian-owned and operated platform that offers an exceptionally intuitive and user-friendly platform reminiscent of Binance, but easier to use.
The platform supports a large selection of over 60 supported cryptocurrencies that include the heavyweights like Bitcoin, Ethereum, and Litecoin, to the meme coins like Doge, Shiba Inu, and ApeCoin, and more obscure altcoins like Storj and Yearn. Instead of trading fees or commissions, Newton charges a spread between the bid and ask price. The downside of Newton is that you don't know how much the spread is until you execute your trade, which means you cannot accurately predict how much each trade will cost until after it's made – which is frustrating for traders.
Having said that, Newton is a top crypto exchange with competitive fees, boasting spreads 2-3 times lower than the leading Canadian crypto exchanges. Funding and withdrawing from your Newton account is completely free and you have the choice between eTransfer or wire transfer.
A unique feature of Newton not only allows you to withdraw your cryptocurrency, but it will cover up to $5.00 of the fee charged by the blockchain network. That makes this platform one of the best for anyone who likes to self-study their own crypto assets instead of leaving them on the exchange.
6. Shakepay: Best for Earning FREE Bitcoin

Trading Fees: Up to 3% Spread, based on market conditions
Funding Options: eTransfer, Wire Transfer, Bitcoin, Ethereum
Say hello to FREE Bitcoin from Shakepay. Yes, you heard that right. Shakepay is the only top crypto exchange allowed in Ontario that lets you earn free Bitcoin just by shaking your phone. This Montreal-based platform was founded in 2015 and gained OSC regulatory approval in May 2023.
It's one of the easiest and most fun ways for crypto-noobs to engage with Bitcoin for the first time. Shakepay is also one of the few Canadian exchanges to offer a prepaid crypto card that earns 1% Bitcoin cash back on almost all your card purchases, and a bonus of 1% on your first $5,000 of card purchases.
Right now, you can only buy and sell Bitcoin or Ethereum with fiat, and you can only fund your account with Canadian dollars. That means you cannot swap between the two cryptocurrencies. Shakepay doesn't charge any direct trading fees but they do charge a spread that could cost you up to 3%.
Having said that, deposits and withdrawals are free and you have the choice of eTransfer, wire transfer, or crypto transfer. That's great news if you want to transfer your coins to another platform or store in your own digital wallet.
Shakeypay also offers other great features like instant peer-to-peer cash transfers similar to Venmo, referral rewards, and secret challenges to earn more free Bitcoin. For example, after you open the app and shake your phone, you'll get a "secret challenge" to earn more Bitcoin such as following a link to follow Shakepay on Twitter. When you refer a friend, you'll both earn $5 when your friend buys $100 worth of crypto.
Top Crypto Exchanges Pre-registered With OSC
Moving onto the top crypto exchanges allowed in Ontario, but are not yet fully regulated. The following exchanges are in the pre-registration phase of the OSC approval process.
To put it simply, the Canadian Securities Administrators (CSA) require crypto trading platforms (CTPs) that are not yet registered, but meet certain eligibility standards, to make a promise to their main regulatory authority. This promise, known as a 'pre-registration undertaking', is made while their official registration is being checked out.
By making this promise, the following top crypto exchanges agree to follow rules that keep investors safe. These rules are much like the ones that already-registered exchanges have to follow. The idea here is to make sure all investors are protected and that every platform plays by the same rules.
Without further ado, here are the top crypto exchanges that have pre-registered and are now waiting for OSC approval.
7. NDAX: Best for Referral Incentives
[Offer productType="CryptoExchange" api_id="61aa6bc061d159113850f74a"]
Trading Fees: 0.2%
Funding Options: eTransfer, Wire Transfer, Crypto
Based in Calgary, NDAX has pre-registered with OSC and is poised to become a top crypto exchange allowed in Ontario and across Canada. Whether you're a newcomer taking your first steps or a seasoned pro looking for advanced tools, NDAX has got you covered. It offers lightning-fast access to a diverse list of 35 different cryptocurrencies on an ultra-intuitive platform. For those who live and breathe crypto, NDAX delivers advanced features and high-end trading tools.
Instead of the volatile and often opaque spread model, NDAX charges a 0.20% fee for every trade, on every coin. This model is great for those who don't have a lot of money on hand to trade with because it keeps your fees proportionate to the size of your trade. Plus, there are no surprises because you always know how much a trade will cost before you make it.
Deposits to your account are free and can be done by eTransfer, wire transfer, or crypto. Withdrawals, on the other hand, are charged a flat fee of $4.99 and can only be done by wire transfer or crypto. On the upside, NDAX users can instantly send, receive, request, and gift funds to other NDAX users completely for free – making NDAX another great alternative to Venmo.
You can make money by referring your friends, but they use an interesting affiliate model instead of a flat rate payout. For every referral that joins NDAX, you'll receive a 10% commission on all their trades to a maximum of $25 per trade, and a total maximum of $1,000 earned per referral. That means you continue to make money off your existing referrals regardless if they trade $10 or $10,000.
8. Gemini: Best for High-Volume Trading

Trading Fees: 0.5% + $0.99-1.49% depending on transaction size.
Funding Options: Bank Transfer, Debit Card, Crypto
Gemini is a New York-based trust company and a top crypto exchange platform used by millions of people from 70 different countries, including Canada. Founded by the Winklevoss twins in 2014 (remember the movie The Social Network?) it also provides institutional-grade digital asset storage for many regulated crypto platforms, including several on this list. Gemini pre-registered with the OSC in March 2023, making it another top exchange allowed in Ontario and across the country.
It offers almost 50 coins to choose from. The interface is clean and easy to use for crypto enthusiasts of all skill levels, allowing for trades to be done in just a few clicks. More advanced users can access ActiveTrader which provides more advanced features, charting tools, and trading functions.
Gemini, like Coinbase, also has a somewhat complicated fee structure. Fees vary depending on the size of your trade and range from $0.99 to $1.49%. On top of this, you will also be charged a "Convenience fee" of 0.50% on every trade.
You can deposit funds to your account free of charge by bank transfer or by transferring in crypto you already own. Funding by debit card is possible but expensive, costing you 3.49%. For withdrawals, you get 10 free crypto withdrawals a month, after that it costs you a whopping 0.001 Bitcoin, which is expensive and fluctuates with BTC's market price.
You can earn free crypto by referring friends and family. You'll both get $15 for every successful referral that signs up with your code and trades at least $100 worth of crypto in the first 30 days. The referral bonus will be paid out in the crypto of your choice and you can earn up to a max of $600 worth of crypto.
9. Coinbase: Best for Altcoins

Trading Fees:
* 0.5% per trade + Spread (varies based on market conditions)
* PLUS, 3.99% for direct purchases with Debit Card
Funding Options: eTransfer, Debit Card (direct crypto purchase)
Coinbase is already one of the most popular crypto exchanges allowed in Ontario, even though it is based in the US. As one of the largest US platforms, it has a lot to offer Canadians and recently pre-registered with the OSC in March 2023. Coinbase provides an incredibly easy-to-use interface that is as simple and intuitive as Shakepay, as well as the largest selection of coins with over 100 to choose from.
On the downside, this platform comes with a pretty complicated fee structure. First of all, you can only buy crypto directly with a debit card if it is 3DS-supported. When you buy with your card, it will cost you between 3.99%. On top of that, there is also a 0.50% trading fee plus a spread that varies based on market conditions.
Coinbase offers two platforms to suit your skill and comfort level, Coinbase and Coinbase Pro. The latter offers more advanced trading tools, charts, and fees as low as 0.02% based on your 30-day trading volume. Coinbase users can either keep their assets on the platform or store them in a self-custody Coinbase wallet.
You can also earn up to $30 worth of free crypto by completing mini-courses that you teach about different coins and how they work.
How to Choose From These Top Crypto Exchanges in Ontario
Ok, so we just threw 11 of the most reputable top crypto exchanges at you, now how the heck do you choose the right one? With so many options and variables to consider, it's a bit like selecting the perfect poutine from a giant menu – you want to get it just right. So let's flip from the sea voyage metaphor to one that makes your decision-making process a little easier to understand.
OSC registration & risk tolerance
First, consider the level of assurance you need. Registered platforms can give you more peace of mind because they've passed the OSC's strict regulatory standards. If you like knowing your poutine will be made properly with gooey melted cheese curds and the perfect fry-gravy ratio, this is the way to go.
However, don't discount pre-registered platforms if you're a little more risk-tolerant. They're striving to become registered, and they've promised to play by the rules. They might not have the full OSC seal of approval yet, but they're worth considering, especially if they offer unique features or advantages. These are your 'potentially great new poutine recipe' in the world of top crypto exchanges.
Features, functions, and fees (oh, my!)
Look at the features each of these top crypto exchanges provide, and read our reviews about them. Do they provide a broad selection of cryptocurrencies? What about ease of use, customer support, and transaction fees? Can you fund your account or cash out easily? These factors are essential to consider when picking the platform that best suits your needs.
Follow your gut
Always prioritize your comfort and safety. Remember, your journey into the world of cryptocurrency should be exciting and hopefully profitable, but above all – it should be secure. Pick a top crypto exchange like you would pick a new poutine recipe – take your time, consider your options, and choose the one that suits your taste. After all, whether it's poutine or crypto, you're the one who's going to enjoy it. So make it a good one!
Is it Safe to Trade on Unregistered Platforms?
Since the OSC began regulating cryptocurrency trading platforms last year, Ontario traders can trade with confidence with the 10 cryptocurrency exchanges presented above. The OSC keeps an up-to-date list of registered crypto-asset trading platforms, and if you're from Ontario and considering signing up to one that's not on the list, then we'd advise you to reconsider.
Suspicious cryptocurrency platforms are also listed on the OSC website for you to reference.