Is Coinbase Available in Canada? Yep, And Here is What You Need to Know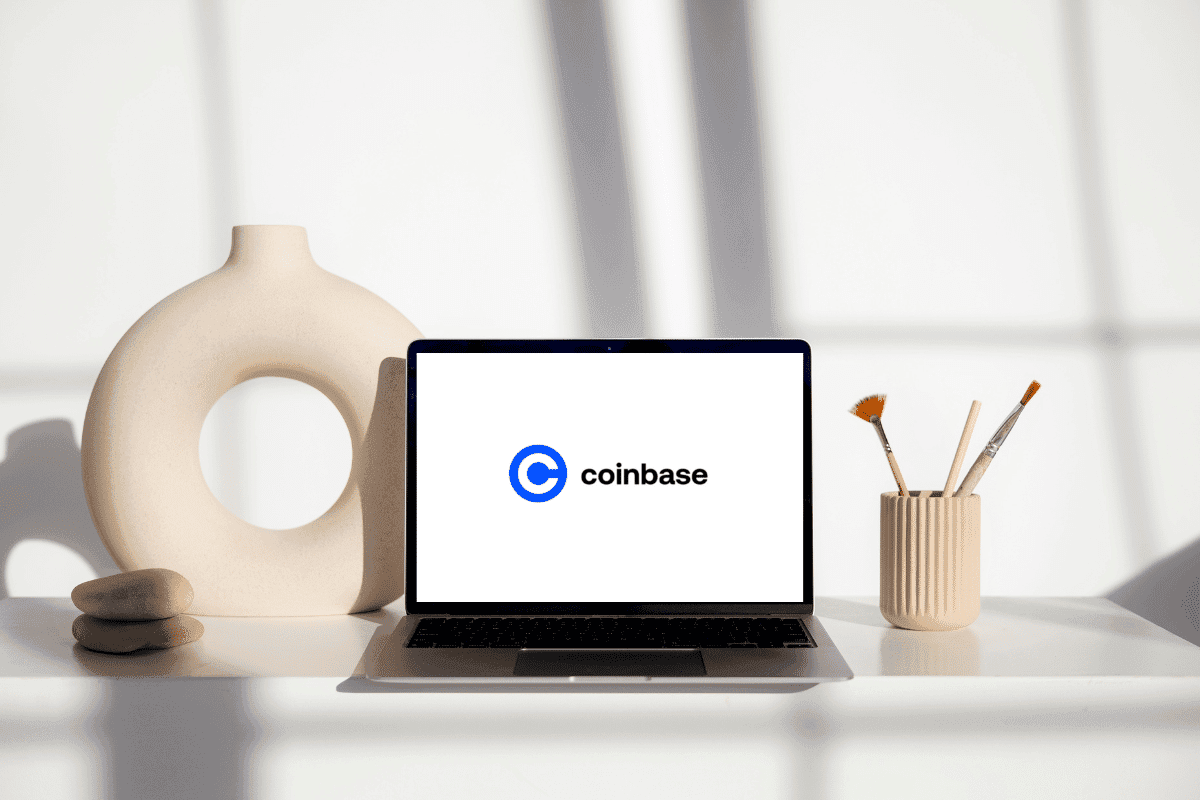 If you're a Canadian resident looking to buy, sell, or trade cryptocurrencies, you may have heard of Coinbase. But is Coinbase available in Canada? The answer is a resounding yes! In this article, we'll explore what Coinbase is and delve into its availability and legal status in Canada. We'll also introduce you to a fantastic Canadian alternative to Coinbase. So, whether you're new to the world of cryptocurrencies or just curious about Coinbase's presence in Canada, read on to find out everything you need to know.
What is Coinbase?
Before we dive into the specifics of Coinbase's availability in Canada, let's take a moment to understand what Coinbase is and how it operates.
Coinbase is a user-friendly cryptocurrency exchange for trading cryptocurrencies and storing them in a virtual crypto wallet. Canadian traders can access approximately 100 different digital assets on this platform. Although Coinbase is a publicly-traded company registered and licensed in the United States, it also offers trading options to Canadians. They have a comprehensive list of popular digital tokens, such as Bitcoin, Litecoin, Ethereum, Stellar, and Cardano.
The platform's interface is designed to be simple for beginners, allowing them to explore the world of cryptocurrency without feeling overwhelmed by complex features and charts. Coinbase operates as an online brokerage, where users can buy digital assets directly from the platform and sell them back when desired.
Canadian users of Coinbase have access to a wide range of features and services. They can easily buy and sell cryptocurrencies using Canadian dollars, making it convenient for users to enter and exit the market. Additionally, Coinbase offers a variety of payment methods, including bank transfers and credit/debit cards, and Interac e-Transfers, further enhancing the accessibility and convenience of the platform.
What is Coinbase's status in Canada?
Now, let's turn our attention to Coinbase's availability in Canada. Rest assured, Canadian residents, including those in Ontario, can easily access and use Coinbase. In fact, Coinbase has been available to Canadians since 2015, making it one of the first countries outside the United States to have access to this well-known cryptocurrency exchange. This early entry into the Canadian market demonstrates Coinbase's dedication to expanding its services globally and meeting the needs of cryptocurrency enthusiasts in different countries.
However, it's important to note that although Coinbase has been available in Canada for several years, the company has not yet obtained a legal business framework status within the country. Nevertheless, Coinbase has initiated the pre-registration process with the Ontario Securities Commission (OSC) on March 24th of 2023.
While Coinbase has chosen to become regulated in Canada, other international exchanges like Binance have decided to exit the Canadian market due to restrictions placed on crypto exchanges, which have made the market "untenable." Binance had already faced limitations in Ontario since 2022, and despite delaying the decision to leave the market to protect its Canadian users, it ultimately found no viable path forward.
As the popularity of cryptocurrencies continues to grow in Canada, Coinbase remains at the forefront, providing a reliable and user-friendly platform for Canadians to participate in cryptocurrency trading. With its commitment to expanding services and its strong reputation in the industry, Coinbase is well-positioned to play a significant role in shaping the future of cryptocurrencies in Canada.
Our Favourite Canadian Alternative to Coinbase: Bitbuy
[Offer productType="CryptoExchange" api_id="61a0001c149d52071313dfba" id="167412″]
While Coinbase is undoubtedly a popular choice for cryptocurrency trading, it's always good to have alternatives. Exploring different platforms can offer unique features and benefits that cater to your specific needs. If you're looking for a Canadian-based cryptocurrency exchange, BitBuy is an excellent choice to consider.
Bitbuy, established in 2016, is one of the best cryptocurrency exchanges in Canada, offering a secure and trusted platform for Canadian investors to trade cryptocurrencies like Bitcoin, Ethereum, and more. It serves as an excellent alternative to Coinbase for Canadians looking to enter the crypto market.
One of the key advantages of Bitbuy is its accessibility. Investors can start with as little as $50 and fund their accounts instantly using Interac-Transfers or bank wire, making it convenient for individuals with varying budgets.
Security is a top priority for Bitbuy. Through its partnership with BitGo, a regulated crypto custodian and blockchain infrastructure provider, Bitbuy adheres to institutional-grade security standards. With over 90% of users' cryptocurrencies secured in Cold Storage and a comprehensive insurance policy in place, users can have peace of mind knowing that their assets are well-protected. Importantly, Bitbuy does not engage in lending users' crypto, ensuring a 1:1 asset ratio.
Bitbuy is fully compliant with regulatory requirements in Canada. It is approved by the Ontario Securities Commission (OSC) and the Canadian Securities Administrators (CSA), making it the first registered marketplace for crypto assets in Canada. Additionally, being registered with FINTRAC as a money services business further demonstrates its commitment to upholding industry standards.
The platform offers competitive prices and a transparent fee structure, allowing investors to maximize their returns. Users can even earn rewards of up to 10% by staking their favorite coins. As a subsidiary of WonderFi Technologies Inc, Bitbuy is the first TSX-listed company to receive regulatory approval for offering staking services.
For traders transacting larger sums of $20,000 CAD and above, Bitbuy provides personalized services through a dedicated Account Manager. This ensures access to the best cryptocurrency rates and a tailored experience to meet individual needs.
With the Bitbuy crypto app, investors can stay connected to the markets on the go. The user-friendly app allows for convenient buying, staking, and selling of crypto, enabling users to make informed decisions at any time. As the crypto market operates 24/7, users can seize trading opportunities even while on the move.
Bitbuy offers a comprehensive and user-friendly platform for Canadians looking to invest in cryptocurrencies. Its emphasis on security, regulatory compliance, competitive pricing, and convenient mobile access make it an excellent alternative to Coinbase for crypto investing in Canada.
Coinbase in Canada: The Bottom Line
In summary, if you're wondering whether Coinbase is available in Canada, the answer is a definite yes! The platform has been accessible to Canadian residents for several years, allowing them to benefit from its user-friendly interface and extensive range of cryptocurrencies. Coinbase has also initiated the pre-registration process with the Ontario Securities Commission (OSC) on March 24th of this year, showcasing a deep commitment to making its services available to Canadian consumers.