Top 18 Crypto Companies And Startups In Canada In 2023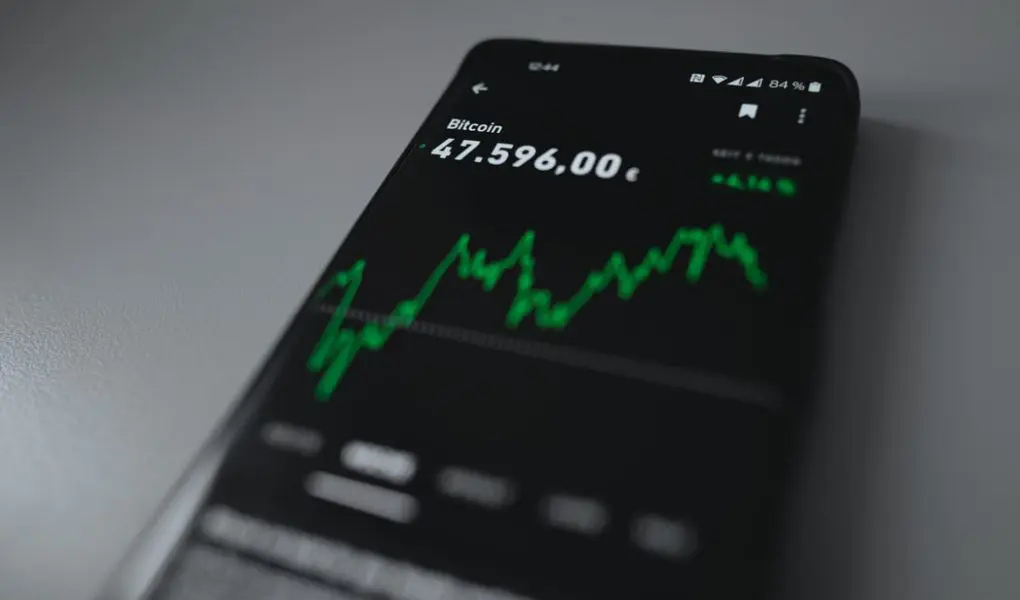 The lack of knowledge of cryptocurrencies and their functioning is a significant impediment to their public adoption. There are thousands of cryptocurrency platforms worldwide, and more keep coming up with each passing day. Of course, one cannot always know if all the given platforms are legitimate or not; hence, we bring you the list of the top 18 crypto platforms one can use to start with their crypto journey in Canada.
Cryptocurrency users, investors, developers, and enthusiasts, in Canada, have come together to build an inclusive ecosystem for the community and businesses since the inception of Bitcoin in 2009. The prices of Bitcoin and other cryptocurrencies have witnessed a tremendous surge recently. As new investors may not have much exposure to digital currencies, they may find it volatile and risky to trade or invest in. It is crucial to get familiar with the basics of cryptocurrencies, the underlying technologies, how they work, etc. Trading in cryptocurrency may be beneficial if you know your way around the basics and how the crypto exchanges work. To get you started, here is a list of the top crypto companies and startups in Canada, through which you can begin your crypto journey.
Aircoins
Aircoins is straightforward to use and handle, even for beginners. They have introduced an exciting method to engage their investors by merging cryptocurrency with augmented reality, mobile gaming, and digital advertising. It is the perfect place to go for beginners who wish to learn more about cryptocurrency in a fun and interactive way. Their coin presently ranks at #3958 on Coin Market Cap. Aircoins has the following features:
Through their mobile app, users can collect digital coins in Augmented Reality based on geolocation. These coins are awarded on a proof of effort algorithm.
For marketers, they provide a futuristic way of advertising through their digital medium; 3D AR ads of your brand can be shown to users to help improve your brand awareness.
Bigg Digital Assets
This enterprise creates an environment for cryptocurrency trading that is safe, regulated, and compliant through its two platforms – BitRank & Clue; they invest in and operate numerous cryptocurrency businesses to create a regulated and compliant ecosystem. They also have a crypto-trading platform – Netcoins, which traders can use for their 0% funding fees, free cash withdrawals, and features as mentioned below:
Users can trade as little as $10 or up to $10 million without any slippage.
Crypto Academy for beginners, where one can learn the basics of Blockchain, Cryptocurrency, and how one can start in the world of cryptocurrency.
Bitfarms
This blockchain infrastructure enterprise is one of the largest cryptocurrency mining operations companies in North America. They aim to create a futuristic infrastructure for the upcoming generations.
They only use clean and renewable energy for mining.
Their computing infrastructure is 100% their own that gives them a competitive advantage against their competitors.
They continue to provide stellar returns to their investors.
Blockstream
Founded in 2014, Blockstream is a leading provider of blockchain technologies. They are an all-rounder service provider that helps you keep crypto safe with their Liquid wallet, mining services to those who want to start with Bitcoin mining, a platform to buy Bitcoin in two simple steps data, a hardware wallet to keep your digital assets secure even offline and much more!
Coinkite
Coinkite sells unique products like Coldcard Hardware Wallet that help keep Bitcoin safe physically. In addition, their Opendime USB stick is the world's first physically spendable Bitcoin that lets you have transactions similar to a dollar.
Other products such as the Bitcoin Data Display, Self-host Bitcoin Server, Bitcoin Terminal, etc., are designed to make trading comfortable and accessible for newbies looking forward to it but are still worried. So if you're a new trader, using their products will help you discover a new era of safety for your digital assets!
BitBuy (WonderFi)
Bitbuy, the flagship crypto-exchange owned by WonderFi, is one of the leading Canadian cryptocurrency trading platforms that provide user-oriented and easy access to Bitcoin and other digital currencies for its users. Co-founded by Adam Goldman in July 2016, this trading platform renders effortless solutions for beginners to get involved in cryptocurrency and provides advanced services such as Pro Trade, Over-The-Counter sales, and a stable API. Deemed as one of the safest exchanges in Canada, Bitbuy undergoes regular audits to ensure users' investments. The Bitbuy exchange platform is suited for both beginners and advanced traders and operates a scheme of 95% cold storage of coins, protecting assets from cyber adversaries.
Bull Bitcoin
Bull Bitcoin is a fixed rate Bitcoin exchange exclusive to Canada. Also known as Canada's Bitcoin Company, this Bitcoin-only exchange is Canada's first and largest Bitcoin payment processor. Founded by Francis Pouliot in 2014, Bull Bitcoin allows its users to buy, sell and spend Bitcoin directly with their Bitcoin wallet without any custodian. Users can use this platform to:
Buy and sell Bitcoin and L-BTC
Buy gift cards with their Bitcoins
Change BTC for L-CAD
Operated under Satoshi Portal Inc., this platform takes every measure to prevent espionage and fully complies with necessary regulations.
Coinmiles
Coinmiles is a rewards application, the first-ever app for Canadian shoppers, that rewards them with Bitcoin. This Montreal startup founded by Dave Pouliot in 2018 makes investing in Bitcoin more accessible and fun by letting the users a share of Bitcoin every time they spend money through the app. The Coinmiles app has over 700+ brands with which it has partnered to allow the consumers to find deals and receive Bitcoin shares instead of reward/perks when they spend. Coinmiles is user-friendly in terms of its ease of use. It gives up to 35% cashback in Bitcoin when shopping online. This platform is free-to-use and also offers a flexible wallet service.
NDAX
The National Digital Asset Exchange (NDAX) is a Canada-based digital currency exchange for organizations and individual users. It was built to simplify trading and is an easy-to-use, beginner-friendly platform that allows access to trade Bitcoin and other crypto-assets like Ethereum, XRP, Litecoin, etc. NDAX offers the most extensive portfolio of digital currencies in the country and instant verification of users, and low transaction fees. This platform is exclusive to Canadians and allows them to trade in the crypto marketplace with ease and secure transactions. It is versatile for both beginners and advanced traders and offers a relatively fast processing time on transactions. Besides, they also provide 24/7 customer support which is a must when you're just starting your crypto journey.
[Offer productType="CryptoExchange" api_id="61aa6bc061d159113850f74a" id="166820″]
Jaxx
Decentral Inc, an innovation hub and software development company focusing on decentralized technologies, has created digital asset platforms like Jaxx Classic and Jaxx Liberty to empower millions with tools to control their digital lives. Based in Canada, Decentral leads the blockchain movement around the world. The company released Jaxx 1.0 in 2016. Within a year, it passed 100,000 users. This platform supports almost all the leading cryptocurrencies in the industry. Jaxx Liberty is compatible with Android, iOS, MacOSX, Windows, Linux, and Google Chrome. Jaxx is entrusted by Millions of users globally.
Leverj
Leverj, the first exchange built on the customized Gluon technology, does not compromise security aspects while offering a full-featured and decentralized futures exchange. Moreover, it ensures users' privacy by allowing them to trade with their wallets or keys while using multi-signature accounts. This Layer 2 scalable trading engine provides a high degree of liquidity, order flexibility, scalability, and transparency levels while ensuring instant finality. High blockchain speed and zero gas fees are Leverj's primary characteristics. In addition, trading on this exchange platform is quite user-friendly, and one can also take advantage of their Referral Program to get some of the commission fees back.
Netcents Systems
Netcents Systems is a technology service provider where individuals seamlessly integrate cryptocurrency payments into their business without any fear of risk/volatility of the cryptocurrency market. Netcents Systems acts as a transactional hub for cryptocurrency payments and guarantees the payment in local currency directly into your bank account. Netcents Systems comes with the following advantages.
Being fully customizable, it allows easy integration for e-commerce and retail entities.
While accepting crypto payments online and in-store from any wallet, it guarantees price protection.
Robust Asset Management System and adherence to KYC/AML norms.
AI transaction validation and 0-Blockchain confirmation.
Newton
Newton, which claims to be Canada's first no-fee cryptocurrency brokerage firm, allows buying and selling any device at the best cryptocurrency prices. Setting up an account with Newton is easy. Newton gives you a choice to transfer your funds or retain them with the company. The advantages of using Newton's services are instant verification, multiple OS compatibility, zero trading fees, high liquidity, 3rd party custody, and competitive spreads. In addition, it is a highly secure trading platform that ensures customer data privacy, PIPEDA compliance and provides exportable T5 statements of investment income.
NonFungible
NonFungible, the largest blockchain gaming and crypto collectible market database, is the perfect place to track, discover, and analyze NFTs. The site uses real-time digital asset tracking to navigate NFT markets with utmost confidence and a high degree of transparency. In addition, the company provides the following services.
Research NFT sales history and trends
Assess the market value of NFTs before trading
Detailed learning content on NFTs
PTPWallet
PTP Wallet is a secure blockchain wallet developed for customers to create their digital portfolio in a single place. PTP Wallet stands out to be the first digital wallet for crypto-investors and the first platform to allow its customers to set up a loyalty program to increase customer retention. With PTP Wallet, you can send funds even by email or SMS. You can also avail of cashback asPerkCoins after being their loyal customer. In addition, it gives you the ability to unite20 cryptocurrencies, pin-code protection, and a strong passkey. Lastly, users valuing their privacy get to stay anonymous, as your transactions are not linked to your real identity, and third-party cannot see what you're doing!
Theta Crypto
The Theta Token started with its Blockchain back in 2017 and streams video content. Theta has its Blockchain and encourages users to invest in Theta crypto to decentralize video streaming. The platform aims to give its customers an excellent experience with high-quality video content. It provides many video content-related benefits by providing global infrastructure for video content on many crypto exchange platforms. Theta tries to solve today's online video streaming services, such as poor video quality, high data cost, and less revenue flow to the content creator.
VirgoCX
VirgoCx, founded in 2018, is a renowned cryptocurrency exchange platform entrusted by many Canadians for it provides its customers withrobust security, among many other benefits. These include zero trading fees, instant funding, and 24/7 live support. Besides, users can take advantage of their referral program, wherein they can claim $10 after referring their platform to a friend.
Wealthsimple 
Wealthsimple focuses mainly on two major cryptocurrencies, Bitcoin and Ethereum. People choose to use Wealthsimple for its easy user interface and quick sign-in process. In addition, Wealthsimple offers advantages like transparency, no commission and transaction fees, 24/7 support, and minimum balance stipulation. Besides, they have a learning platform for users to start with the basics of Personal Finance, where they have covered the basics of cryptocurrency and many other aspects such as Taxes, Savings, etc. However, one demerit of the platform is that it deals in only two cryptocurrencies, hence not suitable for investors looking to invest in multiple cryptocurrencies.
Final Words
It's never too late to start investing, and the cryptocurrency ecosystem in Canada is getting healthier as more enthusiasts, professionals, and enterprises join hands. Investment and trading in cryptocurrencies are straightforward, provided you know the basics of how the crypto industry works and are familiar with basic cyber hygiene practices to keep your wallets, private keys, and accounts safe. The article helps you to know, understand, and review 25 top crypto companies and startups in Canada in 2021 that provide technology-based services to individuals and businesses interested in learning and taking their first step into the world of Blockchain and cryptocurrencies.