The Ultimate Guide to Condo Insurance in Toronto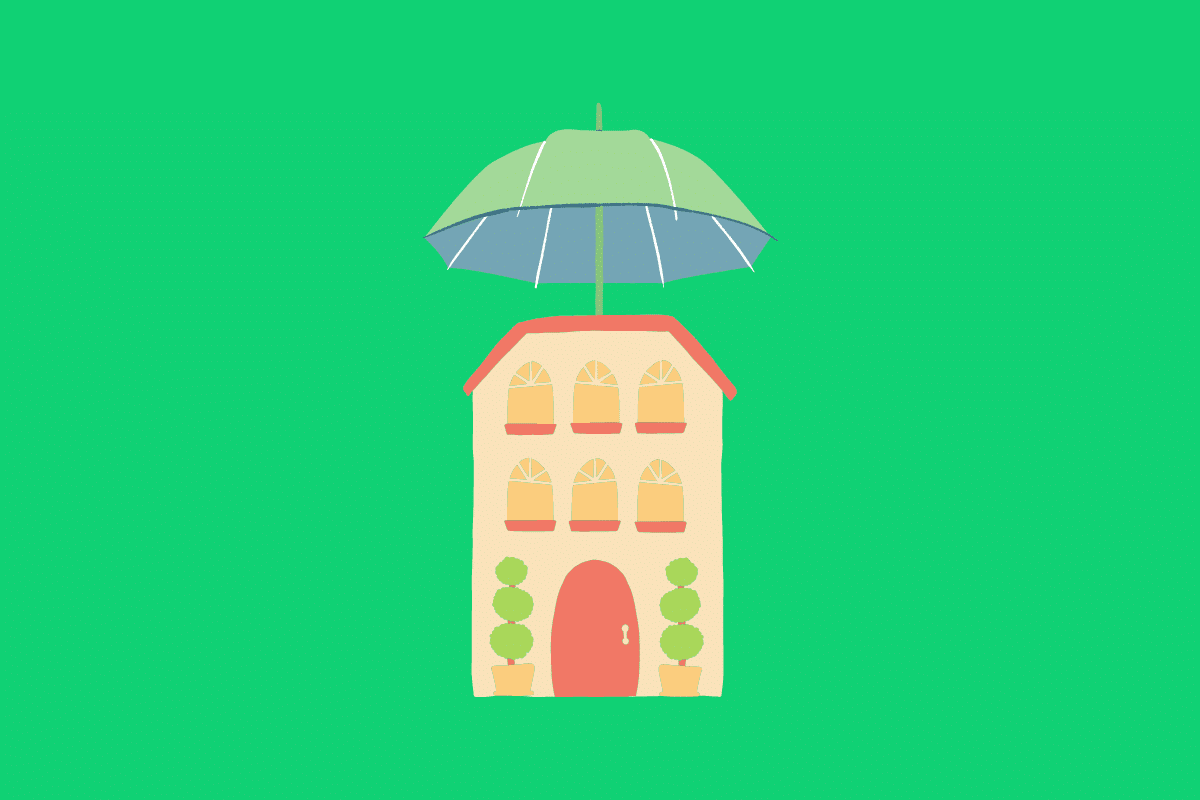 Whether you're a new Toronto condo owner or have been living in a condo for years, understanding condo insurance is crucial to protecting your investment. In this comprehensive guide, we'll cover everything you need to know about condo insurance in Toronto. Let's dive in!
What is Condo Insurance?
Condominium insurance is designed specifically for condo owners. It covers the condominium's interior and the owner's personal belongings.
When you own a condo, you have a unique insurance situation. Unlike renting, where the landlord is responsible for insuring the building and the tenant is responsible for insuring their personal belongings, condo owners must navigate between their own insurance needs and the coverage provided by the condo association's master insurance policy.
While renter's insurance only covers the contents of a rental unit, condo insurance offers more comprehensive coverage. It protects not only your personal property but also the structure of your unit, including fixtures, appliances, and improvements you've made.
However, it's important to note that condo insurance doesn't cover the entire building structure. Instead, the condo association's master insurance policy covers the building structure and common areas. Therefore, it's essential to review your condo association's bylaws and master policy to understand what is covered and what you need to insure.
Why Do You Need Condo Insurance in Toronto?
In Toronto, condominiums follow the Ontario Condominium Act, which states, "the corporation shall obtain and maintain insurance, on its own behalf and on behalf of the owners, for damage to the units and common elements that is caused by major perils or the other perils that the declaration or the by-laws specify." So, your condominium will have insurance called a master policy.
Many condo owners mistakenly believe their association's insurance policy covers them entirely. While the master policy typically covers the building's structure, common areas and provides liability insurance, it doesn't protect the owner's personal belongings or liability.
Your condominium will have a master policy that covers damage to the building and common areas from covered perils. Some examples of major perils the master policy covers are windstorms, hail, fire, water escape, and explosions. But your condominium's master policy doesn't cover much of the damage to the interior of your unit.
Suppose, for example, you upgraded your flooring from builder's grade carpet to high-end hardwood, and water escape damages your unit. The master policy may pay the cost to replace the carpet, but you'd have to cover the difference if you wanted to install hardwood again.
Condo insurance fills the gap between the master policy and your obligations by protecting your personal property against risks such as fire, theft, or water damage. Imagine a fire breaking out in a neighbouring unit and spreading to your condo. Without condo insurance, you could be left responsible for costly repairs to the interior of your unit and replacing your belongings.
An individual condo insurance policy also provides liability coverage in case someone injures themselves in your unit, or you accidentally cause damage to someone else's property. For example, if a guest slips and falls in your condo and decides to sue you for medical expenses, your insurance would help cover the legal costs and any settlement or judgment against you.
Without condo insurance, you could be at risk of significant financial loss. You might have to pay out of pocket for repairs, replacements, or legal expenses if you are sued for personal injury or property damage. It's always better to have comprehensive condo insurance coverage to protect yourself and your assets.
Furthermore, mortgage lenders may require condo owners to have insurance as a loan condition. This is because the lender wants to protect their investment in case of unforeseen events that may damage the property.
When choosing condo insurance in Toronto, reviewing the policy carefully and considering your specific needs is important. Factors such as the value of your personal belongings, the location of your condo, and any additional coverage options you may need should be considered.
Key Features of Condo Insurance
Condo insurance offers a range of key features that provide comprehensive coverage and protection for condo owners. Let's take a closer look at some of these features.
Personal Property Coverage
One of the essential features of condo insurance is personal property coverage, which protects your belongings in case of theft, fire, or other covered perils. It goes beyond just the structure of your condo and focuses on safeguarding your furniture, electronics, clothing, and appliances.
When determining the coverage limit for your personal property, you must evaluate your belongings' value accurately. Knowing the value of your property will ensure that you have adequate coverage to replace your items in the event of a loss.
Moreover, condo insurance may also cover items you take outside your unit. This off-premises coverage can be especially valuable if you frequently travel or carry valuable items like laptops or bicycles. This additional coverage protects your belongings wherever you go.
Liability Coverage
Another essential component of condo insurance is liability coverage. This coverage protects you in case someone injures themselves in your unit or if you accidentally cause damage to someone else's property.
For instance, if a visitor slips and falls in your condo and sues you for medical expenses, liability coverage helps cover the costs of the lawsuit. It provides financial protection and includes legal assistance if you need a lawyer to defend yourself against a liability claim.
It's important to carefully assess your personal liability needs and choose an appropriate coverage limit to protect your assets. With liability coverage, you can have peace of mind knowing that you are financially protected in unforeseen accidents or incidents.
Additional Living Expenses Coverage
Additional living expenses (ALE) coverage can be a lifesaver if your condo becomes uninhabitable due to a covered loss. ALE coverage helps pay for temporary accommodations, such as a hotel or rental unit, and other expenses like food and transportation.
Imagine your condo experiences extensive water damage, and you must move out temporarily while repairs are underway. ALE insurance ensures your living expenses are covered while repairs are being made, allowing you to maintain your standard of living without financial strain.
This additional coverage is especially valuable as it provides the necessary support to help you get back on your feet after a covered loss. It ensures you have a safe place to stay and covers the extra costs of living away from your condo.
Overall, condo insurance offers a comprehensive range of features that protect your belongings, provides liability coverage, and offers assistance in times of need. By understanding these key features, you can make informed decisions and choose the right condo insurance policy that suits your needs.
Vehicle Break-in Coverage
Your auto insurance policy will cover your car, depending on your policy type. Your condo insurance will cover the contents of your vehicle. Suppose you leave your laptop and cell phone in your car, and someone steals them. You can make a claim through your condo insurance.
Loss of Unit
If you cannot live in your unit, you can be compensated for your condominium fees or lost rent until you can occupy the unit again.
How Much Condo Insurance Do You Need in Toronto?
Evaluating Your Property's Worth
When determining how much condo insurance you need, evaluating your property's worth is essential. Your property's value includes the value of your personal belongings and any upgrades or renovations you've made to your unit. Take an inventory of your possessions and estimate their total value to help you determine an appropriate coverage limit.
Remember that the condo association's master policy typically covers the building's structure but may not cover any upgrades or improvements you've made. Therefore, determining your coverage needs is important for these additional costs.
For example, if you've installed high-end appliances or customized fixtures, you'll want to ensure sufficient coverage to protect these investments. Similarly, if you've renovated your kitchen or bathroom with expensive materials, it's important to consider the cost of replacing them in the event of damage or loss.
Additionally, consider any unique features or additions you've made to your condo. You may have installed a state-of-the-art security system or added an expensive built-in entertainment center. These enhancements can increase your property's value, and you should include them when evaluating your insurance needs.
Assessing Your Personal Liability Needs
Your liability is another consideration when determining your condo insurance needs. Consider your assets, such as savings, investments, and other valuable possessions, and your potential exposure to liability claims.
If you have significant assets, choosing higher liability coverage limits is wise to protect your wealth. The last thing you want is to face a lawsuit that could wipe out your financial security.
Think about your lifestyle and the potential risks associated with it. Do you frequently host parties or guests over? Are you an active member of your community? These factors can increase your chances of being held liable for accidents or injuries on your property.
It's also important to review any additional liability coverage you may have, such as umbrella insurance policies. These policies can provide extra protection if your condo insurance limits are exhausted.
By carefully evaluating your personal liability needs, you can make an informed decision about the appropriate level of coverage to safeguard your assets and financial well-being.
The Cost of Condo Insurance in Toronto
Factors Influencing Condo Insurance Rates
The cost of condo insurance in Toronto can vary based on several factors. Insurance companies consider factors such as the location of your condo, its age, the presence of security measures, your claims history, and the coverage limits you choose.
For example, if your condo is in an area prone to natural disasters or has a high crime rate, you may face higher insurance rates. Conversely, if your condo has security features like a gated entrance or a security system, you may be eligible for discounts.
Ways to Lower Your Condo Insurance Premium
While condo insurance is necessary, you can lower your premium without sacrificing coverage. Consider the following tips:
Bundle your insurance policies: Many insurance companies offer discounts if you bundle your condo insurance with other policies, such as auto insurance.
Opt for a higher deductible: Choosing a higher deductible can lower your premium, but make sure you can comfortably afford the deductible amount in case of a claim.
Shop around and compare quotes: Don't settle for the first quote you receive. Take the time to shop around and compare quotes from multiple insurance providers to ensure you get the best coverage at the most competitive price.
Check for discounts such as senior's discounts, discounts based on a good credit history, or reduced premiums if you've had no claims in the past several years.
How to Choose the Right Condo Insurance Provider
Comparing Insurance Quotes
When selecting a condo insurance provider, comparing condo insurance quotes from multiple companies is essential. Look beyond the price and consider coverage limits, deductibles, customer reviews, and the provider's financial stability.
Consider requesting quotes online or speaking with insurance agents to gather the information you need to make an informed decision. Remember, the cheapest option may only sometimes provide the best coverage or customer service.
Checking the Provider's Reputation
Research the provider's reputation before committing to a condo insurance policy. Read customer reviews, check for complaints or negative feedback, and research the company's financial stability. A reputable insurance provider should have a strong financial standing and a track record of excellent customer service.
Making a Condo Insurance Claim in Toronto
When to File a Claim
In the event of a covered loss, filing a condo insurance claim promptly is crucial. Contact your insurance provider immediately to notify them of the loss and start the claim process. Remember that most insurance policies have a deadline for filing claims, so acting quickly is essential.
It may not be worth filing a claim for all losses. Assess the situation and consider factors like your deductible, the cost of the damage, and the potential impact on your future premiums before deciding whether to file a claim.
The Process of Filing a Claim
When filing a condo insurance claim, gather relevant information, such as photos of the damage, receipts for repairs or replacement items, and any supporting documentation. This information will help support your claim and expedite the process.
You should get a copy of the condominium's master policy to see what would be covered by the master policy and which claims you should submit to your insurer. If you're unsure who to contact, your condo association and the people to contact will be listed in Ontario's condo registry.
Contact your insurance provider and provide them with the necessary details. They will guide you through the claim process and may request additional documentation or evidence. It's crucial to keep a record of all communication with your insurance provider for reference and follow-up.
Condo Insurance vs. Homeowners Insurance: What's the Difference?
Coverage Differences
While condo and homeowner's insurance provide property and liability coverage, there are notable differences between the two. Homeowners' insurance typically covers the entire home structure, including the exterior and any detached structures, while condo insurance focuses on the owner's unit and personal belongings.
Condo insurance also differs in terms of how covered losses are determined. In a homeowner's insurance policy, losses are typically covered on a replacement cost basis, meaning the insurance company reimburses you for the cost of replacing the damaged items. In contrast, condo insurance may provide coverage on an actual cash value basis, which factors in depreciation.
Cost Differences
The cost of condo insurance is generally less than homeowner's insurance due to the narrower scope of coverage. Condo owners are only responsible for insuring their personal belongings and any improvements made to their unit, while homeowners are responsible for insuring the entire home and property.
Condo Insurance in Toronto: The Bottom Line
Now that you have a comprehensive understanding of condo insurance in Toronto, you can make informed decisions to protect your condo and belongings. Regularly review and update your condo insurance policy to ensure adequate coverage as your needs change.
Condo insurance is a crucial investment for condo owners. It offers protection for your personal belongings, covers the structure of your unit, and provides liability coverage. By understanding the coverage provided by your condo association's master policy and selecting the right insurance policy, you can have peace of mind knowing that you are adequately protected.
FAQs About Condo Insurance in Toronto
How much is condo insurance in Toronto?
Condo insurance is cheaper than homeowners insurance. On average, condo owners pay $30-$50 monthly for condo insurance. However, the cost of your premium depends on several factors, and your policy's features will significantly impact the price.
Is Condo Insurance Mandatory in Toronto?
Condo insurance is not legally required in Toronto. However, while it may not be mandatory, you may not be able to buy a condo without it. If you're financing your condo, mortgage lenders typically want to see a certificate of insurance to ensure their interest is protected. Even if you are not financing the property, some condominiums have individual insurance as part of their by-laws. 
What Does Condo Insurance Typically Cover?
Condo insurance typically covers personal belongings, liability, additional living expenses, and improvements made to your unit. However, coverage can vary depending on the insurance policy and provider. Reviewing your policy's terms and conditions is crucial to understanding what is covered and excluded.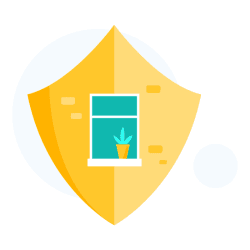 Compare Condo Insurance
You could save hundreds of dollars each year by getting multiple quotes on your condo insurance.