20 Best CSE Stocks for 2023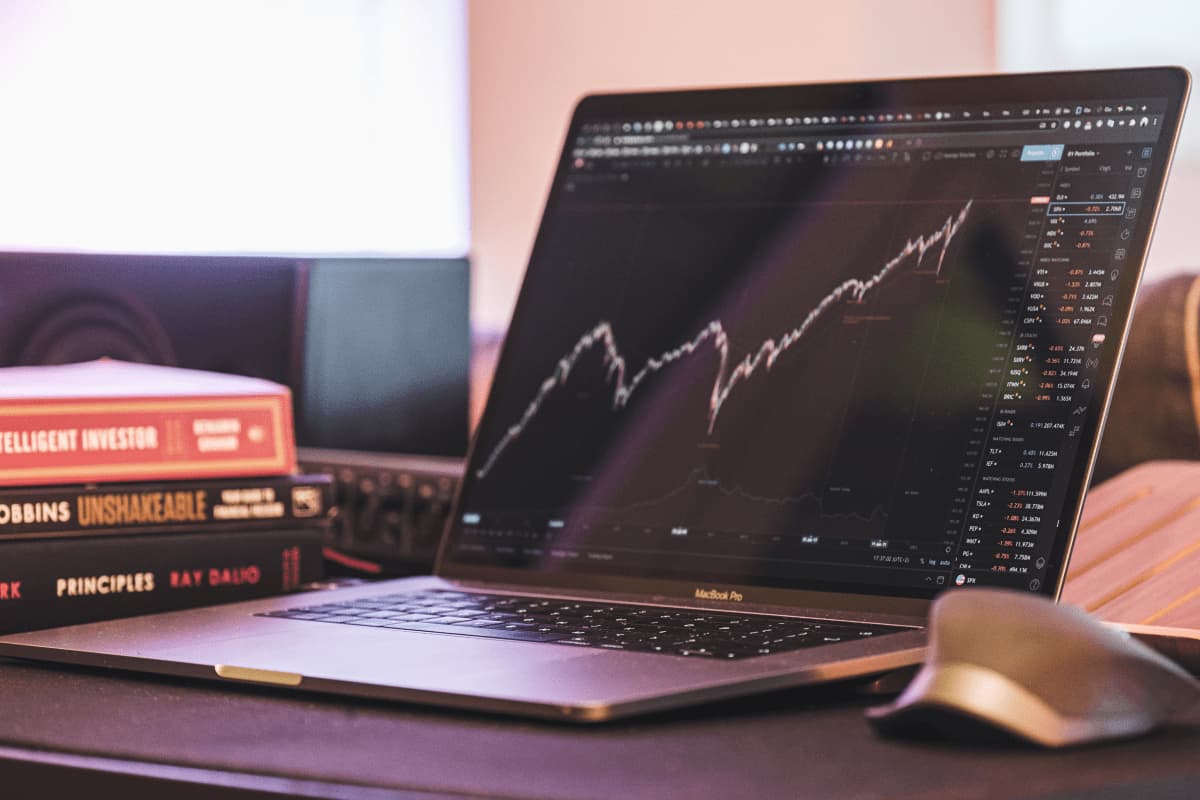 The CSE or Canadian Securities Exchange is operated by CNSX Markets. It was recognized as a stock exchange in 2004 and the CSE aims to provide an efficient alternative for companies that want to access the public capital markets in Canada.
In 2017, the CSE introduced a new index that consisted of securities of the largest companies trading on the stock exchange. This index known as the CSE25 is a subgroup of the CSE Composite Index. Investors should note that the composite index was launched in 2015 and includes more than 50% of CSE's listed companies as well as 75% of total trading activity.
The CSE25 on the other hand includes the top 25 stocks (in terms of market cap) that are part of the composite index. Here, we take a look at the 20 best stocks that are part of the CSE Composite as well as the CSE25 indexes.
4Front Ventures
A small-cap cannabis company valued at a market cap of $925 million, 4Front Ventures is flying under the radar. The stock has more than doubled in the last year and continues to gain market share in the state of Washington.
In 2020, the company increased sales by 203% year over year to $57.6 million while adjusted EBITDA stood at $5.9 million. It has forecast sales to touch $175 million in 2021 while EBITDA is estimated at $45 million.
Its indoor growing facilities are located in Washington and yield 400 grams of cannabis per square feet which is significantly higher than the industry average, allowing the company to benefit from economies of scale.
BIGG Digital Assets
This company operates in the digital assets and blockchain technology industry. It has two business segments that include Blockchain Technology Development and Digital Currency Sales Brokerage.
The first business group allows law enforcement, regulators and government agencies to track, trace and monitor digital currency transactions at a forensic level while the Sales Brokerage business allows the purchase and sales of digital currencies to the mass consumer.
BIGG Digital sales rose from $84,000 in 2018 to $2.5 million in 2020. In the first quarter of 2021, its sales rose to a record $3.67 million on the back of strong cryptocurrency prices.
Columbia Care
Another lesser-known cannabis company is Columbia Care, a New York-based company with a cultivation capacity of one million square feet. In the first quarter of 2021, its sales rose by 220% year over year to $93 million.
Columbia Care recently completed the acquisition of CannAscend that has dispensaries in 12 states as well as Washington D.C. Wall Street forecasts Columbia Care to increase sales by 183.5% to $509 million in 2021 and by 54% to $785 million in 2022. This will allow it to improve its bottom line from a loss of $0.48 per share in 2020 to earnings of $0.29 in 2022.
Cresco Labs
One of the larger players in the cannabis space, Cresco Labs is valued at a market cap of $3.5 billion. In Q1 of 2021, its sales rose 169% year over year to $178.4 million which was above Wall Street estimates of $171 million. Its adjusted EBITDA rose by 6x to $35 million compared to the year-ago period.
Cresco stock is up 130% in the last year but is also trading 33.4% below its all-time high giving investors an opportunity to buy the dip.
Cresco has forecast annualized revenue run rate of over a billion dollars by the end of 2021 while maintaining gross margins north of 50%. It also expects an adjusted EBITDA margin run rate of 30% by end of the year.
Curaleaf
Another marijuana company that is on track to touch $1 billion in annual sales by end of next year is Curaleaf Holdings that already has a presence in 23 states south of the border. In the first three months of 2021, Curaleaf sales stood at $260 million while adjusted EBITDA was $63 million, indicating a healthy margin of over 24%.
Curaleaf strengthened its liquidity position and raised $300 million to focus on expanding in other markets including New York and New Jersey. Shares of Curaleaf have already gained 95% in the last year and are up 166% in the last three years.
Draganfly
A small-cap company valued at $235 million, Draganfly manufactures and sells commercial unmanned aerial vehicles. Its portfolio of products includes quad-copters, fixed-wing aircrafts, and ground-based robots among others.
In the first quarter of 2021, its sales were up 210% year over year at $1.54 million. Its gross margin percentage improved to 33.4% in the quarter, considerably higher than the gross margin of 22.2% in Q4 of 2020. This increase was attributed to sales mix.
Draganfly stock is up 215% in less than two years but it's also trading 57% below record highs.
Gage Growth
This company provides branding and support services to licensed operators that produce, distribute, and sell cannabis products in Michigan. It also offers medical and recreational marijuana products. Gage Growth has approvals for 19 Class C cultivation licenses, three processing licenses, and 13 provisioning centers.
In Q1 of 2021, Gage Growth's sales stood at $17.6 million, an increase of 220% year over year. It ended the quarter with $43.6 million in cash as its gross margins improved to 26.1% from 17.3% on a sequential basis.
Gage Growth claimed monthly sales in the state of Michigan topped $150 million in April, indicating annualized sales of $1.85 billion making it the third-largest state in the U.S.
Green Thumb Industries
One of the stalwarts of the cannabis space, Green Thumb Industries has returned 230% to investors in the last three years. Valued at a market cap of over $8 billion, this multi-state operator has the potential to grow your wealth at an exponential rate.
Its revenue surged 160% and EBITDA grew 547% in 2020. Comparatively, its income stood at $15 million last year, compared to a loss of $59 million in 2019.
Its stellar performance continued in Q1 and sales rose 90% while adjusted EBITDA gained 180%. Green Thumb has a presence in 12 states and opened 13 stores in the quarter.
Harvest Health & Recreation
Investors looking for a lower-priced stock can look to buy Harvest Health & Recreation. It has a strong presence in Arizona and operates 15 dispensaries in the state. In Q1 sales stood at $69.9 million, up 85% year over year and 13% higher on a sequential basis. Its EBITDA also stood at $9 million and was positive for the second consecutive quarter.
Harvest Health has now trained its guns on Florida, Maryland, and Pennsylvania, three states where recreational cannabis is still not legalized. The company now expects sales to touch $380 million in 2021, up from $231.5 million in 2020.
IM Cannabis
Another cannabis stock part of the index is IM Cannabis Corp that engages in the breeding, growing, and supply of medical cannabis products in Canada, Germany, and Israel. Valued at a market cap of $355 million, this stock is up 150% since the end of 2019.
In Q1, its sales were up $8.8 million compared to $1.34 million in the year-ago period. The company's CEO Oren Shuster said, "We continue to solidify our position as a leading international operator, as we grew our sales in Israel, Germany and Canada in the first quarter of 2021 to drive significant sequential and year-over-year revenue growth at a rate of 80% (Q1/21 vs Q4/20) and 554% (Q1/21 vs Q1/20) respectively."
Jushi Holdings
Jushi Holdings derives close to 80% of its sales from three states that include Pennsylvania, Virginia, and Illinois. In Q1, the company's sales rose 29% sequential basis to $41.7 million. It's now expanding into other growth markets such as California, Nevada, Ohio, Virginia, and Massachusetts.
Further, Virginia is on track to legalize recreational use of cannabis by 2024 and this is a state where Jushi already has established itself. The company's sales have grown from $10.22 million in 2019 to $80.77 million in 2020 and have allowed Jushi to reduce operating loss from $30.67 million to $8.4 million in this period.
Peak Fintech Group
This company operates in the commercial lending industry. It has two business segments that include Fintech Platform and Financial Services. Fintech Platform provides procurement and distribution products within supply chains and facilitates transactions in commercial lending via tech platforms. Financial Services offers business loans to entrepreneurs as well as small and medium businesses.
Peak Fintech has managed to increase sales from $1.68 million in 2018 to $42.7 million in 2020, allowing it to return 433% to shareholders in the last three years.
Planet 13 Holdings
A company that operates a super-store in Las Vegas, Planet 13 Holdings increased sales by 42% year over year to $23.8 million in Q1 while its adjusted EBITDA stood at $5.2 million. Las Vegas is a renowned tourist destination, a sector that has been hit hard amid the pandemic. Investors can expect top-line growth for Planet 13 to accelerate once COVID-19 infections are bought under control and normalcy returns.
The company is also expected to open another super-store in California this month which will be a key revenue driver over the next few quarters.
Raffles Financial Group
Valued at a market cap of $475 million, Raffles Financial Group provides financial services that include corporate finance guidance as well as public listing services for Asian companies that want to IPO on stock exchanges in Canada, Hong Kong, Singapore, the U.S., Germany, and Australia.
Raffles Financial also provides guidance services for a company's capital structure across debt, hybrid and equity-linked products. The stock has almost doubled in the last year and is a company that should be on the radar of small-cap investors.
Red White & Bloom
A penny stock trading at a stock price of $1.22, Red White & Bloom is valued at a market cap of $226 million. A Vancouver-based company, it is engaged in the cultivation and retail sales of cannabis products in the states of California, Florida, Michigan, Massachusetts, and Illinois.
Red White and Bloom is focusing its investments in several growth states south of the border and aims to be among the top three MSO's (multi-state cannabis operators) in the U.S. cannabis and hemp sector.
TAAT Global Alternatives
Another marijuana penny stock trading at $3.18 and valued at $306 million, TAAT Global Alternatives, manufactures and distributes hemp cigarettes under the Wild Hemp brand name in the U.S. and Canada.
In the second quarter of fiscal 2021 ended in April, the company's sales rose 300% on a sequential basis, driven by strong consumer demand. Its sales stood at $691,484 in Q2 compared to $165,786 in the quarter ended in January.
TerrAscend Corp.
One of the most profitable pot stocks on the list is TerrAscend Corp. The company's sales were up 106% year over year. This growth was attributed to the scaling up of operations in New Jersey and Pennsylvania. TerrAscend managed to increase its gross profit margin by 20 percentage points to 65% while adjusted EBITDA margin rose to 42.3%, up from just 14% in the year-ago period.
The company in fact claimed that its bottom-line growth would be higher if it accounts for one-time severance costs associated with the removal of its CEO. TerrAscend reported a positive free cash flow for the second consecutive quarter in Q1.
Verano Holdings
Verano Holdings is a cannabis producer with licenses in 14 states in the U.S. It's active in 11 states and has close to 80 retail outlets in the country. In Q1 of 2021, its sales stood at $143 million, up 117% year over year. The company also reported a healthy gross margin of 62% in the quarter.
Verano has a strong balance sheet and ended Q1 with a cash balance of $112 million and just $34 million in debt. It plans to have 41 dispensaries in Chicago, up from 32 at the end of Q1.
Trulieve Cannabis
The final cannabis stock on the list is Trulieve Cannabis, another U.S.-based heavyweight that has a market cap of $8.05 billion. This marijuana giant enjoys a 48% market share in Florida and is now expanding its cultivation facilities in other regions such as Pennsylvania and Massachusetts.
In the first quarter of 2021, Trulieve Cannabis reported revenue growth of 101% while its net margin was over 11%. Further, the medical marijuana market in Florida is expected to touch $2.6 billion by 2025 which will allow the company to increase sales at a stellar pace going forward.
Voyager Digital
A cryptocurrency-based company valued at a market cap of $2.9 billion, Voyager Digital engages in the development and commercialization of digital currencies allowing users to buy and sell these currencies across multiple exchanges in North America.
The revenue of cryptocurrency companies is directly linked to the price of Bitcoin and peer coins. In the March quarter, Voyager Digital reported sales of $60.43 million, which was significantly higher compared to fiscal 2020 (ended in June) revenue of $1.15 million.
The final takeaway
We can see a majority of the companies in this list are from the cannabis sector based out of the U.S. Here, Canadians can get access to quality marijuana producers that are consistently profitable and growing at a robust pace. Comparatively, Canadian pot stocks have burnt massive investor wealth over the last 30 months and are grappling with massive losses as well as billion-dollar write-downs.
All the companies discussed here are either micro-cap or small-cap stocks that are part of rapidly expanding addressable markets. Further, several of these stocks are reasonable valued and trading significantly lower to record highs making them attractive bets for contrarian, value and growth investors. 
Compare dozens of Online Brokers platforms